Guestblog Wendy Appelman about a videoclip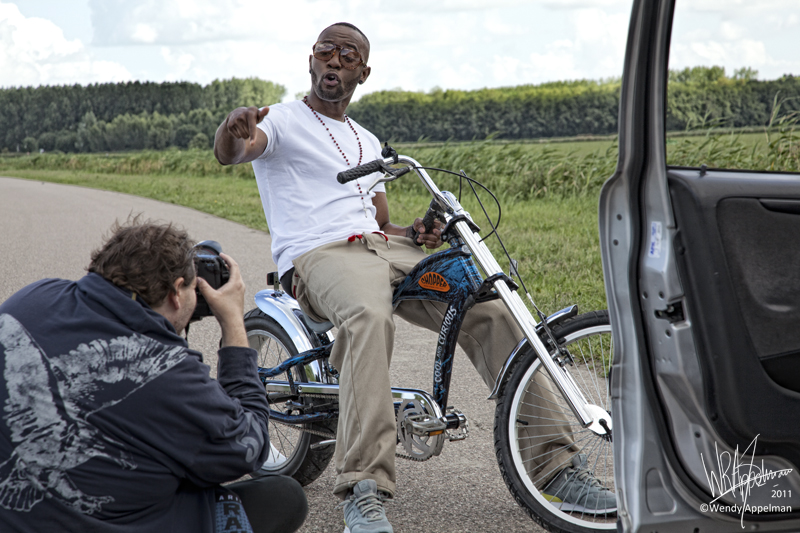 Regular readers will know Wendy Appelman of course.
For people just joining the blog, Wendy is my assistant and works with me within studioFD, she is responsible for organizing stuff, some retouching and she does a huge part of the model for a day program, and of course she helps out with the photoshoots we do. Recently we did a videoclip shoot for a Dutch rap artist Farell/Yung C. I already blogged about this, but today you can see it from a different angle when Wendy takes the blog over for a day 🙂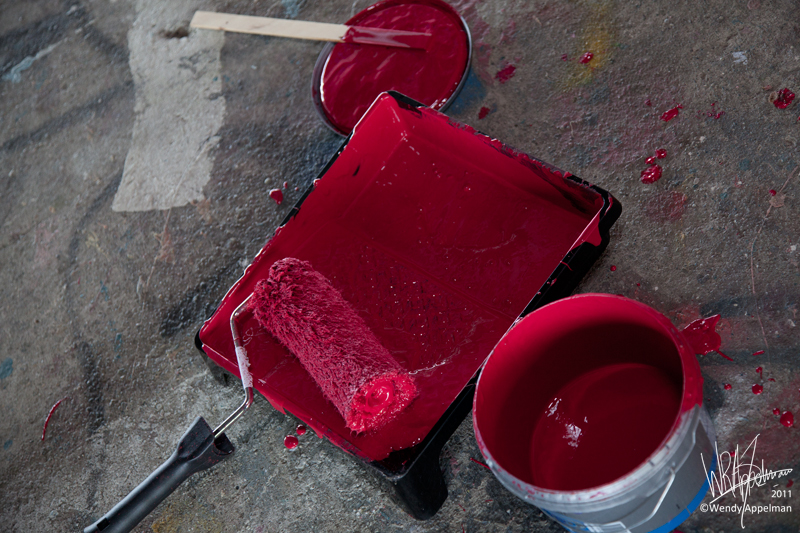 Shooting a videoclip, a view from the "other" side.
A couple of weeks ago I went assisting Frank with shooting a videoclip for rapper Yung C. The song is called "Ikke ook" and I think you can translate it to english as  "me too". Frank made a first blogpost with the backstage video and some of his pictures. You can find it here; https://frankdoorhof.com/web/?p=2460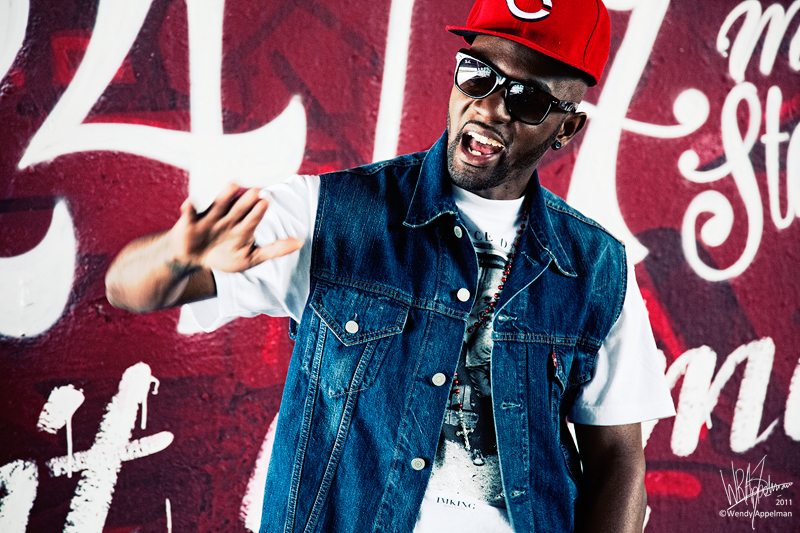 I helped Frank, did some filming for the backstage video and shot some pictures while Yung C was performing for the video. So the pictures you will see here are not directed. Except the last one with the turntable. The day started early for me at 5.30 am. And at 7.30 am I arrived at the studio. The studio is about   1 hour driving . For me that's not a problem, but somehow a lot of people complain about that's weird that I drive 1 hour to my work. But I am very happy with this job and prefer this work over a simple job just around the corner of  my house. When I arrived at Frank I helped him packing the gear inside the car. With a small stop in Lelystad for picking up intern Dilani we arrived in Almere.  There we met Farrel or artist name Yung C, his girlfriend and the make-up artist. And the team for this day was complete.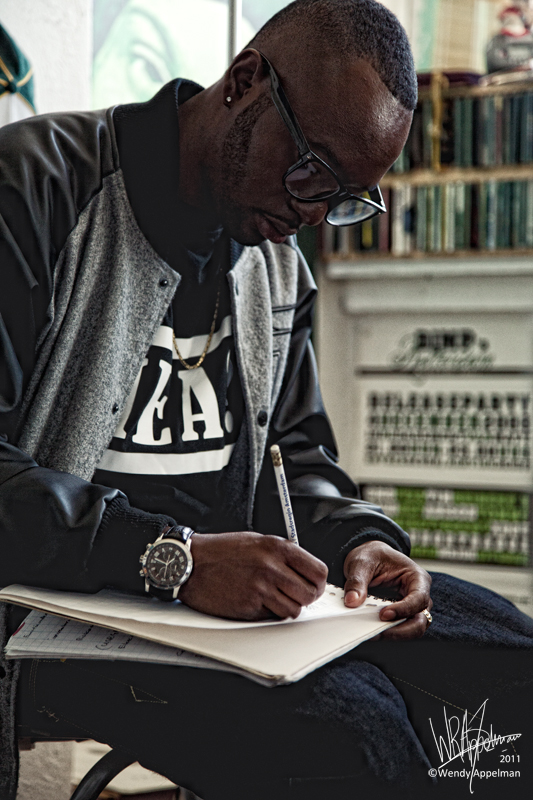 The first set was a road between meadows. Yung C arranged a really cool chopper bike. And this was the accessoire for this first set.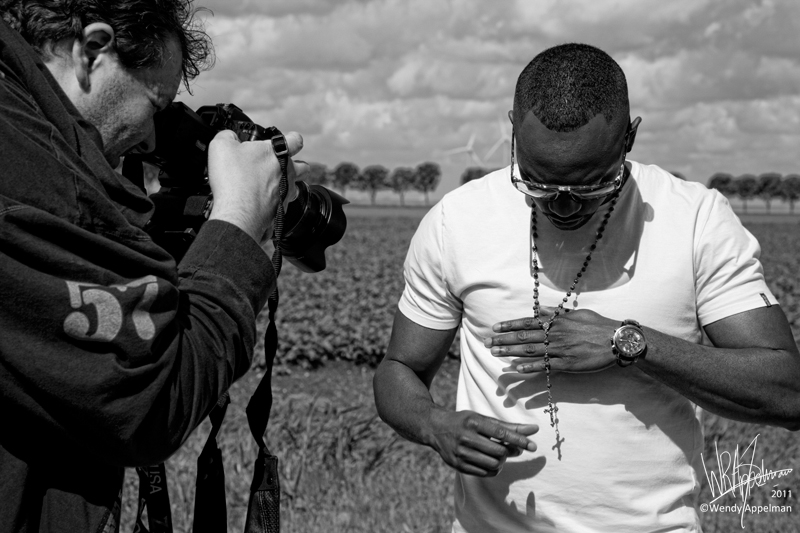 The second set was a graffiti wall in Utrecht . When we arrived a graffiti artist was busy to paint  the wall red. When the paint was dry he wrote lyrics from the song on the wall with white paint. It really looked awesome. He didn't make any mistakes. He's really talented I think. I have made I picture of him when he's working. You can see the picture in this blogpost. Funny detail is he was standing on a bucket the reach the top for writing the lyrics there.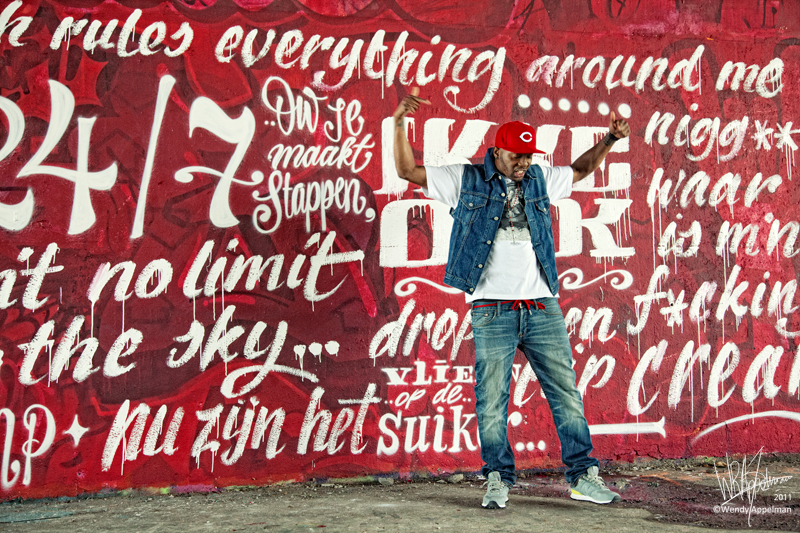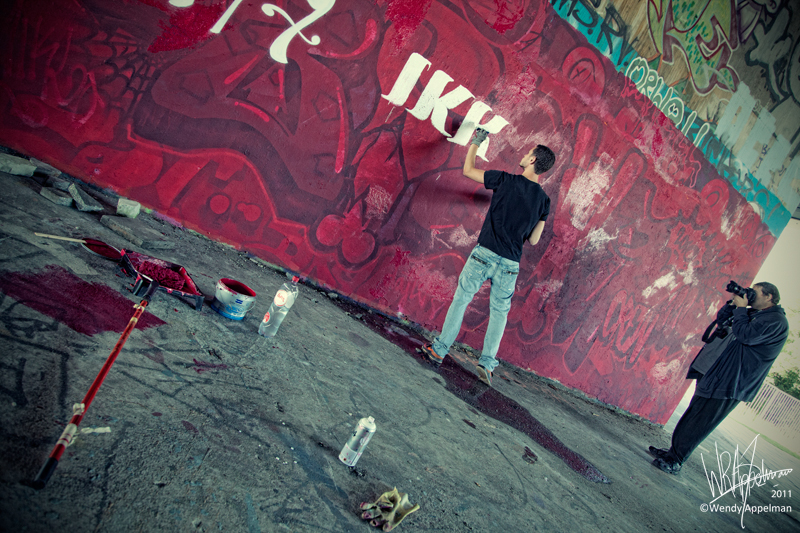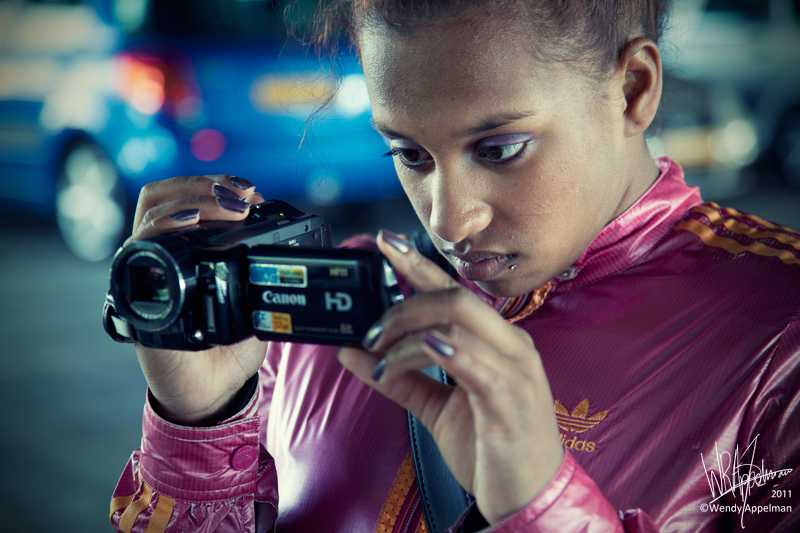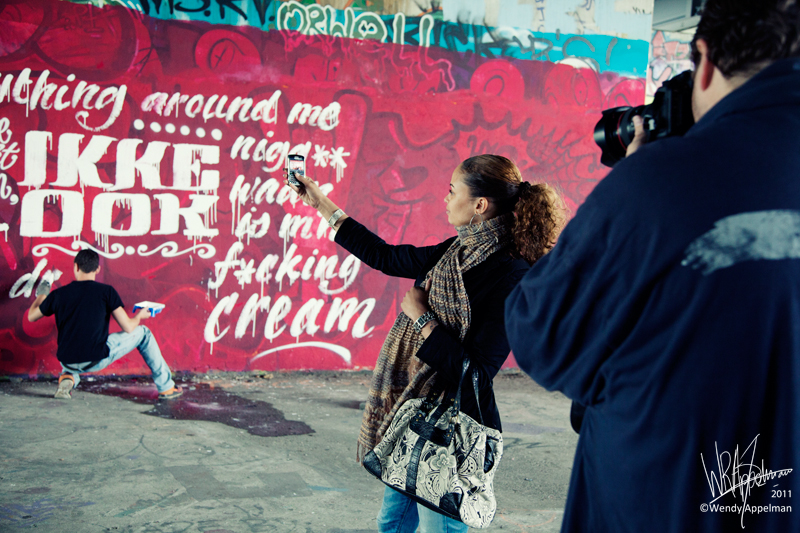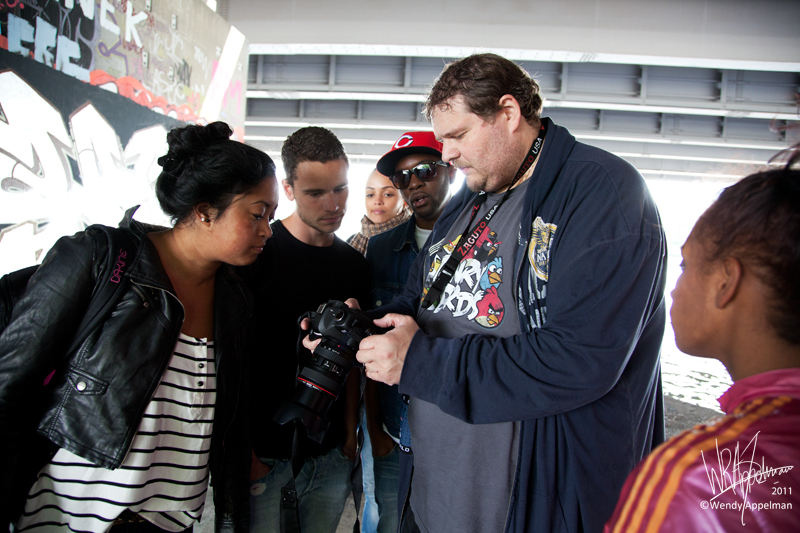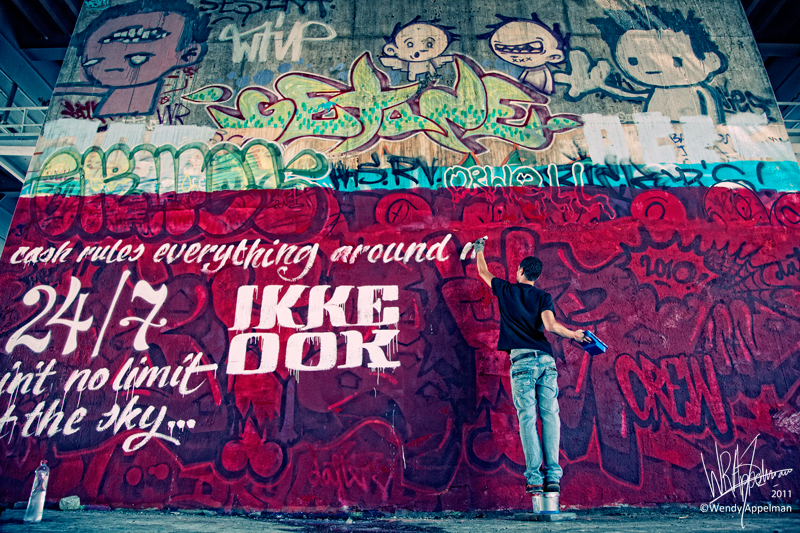 After a few hours we went to the DJ's home and a location on a rooftop. Like Frank I'm also afraid of hights. So I think it was funny to see us walking on the rooftop while the rest of the team was walking on it like it wasn't that height!  Haha !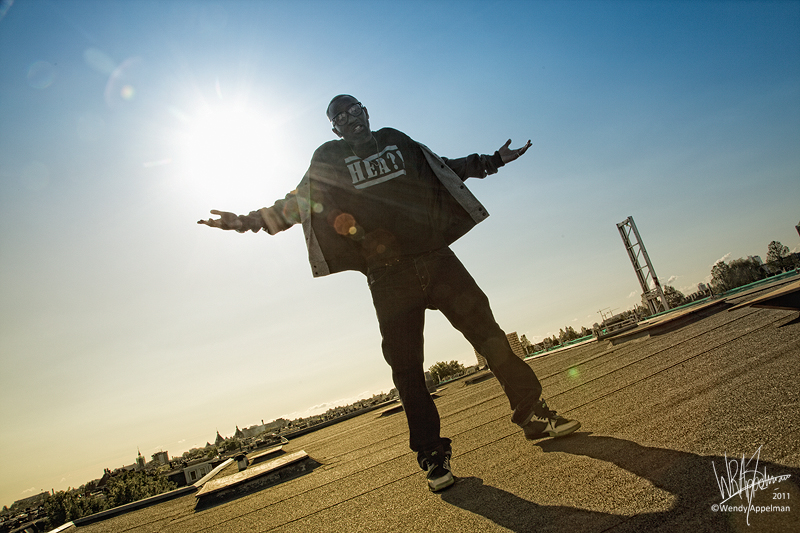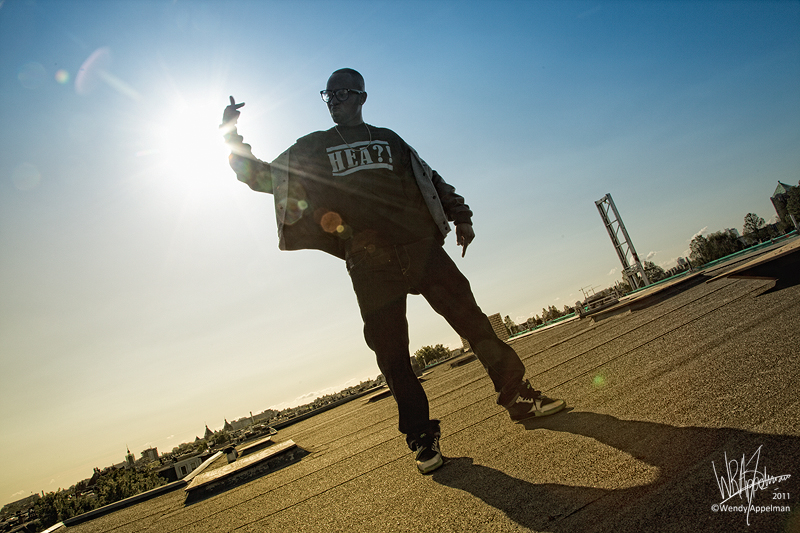 Frank made some awesome shots with backlight from the sun. I think this was my favorite set. And when you see the results, it was all worth it to walk on this rooftop!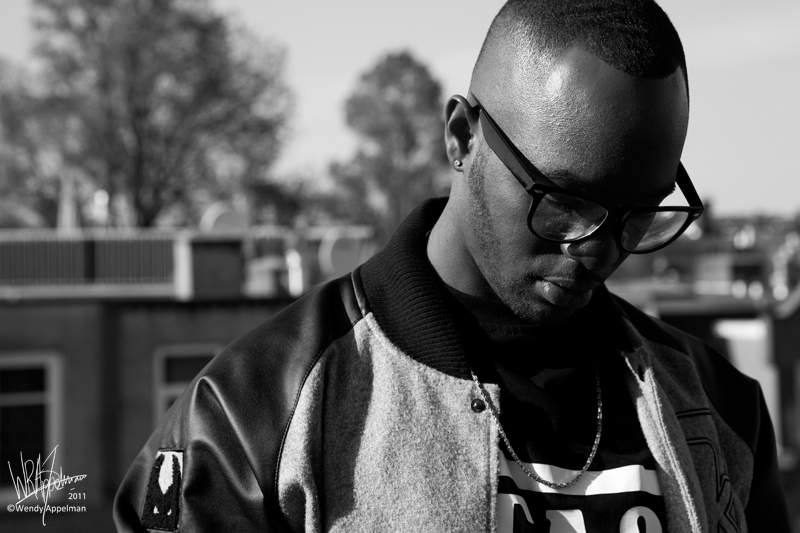 After the second shot on the rooftop with Amsterdam on the background we went inside to do some a little bit of acting and film some material with the DJ. This was our last set and at 8.00 pm we finished filming all the video material. We did a lot of work in one day but it was really fun to do! And this is an experience you'll never forget I think.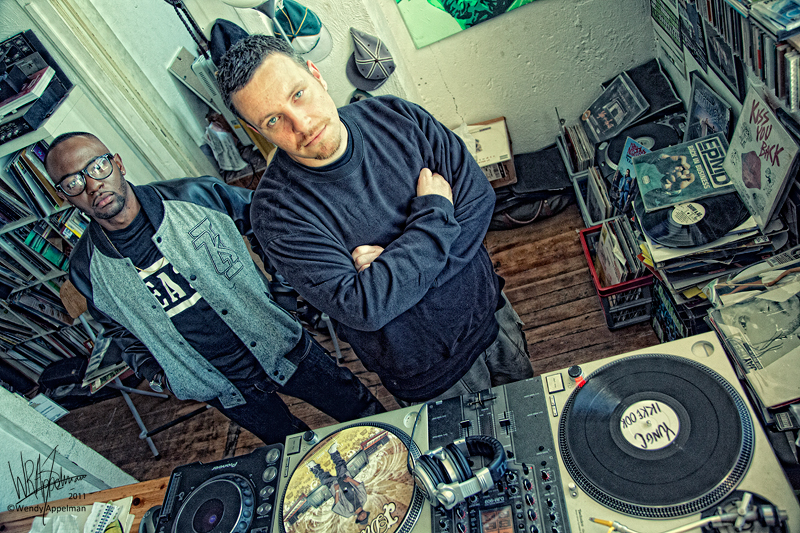 In this blogpost you see backstage pictures and pictures of Yung C. These are more kind of action/ non posing shots. These aren't directed, only the shot you see above this text with YungC and the DJ.
I love to hear you reactions. Feel free to share this blogpost.
Wendy Appelman.
StudioFD
www.wendyappelman.nl
www.jouwfotoshoot.nl
https://frankdoorhof.com/web/wp-content/uploads/2015/03/studioFD_Logo-1FV.png
0
0
Frank Doorhof
https://frankdoorhof.com/web/wp-content/uploads/2015/03/studioFD_Logo-1FV.png
Frank Doorhof
2011-07-28 07:00:59
2011-07-28 16:32:37
Guestblog Wendy Appelman about a videoclip