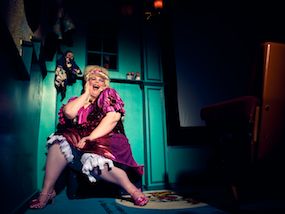 Frank Doorhofs (1971) grandparents had a dark room and Frank loved to watch the roles develop, colour and of course black and white. His (grand) parents were early adaptors, the first in the street with a television set but they also loved using a film camera and a slide projector to watch the slides they made on family holidays. It was always very visual based.
When Frank got older, he started as an entrepreneur in personal computers: repairing and selling computers when it was still unusual to have one at home. Internet wasn't born yet and businesses encouraged their employees to get digital, subsidized by the government. He and his high school sweetheart Annewiek built a great company.
The digital era started also with digital cameras! So Frank was triggered to try the first digital Kodak cameras and one thing lead to another. He used his experience as a guitar teacher to organize a model photography workshop for some photo enthusiasts.
Thanks to the computer company he made his first instructional video on DVD in Dutch and English. He has now more than 15 titles about model photography but also about Street & Travel photography, and of course now a days all the videos are available as digital downloads. But it doesn't stop there, people love Frank's looks in his images so he also worked very hard to release preset packs for most RAW convertors like Capture One, Lightroom, DxO, Luminar etc. And these are the real presets he uses himself.
His talent for explaining light was noticed by a few companies who invited him in tradeshows like PhotoshopWorld, FotoFair, PhotoDays, Photokina, The Photography Show, the Dutch Professional Imaging and many more.  Nowadays he teaches workshops worldwide and twice a week in his own studio in Emmeloord (one-hour drive north of Amsterdam). Because not everyone shoots inside a studio he also often organises workshops at great locations, like castles, museums (trains or planes) and urbex locations.
In 2013 Scott Kelby asked him to join Kelbytraining (now Kelbyone) as the first European instructor. Mr Kelby helped him write the bestseller "Mastering the Model Shoot". Translated into Chinese, traditional Chinese, Czech and finally also in Dutch in 2017. This was a good successor of Franks first Dutch book "De Magie van de Kleine Flitser ("the magic of small flash"). Frank also filmed a lot of classes for KelbyONE and still delivers classes regularly for the platform, among them classes about motion and movement, location and outside model photography. The computer company was eventually sold due to travelling and because both Frank and Annewiek wanted to focus more on photography and teaching.
In 2019 Frank wrote "Fotograferen in elke Situatie ". On how to take kick-ass shots in every location, big or small complete with tips and tricks on how to build your (home) studio and photography business. Of course, a big part is about lighting. Franks motto is "Why fake it when you can create it" so why use Photoshop when you shoot it right in camera.
He also recorded several tutorials for the Dutch Photofacts.nl academy about control your lighting for photoshoots. His videos are for sale on a lot of platforms like skillshare, Udemy, KelbyOne, Photofacts and even including some narrated on the Chinese education site HUKE88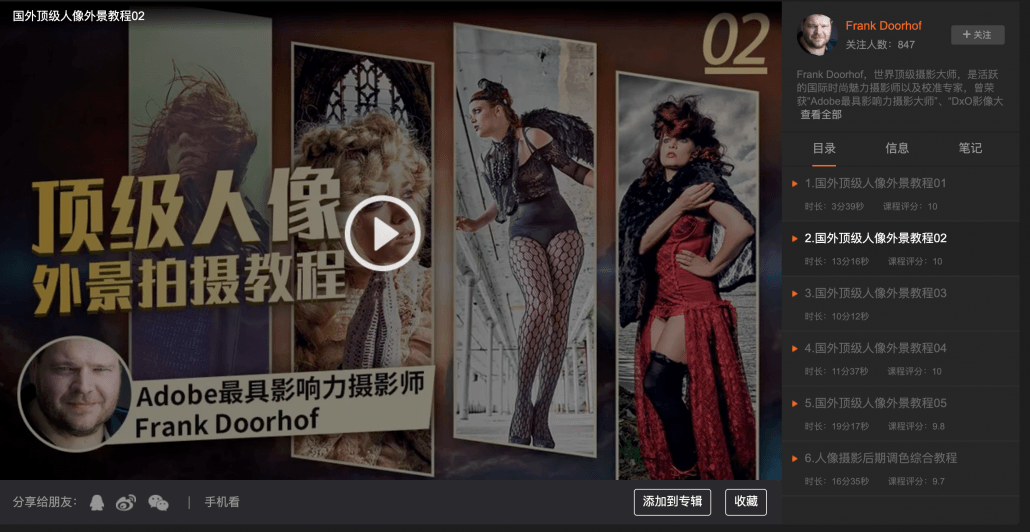 A lot of celebrities like to work with Frank and have been in his studio. Because Frank knows how light behaves, he doesn't need much time
Besides an ambassador for selected brands, Frank has his own Frank Doorhof Flashbender (Expo Imaging, USA) and introduced the Frank Doorhof backdrops in corporation with Click Props Backdrops (UK), which eventually led to Frank and Annewiek taking up the distribution for Clickpropsbackdrops for The Netherlands and Belgium in 2022. Also in 2022 Frank and Annewiek parted ways with Tethertools and introduced the next generation of tether cables IQwire, Frank always shoots tethered, even outside so he can check focus and composition and students can watch the results too and IQwire is a super fast/stable tethering solution available up to 10 meters with inline boosters and IQ connect for better performance and reliability than the competition.
Started with blogging, Frank is a natural vlogger now. His vlog "Behind the closed DOORs" shows behind the scenes of his workshops and the results. He also broadcasts a live shoot monthly: "Digital Classroom" where the viewers can interact and learn for free, online. His YouTube channel (YouTube.com/FrankDoorhof) is full of reviews ("Quite Frankly"), interviews (The DOORhof is always open) and a lot more.
Frank is also to be found on other social platforms like Instagram, Flickr, Facebook, Twitter and MeWe. Check out his portfolio on Smugmug (smugmug.com/frankdoorhof)