When people ask me about my profession I always tell them the following :
"I'm a photographer but what I love to do most is education"
Over the years this educational part of my photography has been growing in many directions and when looking at it we realized we had something really cool but we needed to bring it all together under one program, and this program launched in April 2015 under the name "Learning with FrankDoorhof.com".
The reason we choose the title learning is very simple.
Learning is something you do for your whole life and in my opinion, photography is not something you learn in a few years of school, but it's a profession where you actually never (ever) stop learning, it doesn't matter if you're a seasoned pro (that also teaches) or an absolute beginner, there is always something new to learn, for me this is the main attraction to photography.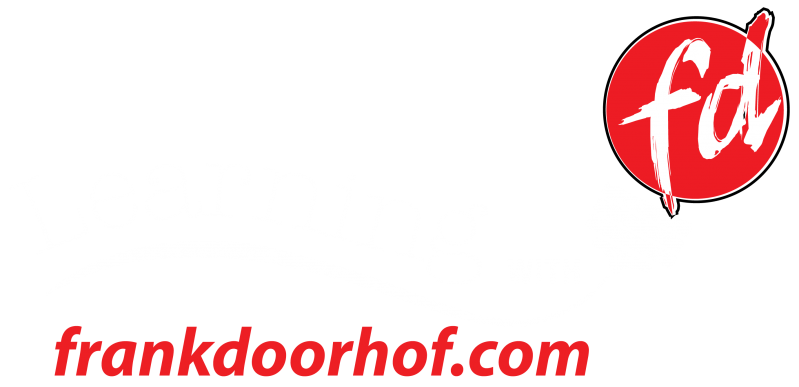 So what does: Learning with FrankDoorhof.com has to offer?
Over the years we have created different ways of teaching options, and on this page, you can find the links to them, during 2015 you will see that we will bundle them all together a bit more.
1. Videowebpodcasts 
Via our YouTube channel you can find several video podcasts including "The DOORhof is always open" and "Quite Frankly".
On "The DOORhof is always open" you can find interviews with leading photographers sharing their stories and tips while in "Quite Frankly" you can see my tips ranging from retouching to shooting tips, the only thing is that it has to be photography related.
2. Workshops
Teaching workshops is without a doubt where my passion lies.
Every workshop I try to make 100% flexible, meaning we start with an intense Q&A and from this, I will build the rest of the workshop making sure all the questions are answered.
The workshops are taught worldwide and from our studio in the Netherlands.
You can find the Dutch agenda (and information about the workshops) on www.photography-workshops.eu
For the special workshops and workshops abroad check out this page.

3. Portfolio reviews 
You always want to improve your photography, but where to start?
When you ask your family or friends you already know their gonna love it… right?
So why not ask a third party?
Visit this page for more info on the portfolio reviews.
4. Guidance program 
Some call it the "BatPhone", some "The Frank line" but whatever you call it this is a pretty cool program.
If you're a member of this program you are allowed to ask any question you want, or opinions on images and you will get one assignment per month that will try to help you improve your workflow or photography.
Visit this page for more information
5. A year with Frank
The ultimate program to improve your photography and business approach, in a full year you will visit all the workshops in Emmeloord, get assignments, portfolio reviews, and much much more.
Visit this page for more information.
6. Digital classroom
A totally new concept that is launched in 2015.
Visit a live photoshoot from our studio in Emmeloord, and see everything from makeup, the set, styling, lighting, the shoot and the retouching all LIVE from our studio. With multi-cameras, we will show you what goes on during a photoshoot, and the best thing is that you can interact with us, ask questions, and talk to our team and during the year we will add more.