New model Esmee and finding new models
I love working with models I know, as most of you do.
The workflow is known, you know what you're gonna get, and it's often quicker than with a model you don't know. However one of the things that's very important is that when someone looks at your portfolio, books a workshop, or will give you assignment you have to offer as much variety as possible. Because let's say your "soon to be client" doesn't like model A and your whole portfolio is filled with this model, it could very well be that you miss that assignment.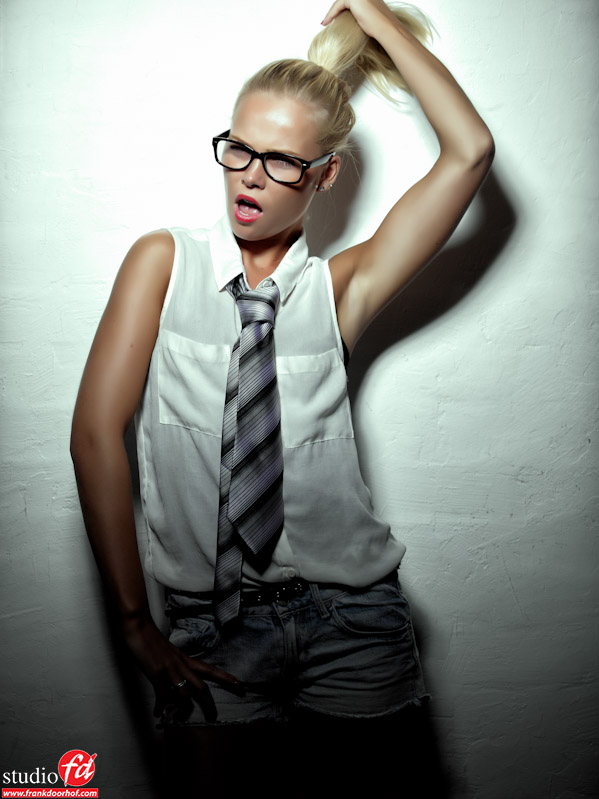 However most of all I think working with new faces is just way too much fun to be "forgotten".
A new person in front of the camera is (at least for me) always a challenge, "let's see what she/he can do", "Let's see how she/he reacts to jumping/expression etc".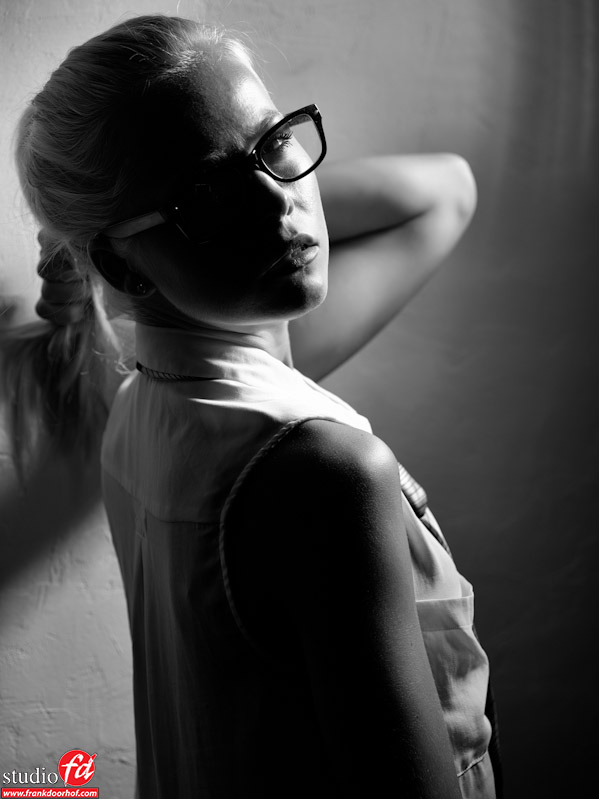 So in fact I'm almost constantly looking for new talent.
Most of the time I will just select some models from the mails we get asking for a cooperation. Sometimes I will open up a "casting call" on one of the modelling sites like model mayhem, modelzone, or just use Twitter, Facebook and Google+, there are so many possibilities. You can even scout on the street (although that never really worked for me to be honest).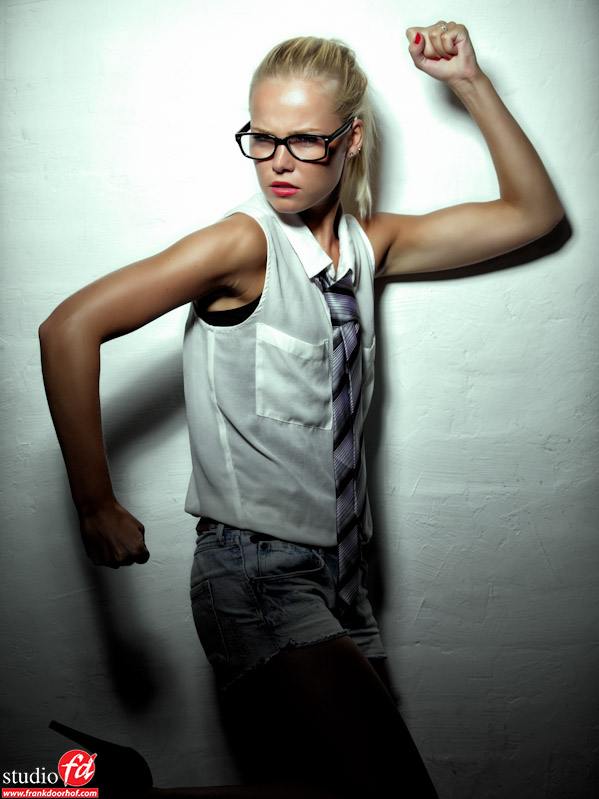 The model you see in the blogpost today is Esmee.
Esmee was one of the competitors in our competition "Poldermodel 2012", which by the way was won by Esther, who you have already seen several times on the blog by now.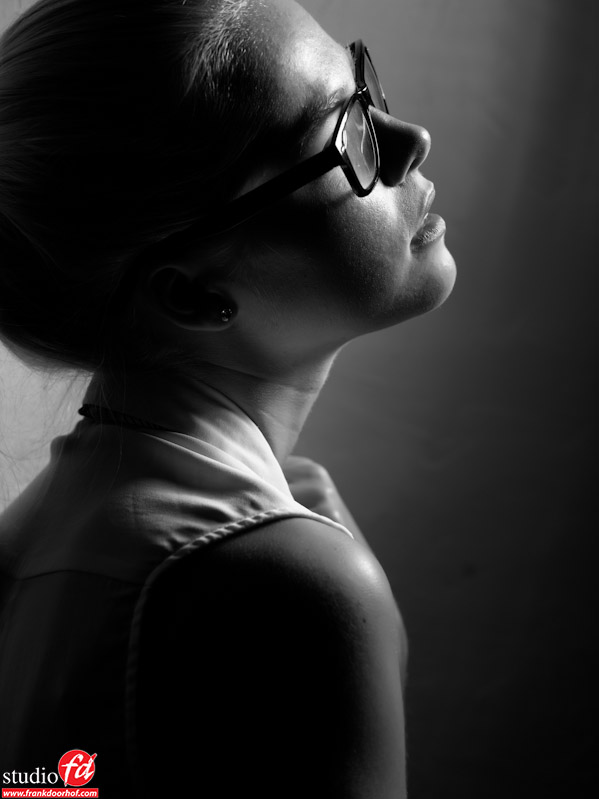 During a competition it's always hard to really see what a model can do, so I decided to give the finalists all a small test photoshoot in our studio. These photoshoots take approximately 1 hour, the model does her own makeup and we only use very simple light setups. The idea of the test photoshoot is to very quickly see if the model is at ease in front of the camera, if she/he can work with expressions and ….. if the model is creative with clothing and styling.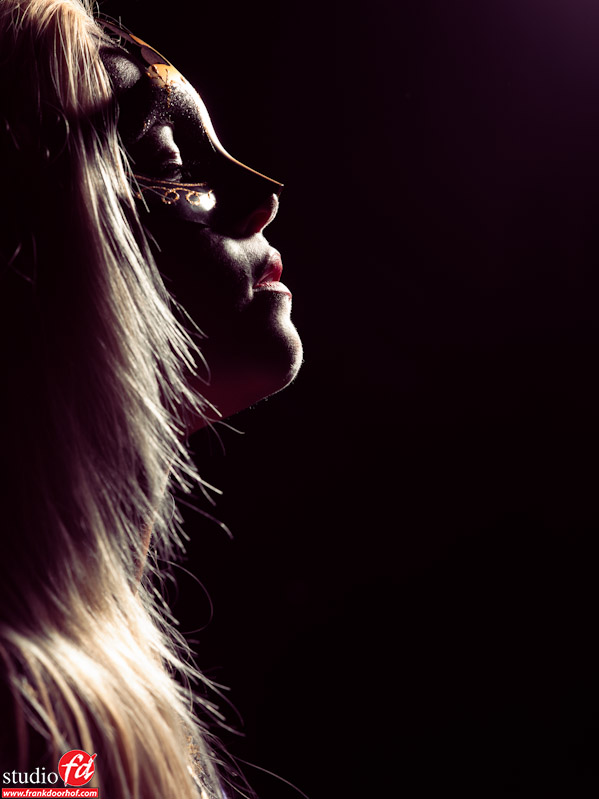 The only thing I tell the models is that they will be photographed for an hour, and that they should be creative with clothing, everything goes but don't wear jeans and a tank top, UNLESS it's an awesome tank top or unique jeans. Some models will come in with great clothing, some will just bring the standard summer dress, t shirt with funny print or …… and some models will bring in the most extreme stuff. I remember the first photoshoot I ever did with Nadine for example, she already pushed all my buttons with her ideas and actually that first shoot I already imagined her being around for a LONG time, and that became reality. I also remember some amazing looking models which were just breathtaking but whatever I asked them they would only bring standard clothing, looked the same expression wise and in the end… although they are drop dead gorgeous, I had to let them go.. you can only make so much great images of a gorgeous model that always looks the same (but with different standard clothing).
Sometimes this hurts because you are so loving the features of your model but do remember, people judge your work by seeing the total image and often not only to see a pretty face. In my opinion (and this is my personal opinion) I always look for something in my models that will make them stand out, that's why you will often not see the "well known" bikini models in my portfolio (and trust me I know a lot of those), for me that's a bit too 2 dimensional, it just doesn't trigger my creative senses so to speak.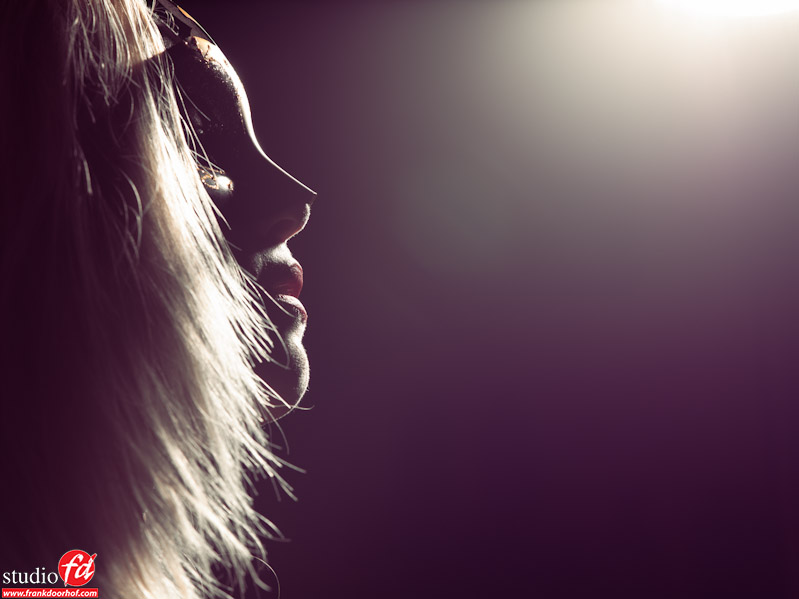 So my advise when looking for new models is simple.
Ask the "model to be" to bring clothing she would normally never wear on the street, if she thinks that the combination is too much… it's probably just right for a photoshoot.
During the session try to capture different expressions, but in the first photoshoot don't coach too much, the best models will go through the expressions/poses themselves, imagine what will happen if after that you DO start to coach. If at the first photoshoot you already have to push, pull, coach, try your hardest the changes of getting a great model to work with in the future will get a bit dimmer. And trust me I do coach my models A LOT during photoshoots and workshops, but during that first photoshoot I'm more the quiet type.
Getting new models is part 1 in building a network of great people to work with, it will help you with getting a creative team like a MUA (Make Up Artist), a stylist etc. but it will also get your creative juices flowing. So push your "muse" away for a few shoots and get out there and score some new talent… I think Esmee will be seen a few times more because for her test session she did pretty well 😀
https://frankdoorhof.com/web/wp-content/uploads/2015/03/studioFD_Logo-1FV.png
0
0
Frank Doorhof
https://frankdoorhof.com/web/wp-content/uploads/2015/03/studioFD_Logo-1FV.png
Frank Doorhof
2012-08-25 07:00:13
2012-08-18 08:13:02
New model Esmee and finding new models