Tip:
Small flash is often regarded as "not powerful enough" but this is not true. Compared to the big strobes it might look that way however with the small flash system you can use something called HSS (High-Speed-Sync) and that makes it possible to shoot on much higher shutter speeds than with for example studio strobes or battery powered solutions.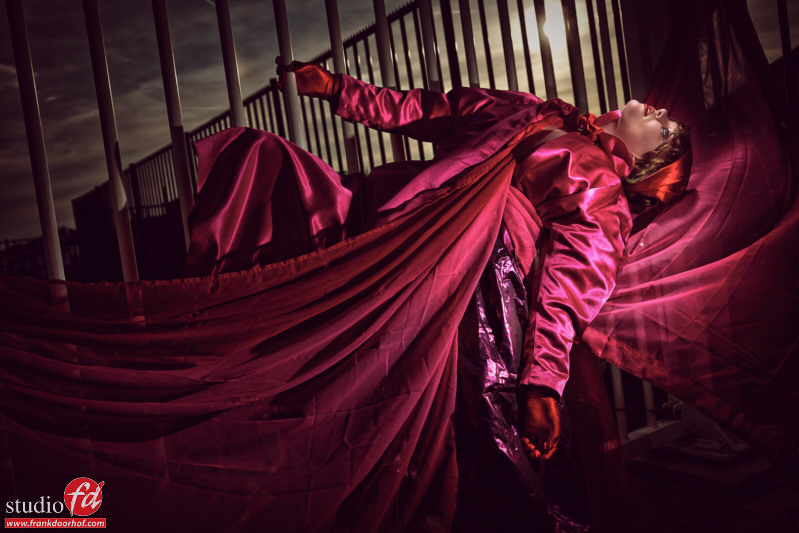 There are limitations.
Because the strobe "strobes" you will find that the light output is much less, but this is often countered by the higher-shutterspeed, but also recycling is much slower.You can of course add 2 strobes together for 1 stop more (add 2 more for another stop).
But you can also use this simple trick.
Always remember that the shutter speed controls the ambient light, and the aperture the flash setting.
I always set my strobes on manual mode.
Let's say I meter f8 on the model and I shoot on 1/125 and I like the lighting on the model but the background is way too bright, I want to model to pop out so to say, with studio strobes you will have to raise the flash output because there is limit on the speed you can shoot with most cameras.
With small flash you can often already shoot at 1/200 or 1/250 without any "tricks) but that's often not enough, so now you switch to HSS (you can set this on the strobe or on the camera/remote), and start raising the shutter speed to cut down on the ambient light.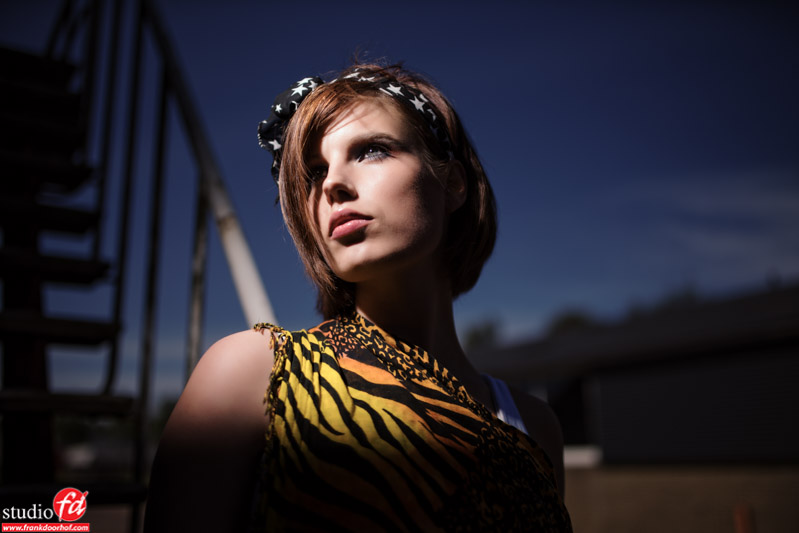 DO REMEMBER :
Always re-meter the light in HSS mode, on some systems it will yield the same output if it was not already on full power, but on other systems it will take a SERIOUS hit.
So in a nutshell.
The shutter speed controls the ambient and the aperture the strobes, so keep the aperture set and play with the shutter speed to control the look of the shot.
If you want to use ETTL you can use the same techniques, but it's a lot less predictable, now it's called FEC (Flash Exposure Compensation) and EC (Exposure Compensation) play with the FEC to change the output of the strobe and play with EC to control the ambient light.
On some systems you will have to raise the FEC with 2 points if you lower the EC with 2 points, on other systems they are not interacting.
Good luck.
For more in depth techniques get my books :
"Mastering the modelshoot" in English.
"The magic of the small flash/De magie van de kleine flitser" in Dutch
Or download one of our instructional videos from https://frankdoorhof.com/web/shop-videos-etc/direct-video-downloads/
And if you're in the Netherlands make sure to register for our small flash workshop in January 3rd and see some flash magic "magic" happen 😀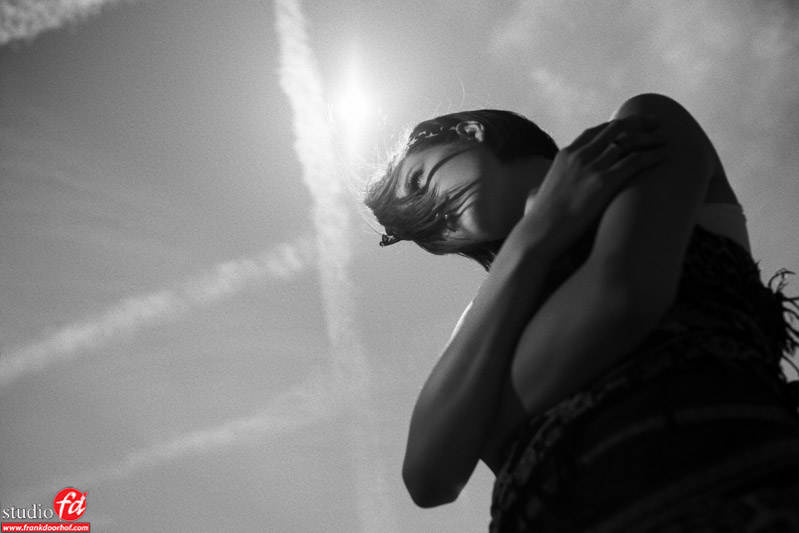 https://frankdoorhof.com/web/wp-content/uploads/2015/03/studioFD_Logo-1FV.png
0
0
Frank Doorhof
https://frankdoorhof.com/web/wp-content/uploads/2015/03/studioFD_Logo-1FV.png
Frank Doorhof
2014-12-30 08:00:43
2014-12-28 11:58:13
Small flash and the sun