To continue just click on the purchase link for the videos and you will be guided to the payment page right away, we can't make it any faster and easier 😀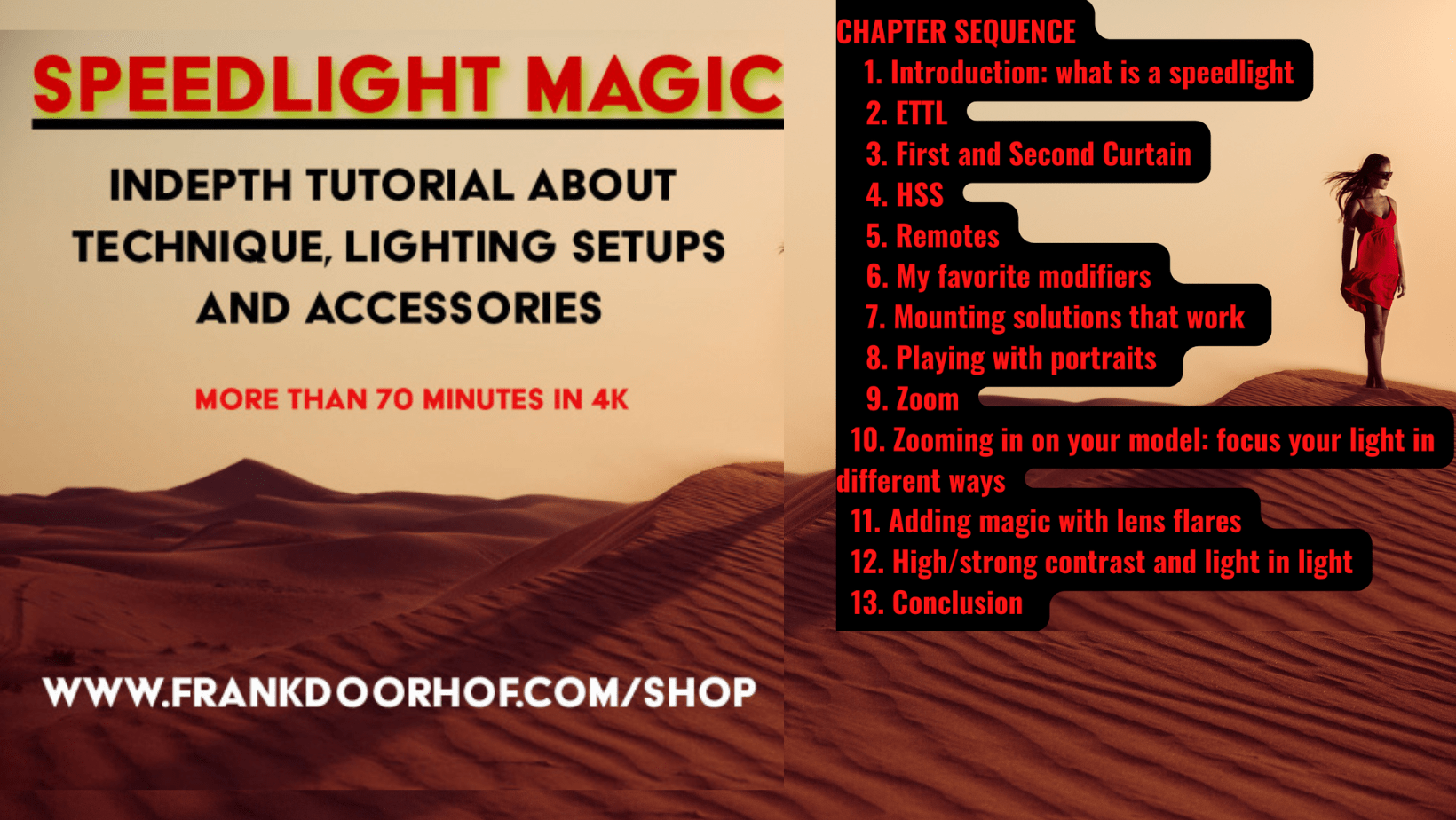 Speedlight magic : an in-depth tutorial about speedlights and round flashes
Without any doubt the speedlight is one of the most creative tools in the photographers arsenal. Some call it strobist, some call it speedlights, or small flash… in essence this is the video for you and just for these strobes of course.
We talk about the techniques like HSS, Exposure compensation, First/Second curtain sync, Zoom, ETTL, manual etc. but we also cover my favourite accessories, information about remote controls and how to mount the strobes to a stand and of course there are several chapters with awesome lighting setups.
Everything is filmed and edited in 4K and shot from different angles so you can see the explained techniques very clearly. During the studio sessions you see all the images coming in while they are shot, and you get to see the finished results.
Speedlight magic is a video for everyone that is interested in working with the most creative strobe system that fits in almost every bag.
Run time : 70+ minutes

Glamour : Light of the old masters
An awesome addition in our highly successful Mastering the Model Shoot series,  is one that you guys have been asking for ever since we started our vlog episodes during this workshop, and I'm very proud to say… "it's available now"
In light of the old masters we take a look at that wonderful and almost magical old fashioned portrait/glamour/fashion shots. How do you create a stunning film noir, detective, film scene look, or an amazing high contrast portrait with total control over lens flare and background. Plus a lot of tips on creating mood and atmosphere with special lenses and techniques that won't break the bank.
Topics include : lens flare, working with flags, total light control, shadow transfers, light falloff, combining strobes with continuous light, metering a scene, creating a soft glow without Photoshop, adding smoke effects without a smoke machine, playing with crystals and prisms, using a tilt lens for awesome effects, using vintage lenses on modern cameras, using only sun light, plus a load of tips and tricks in between.
This is THE video if you also want to control your lighting to make it do what you want!
Level from beginner to advanced (there's something there for everyone)
Runtime app. 90 minutes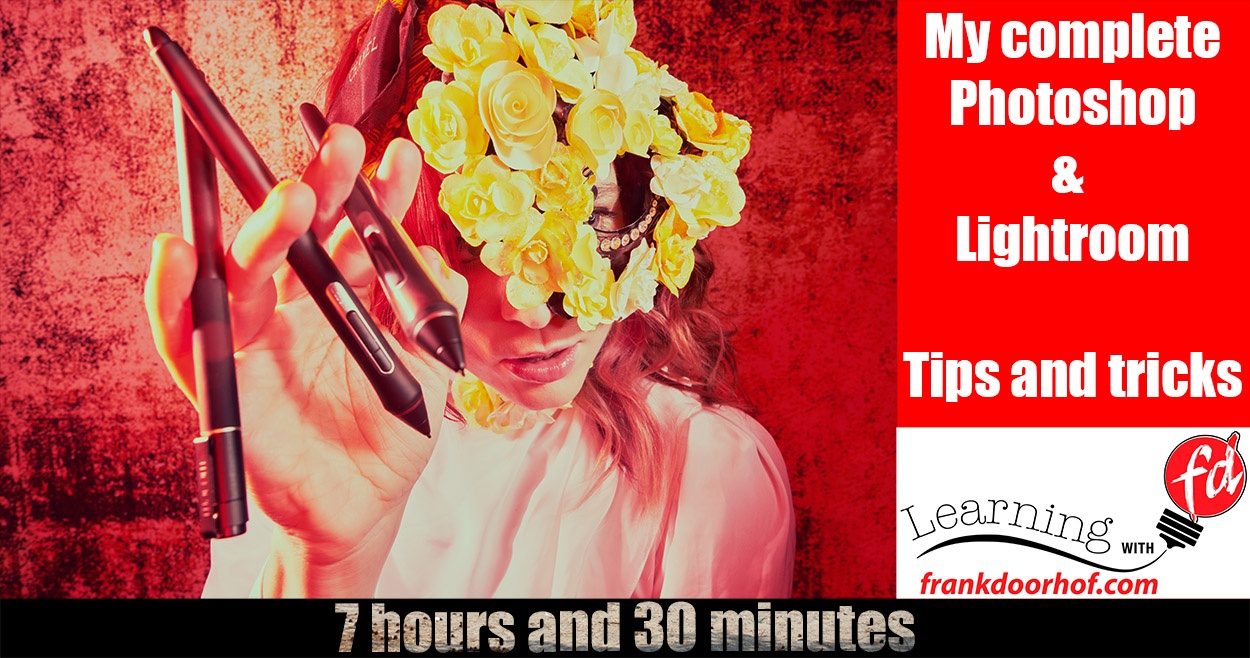 Photoshop and Lightroom: My complete tips and tricks
The video that was asked for many times, but I simply did not have the time to make it, because when I do something I want it to be a complete video and some "teaser" so during the "lockdown" I decided to start recording all the tips and tricks I knew for Photoshop and Lightroom resulting in a monster package of almost 100 videos ranging from the basic adjustments and tools all the way up to a skin retouching, manipulating colours, working with several displays, my favourite plugins and gear and….. well it's a lot let me put it this way.
Although the video is created with a lot of model photography images the techniques are of course aimed at all kinds of photography.
If you want more than just some basic explanations or 1-2 techniques this is without a doubt the video for you.
Runtime app. 7 hours and 30 minutes
———————————————————————————————————-
Mastering the model shoot: Any light will do
I've taught countless workshops and released several instructional videos but this might be the most important one.
The first thing people always ask me is "what gear did you use"?
Of course most of the time we shoot with strobes, sunlight, reflectors etc. But in essence, you can say that "Any light will do" I strongly believe that as long as there is light you can create images.
In short, you don't need expensive gear to create stunning images or tell your story. That's why in this video I show you a lot of tips and tricks how you can shoot with light sources that you normally probably never would have thought off.
What about :
Smartphone lighting, a led flashlight, Christmas lights, a tungsten lightbulb and even a chandelier.
But I also show you how to be creative with existing light sources like a ring light, Lume cubes, a DIY Fresnel with speed lights and even an icelight.
This video is filled to the brink with cool ideas that will trigger your creativity, but most of all proves once and for all that "any light will do"
Runtime app 85 minutes

———————————————————————–
The Essential Lighting Techniques
Photography is painting with light, so understanding and being able to use light is an essential part of photography, still 90% of the photographers let their light control them instead of controlling the light themselves. In this video, you'll learn the essential lighting techniques that every photographer should know, plus a lot more.
Topics include :
Metering, lighting the white background with only 2 strobes, how to create the perfect black background, light fall off, feathering the light, inverse square law, calculating light/exposure, Rembrandt and butterfly lighting, adding accents for extra separation, understanding shadows, getting the model at ease, strobe and modifier buying advise, tethering tips and tricks, USB tips, info about the lightmeter, coaching the model, backgrounds, using the beauty dish, striplight, reflector and umbrella, what is the difference between grids and no grids, creating a strong portrait, my favourite plugins and why not to buy presets for a lot of money but create them yourself and a LOT more….
Running time is app. 2 hours and 20 minutes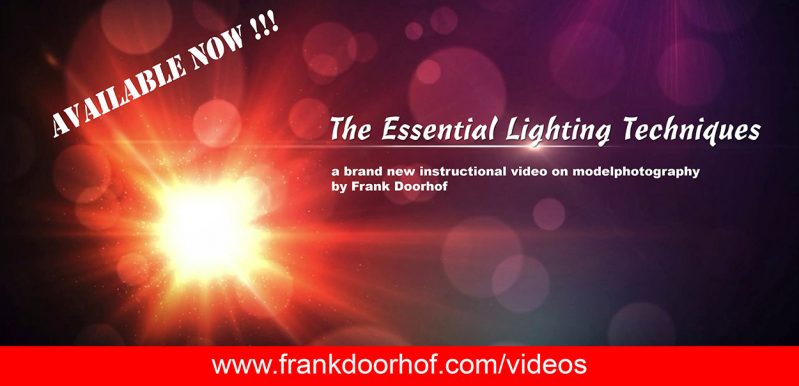 ———————————————————————
Beyond Snaps : New York
New York is without a city that inspires (not only photographers), but what do you visit, and most importantly what are great photo spots and how do you take those great shots that go beyond snaps.
In this video, we take you with us through some of our favourite spots in New York and you get a lot of information about street photography in the forms op tips, techniques and of course how to make sure you don't miss out that perfect shot.
Visit: The Amityville house, The secret stash, Borough Park, China Town(s), Coney Island, Empire state, top of the rocks, water taxi, high-line, DUMBO for that killer skyline shot, the Apple store, central park, times square and more.
Get tips on: Travel and transport, shooting on the street, shooting in the rain, finding locations, evening and night shots, angles, lenses and cameras, clothing for extreme cold, hop on hop off tour vs doing it yourself, sporting events and people, shooting from windows, lens flare and much much more….
Run time : app 100 minutes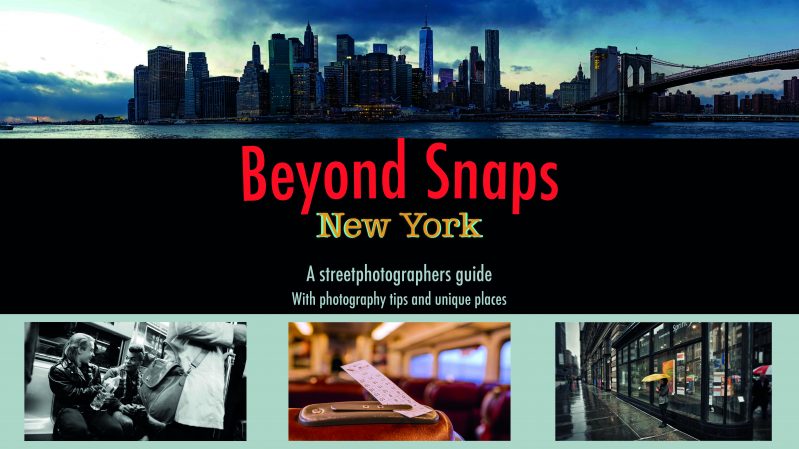 ———————————————————————–
A guide to Capture One Pro 9-10
Often people forget the importance of the RAW developer and how much of a difference it can make on your final images, let alone what you can do in the RAW convertor as retouching. As soon as you open up Photoshop you are not working in the RAW convertor anymore so it's vital to do as much as possible before that. For years Capture One has been on the top of the list of best RAW convertors and not without a reason (of course), Capture One has many retouching and developing options that for some people will even make it possible to do the complete workflow within Capture One.
But that's not all, in-studio or location setups many photographers love to shoot tethered, and this is were Capture One in my opinion really shines as being rock solid and incredibly versatile. When you first open up Capture One everything can look a bit…. frightening, especially when you are used to the industry standard Lightroom, but in all honestly the layout and options are actually very easy to learn if you get a little bit of help, and that's where this video comes in. In over 3 hours I walk you through the way that I use Capture One, you will find chapters on the tools, tethered shooting, retouching samples and workflow. All videos are kept as short as possible and are very easy to understand.
Topics include :
BW modes, integration with Lightroom/Photoshop and plugins, exporting recipes, styles/looks, synchronising, using local adjustments and layers, advanced colour adjustments, advanced and simple skin retouching, masking possibilities, folder structures, overlays, watermarks, customising the look and layout, HDR from one image, making images pop, using processing in batch, all the tools you need to know explained, auto masking tips, skin tone smoothing, tricks with the skin tone smoothing for skies, removing spots and dust, using healing for removing hair and blemishes, using capture pilot in a tethered workflow, RAW developing explained, lens correction, adding grain for a great look and evening out retouches, noise reduction, stacking effects in layers and styles, sorting and rating in the browser, creating your personal layout and much much more….
If you want to get the best out of Capture One in your workflow and set up a great integration with Lightroom this is without a doubt the best way to start. All the videos are 100% usable in both capture one 9 and the new version 10. Videos are in random order but in folders per subject. Some videos are labelled with numbers, those should be watched in that order.
Run time well over 190 minutes, screen captures are high resolution and video is 4K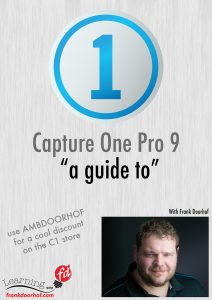 ———————————————————————–
Mastering the model shoot 3: creativity
We love to photograph models, but often it stops there, a pretty girl with great lighting in front of a great background….
How do you go further, how do you go from ok to WOW.
In this video you will find a lot of information on the X-Factor in a successful photoshoot… "creativity", how do you get creative, what are tools to get amazing shots that stand out, how do you find ideas and much much more…. Creativity is one of the most important things in a successful photoshoot and in this video you will learn to find your creativity.
With several setups, Frank explains the usage of special lenses and techniques to get stunning special effects without the use of photoshop or smoke, but you will also see a complete shoot that starts out with creative light painting with the aid of a projector but quickly grows into several lighting solutions, coloured gels and even smoke, but it doesn't stop there, of course, there is a lot of attention to detail, how to work with the model and a full retouching section and creative tools like the light blaster, this video is JAM-PACKED with creativity.
Topics include :
styling to the extreme, using different light sources on location, finding angles, using special lenses like the Lensbaby, getting a "fog" effect without smoke, playing with lens flares, using a projector and creative light painting, using smoke, using coloured gels, the light blaster, selective focus, retouching, how to use the meter, how to coach the model…… and much much more.
Run time well over 85 minutes, filmed in 4K video is 1080P.

———————————————————————–
Beyond snaps: street and travel photography tips
We all love taking photographs, so when we travel the camera is of course always with us. Often however when we are home we look back at our shots and think "Where is that killer shot…". In this video, we take you on our trip through beautiful Sweden and Frank gives you loads of tips to go "beyond snaps" with your holiday and travel photos.
Topics include :
using GPS and navigation, power on the road, internet, finding great spots, working with lenses and gear, tripod advise, shooting a sunset without problems, working with people on the street and markets, shooting tourist traps differently, finding that connection on the street, using compression or wide……. and much much more.
Run time well over 95 minutes, filmed in 4K video is 1080P.

———————————————————————–
Mastering the model shoot 2: On location
The second video in the "Mastering the model shoot" video range based on the best selling book.
Working on location is often one of the most challenging things a photographer can face, but also one of the most exciting.
In over 100 minutes Frank Doorhof will share tips on working on location. The video was filmed during the workshop tour in the UK and Scotland and you will see Frank shooting in beautiful locations with the models Lenaa and Nadine. Next to the photoshoots, there is also a complete retouching (Photoshop) part to make the video complete.
Topics include :
Break the 1/125 rule by cheating, using small flash, using natural light, working with the Elinchrom Quadra, modifier use, gear talk, coaching the model, finding interesting angles, storytelling, combining natural light and strobes, metering explained for reflective and incident and calculating for quick results and much much more.
Run time well over 100 minutes, filmed in 4K video is 1080P.


———————————————————————–
Mastering the model shoot: The Light meter
The first video in the "Mastering the model shoot" video range based on the best selling book.
In today's world of Digital Photography, the Light Meter is, without doubt, one of the most discussed topics.  It's also one of the most understated tools that can really speed up your workflow by helping you to achieve accurate and consistent exposures…FAST!
In this video, best selling author Frank Doorhof covers everything you'll ever need to know about the use of the Light Meter in easy to understand examples and demonstrations.
Topics include :
Light meter vs the histogram, using the meter to keep detail in whites and shadows, reflective vs incident, calibrating the meter, where to point the meter, using the meter outside, day to night setups in a flash, shooting film and using alternative apps, how to read the meter, how to set up the meter, calculations for black and white, light in light setup, high contrast setups, moving around the model with proper exposure, how to trigger the meter and much much more.
Run time well over 70 minutes, filmed in 4K video is 1080P.

———————————————————————–
Live in the UK 2013 : One light can be more than enough
Join me during 2 of the workshops I taught in the UK in the summer of 2013.
In this video, you will learn to create stunning images with mostly just one light source and simple modifiers. Learn how to interact better with your model and make the photoshoot go from "ok to WOW".
Topics covered include :
mixing ambient and strobes, metering (including the tricky spot metering for stunning instant results), vintage lenses on the modern DSLR, coaching the model, styling, finding the right spot, choosing the right gear, natural light vs strobes, storytelling, maximizing the location, finding lines and repeating patterns,  composition and much much more.
The video is shot in full 1080HD and is filmed from different camera angles so you can really see what's going on.
Live in the UK will not only learn you new techniques but will also inspire you to look different at locations, it's a must-have in your collection.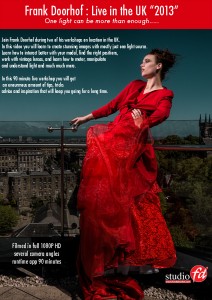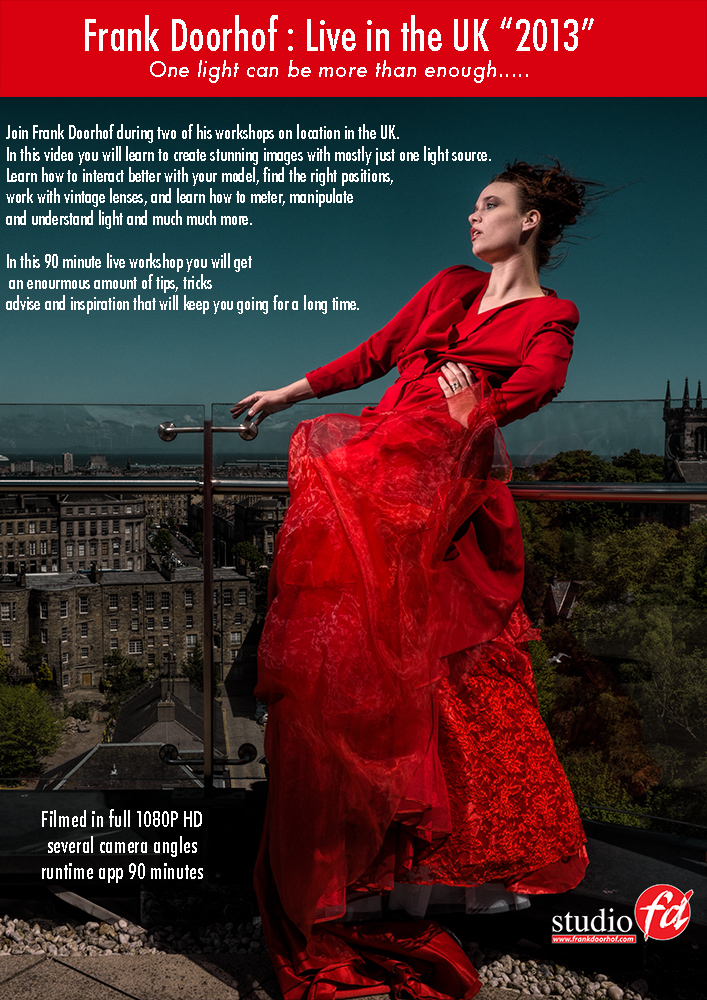 ———————————————————————–
Live in New Jersey : Fashion with a glamour twist
A more than 3-hour extravaganza with loads of information on posing models, telling/finding the story, getting the right expression, loads of lighting/metering tips, working with "basic" gear to create wow images without breaking the bank.
This video was shot during a 2-day workshop in New Jersey with multiple cameras to give you a good overview of what's going on. Included in the video are 2 intense Q&A sessions with loads of tips on: business, social media, websites, shooting B&W, lighting use, working with models, photography tips and much much more... but it doesn't stop there…. also included is a full Photoshop/Lightroom part with loads of tips and retouching of the images shot during the workshops.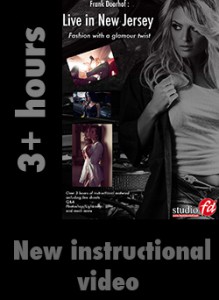 ———————————————————————–
Live in Boston
Follow Dutch fashion photographer, and highly acclaimed instructor Frank Doorhof as he teaches an intense 2 day workshop in Boston USA.On this DVD you see the workshop as it was taught, as if you were there experiencing the workshop yourself.A lot of topics are explained in stunning locations, think about :
Working with the lightmeter, use of colorcheckers, finding the right angle, lens choice, coaching the model, one light setups, working with small flash, working with big flash, how to transform a location from standard to stunning and much much more.
Follow the workshop from a personal Q&A and studio session with small flash to locations like the rooftop of an officebuilding, the Boston harbour, a dirty train and more and learn tricks and techniques that can transform standard images to great fashion photographs. Also included are two bonus videos with photoshoots at night and in Nelson.
Run time : well over 120 minutes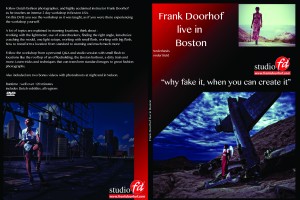 ———————————————————————–
THE CLASSICS
Where it all started, the first series of videos we produced.
Still great information but a "bit" different from our later work, that's why we offer these for the incredibly low price of only 15.00 a piece a bargain for the information you will get from these videos. But do remember they are different from the new material.
Light I
Lots of information on controlling and manipulating light, workshops in LA, many different setups and a full blown theory part. This is the perfect video to start out with.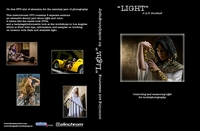 ———————————————————————–
Light II
The successor to Light I.
In this video information on shooting on location, filmed in stunning locations in both the UK and Ireland.
Also includes a full blown theory part. This is the perfect video for people working on location with strobes.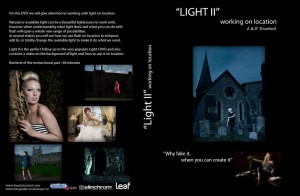 ———————————————————————–
Light III
Working with groups, attention for styling and much more that's what the last video in the Light series is all about. This video will teach you not only the techniques but also how to create THE shot from A shot. Includes the New York workshops.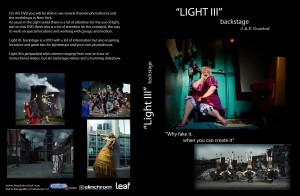 ———————————————————————–
Guide to modelphotography
A guide to modelphotography teaches you to shoot like the pros. There are segments on working in the studio and on location, plus of course some backstage videos and a slideshow.
This was the first instructional DVD by Frank Doorhof it's cramped with so much information it could be spread over several releases. You can find the following subjects, and much more: coaching models, studio setups, working on locations, working with ringflash, Fresnel spots, different accessories, softboxes, beautydishes, a light projector, explanation for the different kinds of lights with examples, learning to work with accentlights, adding lights to your model, using graycards, models with glasses, dynamic posing, jump photography and much much more.
This is your ultimate guide to modelphotography.
The instructional parts are app. 60 minutes Add the extras to this and you get a great feature length presentation.

———————————————————————–
Inside Look I
Learn setups in both studio and on location, and go backstage with Frank Doorhof in several sessions In several example sessions.
Frank Doorhof teaches you how to setup light from very simple one light setups to very complicated setups. But also the mix of available light and flash is demonstrated in several exciting location sessions with stunning models. But that's not all, learn : how to work with windmachines, smokemachines, how to coach your models, the importance of makeup and styling and ofcourse how to incoörperate this all in your own style.
The inside look series is an exciting way to learn, you will love it.
Running time is over 60 minutes.

———————————————————————–
Inside look II
Fashion/glamour Inside Look instructional download part 2 includes a lot of topics ranging from: on location work and of course studio work.
Also includes a video on : Calibrating the lightmeter and tips and tricks with the large Elinchrom Octa.
But of course also A LOT more.
run time over 60 minutes on instructions.