Every year Wibi Soerjadi gives several christmas concerts throughout the Netherlands, this year was very special because it was his 30 year celebration as a pro musician, and of course right after the release of his new CD. The christmas concerts are always great and something I love to visit. This year we choose the Concert gebouw in Amsterdam, an awesome location for a concert like this. Normally photography is strictly forbidden during a classical concert but I have certain privileges with Wibi and he asked me to make some impressions of the concert which I loved to do of course.
The first part of the concert I was located at the balcony seats and was able to shoot a few images from there (best place in the house :D)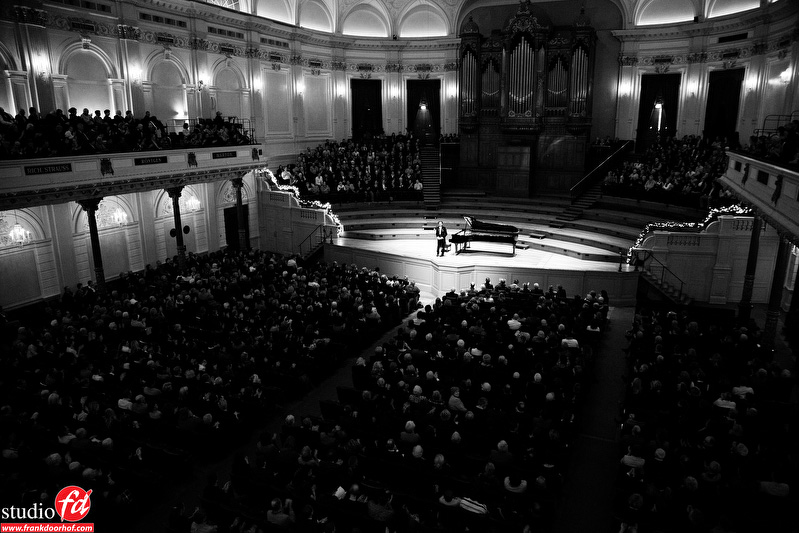 However the really nice shots were done with the two encores where I located myself very close to the stage and was able to shoot some images I really liked myself, and do remember I'm not a concert shooter, I always try to do it when an opportunity arrises but I have to still practice a lot. The light quality in the room was very poor for photography so I had to shoot on a very high ISO (between 4000-5000) but because I wanted the images in BW I think the noise works for the images.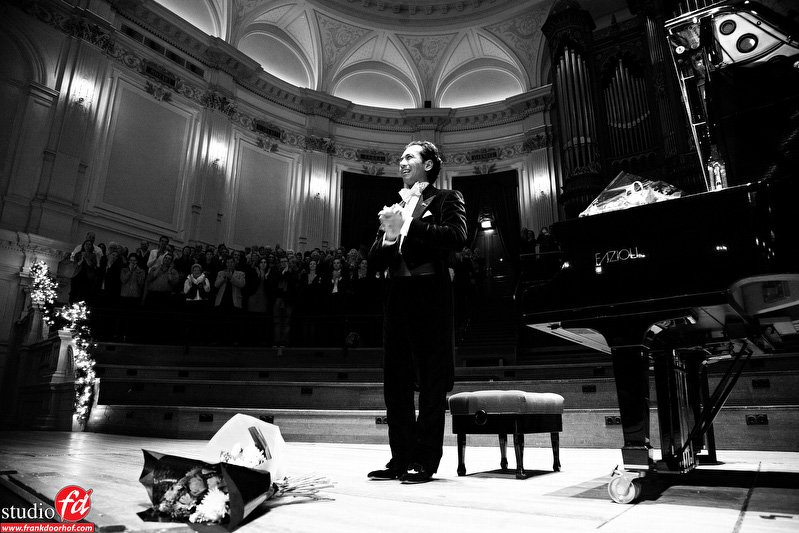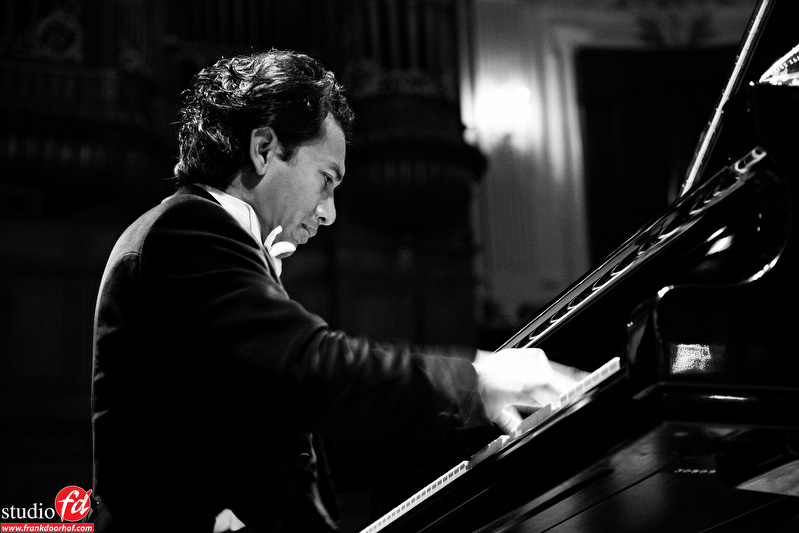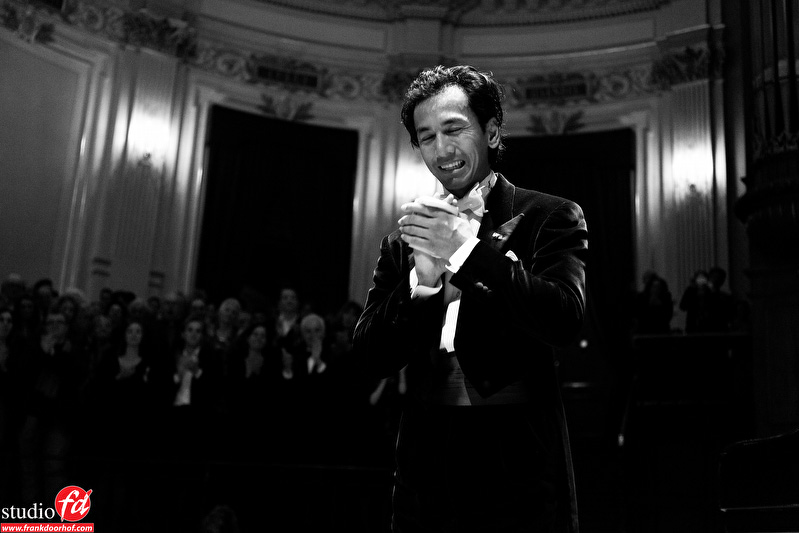 I can really advise you to visit some of Wibi's concerts (if you did not do already) he is without a doubt one of the best pianists I know with an unique presenting style and flair of playing. The christmas concert was no exception, I loved the classical pieces and was struck with awe for the virtuoso played Listz piece (there was no smoke from the piano but it was close, inside joke), but what was played after the pause was even better, and the encores were…. well awesome.
As a huge Queen fan playing a composition containing some of Queens best work in a very classical setting and pulling it off is a big plus. I first heard the piece live during the Queen experience a few weeks ago and also there the response from the audience was great, but also in the Concert gebouw there was a standing olfaction. After the Queen songs there was another encore with a great compilation of christmas songs which were "put together" in a great way, I got goosebumps during the concert almost constantly…. and classical music is not my main interest so that says A LOT.
Visit Wibi's site via www.soerjadi.com and make sure to check out his music or live concerts.
https://frankdoorhof.com/web/wp-content/uploads/2015/03/studioFD_Logo-1FV.png
0
0
Frank Doorhof
https://frankdoorhof.com/web/wp-content/uploads/2015/03/studioFD_Logo-1FV.png
Frank Doorhof
2011-12-28 07:00:52
2011-12-27 12:59:16
Wibi live shots