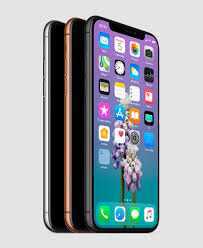 Ok so the iPhone x has been released what are your thoughts? Let me share mine.
I've been critical to Apple ever since the mbp. Since than my Apple Watch has been switched and even my Macpro and iPad are replaced. The reasons….. very simple.
Where Apple always was first and best it's now the best in build quality and probably experience but it's running behind on things that are already available with the competition.
So what are my thoughts.
Don't worry this will be short.
Love love the iPhone x
Let's be honest it's gorgeous it's amazing and incredible, almost magical (like Apple said) the design is really nice and I like the new camera options although in all honesty you can do the same very quickly in Lightroom mobile or other apps.
Love the depth effect on the front camera
Love wireless charging, although I don't see me doing this at home. But at Starbucks, airports etc it's very handy
Face recognition is WOW and I mean WOW. Awesome and magical.
And that's about it.
I don't care about animojis. Yeah it's fun and I would love to use it for fun.
Now in all honesty I was almost planning on not switching to the Samsung note 8. I'm still a bit terrified to do it because I only had ios smart phones. But my experiences with the Samsung tab s2 has been nothing less than good and very positive.
So what did me change my mind…..
Something I never expected to say, the design of Apple iPhone x has a MAJOR flaw and I can't believe that they did this.
We have all seen the mock ups with the top part where all the cameras are housed. My expectations were that when you watch a video or look at a photo that this part would be totally black. To my horror it isn't. At first annewiek told me that that would be something I could get used to…… heck no. Never. It's like a dust particle under my protector. My eyes just drift towards that gaping gap where video or photos are supposed to be…… it's not the way I would expect a end design team to work. I'm actually quite shocked.
So what next
I've been waiting for a new phone because I wanted to do more with video on the phone and IS on the tele is very welcome plus external audio. The note 8 caught my attention to the very bright screen (1200 nits vs 750) which is awesome when flying my drone in the sun. Als the Samsung supports external mics
I love the depth effect but also want raw support and of course being able to alter the effect after taking the shot. Samsung offers this including the option to take both wide and tele shots and altering the effects afterwards.
AR looked awesome but in reality I will never use it. I'm just not a gamer. I shoot and edit photos and video, I consume media, do mail and social media and I love the idea of the spen for video editing. (Love iMovie but with your fingers on the iPhone 7plus was not really handy. With the iPad Pro it's awesome).
So……
After many many years of Apple iPhones which I absolutely loved it's now time to say farewell to my beloved iPhone series. And even when you take out the idea of the gap the pricing Is just insane. 999.00 will be 1159 euros in the Netherlands which means the 256gb will probably be 1350. The note 8 retails for 999 plus a free dex station valued at 159.00. Saves me a lot of money.
What will I spend that money on…..
On the Apple TV 😉
Finally 4k and hdr and with Apple TV you know for sure that Netflix and youtube will be supported plus I found a good working remote on android 😉
So what are your ideas?
Don't get me wrong. I still love the whole Apple feel and mood. And will probably always be an Apple fanboy. Only now without Apple products.
Man it feels weird.
One more thing….
4k 60fps is superb but my other video material is all 4k 25fps so I have to integrate it into that timeline. Also 1080p 240fps is great but I hardly use it for "real" material. But hey that's me. Your opinion might be totally different.
https://frankdoorhof.com/web/wp-content/uploads/2017/09/img_8036.jpg
248
203
Frank Doorhof
https://frankdoorhof.com/web/wp-content/uploads/2015/03/studioFD_Logo-1FV.png
Frank Doorhof
2017-09-12 20:24:28
2017-09-12 21:15:56
iPhone x