Blackrapid by Annewiek Doorhof
Today a very special review/guestblog.
My wonderful wife Annewiek Doorhof will share her experience with the BlackRapid products today.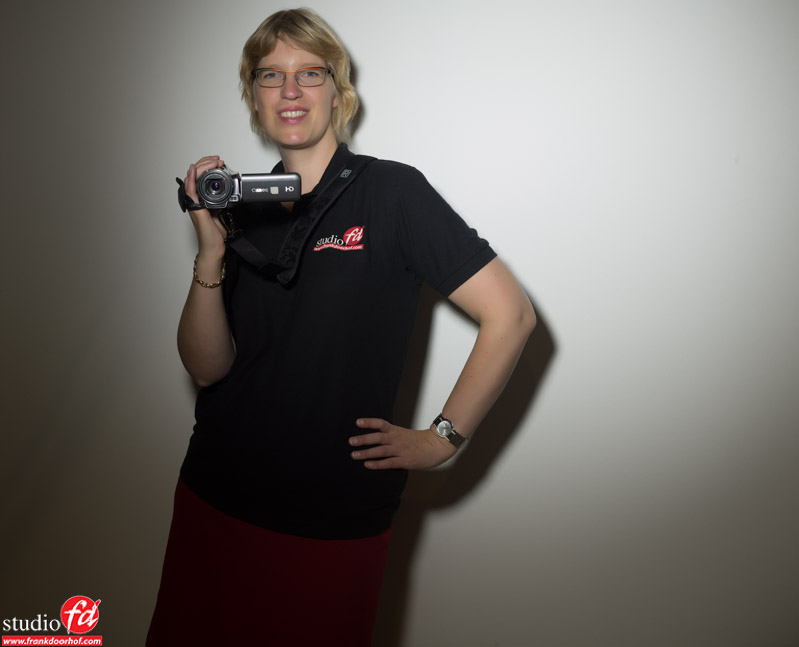 Some background information.
I loved the BlackRapid products but somehow they were never 100% comfortable for me, I'm big and pretty tall and they were always just a BIT too small for my liking, although I know other people with my size are using them, I love my camera a bit lower. Somehow this reached BlackRapid and they contacted me if I would give them the dimensions I would like, as you can imaging I was surprised when not 2 weeks later I got a package in the mail with a custom made BlackRapid strap…. and I LOVE it, I'm wearing it all the time.


Every since every exhibition we're at I always visit BlackRapid to show them I still use it 🙂 and of course talk about new stuff.
During Photokina they saw Annewiek carrying her videocamera and made her happy with a nice BlackRapid strap, today her review.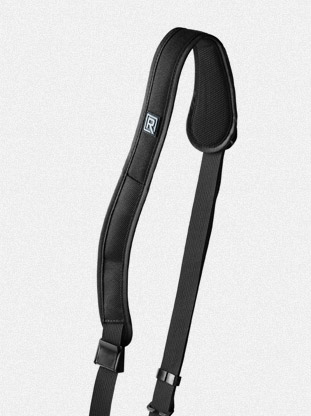 BlackRapid Camerastrap for female photographers changes my lifeMany of you know me as the wife of Frank. Always taking care of equipment, setting up, assisting,  making sure models and make up artists know what is expected of the them and much more. But I also do a lot of the backstage filming, mostly on locations abroad sometimes even with two film cameras. On Photokina a lot of equipment gets stolen. It happens to us two years ago when they stole our Canon 5D mark II including grip, lens and CF card (which was actually the worst because of the images). So we always carry a lot of gear around.
Because Frank has his own custom BlackRapid camerastrap, we stopped at the BlackRapid stand at Photokina on the first day. They had a nice display with al their products, not only durable camerastraps but also bags (in combination with the strap) and other accessories. The straps are in different models and sizes for point and shoot, DSLR etc. but also for several kinds of photography, like sports and weddings and also for right and lefthand users.  Since 2011 they also are specialized in woman straps because women have differente curves then men. We need a better fit strap.  I immediately liked the RS-W1with a pattern of black floral .
I was well informed by one of the BlackRapid guys, they even made the comfortable strap nicely fit for me and my camera. I felt like in a dressing room for new clothes. If the strap is too long, you hurt yourself when the camera is bungeling to your legs. And when it's to short you really feel strapped. The strap has a little ring, you can screw in your camera, exactly in the hole for the mounting. Not too tight beause a rubber ring holds it in place. The strap can be attached with a hook, that is securely tightened with a little ring for double safety. Two movable clips on the strap gives your camera moving space, so you don't have to take it off when shooting. It's grab, glide and shoot.
So now I have my hands free to assist Frank and to hand out flyers for our workshops to the audience, or answer questions when Frank is finished without worrying if my film camera gets stolen, or drops. Even when we are walking around I can take a shot very quickly because I don't have to get my camera out of my bag, which is full of other stuff, like phones, backup cards, microphones and a lot of other lady things. I even dropped my camera some time ago when I was looking for other things in my bag, it took two weeks to get it repaired. But that's all in the past now.
I am ready to take the shot, are you!
'Don't let your gear come between you and your moment'
Thanks BlackRapid!
More info and ordering: www.BlackRapid.com
https://frankdoorhof.com/web/wp-content/uploads/2015/03/studioFD_Logo-1FV.png
0
0
Frank Doorhof
https://frankdoorhof.com/web/wp-content/uploads/2015/03/studioFD_Logo-1FV.png
Frank Doorhof
2012-10-02 07:00:58
2012-10-02 08:17:41
Blackrapid by Annewiek Doorhof