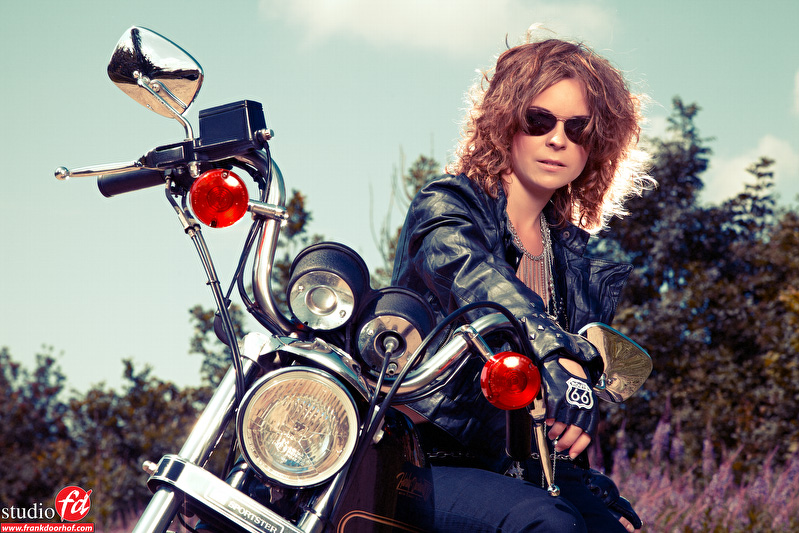 A while ago Ilse asked me if I wanted to shoot her with her Harley Davidson.
Well add a beautiful girl to a Harley and who would have said no…..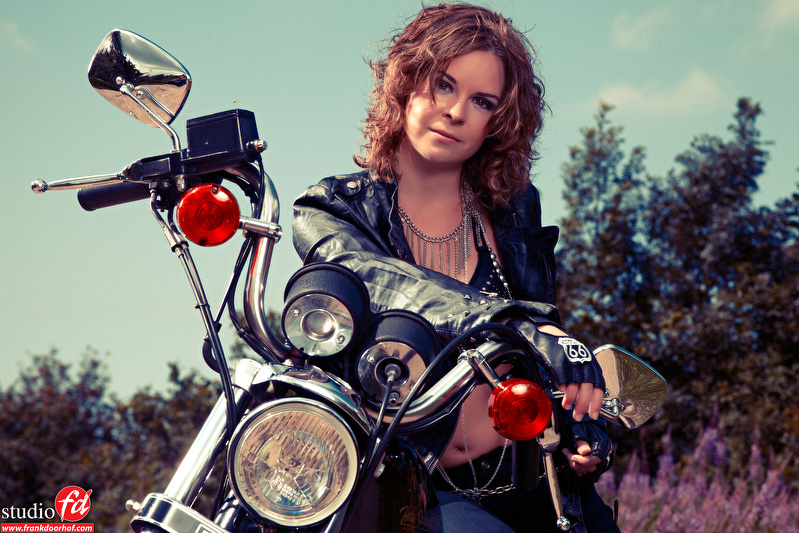 Team :
Model : Ilse Thompson
MUA : Linda Rutgers
Photographer : Frank Doorhof
Gear :
I wanted to keep it rather simple this session, I wanted to balance the available light with the strobes.
The gear :
Canon 5DMKII with the Canon 24-105L IS
Elinchrom Ranger RX speed with Maxilight and grid
Elinchrom Ranger RX speed with Elinchrom Varistar
And of course the Sekonic L758 (forgot to mention this the last few posts but it's of course always with me)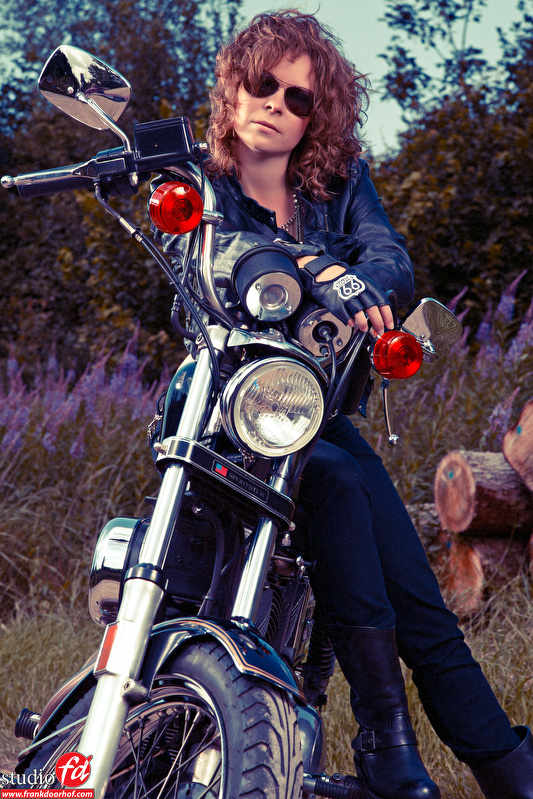 Setting up
Because I wanted to mix natural light and strobes in a "natural looking" way I first measured the available light hitting the model and after that added the strobes to match this, I did added a little bit more strobe power to make the image "pop" a bit more, but the idea was not to use to much strobes.
I used the Maxilight as accentlight and the varistar as the mainlight source.
The nice thing about the varistar is that it spreads the light very nicely.
The varistar is a shoot through umbrella with a black back and is without a doubt one of my favorite modifiers when I want soft light on location, because it's an umbrella it's really easy to travel with.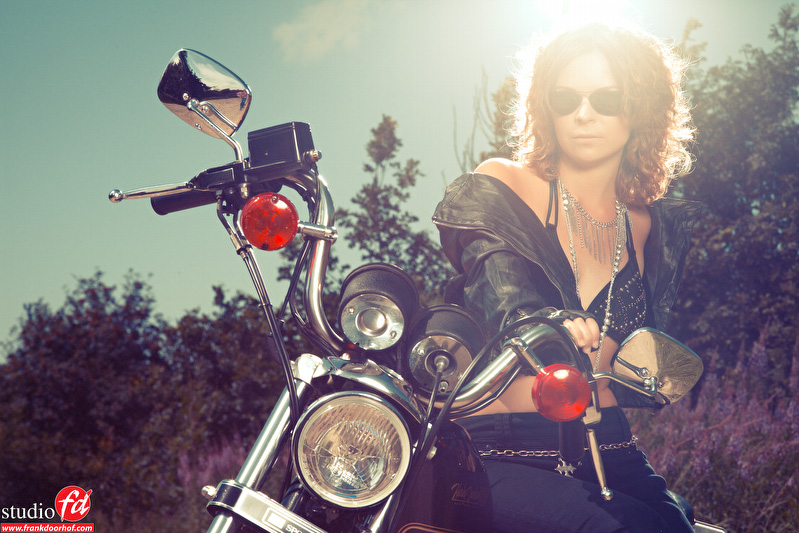 I did play a bit with the power and position of the accentlight to give Ilse different options to choose from. I always teach my students to shoot several setups within the same setup, this sounds "funny" but what I mean is that you can play with the position of your strobes and this way have different options within in fact the same light setup. The nice thing is that you will go home with more images to choose from but you can also miss something on location which is often solved in other images when the light has moved. Several times I thought a light setup to be "killer" only to find out back in the studio and looking the day after that I did not like the balance and liked the more "balanced" shots more, or the other way around. It's very easy to change the lightsetups in between the sessions, so make sure you maximize your options.
For the final setup I did add a bit more strobes for a more "fighting the sun" effect.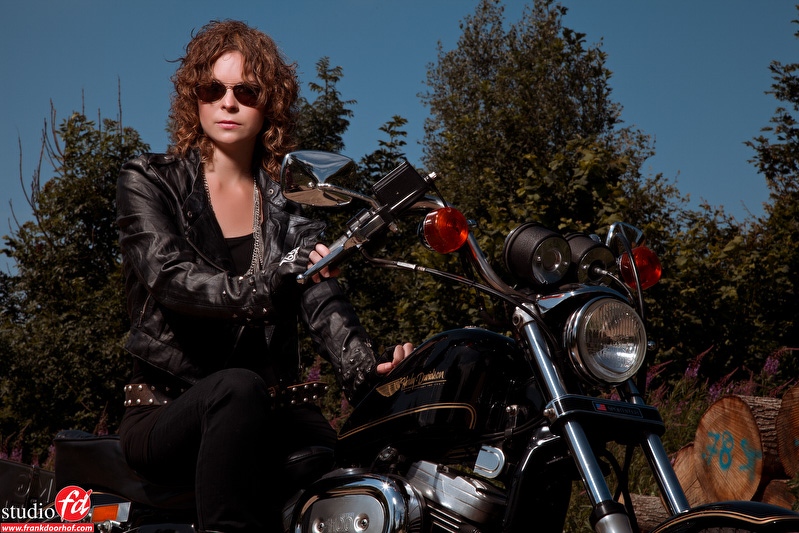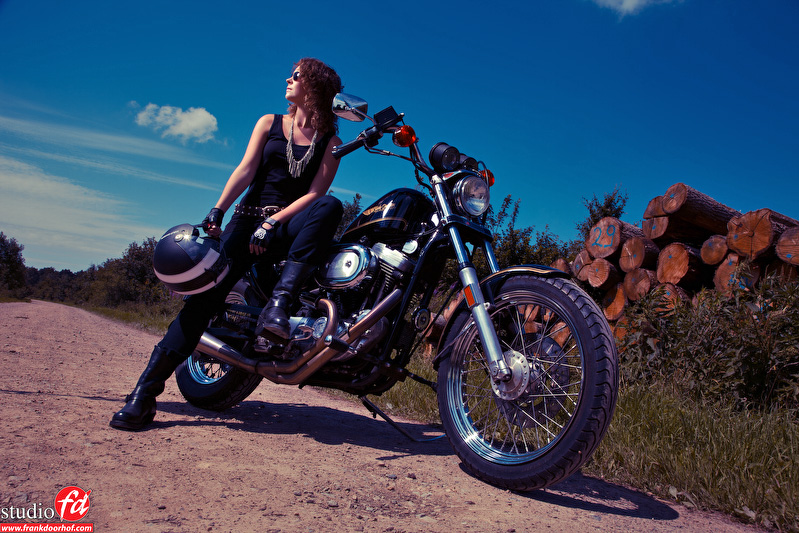 If you like what we do here, and want to support the blog please buy from our affiliate companies by following the links or the links below.



https://frankdoorhof.com/web/wp-content/uploads/2015/03/studioFD_Logo-1FV.png
0
0
Frank Doorhof
https://frankdoorhof.com/web/wp-content/uploads/2015/03/studioFD_Logo-1FV.png
Frank Doorhof
2011-07-12 07:00:05
2011-07-08 18:03:05
Ilse and her bike