Gold it almost hurt your eyes so much Gold
A background really makes the shot for me.
I recently had a whole discusion with someone about how AI would replace backgrounds and no-one would ever shoot against backdrops anymore. I don't think I have to tell you guys I did not agree 😀
One of the reasons we sell our ClickPropsBackdrops is not just for the print on a backdrop, but also the material and how it interacts with lighting. Every backdrop I use will respond differently. For example our vinyl backdrops are more harsh and really pop when lit with hard light. Awesome for modern looking images where you really want some content that adds to the scene.
On the other side we have our Pro-Fabric which looks and shoots very like the old canvasses we all love but no-body really can afford. Plus they have huge disadvantages with tear and wear and wrinkles which means you can't really do a spontaneous shoot unless you prepare your background.
During the workshops I could always shoot with the backdrops we have and never feel bored, but I also love to "freak out" with other materials and building (sometimes over the top) sets.
I always wanted something really eye-catching and we decided to build something with gold as main theme…. in all honesty it turned out WAY better than expected.
Lucky workshop
As soon as I took the first shots with my phone I already saw the quality of the background, this was going to be fun.
The idea was to let the light bounce around the set and just let it reflect where it "wanted" and see what happend. Normally I try to get the reflections out by using the angle of incidence is angle of reflection rule, but in this case I thought it would give a really nice look, and it was impossible to prevent because it's not a straight wall but there were angles in the material all over the place, so keeping reflections out… impossible, and when something is impossible….. embrace it and make it part of the image, you will be surprised how often problems become awesome parts of a shot 😀
I started with just the fresnel on our model Claudia. And although I loved those shots, I also got a package in that morning with a special new guitar. My first headless guitar actually, and I just loved the look and thought it would look great in this set, so of course I could not resist (I always love shooting my guitars during workshops).
For the guitarists :
This is a Latitude low budget headless guitar.
But I can highly recommend it, it plays like it costs at least 700-800 euros, but is sold for under 300,00
Ok let's take a look at the first shot.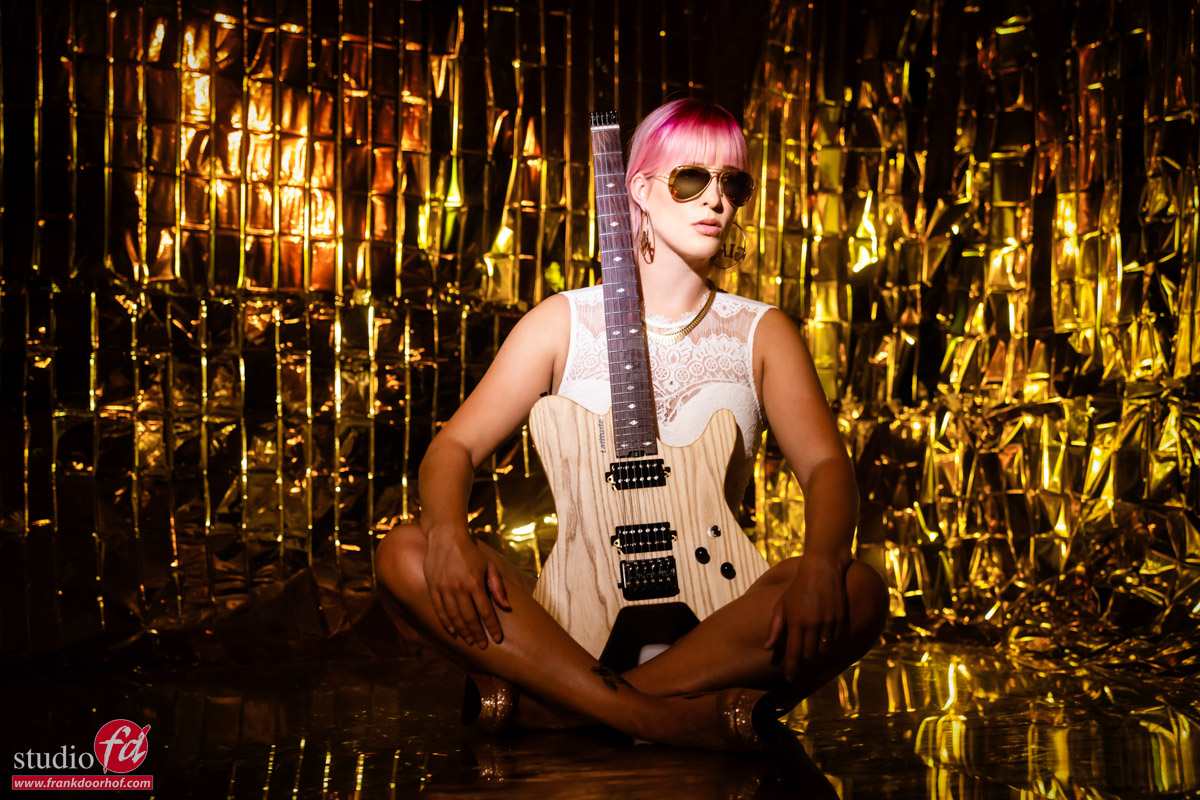 As you can see the light scatters around very nicely on the set.
But this was a bit too dark for my taste, for this set I really wanted something that gave a lot of power.
So I added a Geekoto small softbox next to the Fresnel and used a yellow gel from the back hitting both the model and the walls which were setup in a 90 degree angle. The result was a lot better. Still attention to the model with the Fresnel, but a nice fill from the small softbox and the backlighting really added the glue to put everything together.
Sorry for the many photos but part of the workshop was also how to find poses with something like a guitar and I ended up liking way too many images.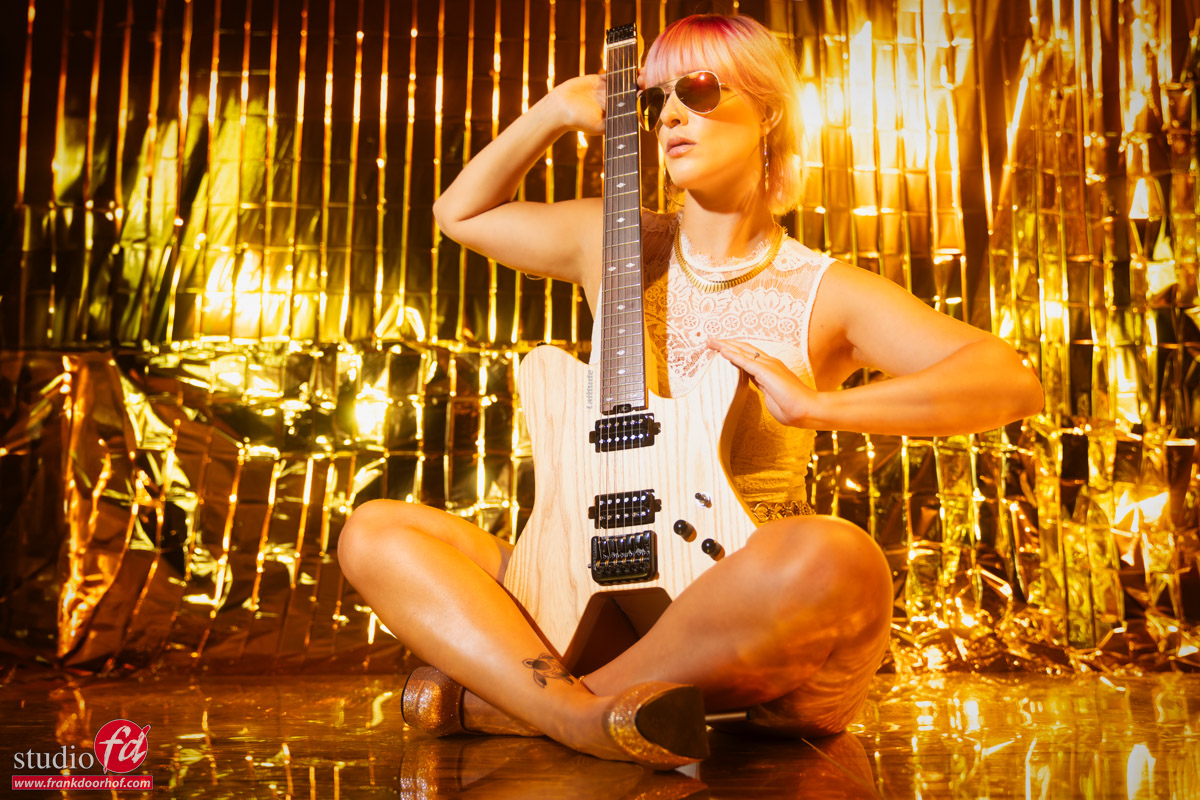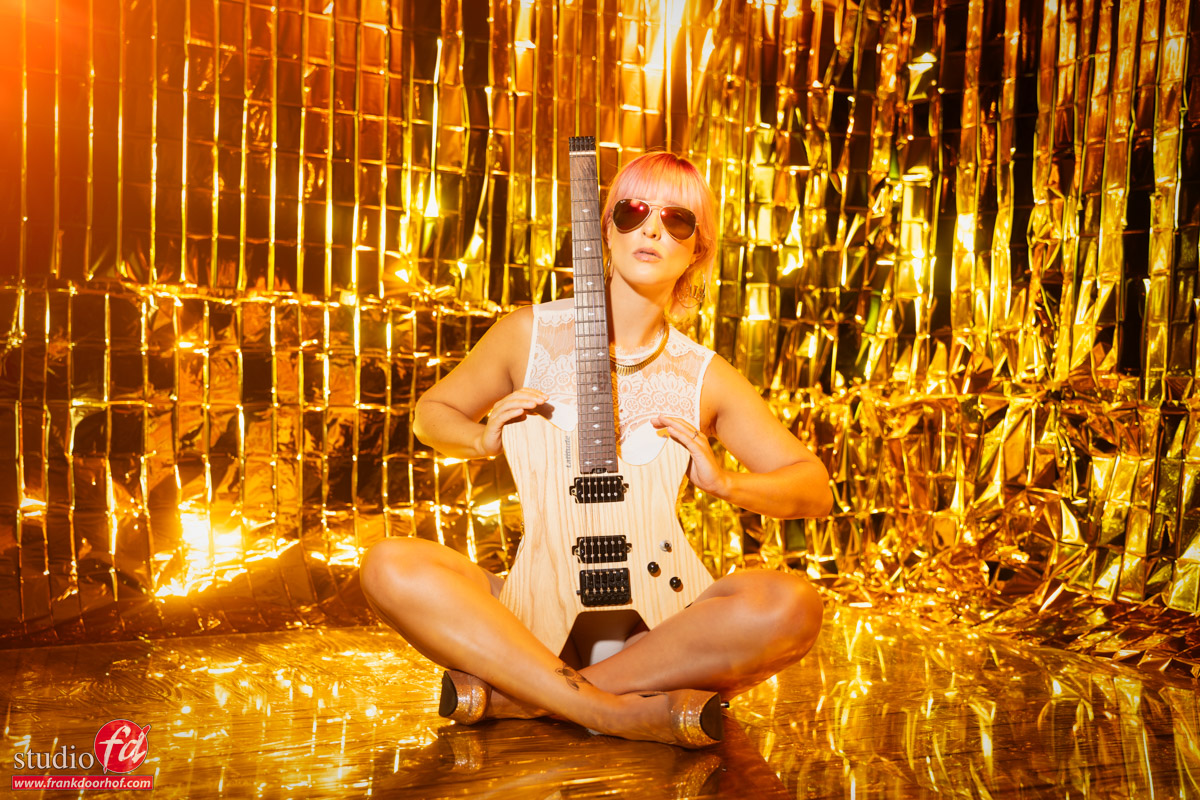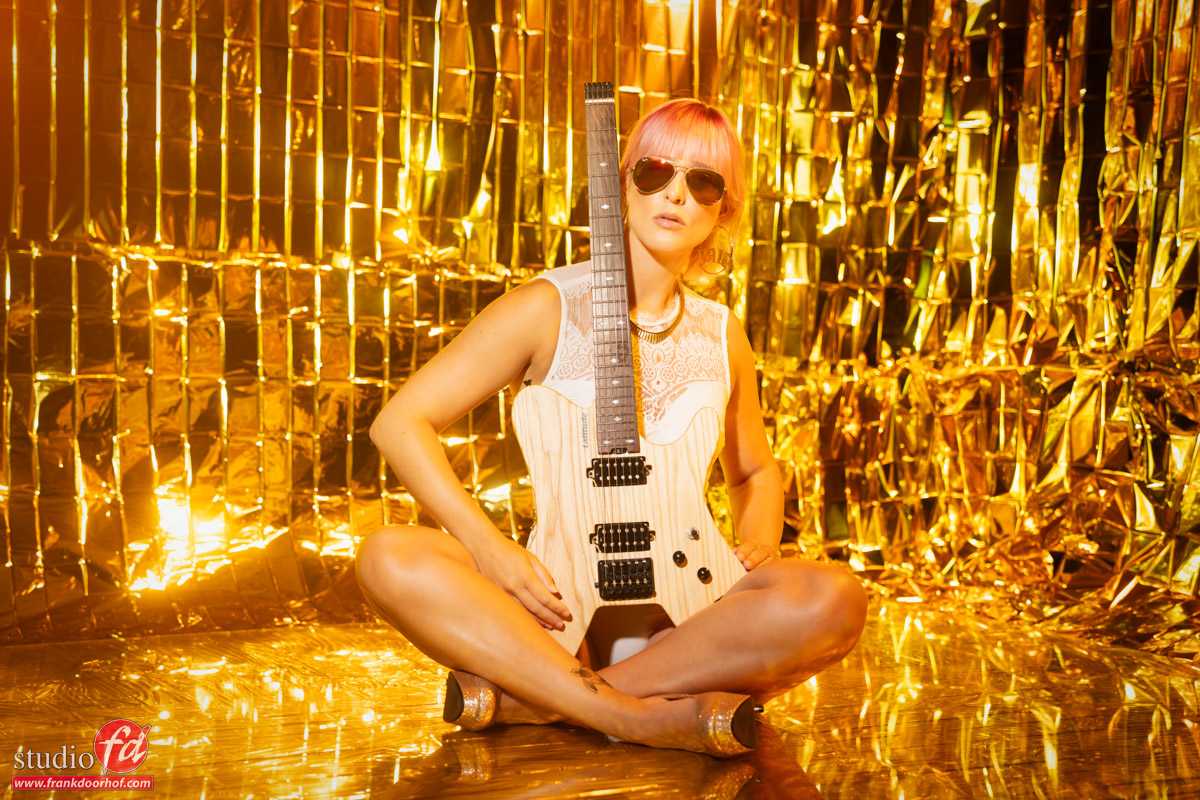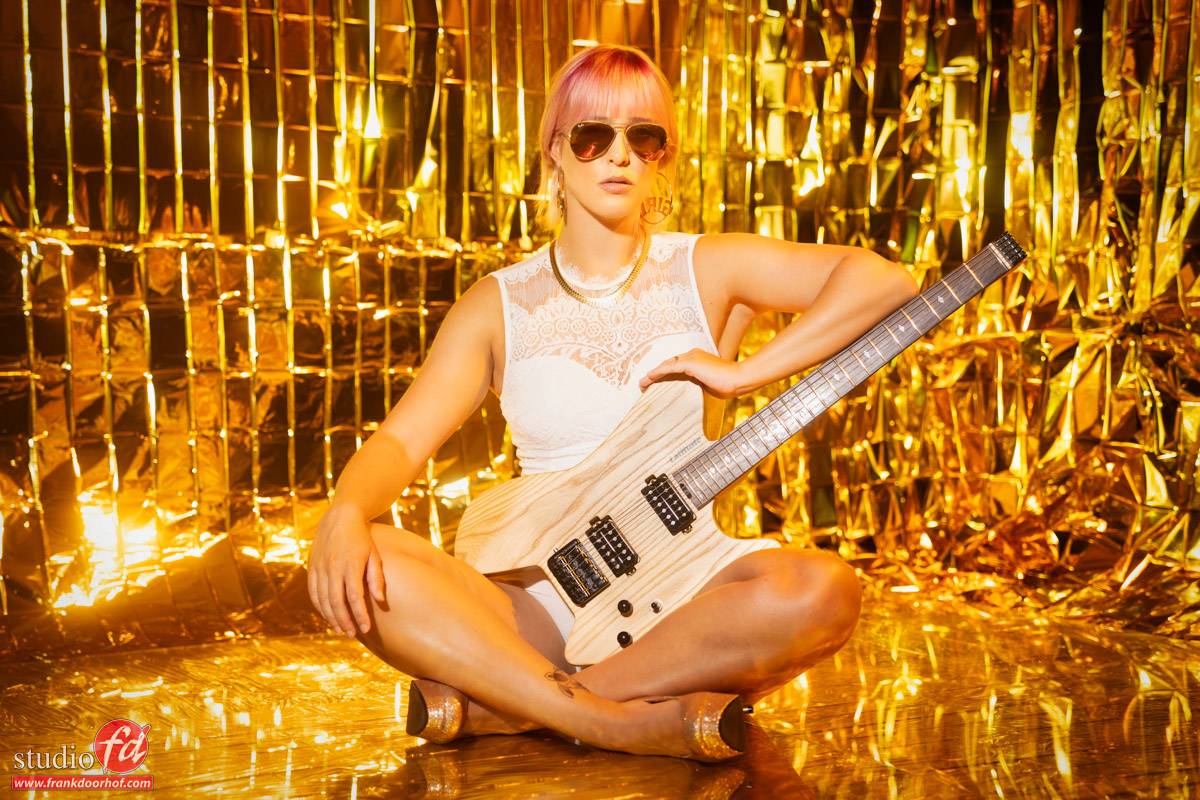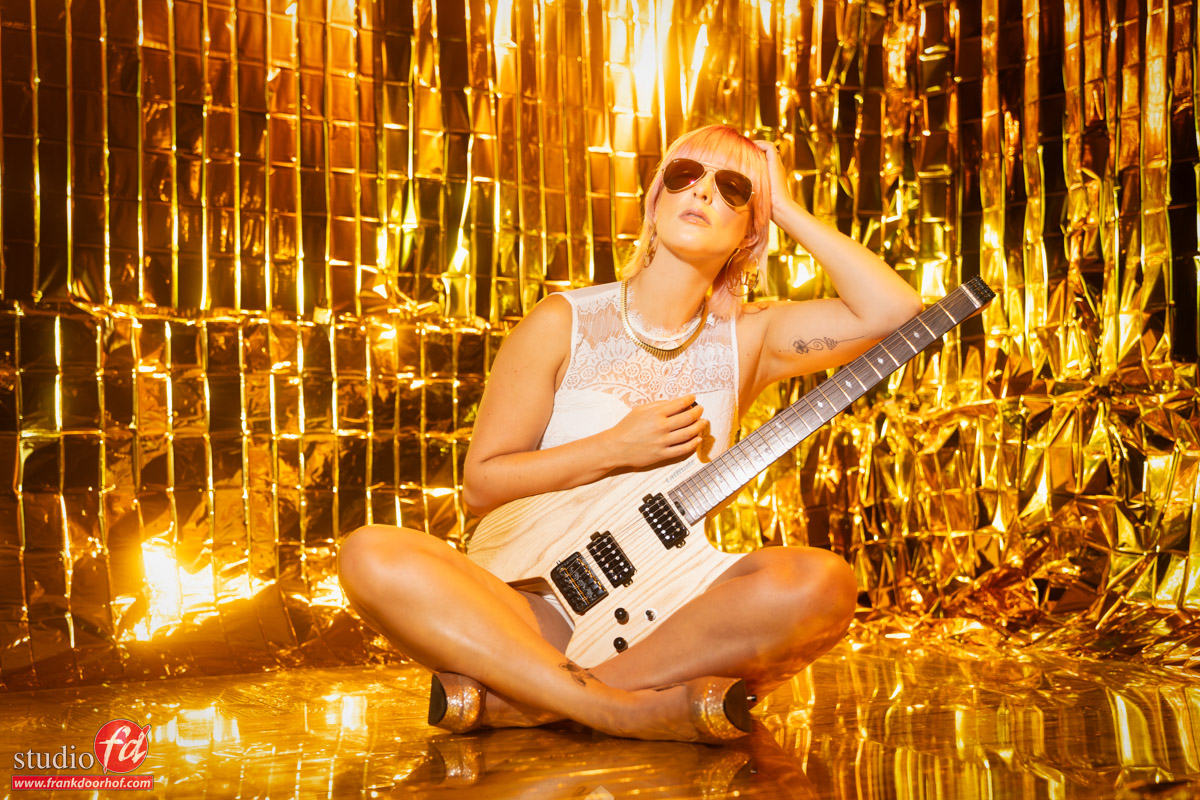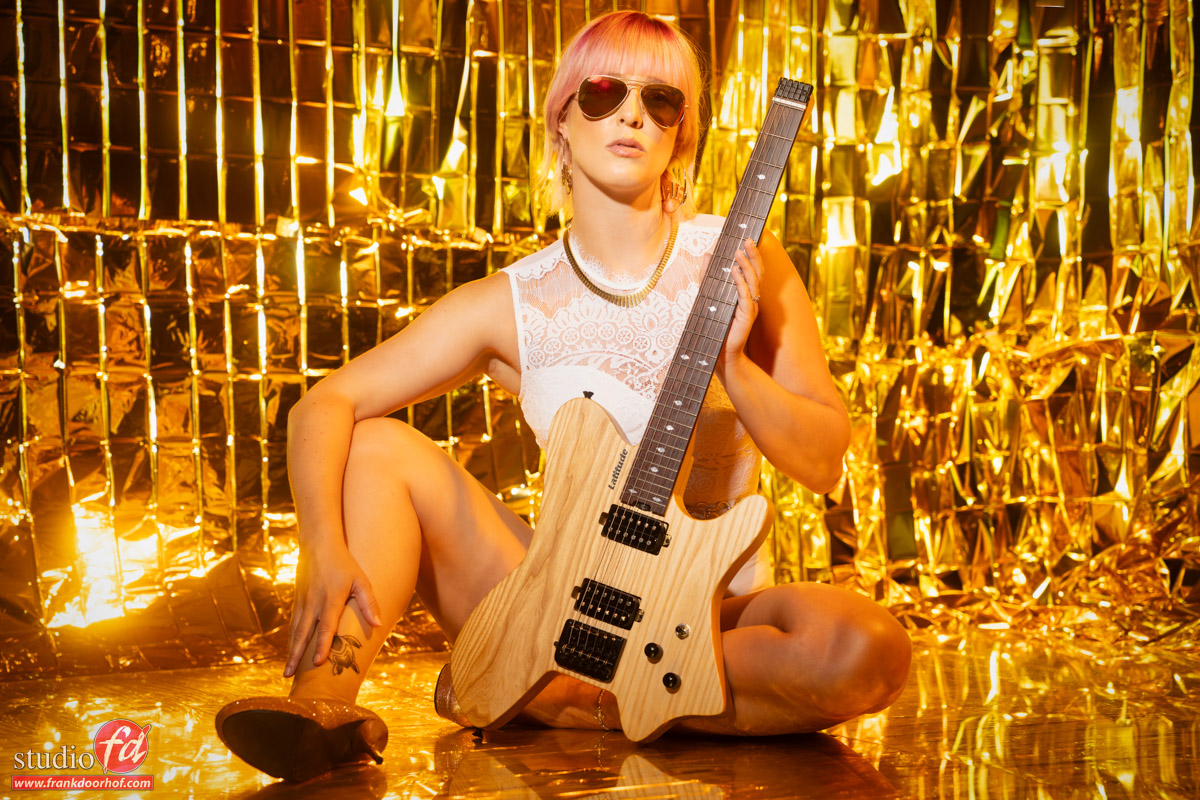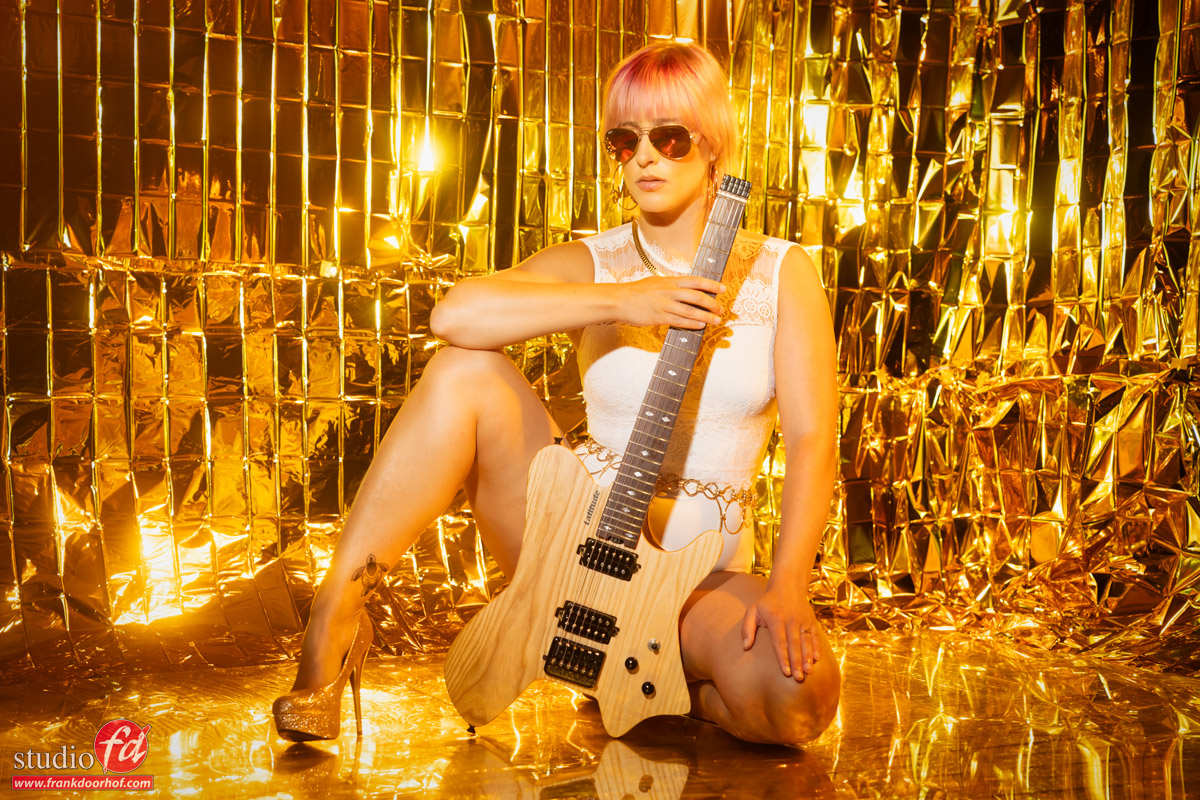 Hope you guys enjoyed todays blog.
If there is anything you like to see in the blog just let me know.
See frankdoorhof.com/shop for the Fresnel, strobes and light shapers I use.
https://frankdoorhof.com/web/wp-content/uploads/2023/07/Claudia-173-July-01-2023-Edit.jpg
800
1200
Frank Doorhof
https://frankdoorhof.com/web/wp-content/uploads/2015/03/studioFD_Logo-1FV.png
Frank Doorhof
2023-07-17 14:00:10
2023-07-15 13:15:52
Gold it almost hurt your eyes so much Gold