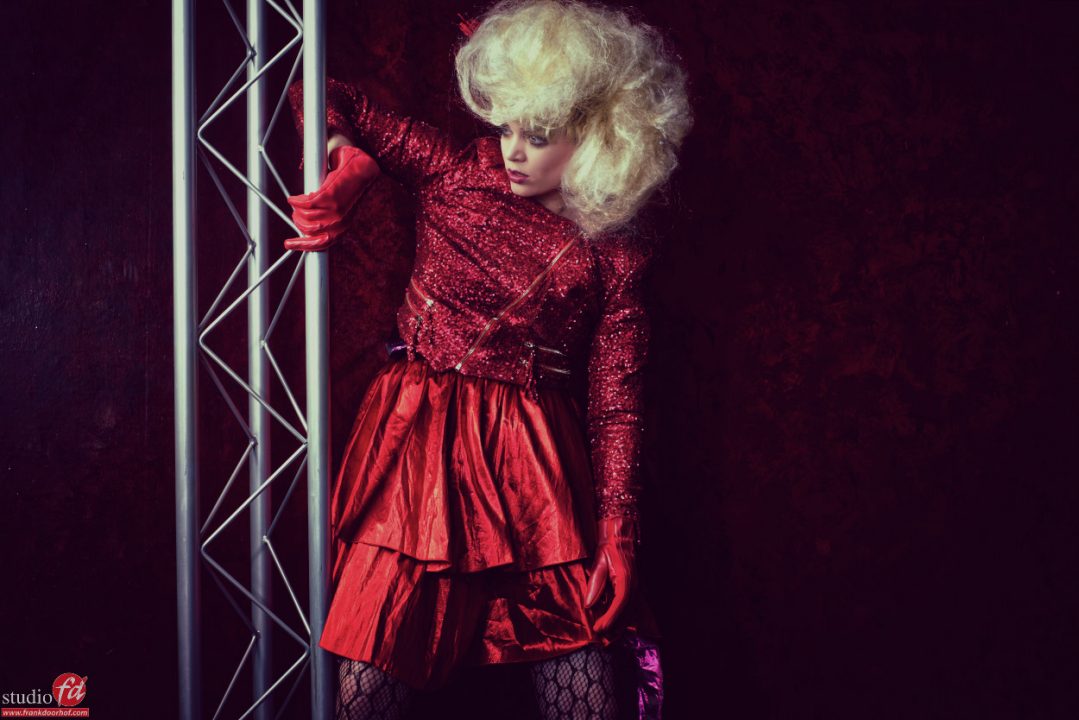 Using a very simple prop can make a difference
We all know the so called "posing stools", "how to pose books" well don't get me wrong… they all have a market, but for me they often don't work.
Every model is different, every lighting situation is different but most of all every scene is different.
I love to "sync" the pose to the models clothing, the model, the scene etc. etc. there are so many variables it's almost limitless, so to have one pose that fits all…. doesn't really work for me.
To help with posing and to let the model get a bit more relaxed in front of the camera it can help if you give him or her something to "play" with, or a better turn something to pose with. And that doesn't have to be an expensive posing stool or whatever, you can only spend your money once so make sure you spend it on things you can re-use, re-sell etc. And spending 100.00 or more on one stool just is a waste of money in my opinion, although if you shoot a lot of families or the same portraits over and over again it will probably work just fine (otherwise they wouldn't be on the market right?)
This prop I got from a friend of mine who owns a toy store in Emmeloord and he didn't use it anymore, we actually got three in different lengths, you might recognize it as something to hang lights on in a store or a stage, and you're (probably) right, but I love to use it to let my models play with during the shoot as you can see in these images with Nadine.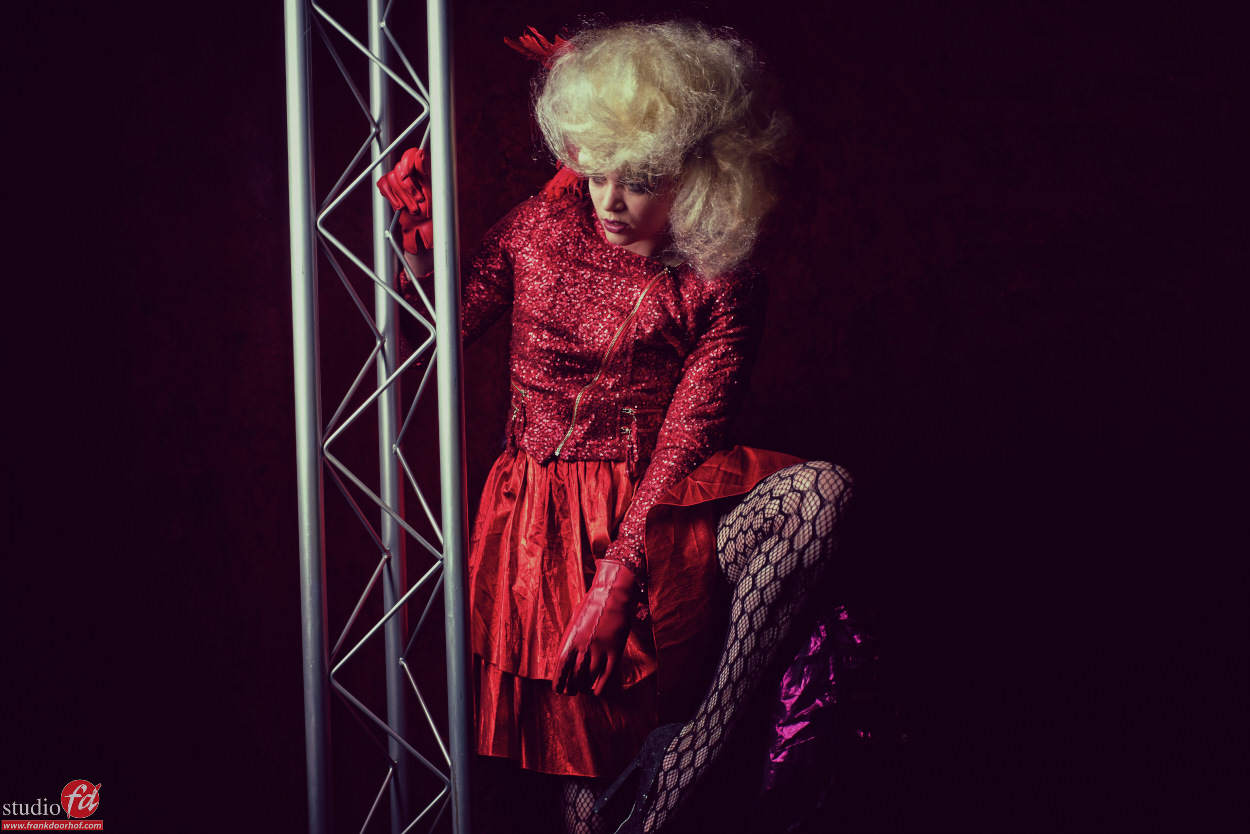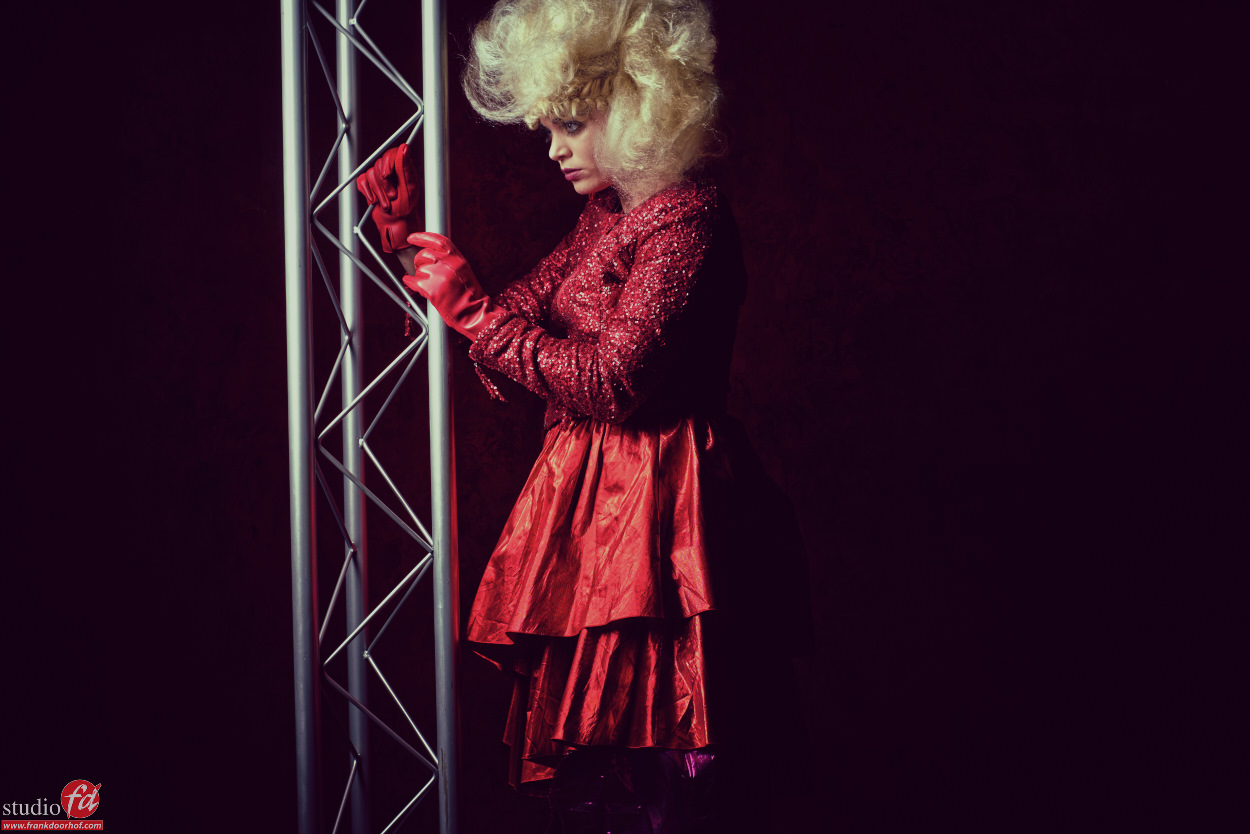 As you can see it's a different way to pose than without any props, these kind of things will really boost your (and your models) creativity and make sure you keep shooting with fun and don't end up doing the same thing over and over again, because let's be honest…. we are in a creative business so repeating the same things over and over… well that's just boring.
Now how do you get the cheap posing things?
Just go out to second hand stores, dumpsters, stage companies etc. and just ask for the "junk" it doesn't have to new or good looking, in fact the more damaged it is the better it often works for a shoot.
Good luck and good hunting for those amazing props 😀
If you want to learn more about this and more model photography, you can buy our book on Amazon called Mastering the Model Shoot.  Or visit one of our workshops, see www.photography-workshops.eu 
Or join KelbyONE for classes about model photography, see our youtube page for backstage videos, our short photography tips on "Quite Frankly" and our interview shows on "The DOORhof is always open".
https://frankdoorhof.com/web/wp-content/uploads/2015/07/Nadine-Juli-27-2015-2027.jpg
834
1250
Frank Doorhof
https://frankdoorhof.com/web/wp-content/uploads/2015/03/studioFD_Logo-1FV.png
Frank Doorhof
2015-08-15 08:00:59
2015-08-27 11:20:15
Using a very simple prop can make a difference