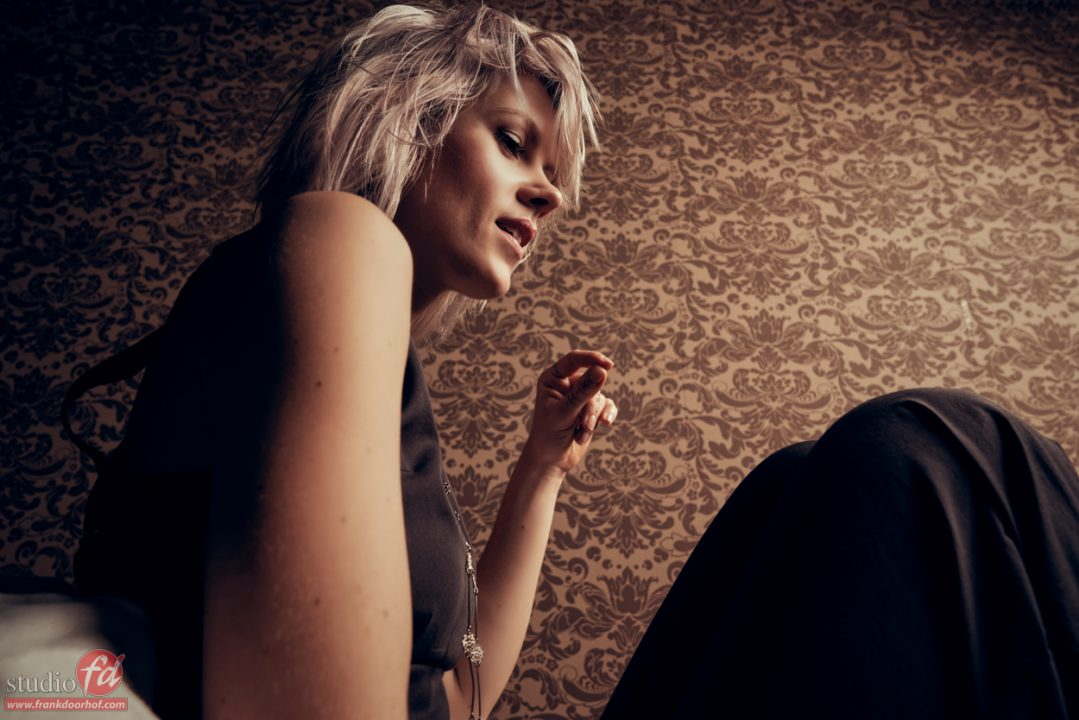 Often when shooting models, landscapes etc. we are shooting from the so called "eyes perspective", meaning you hold the camera in front of your face and you shoot. This will indeed render the world/your subject the way that YOU see it… but is this the most interesting way… often not.
During workshops, seminars, demos etc. I always stress the attendees/viewers/visitors to really try out different ways of shooting a scene, not only do you trigger your own creativity but you also give your client, being your model or customer, more choices. And in all honesty, we are photographers not just "snappers" right? (hope that is a right expression by the way).
But experimenting with angles you are actually learning about the behavior of lenses, light but also about the poses of the model. This is incredibly important when you start out with photography and when you start with experimenting with poses etc. you will build a much stronger base for your future, at least that's my opinion.
The shots in this blogpost were shot during a workshop with Anouk with the exact same light setup, as you can see by changing the angle I did not only change the look of the pose but also radically changed the behavior of the light. It may or might not be your taste, but at least try it 🙂
For much more tips visit www.frankdoorhof.com/videos and download our instructional videos
Or subscribe to www.youtube.com/frankdoorhof for free instructional material
And of course get my book "Mastering the modelshoot" via your favorite bookstore or amazon 
https://frankdoorhof.com/web/wp-content/uploads/2018/04/Anouk-mrt-31-2018_89.jpg
801
1200
Frank Doorhof
https://frankdoorhof.com/web/wp-content/uploads/2015/03/studioFD_Logo-1FV.png
Frank Doorhof
2018-04-12 09:50:28
2018-04-10 10:06:29
That magic angle