Let me start of by saying I'm not really the kind of person that works from a tripod, but… as many of you probably recognize I'm always traveling with one and not using it, UNTILL that day you don't travel with one… and you need it, that's the story for me with tripods. It's also the reason why at the moment I'm looking for a good carbon one…… well actually the reason is my Triggertrap, sounds weird right? until you read this review.

I've been seeing very positive reviews on the Triggertrap all over the net so I was very curious to test one out myself, because I'm shooting Sony I was very happy to hear that Triggertrap actually had a version for both my A7r and A99 (well done Triggertrap), now don't get me wrong I LOVE shooting Sony but one of the frustrations is that a lot of companies simply don't have accessories for Sony, take for example Camranger, this is a product I'm very interested in and I've been bugging them for years now to support Sony, the answer is always…. "next time we see each other"… and that's well…. still not working (great product by the way) so back on topic…. Triggertrap does have a Sony version, and as soon as I got them in I started testing.
Why did I get it?
If I don't shoot a lot on a tripod then why did I get the triggertrap?
Solid question and very easy answer.
When I shoot on the tripod I often shoot at night, cityscapes etc. and I love to remotely trigger my camera, at the moment I use the Sony iPhone app for that (which is great) but that one is rather limited when you want to shoot multiple exposures (not even HDR, just bracketing), and the triggertrap can do this perfectly so that was my main reason to buy it, but you know those products that you buy for one option and you end up using MUCH MUCH more ? 😀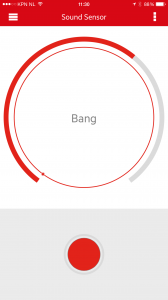 Triggertrap is one of those products.
So what is possible?
Cable release options
Simple cable release : tap the button for a picture
Quick release : release button to take the picture
Press and hold : touch to start, release to stop
Press and lock : touch to start, touch to stop
Timed Release : choose your shutter speed
Self timer : photo in 3…2…1
Timelaps modes
Timelaps : travel through time
Timewarp : timelaps with acceleration
Distance lapse : perfect for road trips
Star Trail : extreme exposure control
Bramping : bulb ramping timelapse
Sensor modes
Sound sensor : activated by sound
Vibration sensor : activated by vibration
Motion sensor : activated by motion
Peekaboo : see a face take photo
HDR modes
LE HDR : Long Exposure HDR sets
LE HDR Time lapse : Long Exposure HDR timelapse
Calculators
ND calculator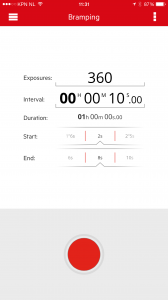 As you can see…. well a lot.
So as you remember I bought it as a remote control and to better control bracketing or HDR shots (which is does like a charm by the way), however as soon as I started playing with the Triggertrap I became very enthusiastic by the modes that trigger with sound or movement. Because you can fine tune the triggering like insanely effective you can for example create beautiful waterdrops, balloons bursting, lighting strikes, throwing materials on models etc. etc.
But this was just my first glance….
That's when I started looking at the timelaps options, and to be honest, I never ever looked at that before (never needed one) but now with the triggertrap it has become so easy that I thought "why not experiment with it", we often travel and on one of my future trips I can imagine mounting a camera on the dashboard and controlling it via the triggertrap to take a picture let's say every 100mtrs or every 500mtrs (depending on the effect you want).
I could go on and on about the possibilities (because there are so many) but I also have to be honest, I still have to try out most, my schedule over the last few months has been crazy and time did not allow me to really test new things, but I did use the Triggertrap already during our stay in New York to create some nice evening shots from the rooftop of the studio and it made my life a whole lot easier and the images better 😀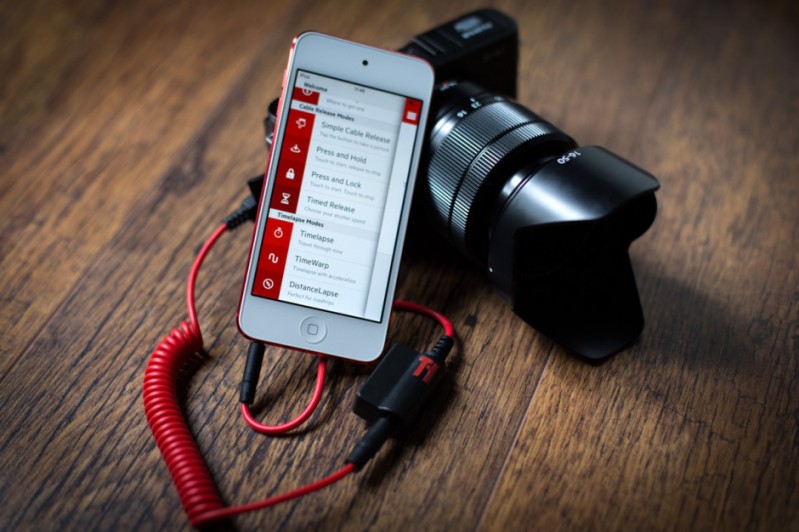 Well very easy.
You connect your camera and your phone via the cable, you boot up the app and… well that's it.
The only thing you do have to realize (at least for Sony) is that you have to manual focus and put the camera into bulb mode.
If you're into photography that involves HDR, movement, triggering or whatever, or if you want to dive into new creative realms with your photography and you need a device that can do it "all" check out the Triggertrap, I LOVE mine and it's in my case now all the time… in fact… remember at the start of the review I mentioned I was looking for a tripod…. well that's the fault of the Triggertrap, I now want to test out all the new options :D….. now just waiting for that great thunderstorm………
Check out Triggertrap at http://triggertrap.com I really can't imaging a better spend $33.00 for a remote control (and actually calling it a remote control is HIGHLY offensive for the Triggertrap), let's call it the magical remote do it all device…. well ok that's too long but you know what I mean, I love it, check them out.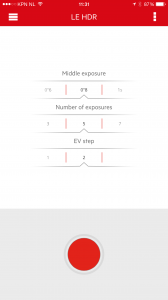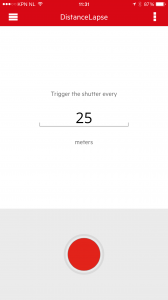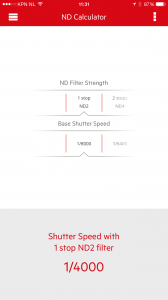 https://frankdoorhof.com/web/wp-content/uploads/2015/03/studioFD_Logo-1FV.png
0
0
Frank Doorhof
https://frankdoorhof.com/web/wp-content/uploads/2015/03/studioFD_Logo-1FV.png
Frank Doorhof
2014-10-25 10:52:25
2014-10-25 10:54:05
Triggertrap review