Shooting tethered is without a doubt one of the most valuable pieces of advise I can give, direct feedback, your customer can see and select images, you can do a pre-edit/selection, check focus and when working with manual focus lenses you can even do some bracketing if needed with the aid of Capture One's awesome focus overlay (it shows everything that's in focus as green).
Now most of the times I shoot tethered via USB-C and use my Tethertools cables and Tetherblock for this, plus some Tethertools extension locks and those together give me a pretty rock solid connection up to just under 15mtrs which in most cases is more than enough. However when shooting on location things do change a bit.
I love my Dell XPS series laptop but in all honesty outside the screen isn't that bright and the battery… don't get me started on that, yeah it's ok but nothing more. A while ago we started experimenting with my Huawei M5 tablet and the build in Sony wireless app. That worked like a charm at home and in the field, the Sony sends over small JPGs and keeps the RAWs on the card and the app works great on Android (NFC) and "ok" in iOS (have to keep making a connection via password or QR), the M5 has more lightoutput than my laptop and being on location not having to carry a laptop, cables and extra battery pack + table for the laptop is a big plus, we now just use a tablet with a shade (hoodman).
However the Sony app is great at home but it fails miserably in more demanding situations.
I'm working on a series on mobile workflows with the iPad pro and smart devices instead of laptops so during our trip to SA Joburg I decided to shoot wireless for the first time in a tradeshow environment, and can tell you "DON'T EVER DO THIS YOURSELF" it was a disaster, some images came in in seconds others took 25-30 seconds, shooting from the same location not 3 mtrs away from my tablet. Literally unusable. But what than?
As you know I LOVE Tethertools but their great CaseAir doesn't support Sony (yet) so I looked online.
CamRanger is coming soon for Sony, but I've been hearing that for at least 5 years now.
CamFi I already tested a year or 2 ago and although it did work it lost connection a lot and the app was…. well not that impressive. But I found out they have a new one, enter the:
CamFi pro
And trust me after the iPhone pro the name pro in my opinion has lost all it's value (yeah I'm still an Apple fan boy but calling the 11 a pro…. nah) So what does this CamFi pro promise. Well actually quite a lot, and some things even blew my mind.
First off it promises much faster transfer speeds, well let me burst that bubble, yes it's fast, in fact it's VERY fast, but don't expect to shoot RAW, not going to happen, not now not soon (maybe for still life or nature, but not far fast shooting like fashion or movement), but JPGs… well that goes REALLY snappy and I really mean REALLY. I've set my camera up for small JPGs and full size RAWs, in the new Sony menus you can find an option where you actually tell the camera to shoot RAW+JPG and only send the JPGs to the PC (yes this now also works for Capture One).
Ok what can it do with the app:
Autoview (handy for what I do, shoot image comes in, shoot, repeat)
Live View (can be cool to show the attendees how I make my composition, and awesome for other shooters, like remote cameras etc)
Time Lapse (always handy)
Focus stacking (cool for Macro)
HDR (Yep…. not a real fan of Highly Destructive Retouching, but… yeah ok it's cool)
Video recording (ok that's also handy)
Multiple camera control (yep you read that correctly, awesome for sports shooters with several cameras)
Auto print (yeah… well ok it's there)
Transfer speeds are given as 10MB/s which I believe, again it feels really snappy.
And remember you're shooting small JPGs so it's almost as fast as RAWs via USB.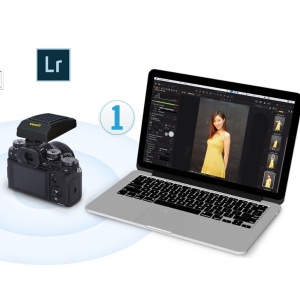 Capture one and Lightroom
And now it gets freaky
What if I told you that with this device you can just connect your camera to Capture One/Lightroom and those apps THINK you are shooting wired? In other words you see the camera, you can select everything and images come in like normally with USB, pretty cool right?
Yep and it works as advertised, setup is a breeze, just a small software app you run before you start shooting and you're done.
My conclusion
You might expect a hallelujah conclusion after reading this, right?
Well it is, but…. and someone told me once that everything before but is useless, so let's dive in.
First up.
Startup time is pretty long, but that's pretty standard, but I would have loved for that to be a bit faster, connecting the camera works in 60-70% of the cases, don't worry, if it doesn't work just unplug ONLY the camera and connect it again, it never happened to me that it failed a second time, not once (and I used it a lot)
Second up.
And this is the big one.
This thing is HUGE, and I mean…. I don't have a clue where to put it. It can't be on the hot shoe because I need my trigger there, I don't want a cage around my camera (I think) because I normally don't want it on and it feels weird in my hands (I shoot with a grip) When I look at the case air you can just let it dangle next to the camera via a small cord and it's fine. The CamFi pro…. never, it's really big. But that also means build quality is like a tank, it's very durable and it screams PRO device in every single way.
Third up.
Battery life is ok, they claim 6 hours, but my experience is about 4, which is more than enough (plus I got a loan unit so I don't know how they treated the battery, I know I'm super aware of how to treat them so with me the batteries often stay in peak performance) but again 4 hours is more than enough
Fourth up.
Distance.
CamFi claims 50mtrs and I can only confirm that I did a test which was absolutely stunning.
During Photoshop World I walked all the way to the back of the room (those rooms are huge) and remember there are many wifi signals there, and the CamFi didn't miss a beat, maybe it was a milisecond slower but all the images came in just fine and fast enough, WOW, that's awesome.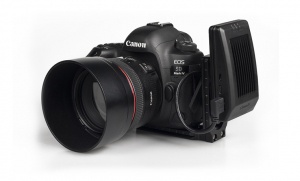 End conclusion
If you need a wireless solution and you are like me shooting Sony, I can highly recommend the CamFi pro.
If you're shooting Canon or Nikon and you want that integration with Capture one or Lightroom go for it.
If you want something smaller that also works just fine get the Tethertools CaseAir, but that's only for the size, in all honesty I'm blown away by the CamFi pro…. if I could find a way to mount it without too much hassle like screwing in a case and working like that I would even recommend it even more, you could use a coldshoe splitter of course but if you're using an ETTL or HSS/HS system that won't work.
I have to send the unit back soon, and I have to be honest I do feel a bit sad about that.
Who knows…maybe I'll buy it when there is no good solution before the end of the year…but you never know. 😀
HIGHLY recommended.
images are not mine
https://frankdoorhof.com/web/wp-content/uploads/2019/09/1554294156_1469740.jpg
750
750
Frank Doorhof
https://frankdoorhof.com/web/wp-content/uploads/2015/03/studioFD_Logo-1FV.png
Frank Doorhof
2019-09-12 08:00:09
2019-09-11 13:15:09
Wireless goodies for Sony shooters