Today a few images from the workshop we did this weekend with Susanne.
In this case it was the Workshop Studio Technique I.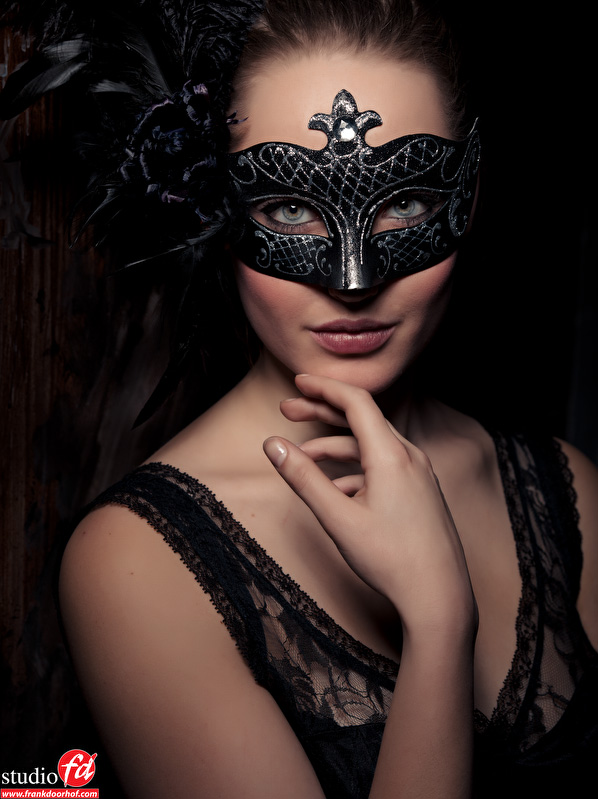 One of the things I always give attention to during the workshops is small things that will make an image more interesting. In this case just the addition of the mask makes the image stand out and tells a story. When the mask would be gone it will still be a nice image, but it will be a nice image of a beautiful girl. By adding an accessory like the mask we transform the image to something that speaks more mystery and adds a certain mood to the image, which in my opinion makes the image stronger.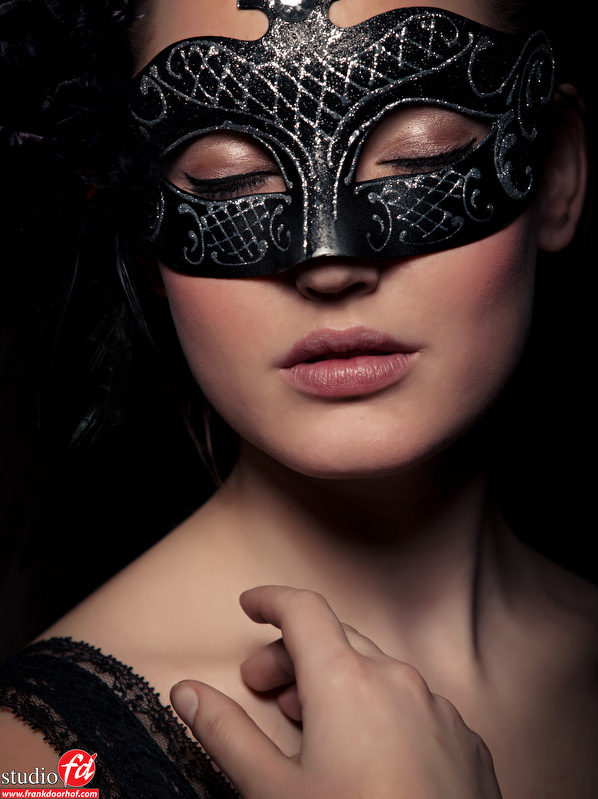 Als experimenting with the eyes closed or open is something I always try to do, sometimes a model looking straight into the camera can work wonders, but sometimes looking away or in this case closed eyes makes the image much stronger.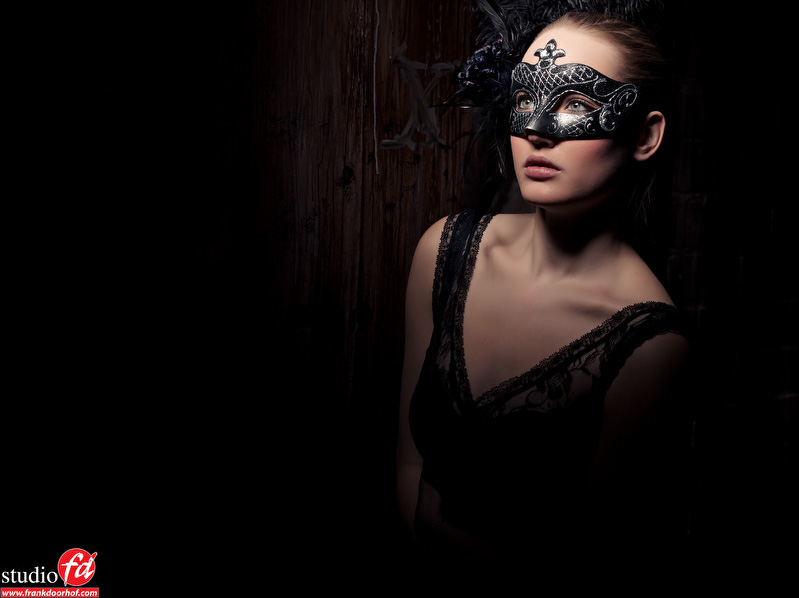 Adding some "darkness" with some details is something I also love to do, by using the Elinchrom maxi light with an added grid it's very nice to be able to point the light very precise to the point where you want it. The nice thing about the grids is that they also deliver a white version that gives you even more options when combined with the black grid. (I love both and for the pricing it's easy to get both of course).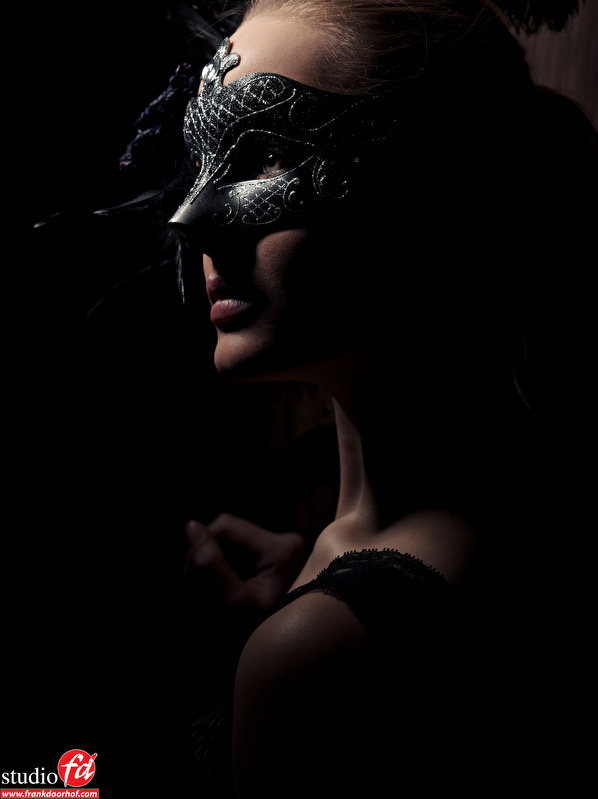 Changing your angle will give you a totally different look to the image (with the exact light setup)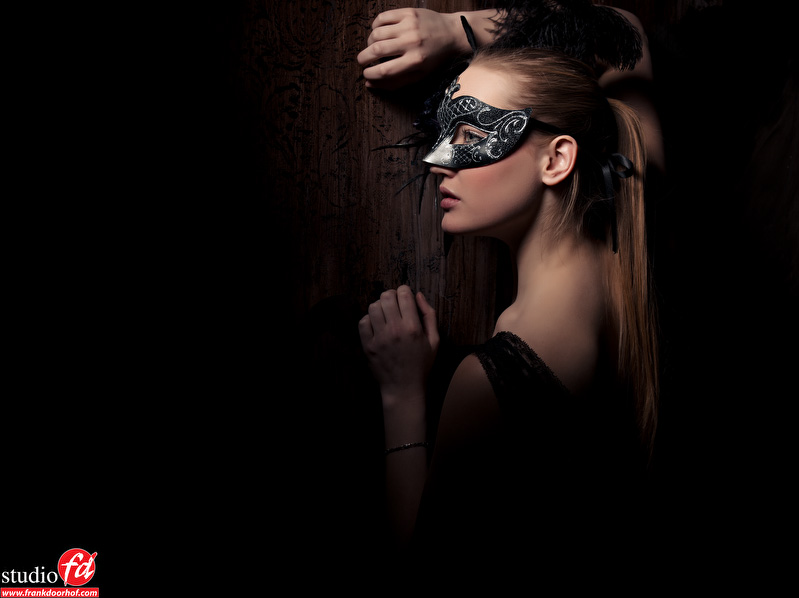 And one more 🙂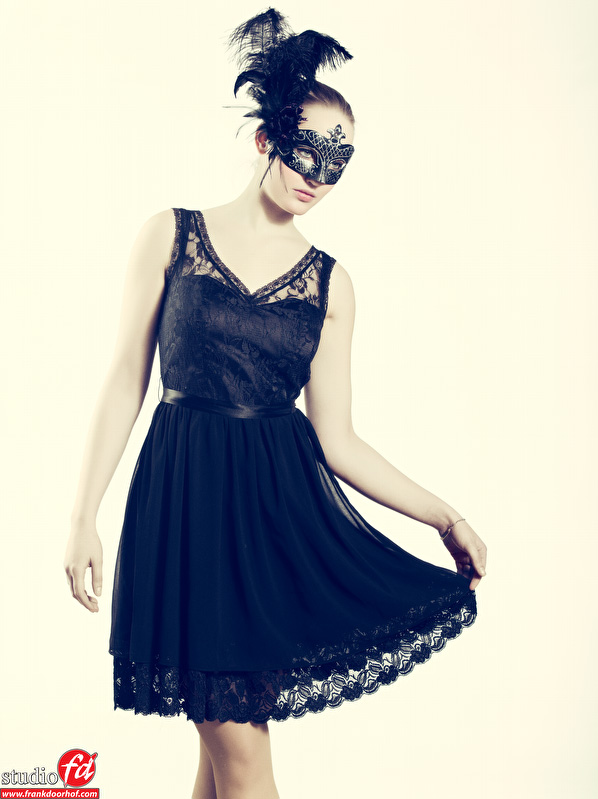 Here I switched to a white background.
For lighting this I love to use the Elinchrom wide reflectors, they are very cheap but they rock for lighting the white background, they have a great spread of the light and good output so you can use it wonderfully for this kind of setups.  As main light I used the 1.50 Elinchrom indirect octa for this.
A mix of Alien skin exposure (use code FDH1102 for a cool 10% discount.) and NIK colorefex4.0 was used for the look and the corners.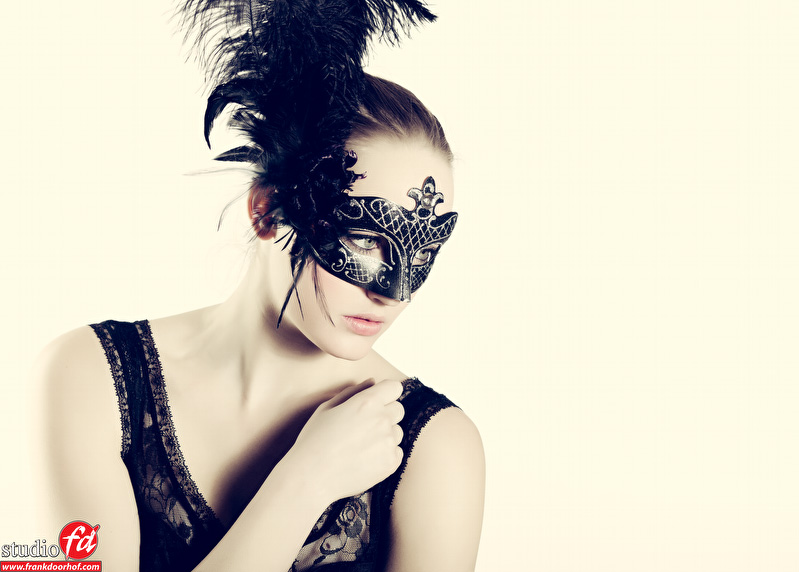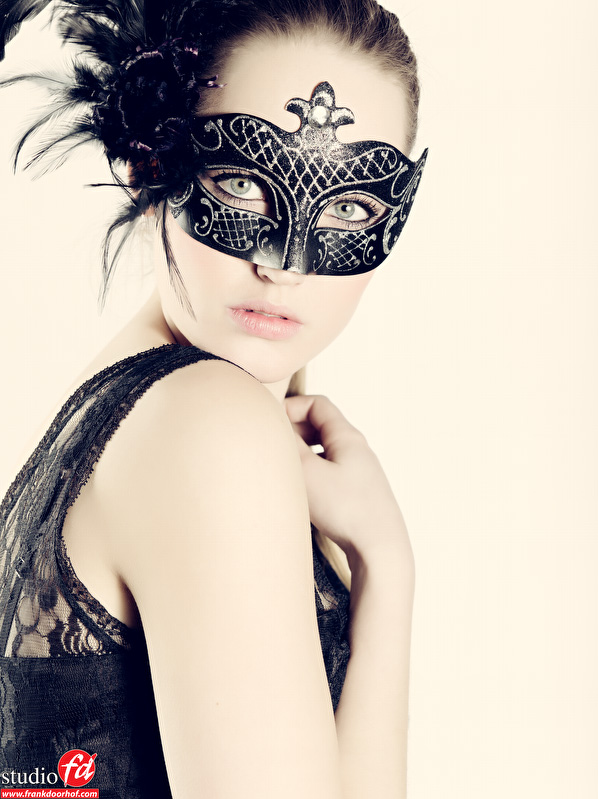 And finally a slightly different look for this one.
Always remember that if something works and you're getting great images, also try a different pose after the session, it will surprise you that maybe the other pose is even better….
If you like what we do here, and want to support the blog please buy from our affiliate companies by following the links or the links below.



Want to be inspired by the best, make sure to get a subscription to Kelbytraining via this link?
Even the pros get their inspiration from them 🙂
https://frankdoorhof.com/web/wp-content/uploads/2015/03/studioFD_Logo-1FV.png
0
0
Frank Doorhof
https://frankdoorhof.com/web/wp-content/uploads/2015/03/studioFD_Logo-1FV.png
Frank Doorhof
2012-02-16 07:00:27
2012-02-13 12:32:30
New images Susanne