I love to shoot tethered, or in other words connected to a computer or laptop.
Even on location I try to shoot 100% tethered, unless it's really not possible.
I hear you asking why ?
Well that's very easy to explain :
Direct feedback
You see what's coming in, not on the display of the camera, but on real big screen where you can zoom in to see the focus, and where you can judge the lighting in a perfect way. So when you see the images you will know that you nailed or failed the shot. This not only brings down the time you will spend on a shoot but also gives you the reassurance that you got the shot.
Image loss
When shooting tethered I will use a Mac Book Pro 17″ Matt screen but also an extra firewire 800 drive. This way I have a backup drive and the images on my Mac. Of course you can still loose images, but the risk is highly reduced.
Client, model feedback
With todays technique you can not only show the images on the laptop but also on as many connected iPhones or iPads as you can carry with you. This is an awesome feature that will be welcomed by the team you work with, if you have an internet connection on site you can even do it worldwide.
And there is much more, but there are also problems.
For example ?
Where to leave the laptop ?
If you step on a cable and the cable gets disconnected you will loose the images, but also probably destroy your USB/Firewire port. Over time I had some "ingenious" solutions which all worked ok but were sometimes literally duck-taped together.
Enter Tethertools
At first I bought some of the tethertools jerkstoppers which I began to love and used on a daily basis, my students also loved this and before we knew it we were reselling them to the students. But there is also the awesome aero tables for the laptops and the attachment for the extra harddrives, that one also made my heart go "boom". The stuff is really thought out and works like a charm, for example, which company can deliver a (working) 10 mtr USB cable with active repeater ? Tethertools has one.
During a few months more and more people got enthusiastic and we decided to take everything one step further.
And with a lot of pride I can announce that my wifes company ITC has signed the contract to become the distributor for the Benelux, this is truly a product I LOVE and support for the full 100% and I'm excited to be able to offer this also to the European market. At the moment ITC has stock and is hard at work to build a new website for the EU that can be found at http://www.tethertools.eu so go check it out.
If you shoot tethered (and who doesn't :D) you really can live without the jerkstoppers and the cables. And if you don't want your laptop on the floor make sure to check out the aerotables, you will love it.
Jerkstoppers
One part is connected to the camera, and one part to the computer.
Makes sure that the cables is not removed from the camera/computer during a shoot, preventing data loss, but more importantly major damage to your ports on both the computer and camera, you really can't afford to not use the jerkstoppers.

Aerotables
Very lightweight and fits most tripods and studio stands.
Assembled in a few seconds and holds the laptop from the ground, includes a carrying case for the table. Other solutions are often heavy, but the aero table is lightweight enough to take it with you when traveling. The tables are in different sizes, including tables with extra space for a mouse.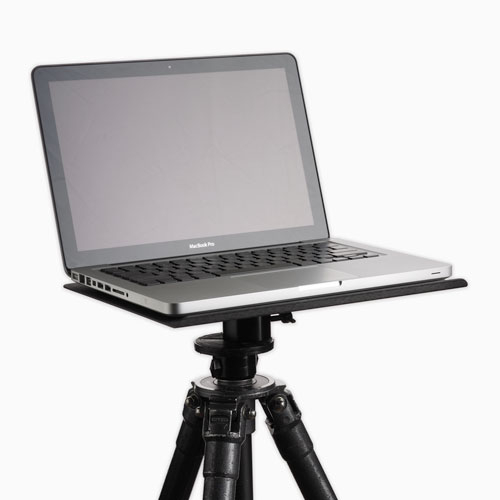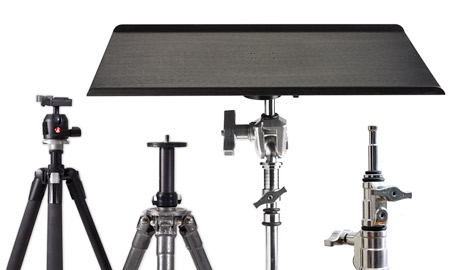 Securestrap
If you're like me, scared that the laptop falls of the table and want to make 100% sure it's secure, the securestrap is for you.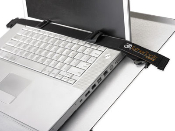 Drivebays
Always backup, but on location this is often forgotten.
With the drivebays that fit the aerotables there is no excuse anymore. You can get them for 1 or 2 drives.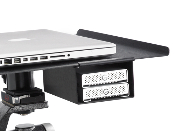 Cables
Almost every cable you need, from 10mtr USB with active repeater, Firewire 800, Firewire 400/800, mini HDMI-HDMI and much more, Tethertools delivers a great selection of cables for almost every need. And the quality of course is based on the best quality to prevent data loss and solid connections.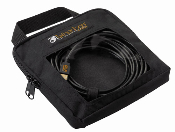 Need something bigger ?
Want to take the big monitors, or even an iMac on location ?
Also for this there is a solution.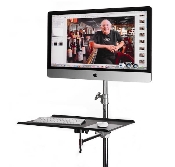 As you can read I'm very psyched about the Tethertools solutions and without a doubt wholeheartedly advise them to everyone that is shooting tethered in the studio or on location, and we're proud that together with ITC we can be part of the European/Benelux distribution. Check it out and order your Tethertools, you will love them, but also your camera will love them, and in the end they will save you loads of money in repairs.
Tethertools can be ordered via https://frankdoorhof.com/shop2
https://frankdoorhof.com/web/wp-content/uploads/2015/03/studioFD_Logo-1FV.png
0
0
Frank Doorhof
https://frankdoorhof.com/web/wp-content/uploads/2015/03/studioFD_Logo-1FV.png
Frank Doorhof
2011-06-26 18:10:14
2011-06-26 18:04:49
Tethertools