Today a blog post in reply to 2 questions that were asked me on twitter and on the blog.
You can always ask questions and if there is something I think that would be interesting to blog about I will write a small article on the topic, so today I will blog about :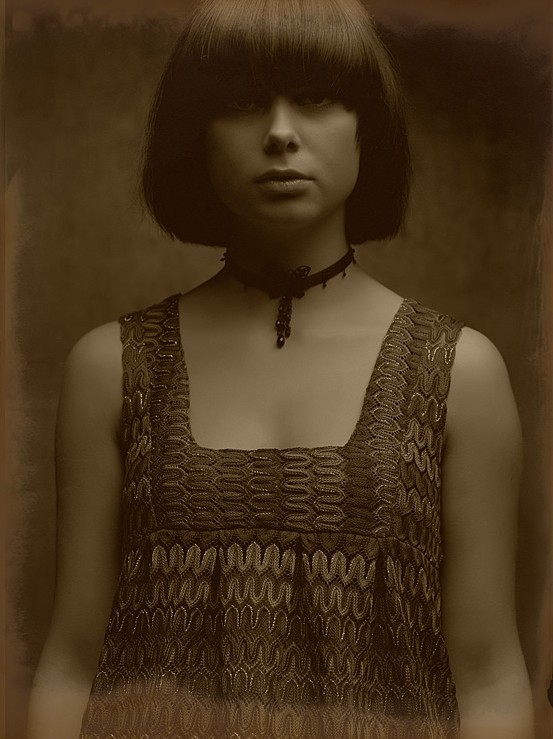 Printing
A question that was asked on twitter (and the blog) was about printing and presenting your work to customers.
Let's start that I'm a huge supporter of printing yourself.
When I print myself I have 100% control about the end result and I know 100% sure that what I deliver to my customer is as perfect as I can get it. Because we hardly deliver anything bigger than A2 prints I choose the Epson 3200 which I still use. Our studio is also part of the Epson Gemini project which means we also have a Gemini system based on the Epson 4800. I choose the Epson line of printers because they use a print technique that is not using heat, this means that when you use the same original inkts and papers you will have a very stable output over time. I'm also a big advocate for calibrating but with Epson I have to add that their own profiles are very good, our Gemini is fully calibrated and the 3800 uses the original profiles and to be honest colorwise there is hardly any difference (I do like the output of the 3800 a little bit, but that's not strange because it's a newer printer).
One big tip for Epson !
You probably have read about this on the net, or experienced the problem yourself, all standard prints from Photoshop on the Epson printers are coming out too dark. To be honest I really don't know why this happens with the standard settings, but it's solved very easily. So if you experience this problem do the following. Go into the paper settings in the Epson driver/control panel and set the the color density to -15 for PLP (premium luster) en -20 for Gloss. Save these two settings and you should have picture perfect prints.
What to buy ?
My personal advise when someone asks me what to buy is what I use myself, because the 3800 is not for sale anymore I will of course advise the Epson 3880 one could say that the price is rather high compared to the smaller printers, but watch out. With the 3880 you will get a lot more ink with the printer and the cartridges are much bigger. In essence when you use the printer and change the ink 2 times the 3880 probably is already cheaper than the smaller printers. And with a good printer you also need paper and personally I love the Epson Luster papers I will also use gloss sometimes but the Luster is without a doubt my first choice.
Presenting
Now after the print information one could think that I print my own portfolio, but no.
To be honest I don't have a printed portfolio anymore.
As you probably know I shoot a lot and I also try to squeeze in sessions for my own portfolio at least three times a month at the moment, this means that my selection for my portfolio is getting huge, and because I hate to repeat myself too much it's very hard to choose my favorite shots (see my portfolio online and you know my problem).
But how do I present my work I hear you thinking.
Once a year there is a trade show in the Netherlands called "Professional imaging", during this trade show I'm always demoing for Elinchrom (fotoflits) and just before that trade show I will select the best images from the last year and send this to an online service which makes a stunning quality book to show my work to people. Their books are so good that people are asking to buy them (or could it be the images inside 😀 ?).
All other presentations I do via my iPad which I absolutely love for this purposes, first I thought I was the only one noticing it but I hear it everywhere so it must be true, all images on the iPad take on a "magical" quality, they just look stunning. And to be honest I sometimes miss the feeling of a print coming out of the printer, but I also have to be honest presenting on the iPad is just perfect.
Conclusion
I still love to see a good print, there is nothing more magical than seeing your image printed on a large format printer, but reality also forces me to admit that I hardly print (unless it's for a customer), presenting in 2010-2011 on the iPad is just too much fun and it shows the images in a quality that is unsurpassed, prints are great when viewed under good light, but inside it's often not as perfect as your work is and the iPad simply shines in that area. The printed portfolio is still great but I think presenting a nice booklet is even better, print quality is often less impressive than I can do myself with the Epson but the whole presentation counts and a booklet is simply looking better for me personally.
This of course is my personal opinion and I'm open for any input you guys have, so feel free to join the discussion…..
If you like what we do here, and want to support the blog please buy from our affiliate companies by following the links or the links below.



https://frankdoorhof.com/web/wp-content/uploads/2015/03/studioFD_Logo-1FV.png
0
0
Frank Doorhof
https://frankdoorhof.com/web/wp-content/uploads/2015/03/studioFD_Logo-1FV.png
Frank Doorhof
2011-05-13 09:00:29
2011-05-13 22:24:24
Printing & presenting