Shooting tethered is without a doubt something I always try to do, when in the studio or on location. So here some tips for making that experience easier.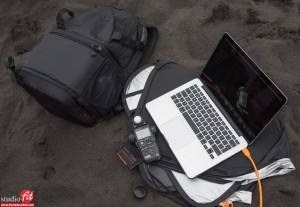 1. the right laptop
make sure you choose a laptop that is durable and make sure you use a protective case. My laptop is often used in locations where it's easy to scratch and I always use cases on the top and bottom, these cases retail for 25-50 euros and really make sure the laptop stays brand new. A good brand is for example Specks.
As my laptop I'm now back at the MacBookPro 15″, the 13″ was great but for me a bit too slow when working with loads of larger files, also the extra screen size is very nice.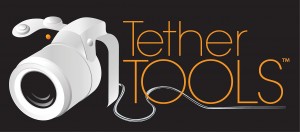 2. Tethertools
Tethertools has a huge selection of kit that is awesome for tethering, there are other solutions but often they are not interchangeable, with Tethertools you know everything fits together and it's light to travel with. Make sure that you ALWAYS use a Jerkstopper when shooting tethered, and the Orange cables simply rock because they are very visible and that means a lot less people step on them. Look for Tethertools on our webstore or www.tethertools.eu or www.tethertools.com
3. AppleTV
in the studio we use an AppleTV connected to a large screen TV to show the images to our clients and models, the big advantage of the AppleTV is that it functions seamlessly under Mac and you can actually mirror one screen in the screens resolution, which will not work when you use the HDMI output.
Thanks to the AppleTV we can also simply move the monitor setup around the studio and only change power outlet.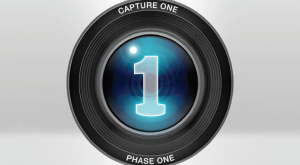 4. Capture One
Loads of people ask me "which software to use" and in my opinion there is only one solution that works flawless and FAST and that's Capture One.
It's also an awesome raw developer and has some great extra features like:
Focus overlay : everything that is green is in focus
Overlay : overlay a cover and see the end result
Tinting presets : love a certain look? create it in RAW and use it
New shots with xxx : every shot that comes in has the look you want
Layers : if you need some editing fast use the layers in C1.
Seamless intergration with Ps : now there is a roundtrip to Ps
Many cameras supported : Sony, Canon, Nikon, MF etc. etc. loads of cameras are supported
And much much more.
But most of all, when you loose connection you simply reconnect and capture One will continue, and of course the loupe function is almost instant where Lightroom often takes a long time to zoom in.
5. Capture Pilot
Part of Capture One is capture pilot.
Run the app on your mobile device and you can see the images coming in on your device (or anywhere in the world if you grant the client access). We sometimes use this with workshops on location so people don't have to look at my laptop screen.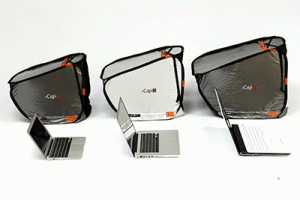 6. iCap
A nice new device I found which folds up very small and when extended turns into a "house" for your laptop where it's shielded from water and sunlight, very cool and very affordable. You can find the iCap here.
7. Common sense
Don't we need this for everything….
Always realize that you are connected to your laptop/computer, so don't walk 10mtrs if you have 7mtrs of cables, don't run cables over a busy road, and always clean your contacts when you shot outside. When you're shooting on a beach make sure there are no open holes on your laptop, use some gaffers tape to tape them shut, sand will creep into everything and is often very hard to get out.
Tethering is an awesome way to show your images to your clients and it works flawlessly in most workflows, some people will find the whole setup too much work and shoot on the card, but I'm 100% serious when I tell you that in the end you are probably faster when shooting tethered for the simple reason you immediately know when you "nailed" the shot and you can check very easily for focus etc.
For a nice discount on Capture One use the code "AMBDOORHOF" and get 10% off.
Capture One can be found at : www.phaseone.com
https://frankdoorhof.com/web/wp-content/uploads/2015/03/studioFD_Logo-1FV.png
0
0
Frank Doorhof
https://frankdoorhof.com/web/wp-content/uploads/2015/03/studioFD_Logo-1FV.png
Frank Doorhof
2015-03-18 08:00:05
2015-03-18 21:11:18
Tethering