2 black and whites and some tips
During studio sessions it's always difficult to find something new in let's say a portrait.
Now let's be honest… we all know the mom and pop images, just a standard portrait that you see almost every where on the wall, why? well simply put it's the shot of a child/family member you know.
But why not just go a little bit further.
I hear you say… "well because I'm not working with a model"
Well I hear you, working with a model has it's benefits of course, but the following two shots could have also been shot with a client that is not a model, actually even the light setups are very simple.
In the first shot I use a small beauty dish with grid as my main light and added the strong black and white effect in PS with Silverfx 2.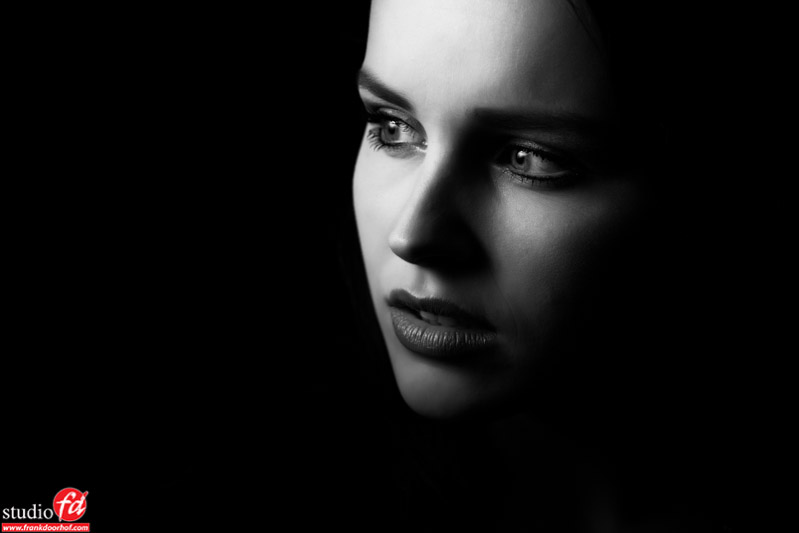 As you can see it's a powerful portrait which will draw the viewer into her eyes.
The trick is to let the model slightly tilt her head and look away, but do get the catchlights in her eyes.
Because most of the frame is black don't feel the "need" to crop, that added space actually adds to the image. I guarantee you that a shot like this is a certain seller for your clients, they will ask for standard but often love the more "different" shots.
The second one uses also a very simple light setup.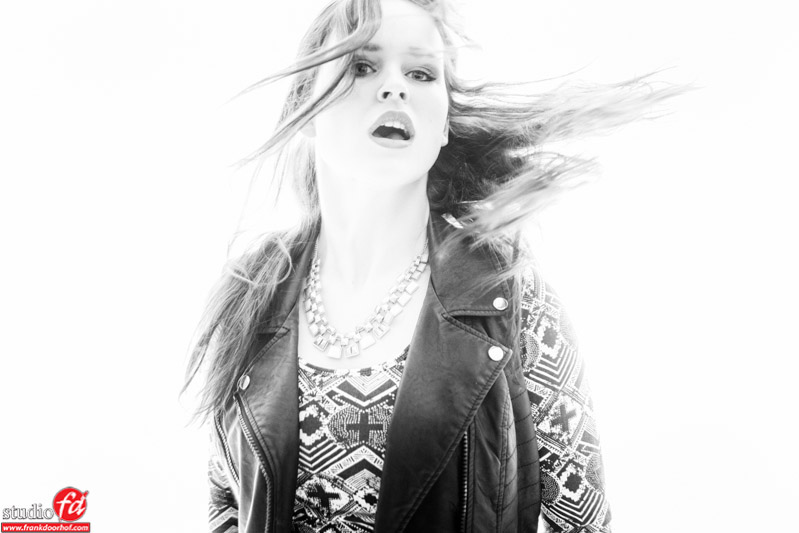 I used a white seamless background and two strobes added to the background.
NO strobe was used on the front, I metered this shot however aiming towards the front, meaning my "main light" is actually the reflection in the studio. By using this technique you will blow out a lot of the sides of the model and the light will wrap around your subject creating a very nice glow. The main trick here is to loosen your model up, let her look behind her and sweep her head when you count down (and you don't miss the shot now), a little bit of a different expression can be an added plus, let your model scream, hold open her mount or whatever you think will look different. Your model will love doing it and the images often also sell very well, plus (as added bonus) every shot will be different so more to choose from for the client (more selling options for you).
BW conversion was again done with SilverFX2.
https://frankdoorhof.com/web/wp-content/uploads/2015/03/studioFD_Logo-1FV.png
0
0
Frank Doorhof
https://frankdoorhof.com/web/wp-content/uploads/2015/03/studioFD_Logo-1FV.png
Frank Doorhof
2014-02-21 05:00:49
2014-02-18 16:39:28
2 black and whites and some tips