Last week I taught an intense 4 days workshop in Austria, actually it were 3 full days from 10:00-18:00 and one seminar on Lightroom and Photoshop, but still that's 4 days of course. For me it's been a while since I was in Austria, I remember my parents and grandparents always going there on holidays and I still had very vague memories on those trips (all positive).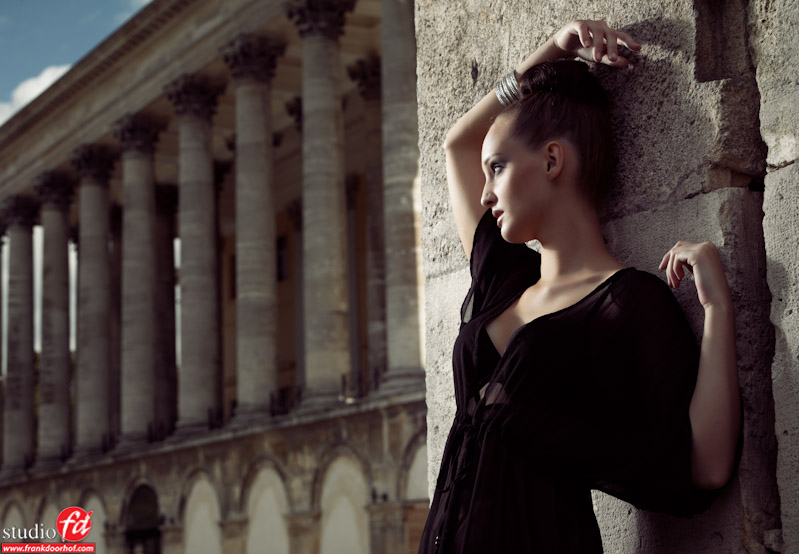 Without any doubt it's a beautiful country and I loved Vienna, you have seen my street photography images from Vienna in the previous blogposts. But starting today I will show you in 3 posts the workshops images. I've decided to do it by day because otherwise it's probably a bit much for one post. So today the images from day 1.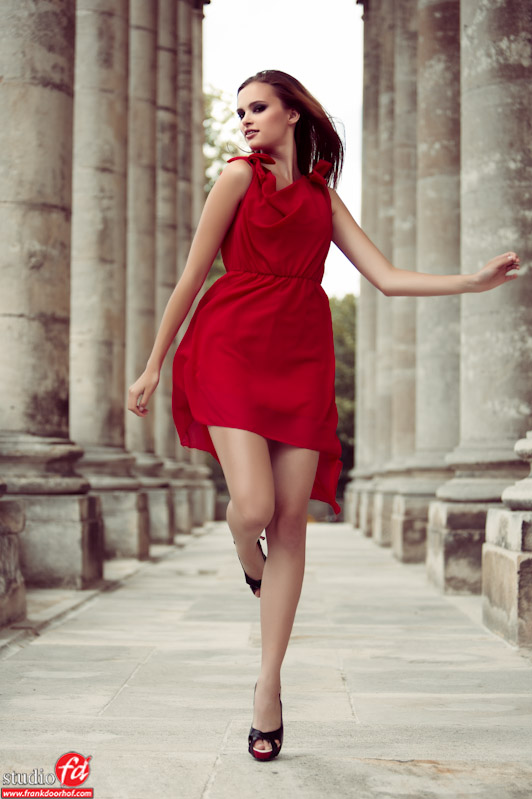 Teaching for 3 days in a row always gives you some creative possibilities that you normally don't have. The workshops were mostly followed by the same group so I could just continue on day 2 where I left on day 1 which gave me a lot of new options.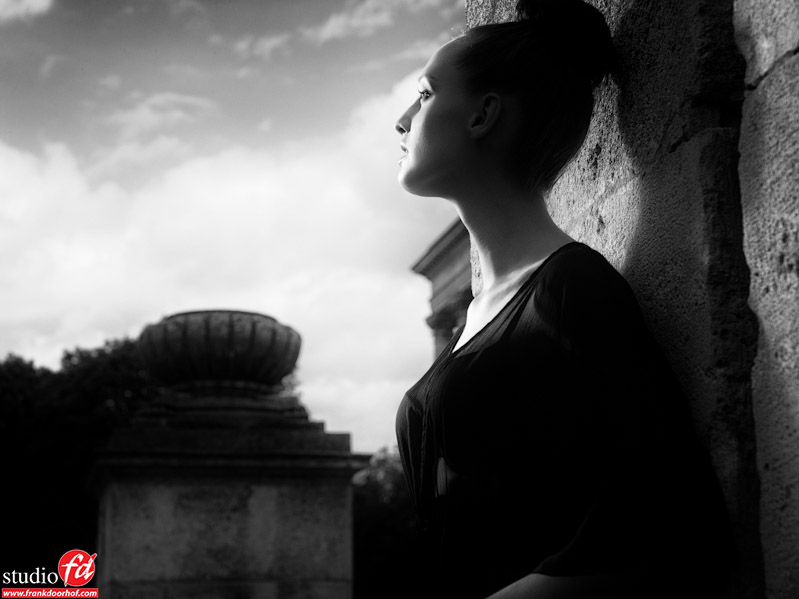 The locations were absolutely stunning, for day 1 and 2 we were allowed to use the Palace, a great location both inside and outside, the first images you see in this blog post were all shot in the same area at the backside of the palace. Between the pilars I used just natural light and for the images with the palace in the background the Elinchrom Ranger with the 70CM deep octa.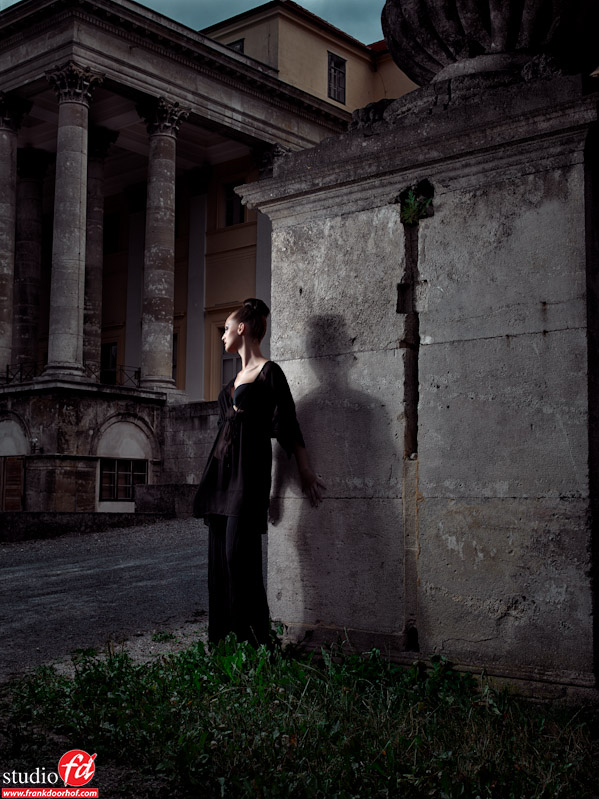 The 70cm Deep Octa rocks for outside shots, you can easily take it with you (it folds up very quick) and it's a breeze to set up. The light quality is awesome for full bodies without loosing the contrast and giving too much light spill. I highly recommend this modifier.
After the outside set we moved inside to a corridor to play a bit with the addition of a male model.
For the next shots you will see different blue tonings, I'm still in doubt which toning I like most so I just uploaded them all in different tonings.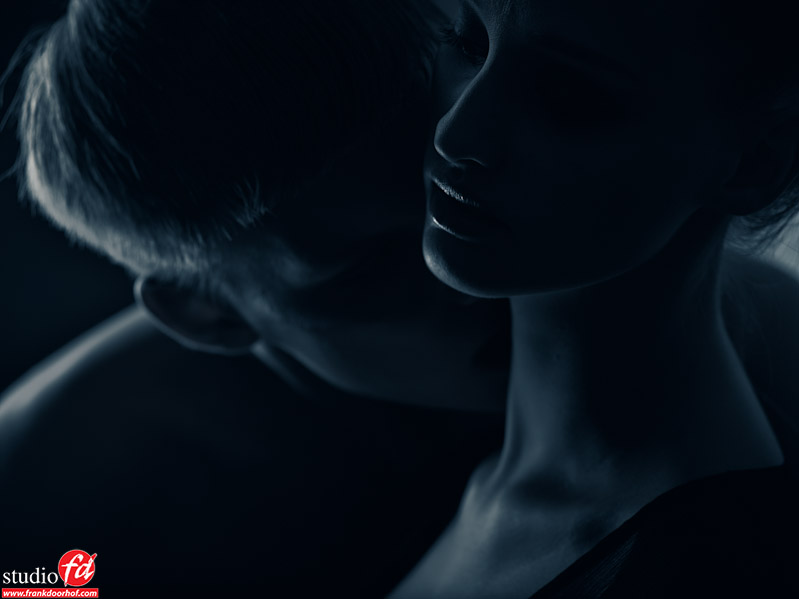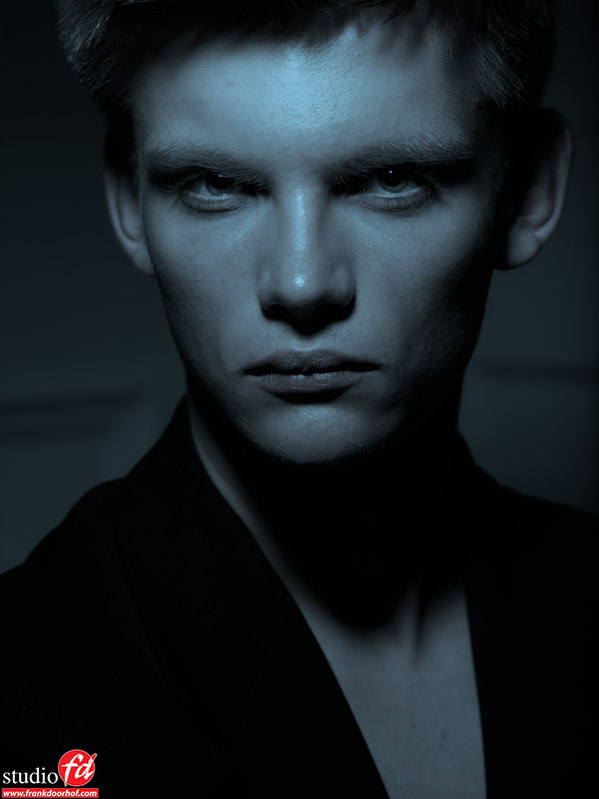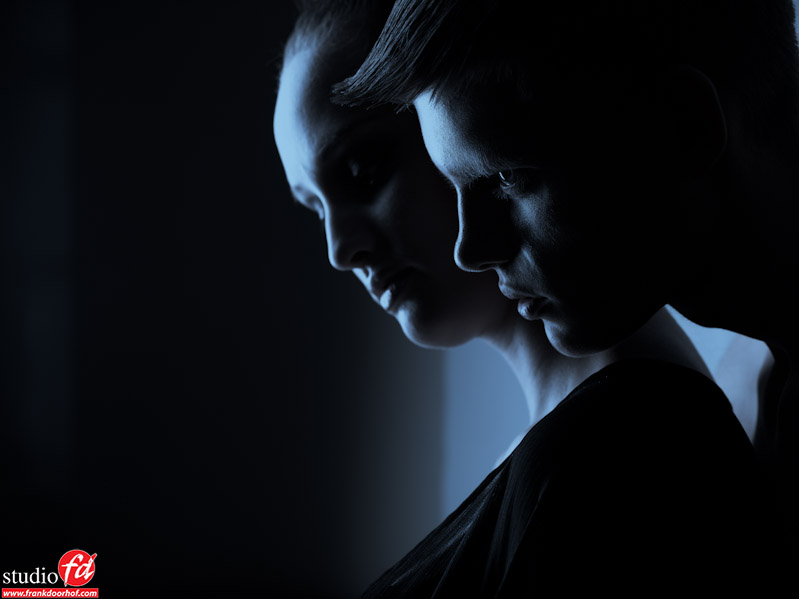 the next shot is our female model alone.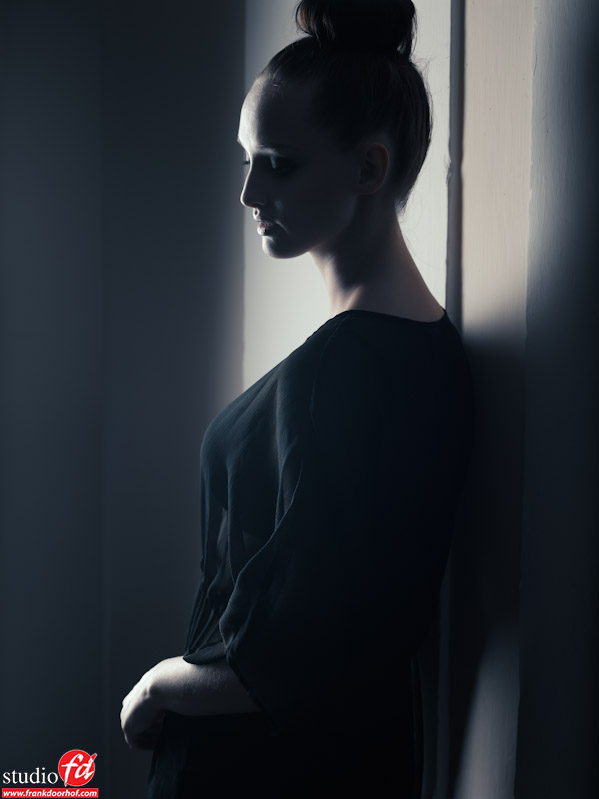 Light for these setups, a simple striplight.
For the final set we moved to the chapel, a wonderful location to shoot but with it's challenges lighting wise.
It's the perfect location to explain "dragging the shutter" techniques.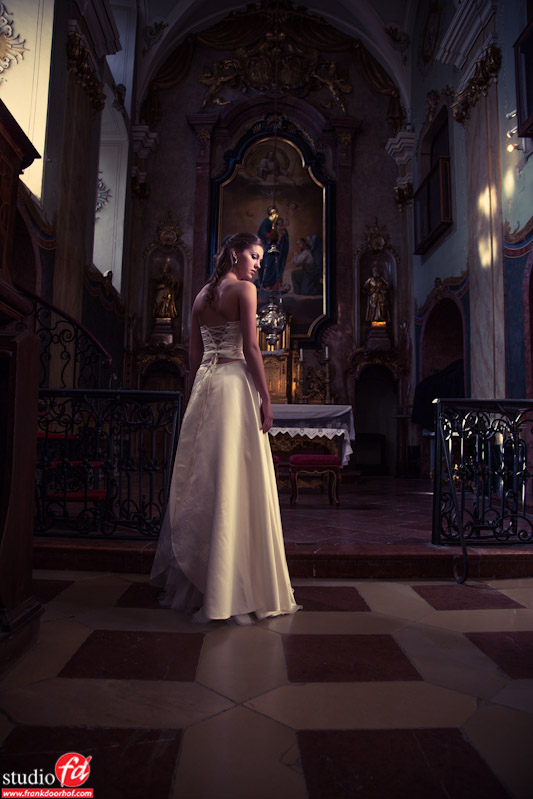 If you like what we do here, and want to support the blog please buy from our affiliate companies by following the links or the links below.



Want to be inspired by the best, make sure to get a subscription to Kelbytraining via this link?
Even the pros get their inspiration from them 🙂
https://frankdoorhof.com/web/wp-content/uploads/2015/03/studioFD_Logo-1FV.png
0
0
Frank Doorhof
https://frankdoorhof.com/web/wp-content/uploads/2015/03/studioFD_Logo-1FV.png
Frank Doorhof
2012-07-24 07:00:24
2012-07-23 16:55:39
Workshops Austria Day 1