Workshop with motion and Marie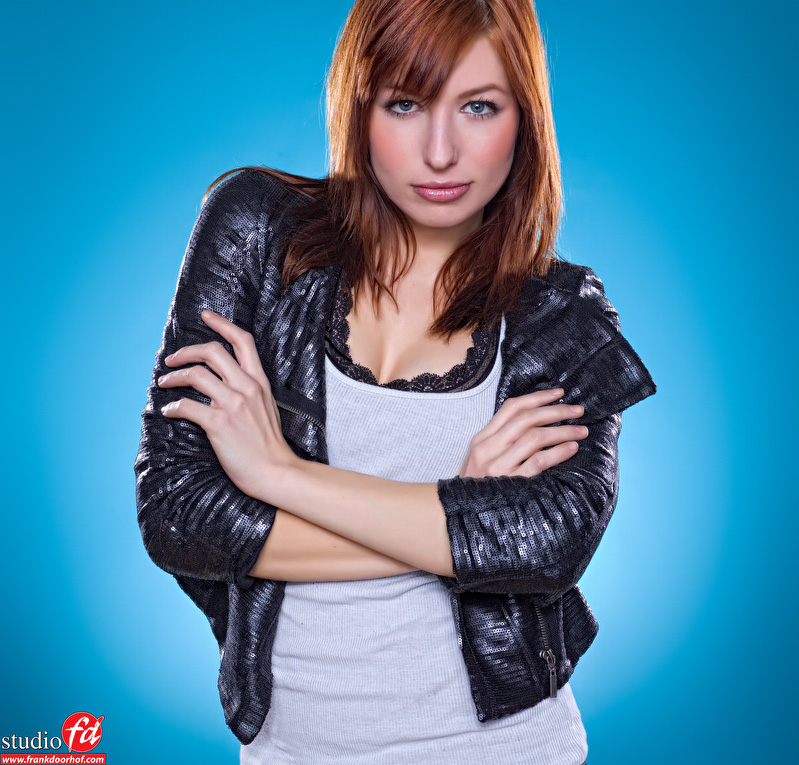 Last Friday it was time for another Advanced workshop.
In the advanced workshops a lot of attention is given to the start of posing, in the workshops I and II there is a lot of attention for technique and the theory behind "getting the shot", in the advanced series (including glamour) there is much more attention for nailing that shot by working together with the model for movement and expression.
Originally Stephanie was planned as the model but late thursday night I got a call that she was too sick to be there, so there were some panic moments as you can imagine, how to replace a model last minute…. well this is why it's important to have a good network (and even than I have to admit I was terrified I would not find a good replacement). One of my first choices was Marie and lucky for me (and the group) she changed her schedule and was ready to rock….. And she did.
First setup
The image above was chosen for the first setup.
In this exercise I try to show the students how important the use of a good light meter is, by measuring the lights you can setup a shot like this very quickly, without a light meter you are trying like crazy but it never really works perfectly. Of course I start out without light meter to show how difficult it can be 😀
Also in this setup it's important to pose the model correctly because of the strobe standing behind her aimed at the background.
The lights used for this one are :
1.90 mtr Elinchrom octa as main (behind me)
Elinchrom wide adaptors as accents
standard reflector with grid on the background.
By adding everything together you can create a really nice high contrast looking image.
*
*
Adding some movement
Standard part of the advanced workshop is adding motion to the models.
By mastering the movement and of course understanding how it works, you can create images that are "different" from the standard static images and often gives you an edge over the competition. For freezing action you should really get good strobes, with especially the cheapers strobes the flashduration is too slow, in our studio we use the RX and BXri strobes for freezing action, if we really want to freeze the action I use the Ranger and Quadra which with A heads and 2 heads connected are incredibly fast.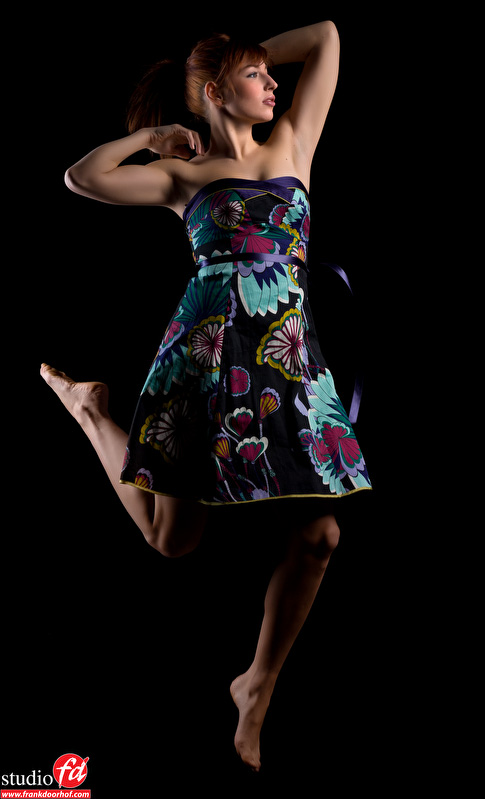 Stairway to heaven
Well ok actually it's just the staircase in our studio.
This is a funny story, we just wanted to add a solid staircase to our upper floor and it took me some time before I finally took the step to put this into the studio, but I should have done it much earlier because as it worked out it's one fine addition to pose models on or near, and for some people it's their favorite part to shoot during the workshops. So also this workshop we decided to add a small piece with the stairs.
Main light used here was the Chimera strip light with Lighttools grid.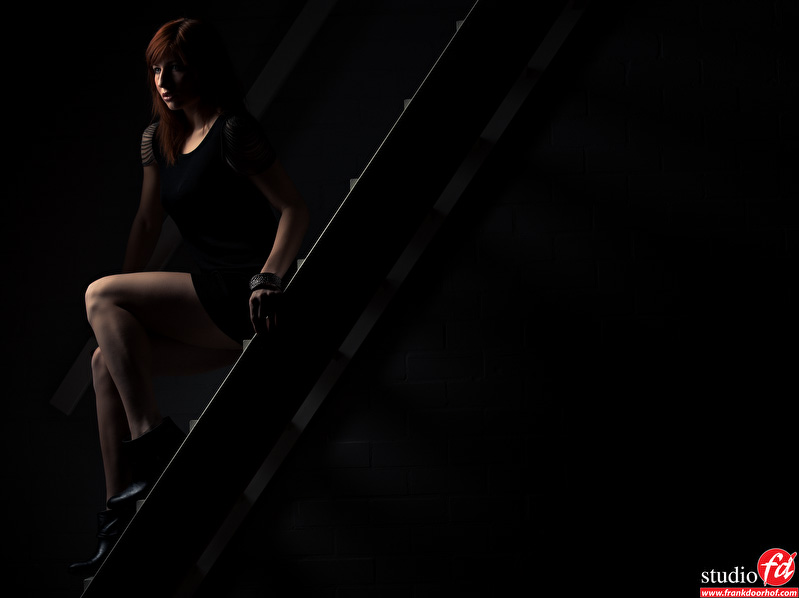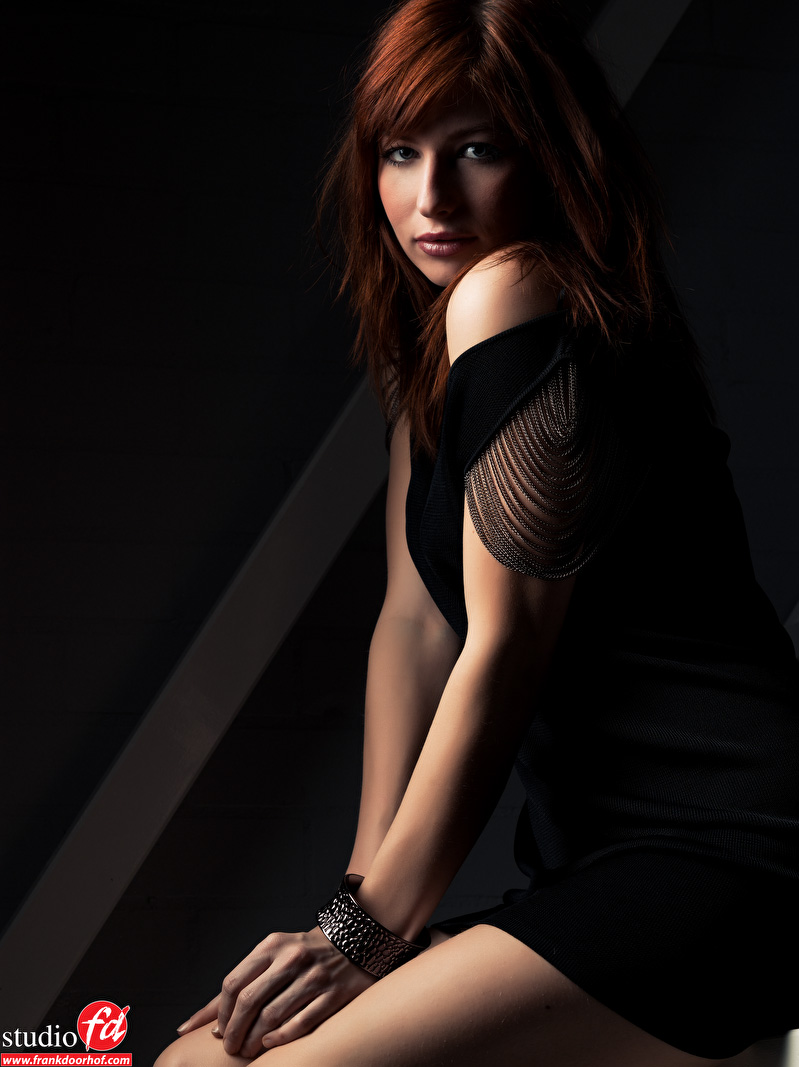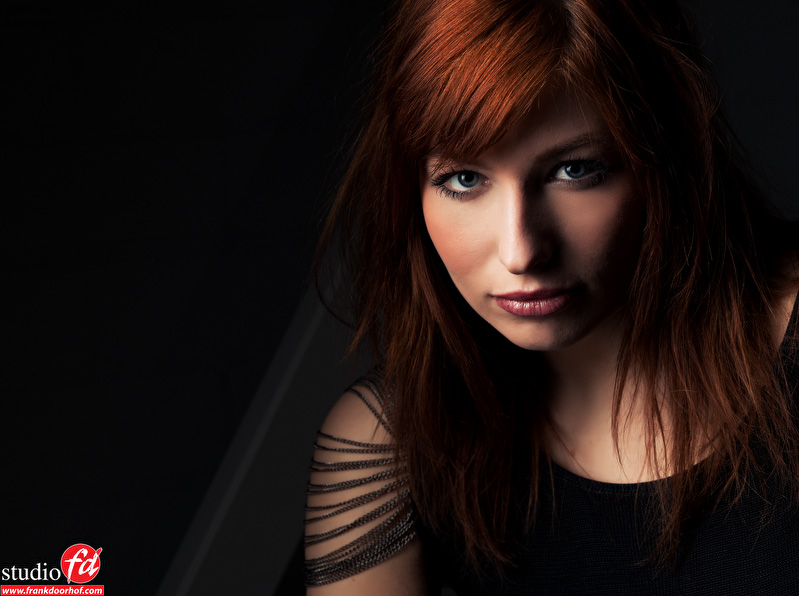 Feel free to comment and share.
https://frankdoorhof.com/web/wp-content/uploads/2015/03/studioFD_Logo-1FV.png
0
0
Frank Doorhof
https://frankdoorhof.com/web/wp-content/uploads/2015/03/studioFD_Logo-1FV.png
Frank Doorhof
2011-02-28 13:26:33
2011-03-05 13:00:29
Workshop with motion and Marie