Results from the Landschaftspark workshop with Nadine
This weekend it was time for an awesome workshop.
The location: Landschaftspark Germany (Duisburg Nord). For Photo + Aventure festival 
An awesome location where I taught a workshop a few years ago. The plan was to come back the year after but Corona had other ideas. So after a few years… this weekend it was finally time to visit this amazing location again.
For a location like this we of course want some fabulous styling and a great model, so we brought Nadine with us 😀
With Nadine, we always know we get some kick-a$$ styling and great poses.
Gear is also essential when working on location. In Landschafstpark we can expect some locations that will be very bright but also some very dark areas. Luckily the Hensel Porty system has no problems with any location you throw at it.
The first set in this workshop is shot with our fiberglass Rogue umbrella.
The nice thing about this umbrella is that it's very sturdy due to the fiberglass. And on location, an umbrella is easy to bring and has loads of options for lighting your model. And on the Porty we can even shoot in the bright sunlight without any problem.
The first set we did outside with one of the buildings in the back.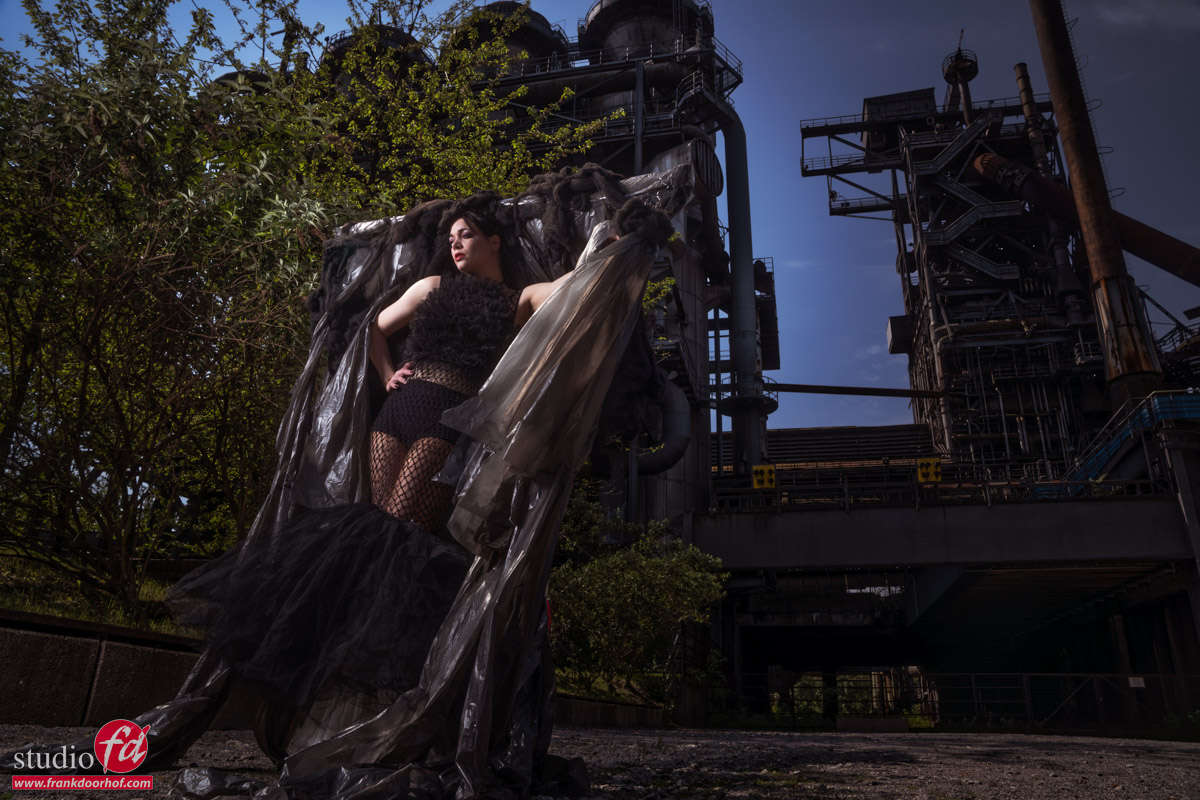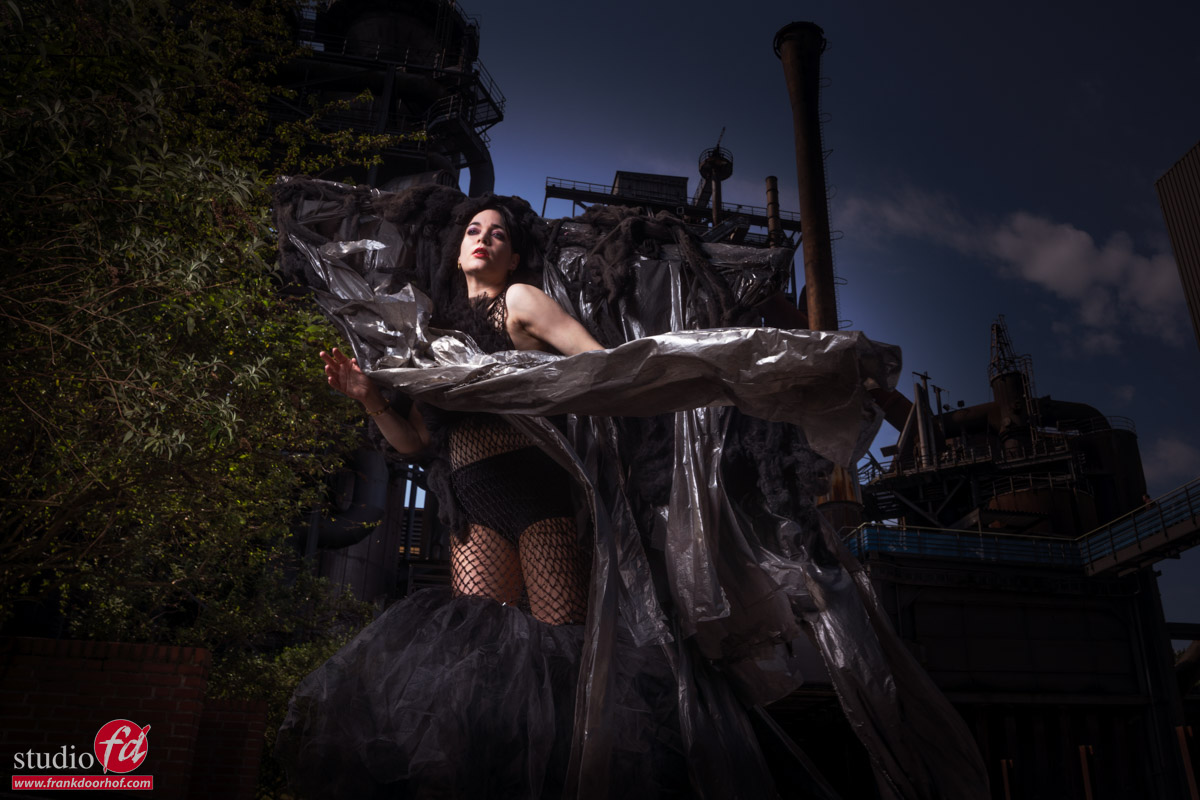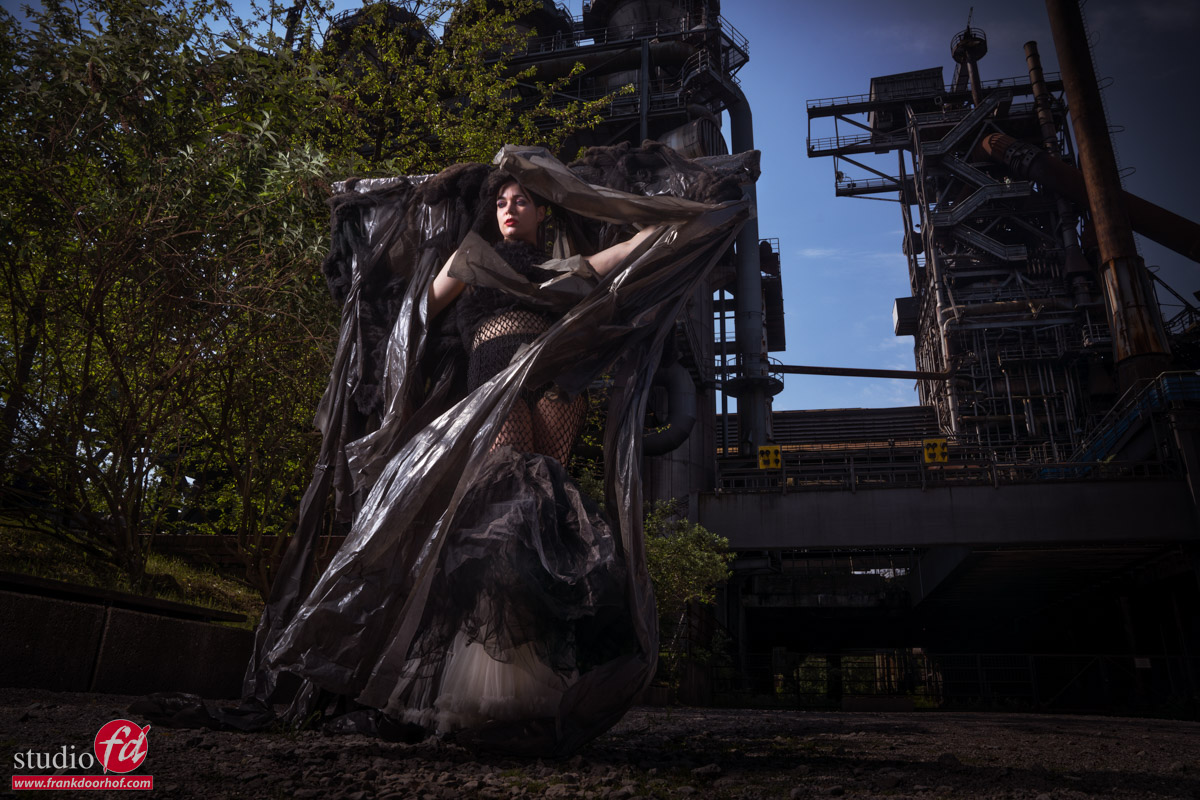 For the next set, we move "inside".
I'm using the 14″ reflector and a slightly smaller reflector to really focus the light on Nadine.
By adding a blue gel I added a touch of color and mood to the set.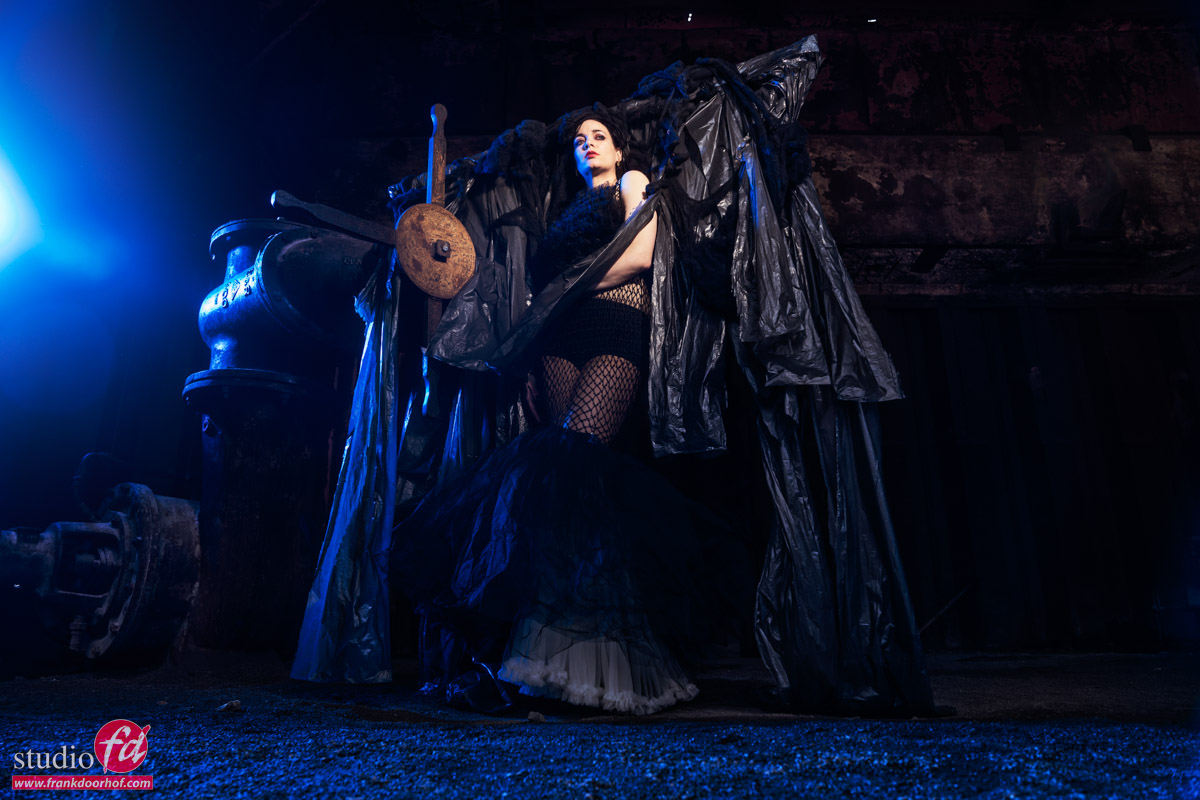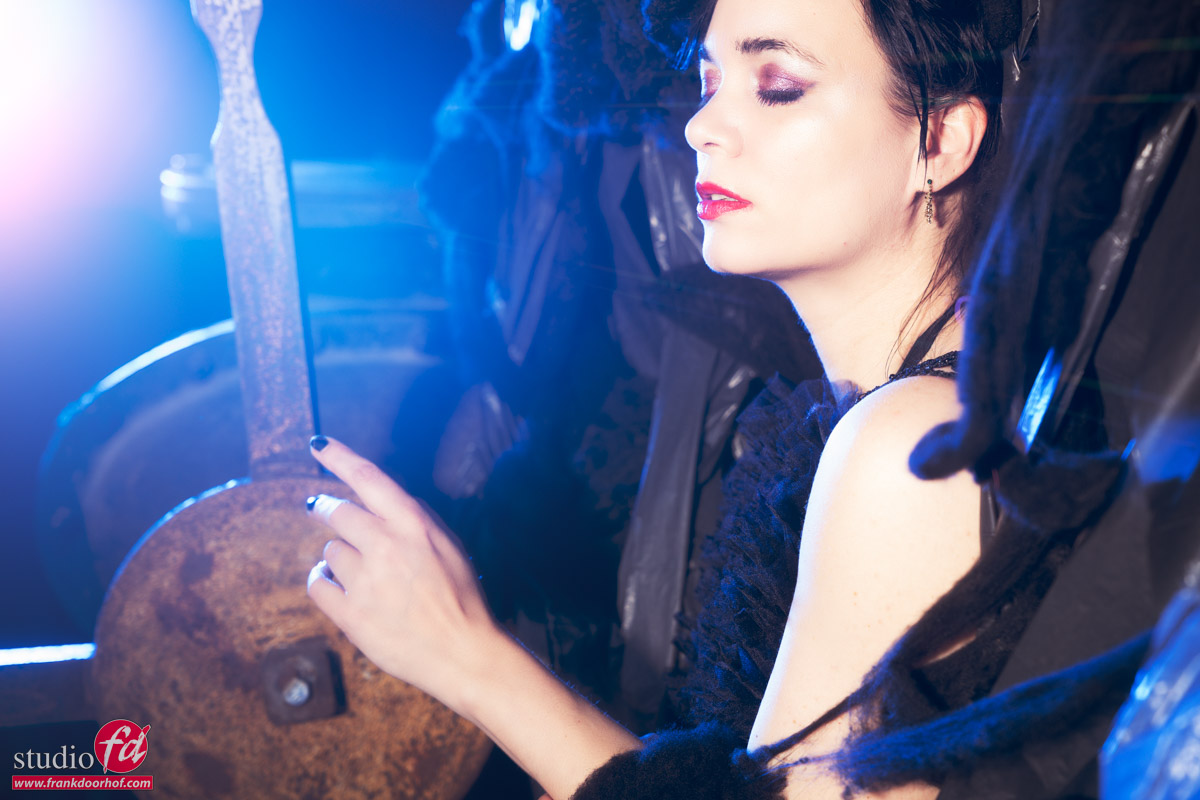 We still had a few minutes left before lunch so I quickly set up another option by using the nice structured wall and one strobe under an extreme angle. By moving around the model you can get some cool results very quickly.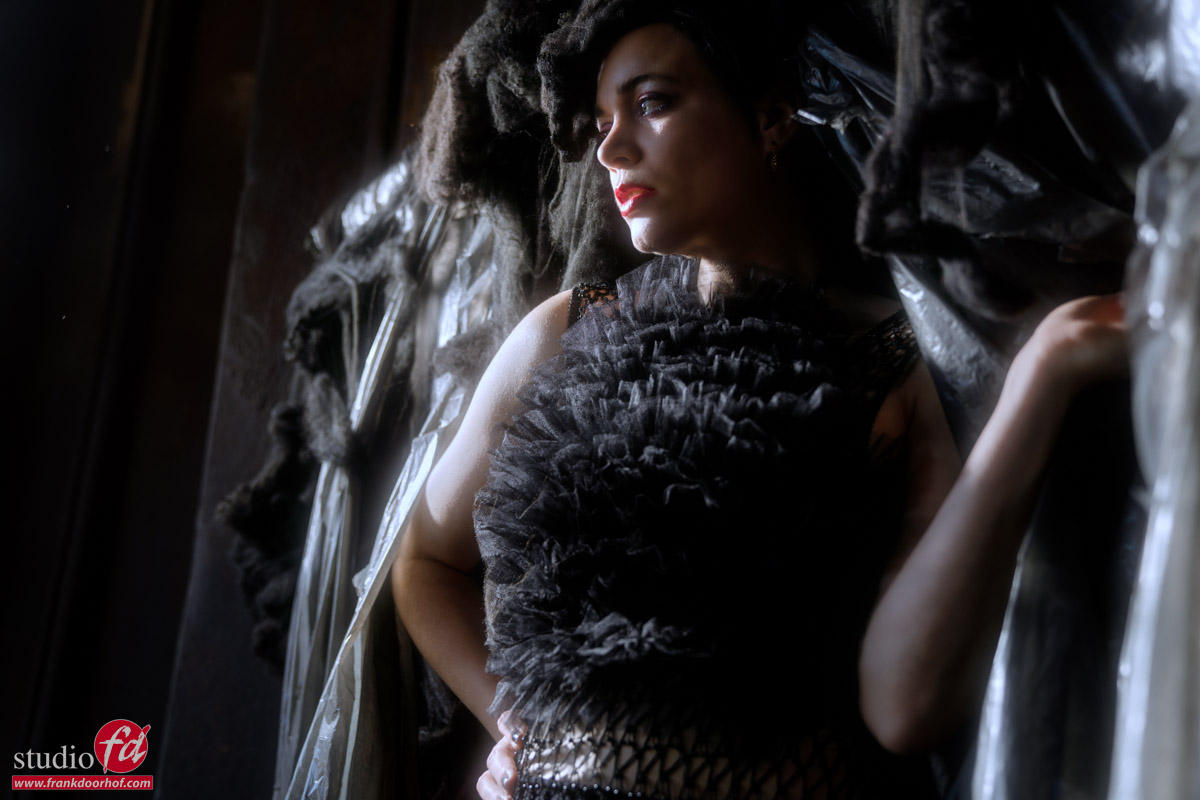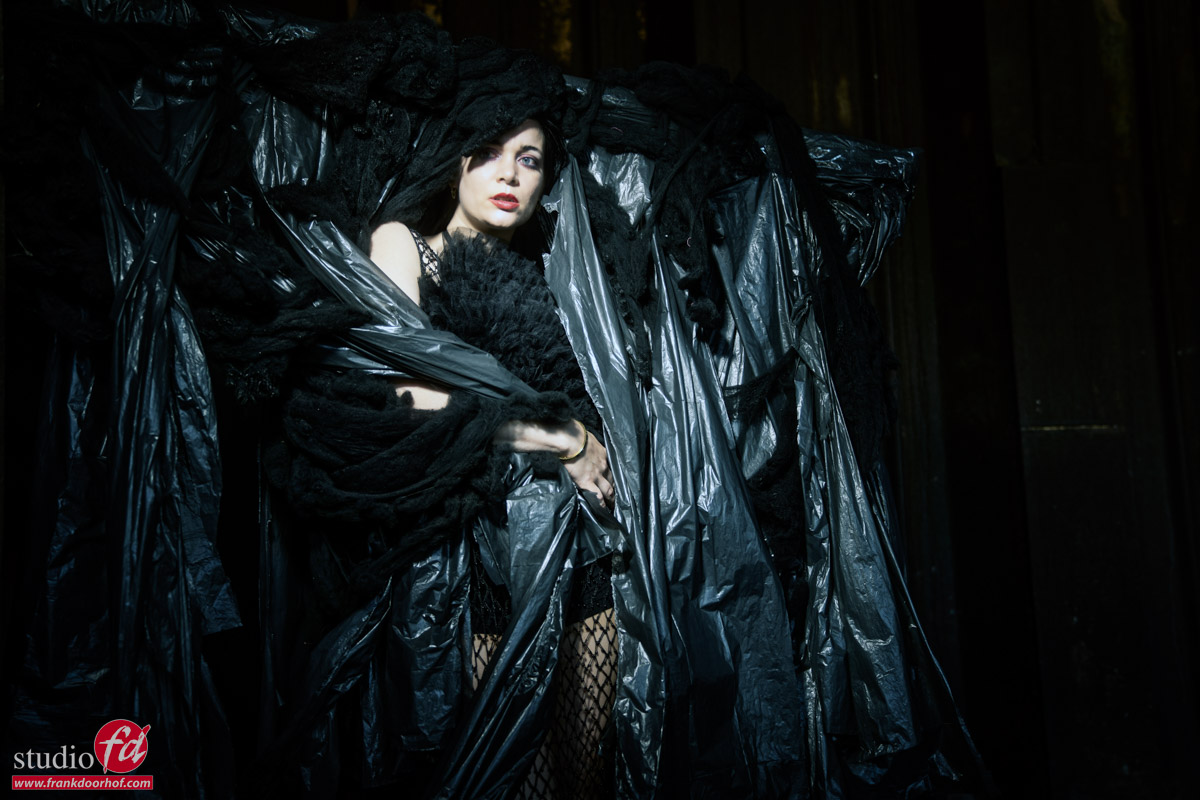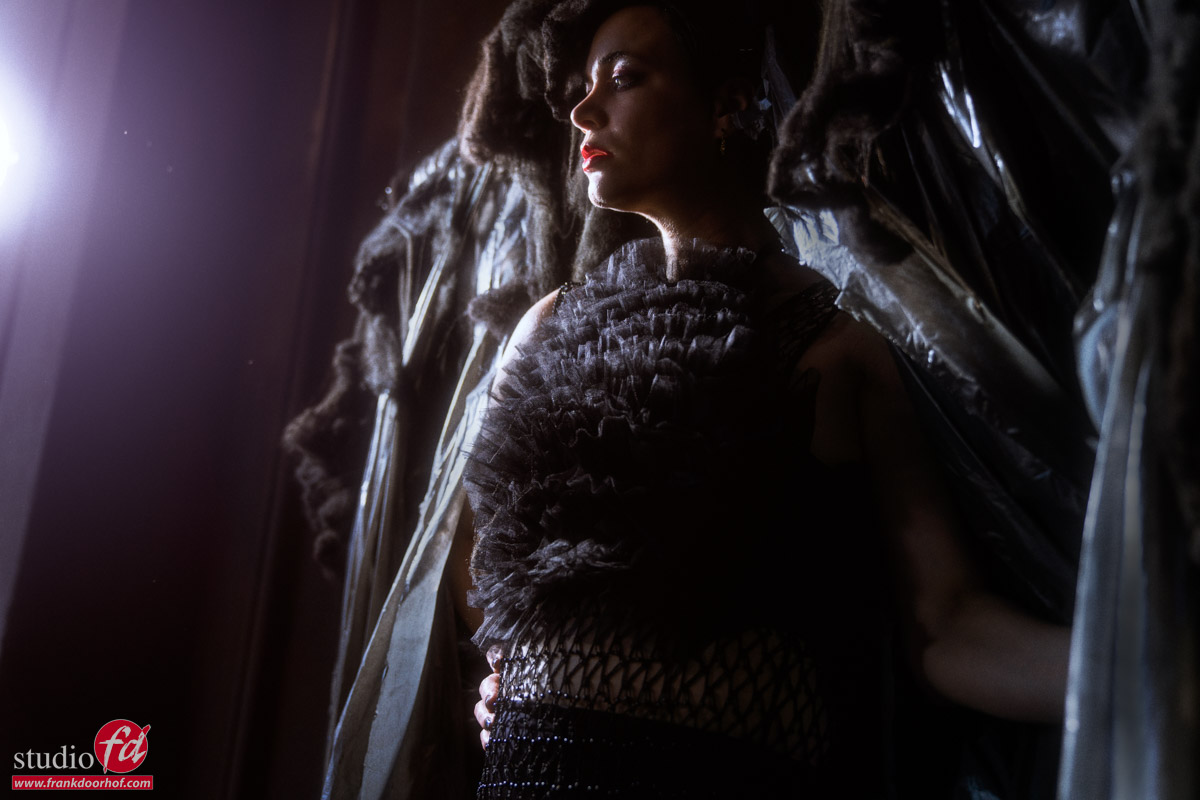 After lunch, we decided to take some shots in a beautiful part of the park where you can really work with some nice angles.
I started with the light straight at Nadine as a sort of fill-in flash.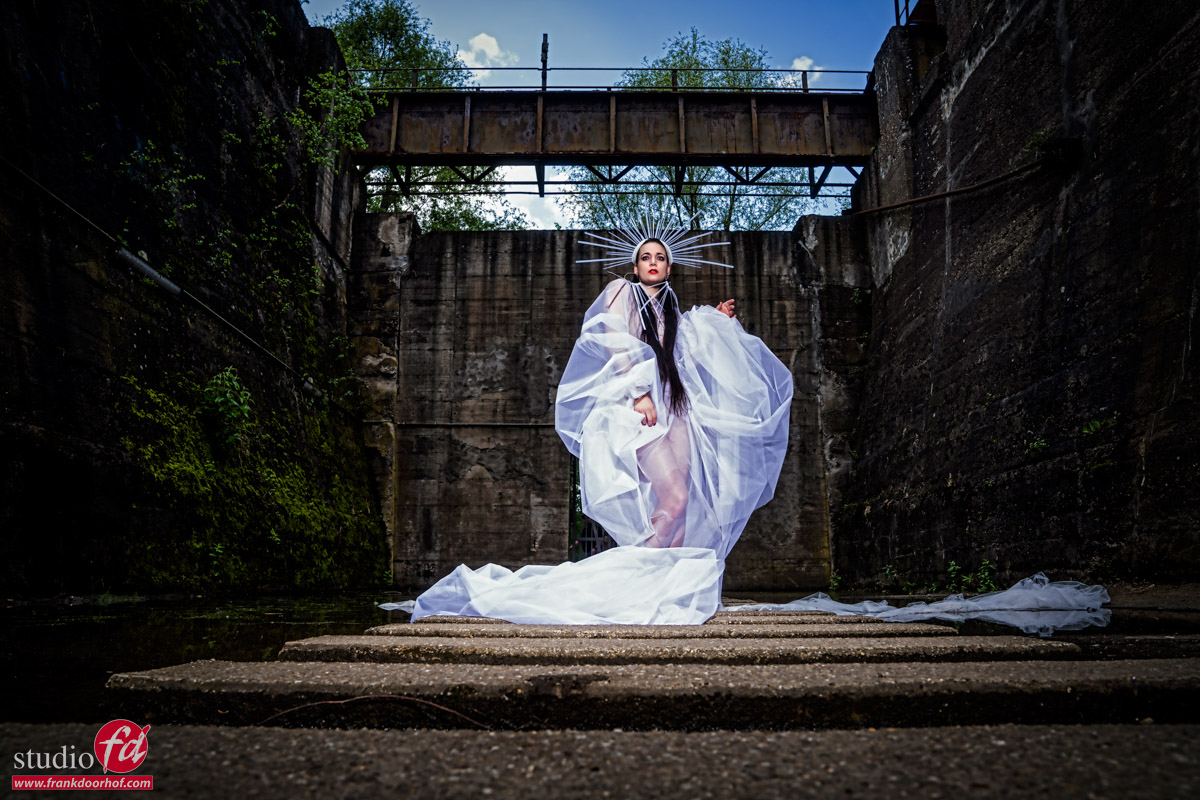 There is nothing wrong with this setup but I really wanted some more drama and "oompf" in my shot, so we moved the strobe to the side and got these results.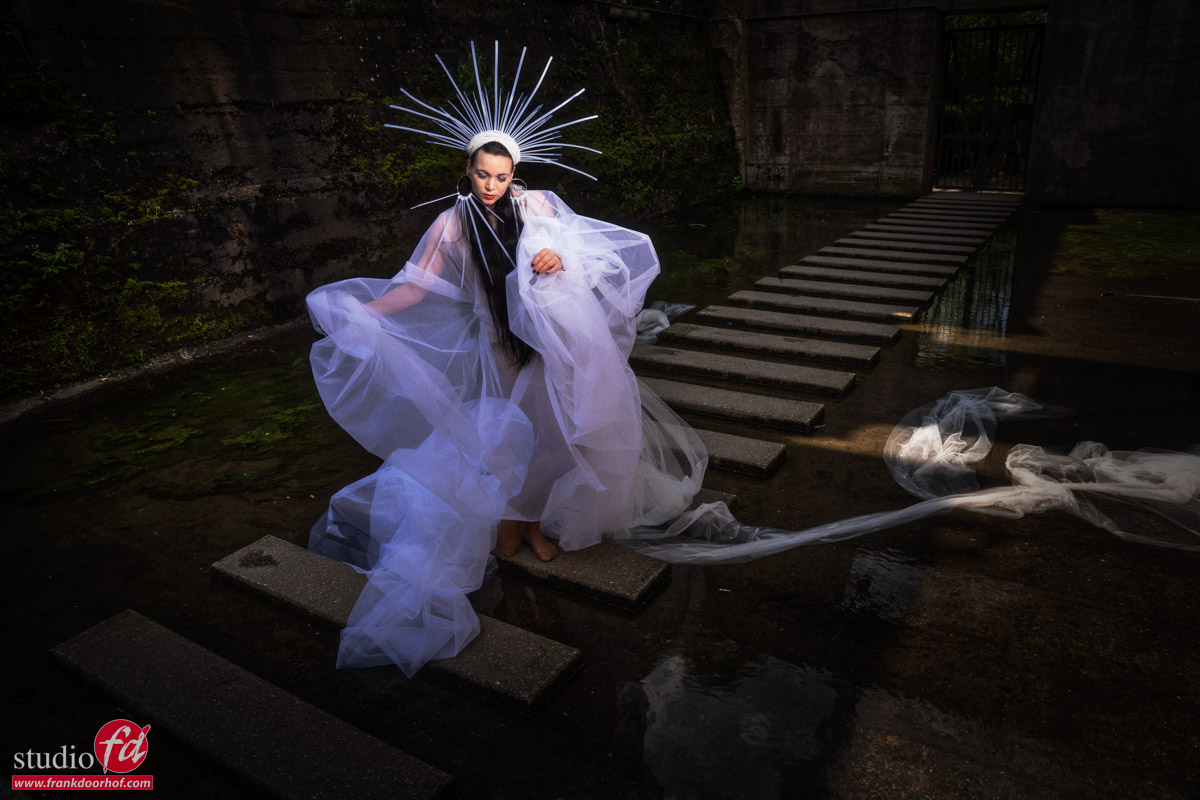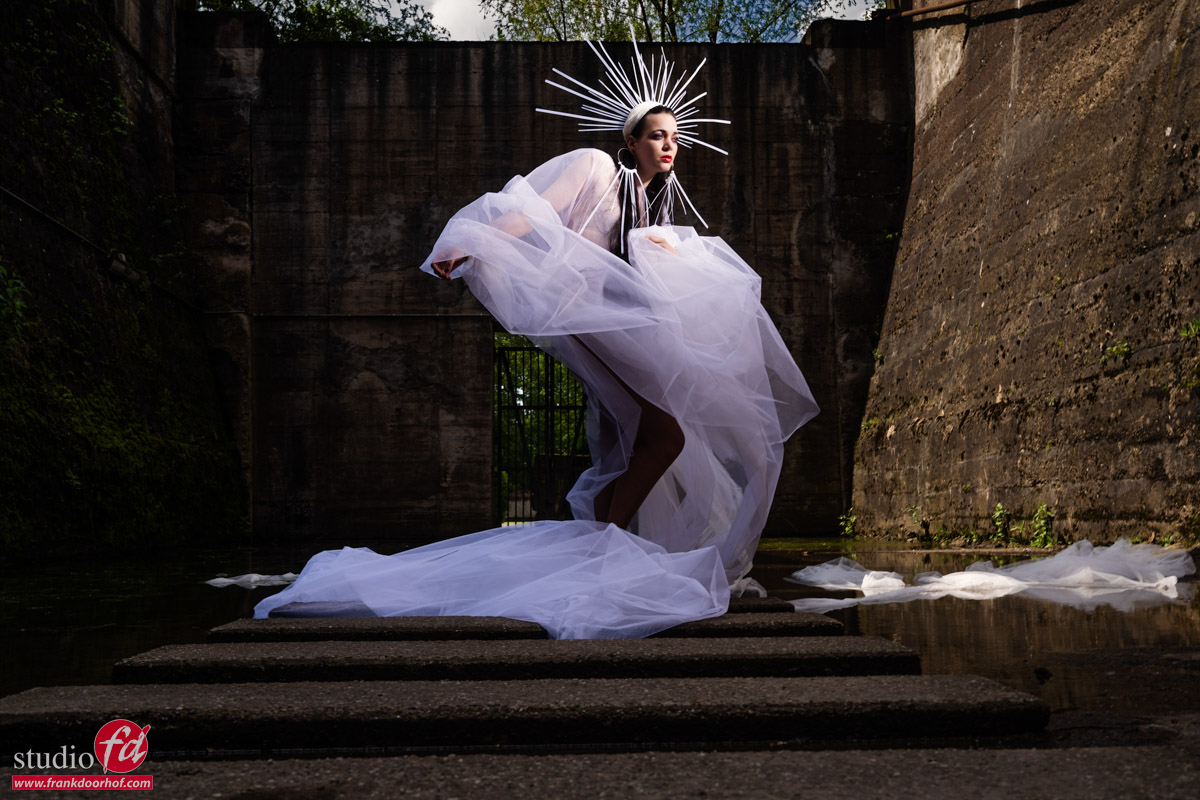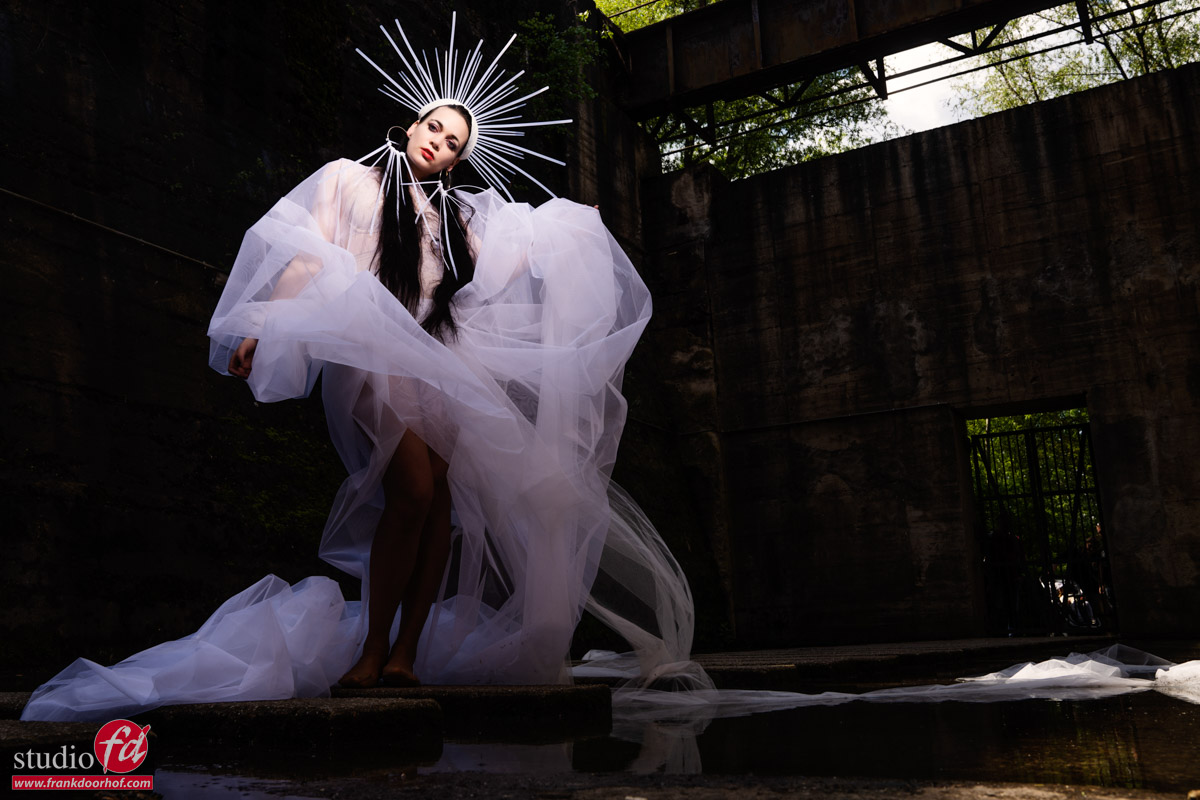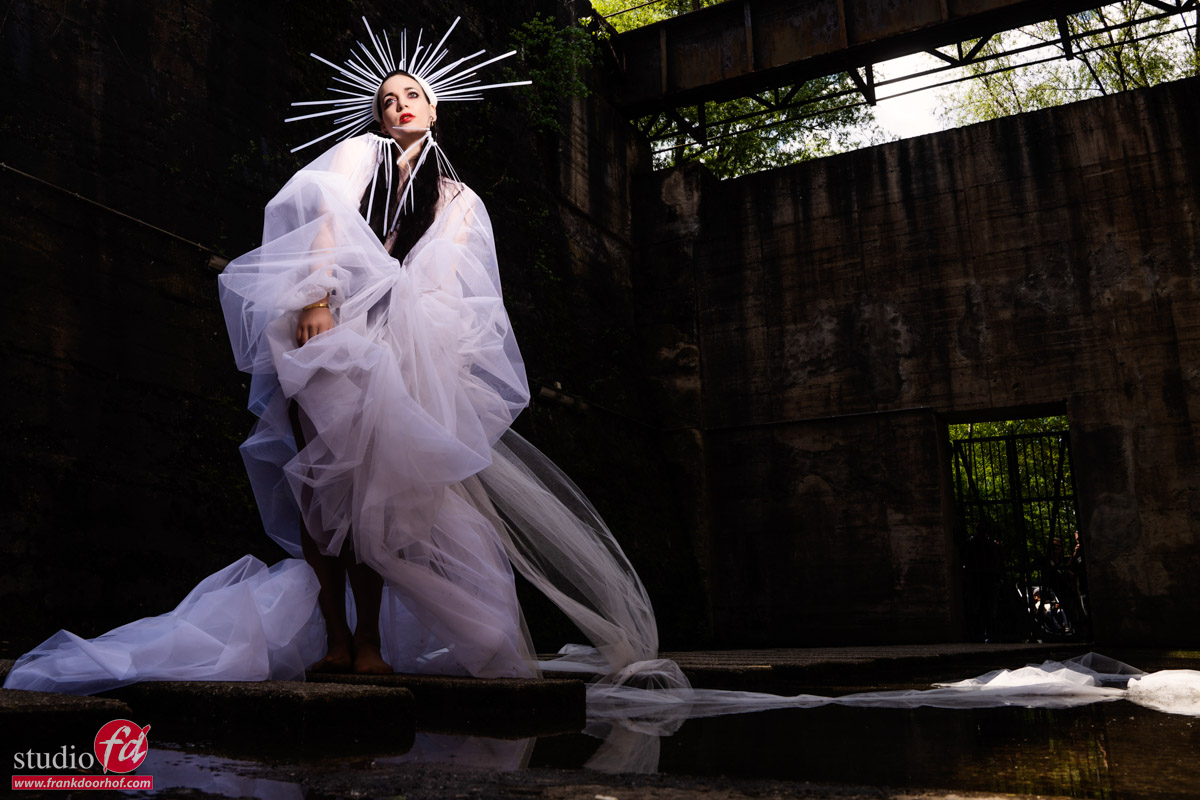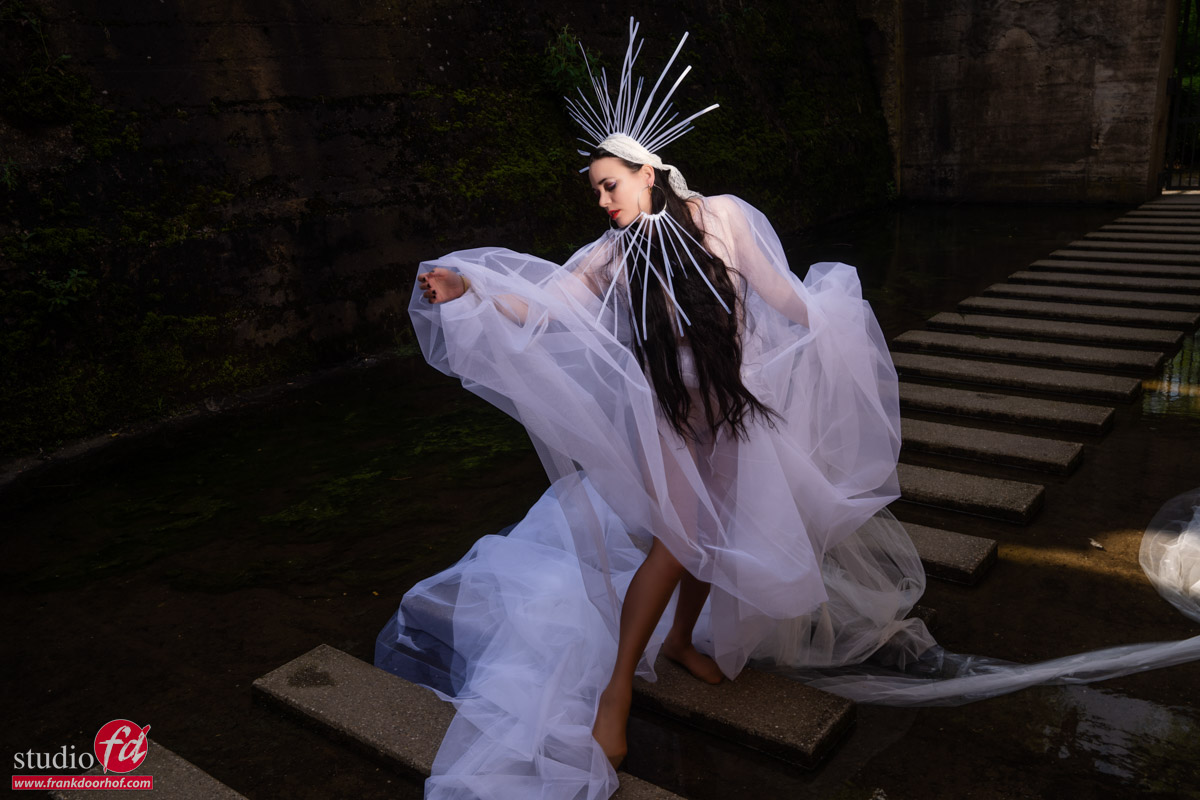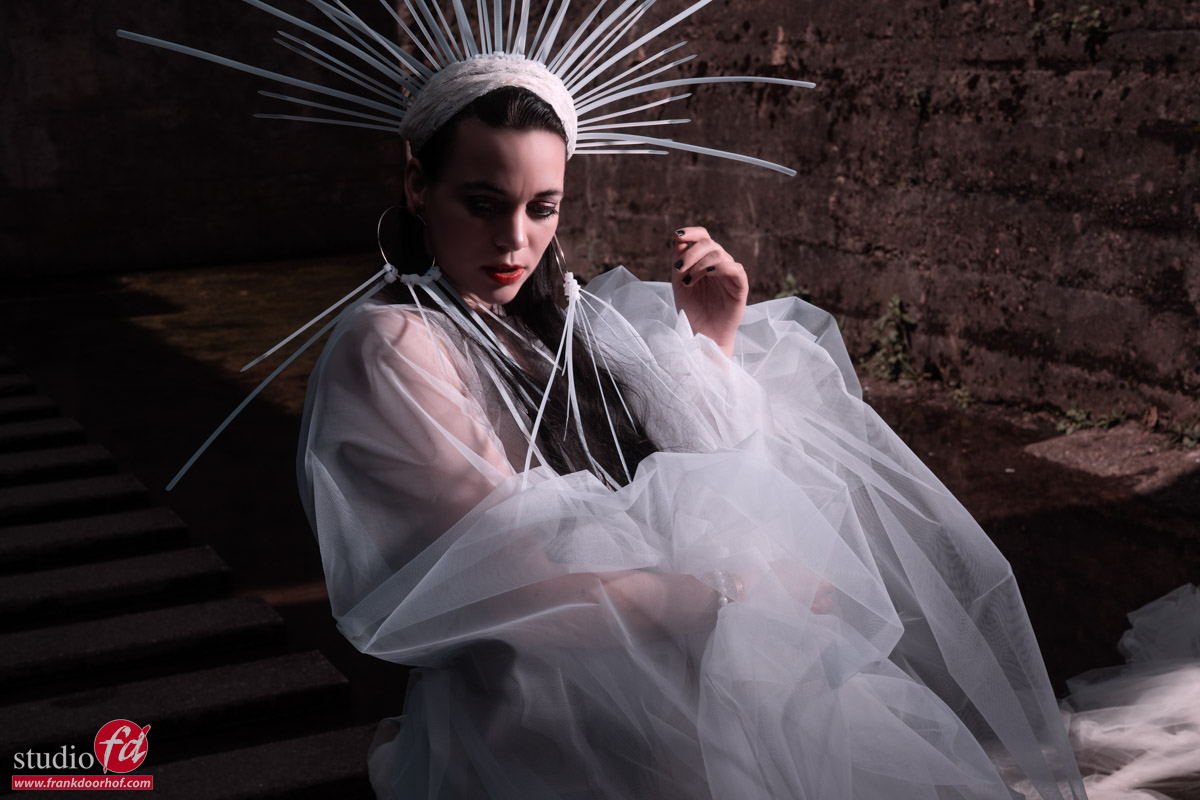 When we saw these shots we knew we still had more than enough time to add at least one more set. But how do you improve this I thought?
We decided to go for a location where we could let Nadine interact with the building and use the sky a bit more prominent with some strong shadows and leading lines.
The next shots were done with one strobe with the 14″ reflector and grid.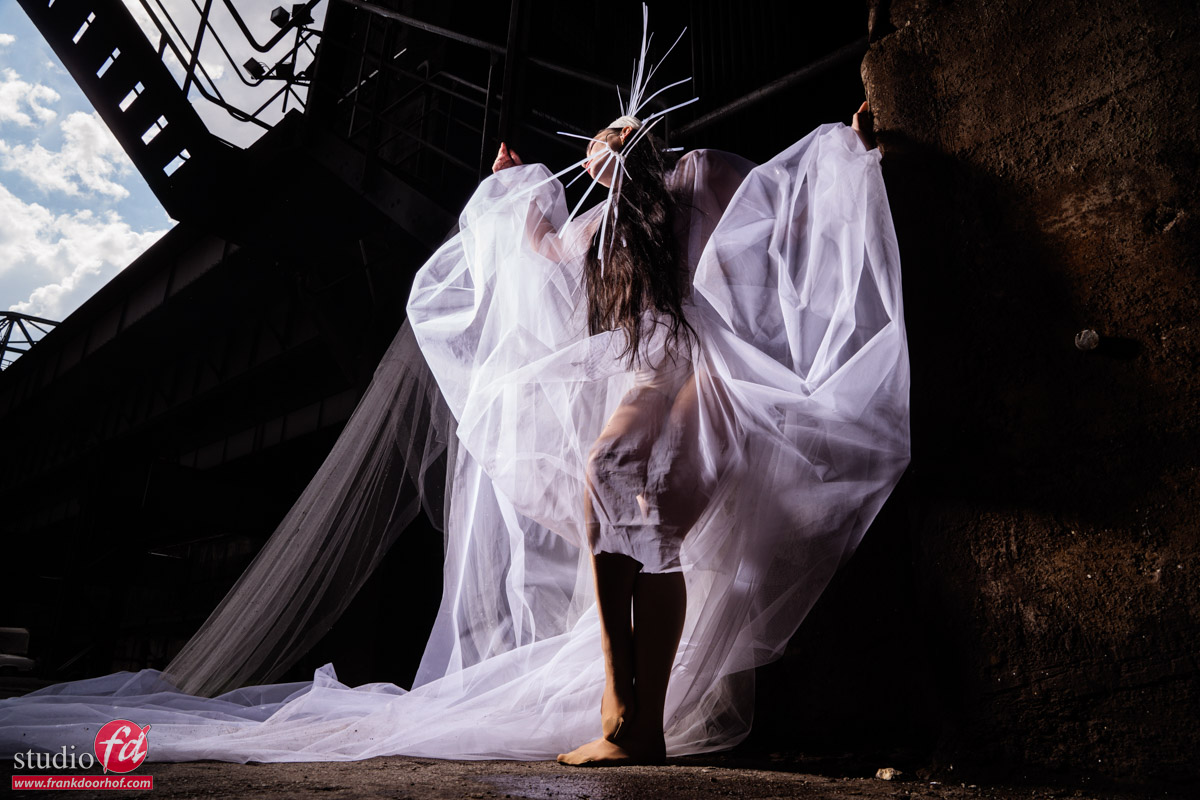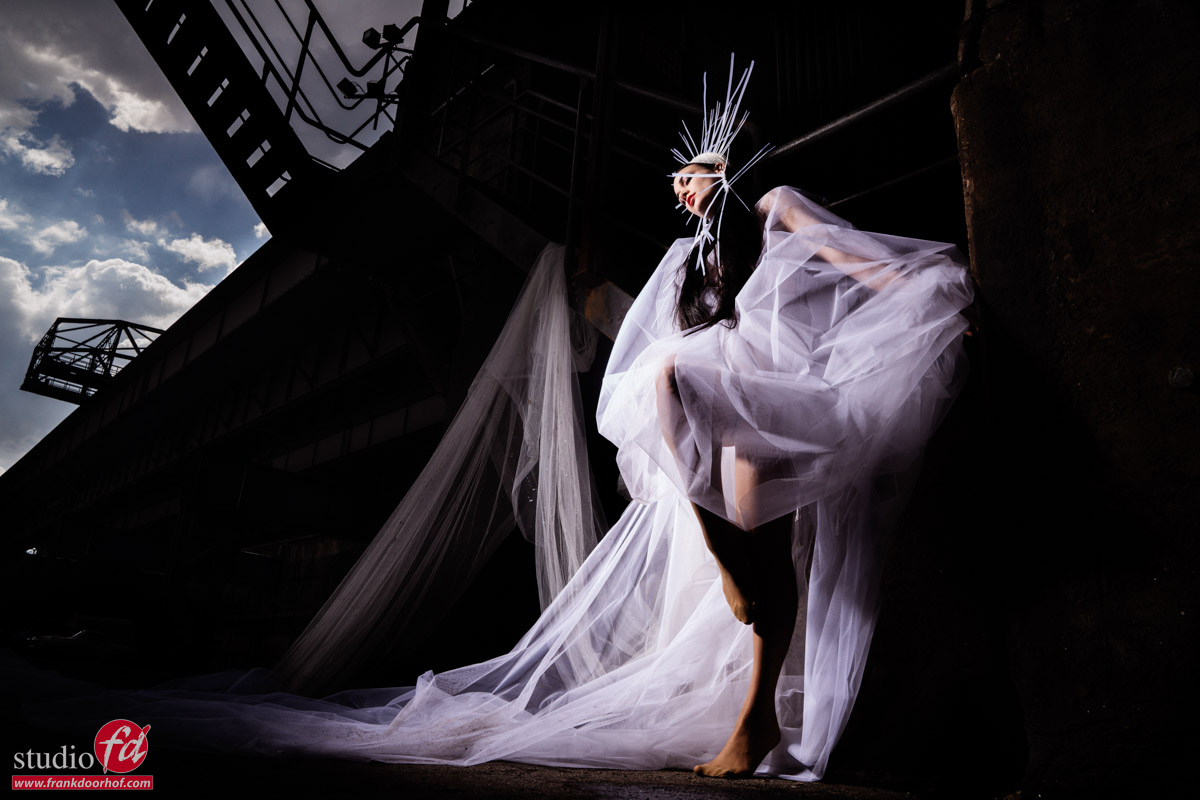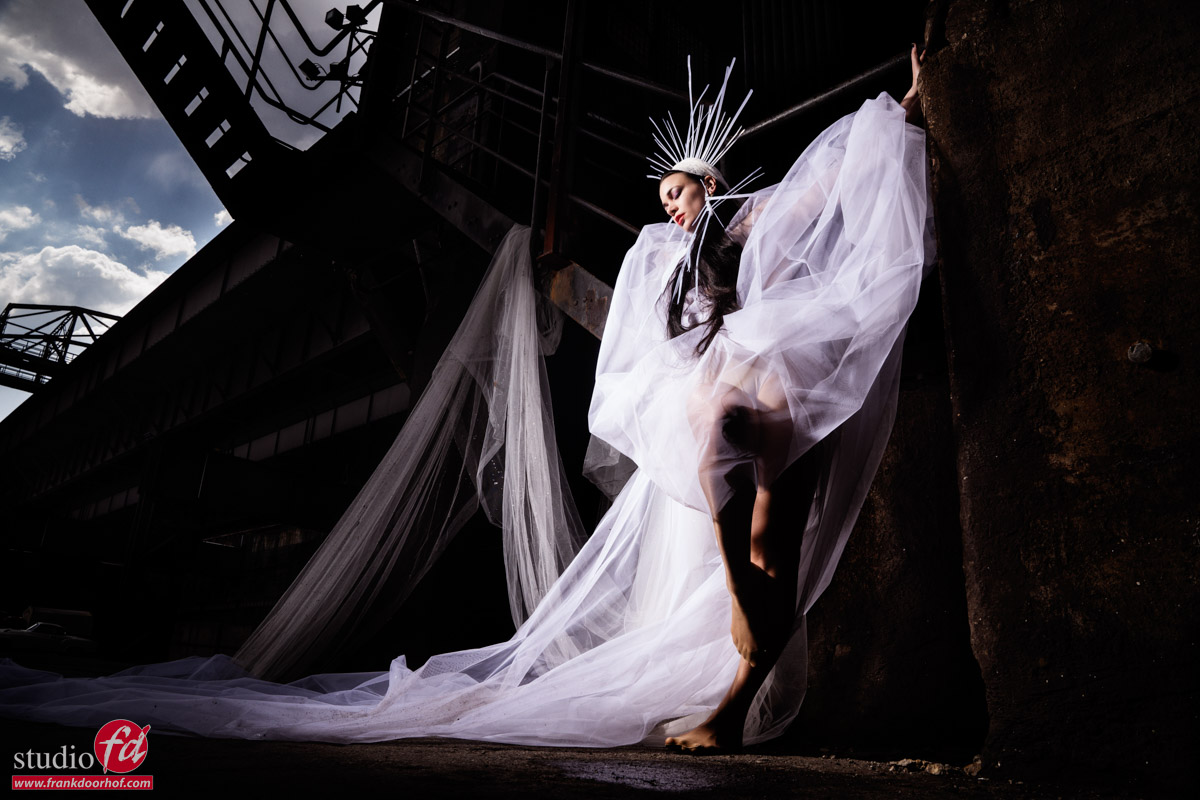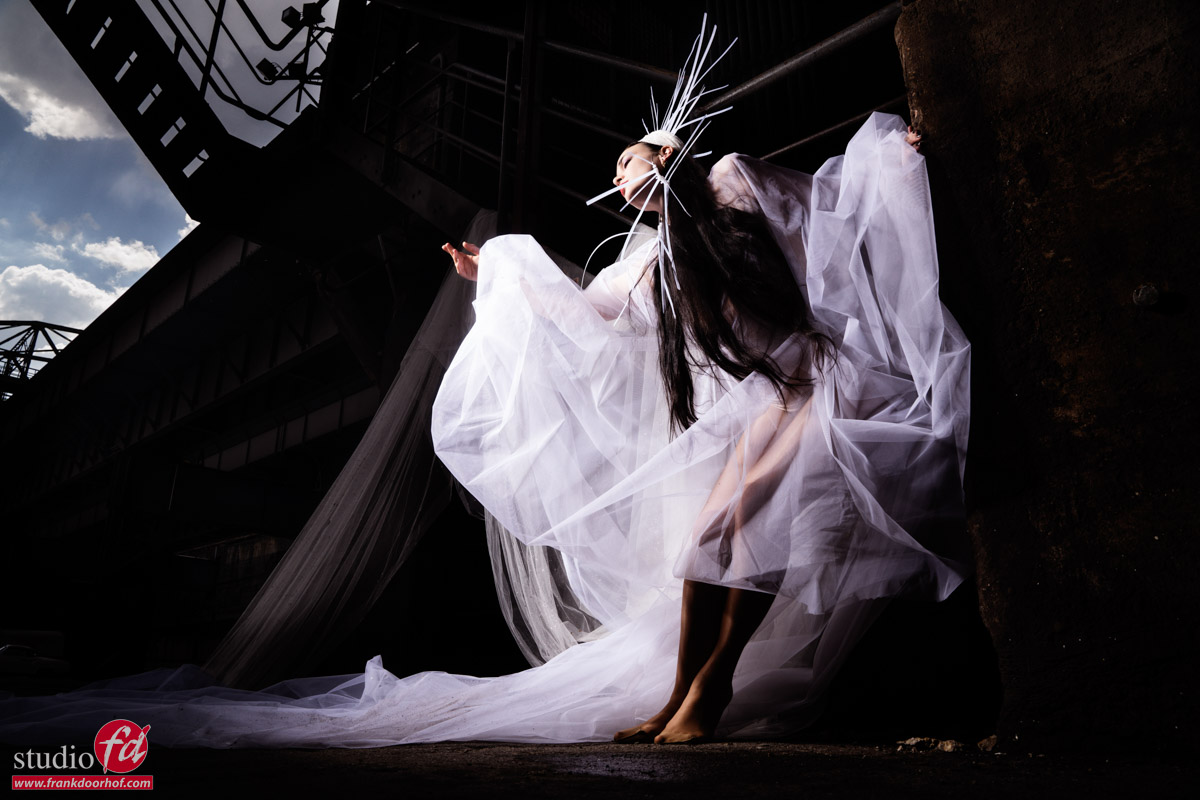 Sometimes we have these amazing shots and we are happy and stop.
But …..
Over the years I've learned that you should always also try different angles. And believe it or not, in most cases those images are at least as good. But often a lot better. The reason is that we as photographers often chose an angle that feels "natural" and it can create breathtaking shots. But when we start to experiment with stranger angles or simply move to the other side….. it often is a lot more interesting.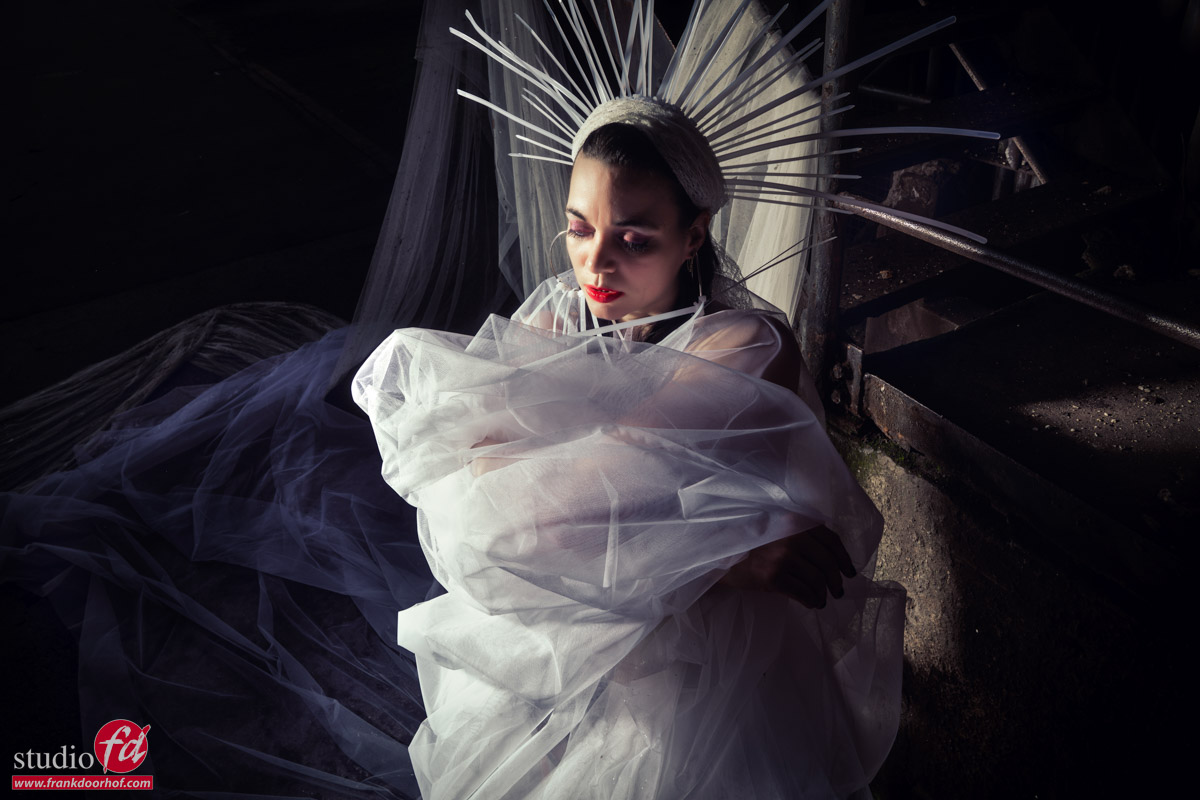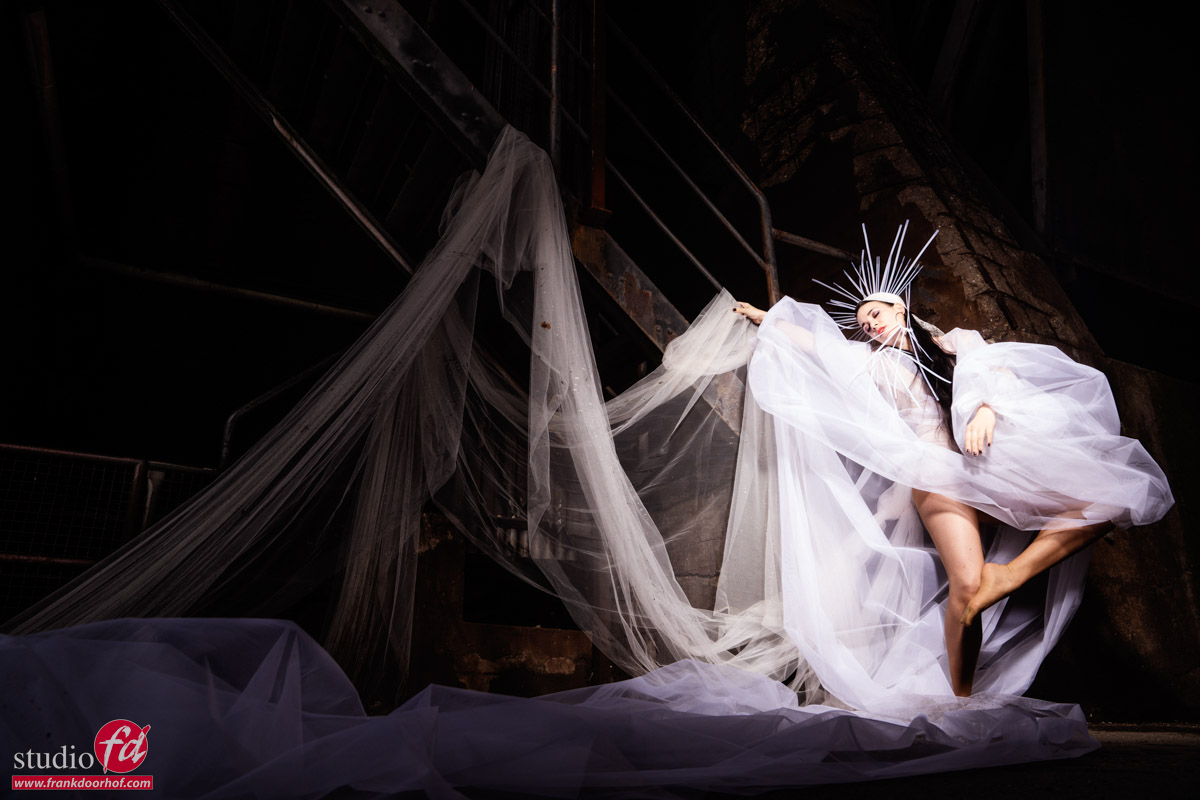 I absolutely love teaching workshops so I never stop exactly at the time the organization sets 😀
That meant that we decided to not go back to the meeting room but add another strobe with a red gel, move the whole set a few meters to the right, and ended up with maybe my favorite shots of the day.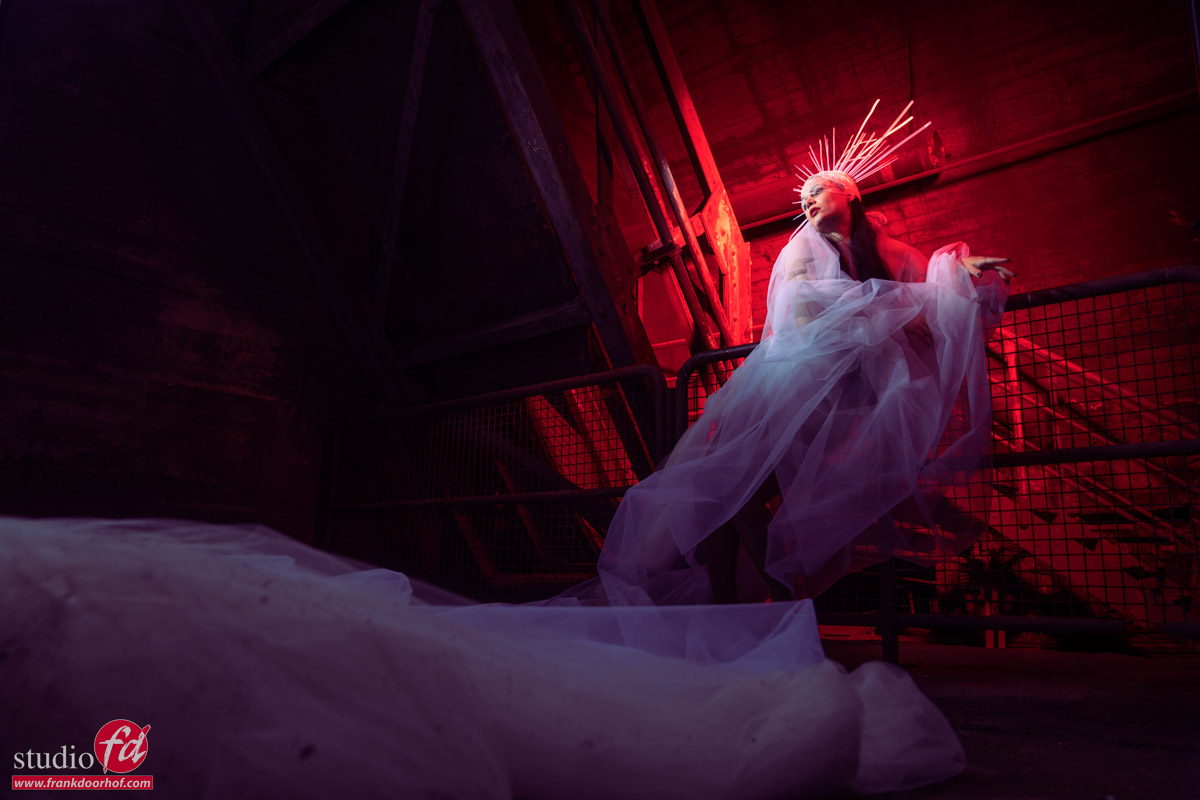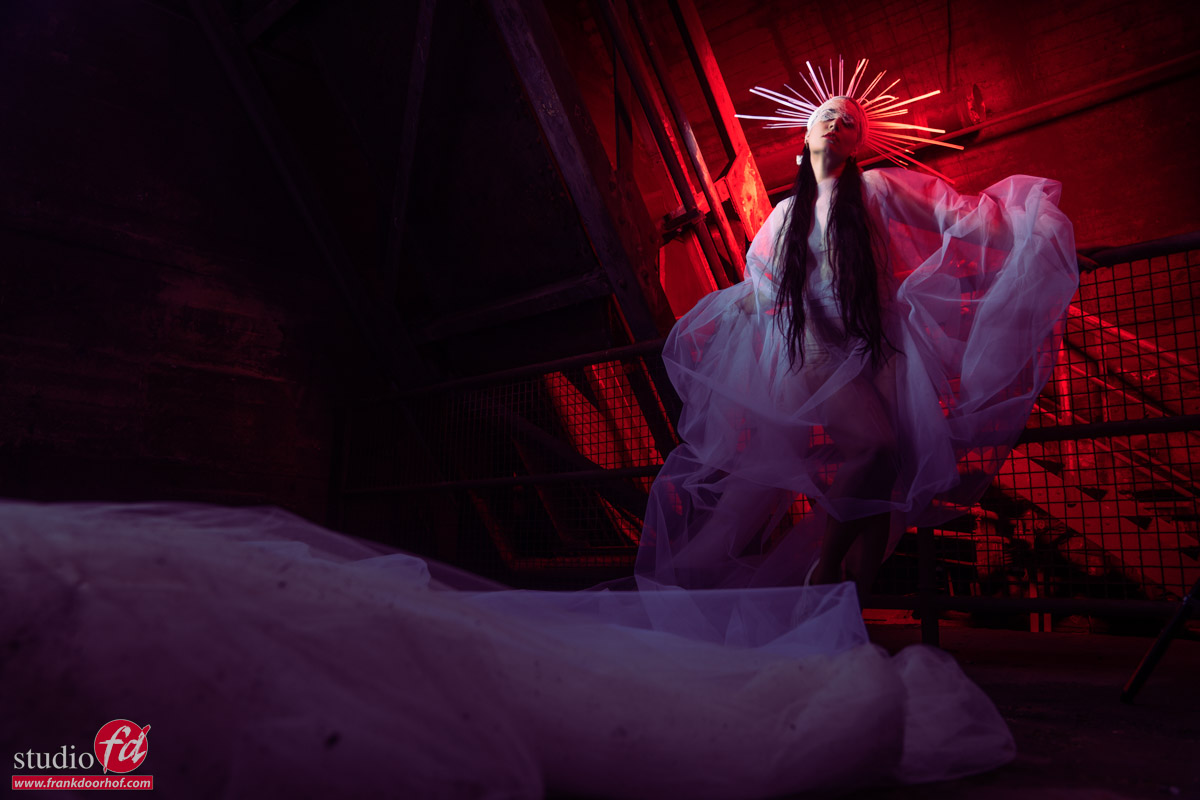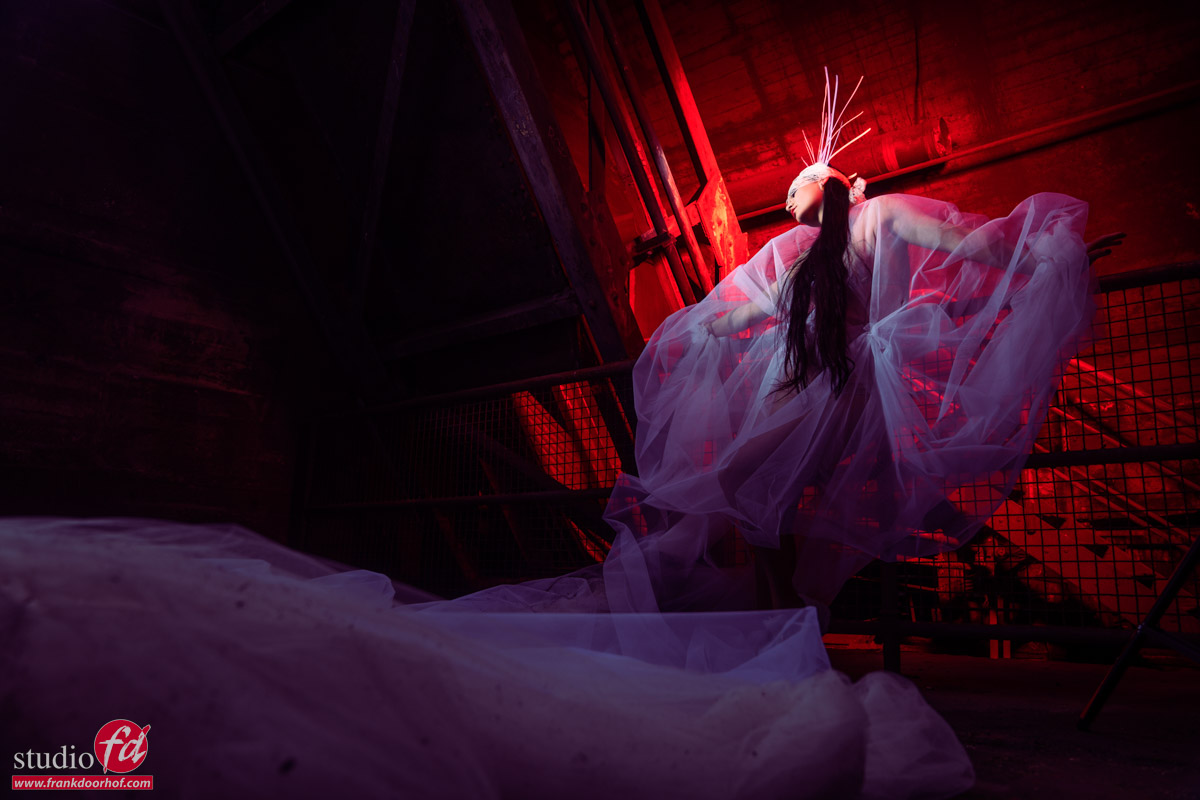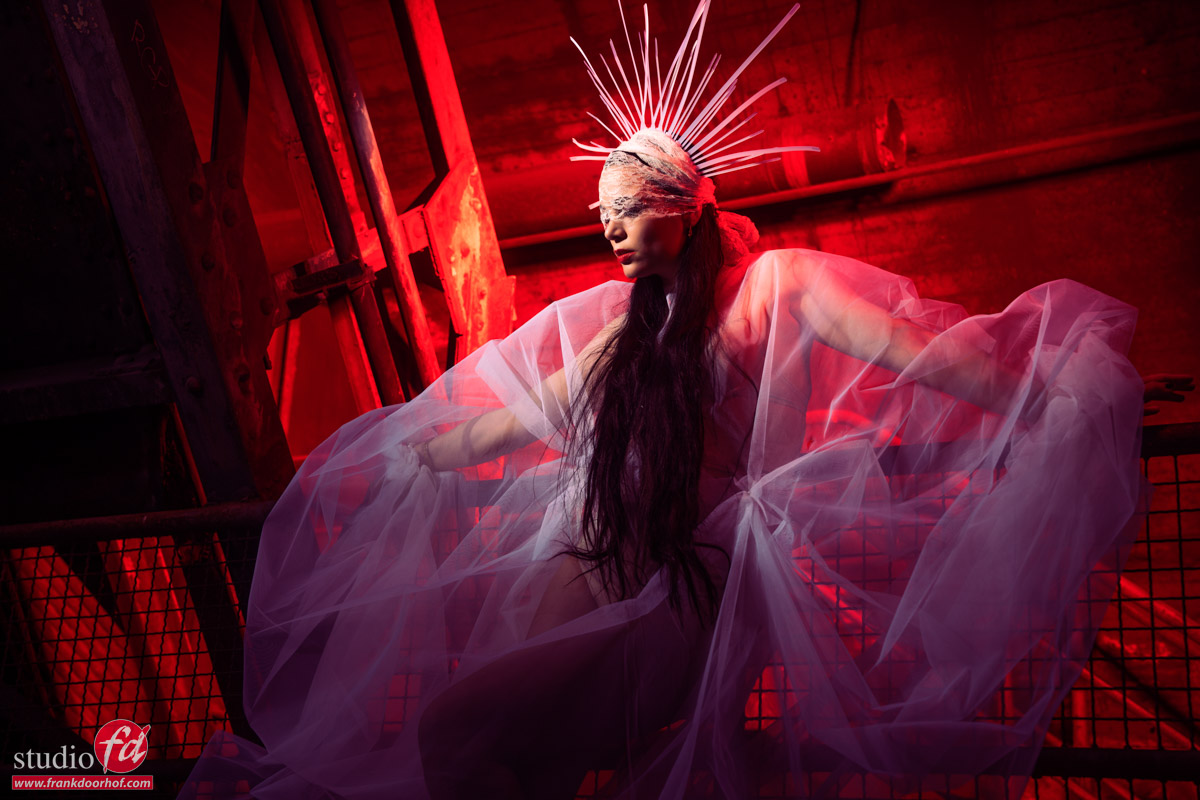 Many thanks to Nadine for the awesome styling and posing.
Annewiek for filming the whole day (video will be uploaded tomorrow)
And of course the Photo+Adventure organization for inviting me over.
But not to forget the awesome group of students, we had a blast 😀
If you also want to visit a workshop visit www.fotografie-workshops.nl for the agenda.
https://frankdoorhof.com/web/wp-content/uploads/2023/05/Nadine-Landschaftspark-161-May-13-2023-Edit.jpg
800
1200
Frank Doorhof
https://frankdoorhof.com/web/wp-content/uploads/2015/03/studioFD_Logo-1FV.png
Frank Doorhof
2023-05-16 18:00:53
2023-05-16 13:53:56
Results from the Landschaftspark workshop with Nadine