Once every few weeks there is a very special workshop called Advanced II.
In this workshop I actually take a giant risk every time I teach it, the topic of the workshop is compositing.
The first 2 hours the students get a theory seminar about getting better shots based on not only model photography but also on street, sports, live and privat photography, this is always a very nice and inspiring part to teach, actually it's also part of the tour we are doing "why fake it when you can create it".
After this seminar the model is ready but we first select backgrounds, I want to have most of the shots we use for this seminar from my own library, in other words I don't want to use stock that much. One can of course easily buy some stock images but for me most of the fun is knowing you have build everything from your own work. I do this first to determine the position and angle of view I place the lights and shoot from. Now the challenge lies in the fact that I set my self the task to do the compositing while the model gets ready for the next outfit, and trust me that's sometimes not that long. Overal most composites you see in these workshops are done within 30 minutes.
Today I walk you to three of them very quickly we did last Friday (the 13th) with Angela.
In the first image I used the landscape from one of our trips to the UK/Ireland.
The skyline is Philidelphia.
And the model was shot in our studio in the Netherlands, so a very international image.
In this image I wanted a more painterly look so I created a more tinted and structured background. The structure can be a shot of concrete for example, but you can use anything that has some structure.
For the second one I used less elements.
The scene was shot as HDR in Boston in an abandoned warehouse where I taught part of my workshops in 2012.
I darkened the area a lot and added some light from the window. The model was placed in the scene and also darkened to create a more "eerie" feel. Finally I added some light to the lamp she is holding.
Photoshop work for this one was the most easy actually, most is done by painting on a new layer and blurring it in several stages to create a "mist" like light quality.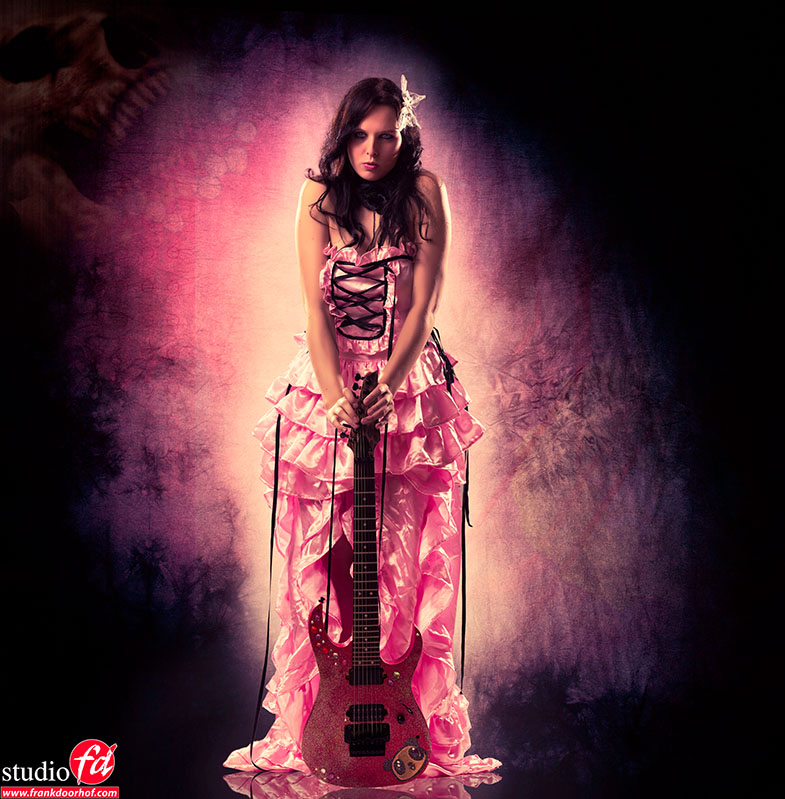 Believe it or not but this one has the most elements.
Although most are so faded you can hardly see them, unless you take them away that is 🙂
The reflection is Photoshop. The model was first placed on a stock pink background, later a background with out of focus lights was used and a background with some flowers. Than a concrete shot with a drawn vignette was used as the main scene. The funny thing is that (as mentioned before) when you take out any of the very faded elements the image lost it's power/look, although one of the layers was just shining through at 15%, for me it's in the details, you can do without but somehow it just doesn't look finished if you know what I mean.
All images were tinted to make the look more "convincing", this is almost always my final step, you can do this on a new layer with the paintbucket and mix that (overlay modes like multiply or soft-light work great) or use a filter like Alien Skin Exposure 4 (love that one).
Now we have one doubt, which do you prefer?
The one you see on top with the little skull in the corner, or this one?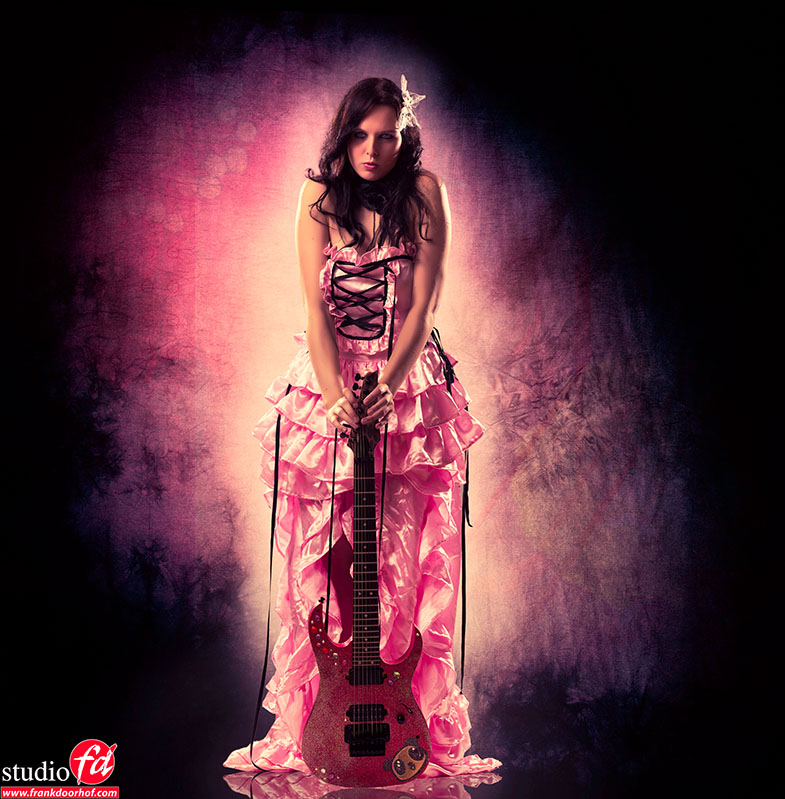 https://frankdoorhof.com/web/wp-content/uploads/2015/03/studioFD_Logo-1FV.png
0
0
Frank Doorhof
https://frankdoorhof.com/web/wp-content/uploads/2015/03/studioFD_Logo-1FV.png
Frank Doorhof
2012-07-20 07:00:09
2012-07-23 16:56:11
Angela composited