Toughtech duo backup solution
We're on the road a lot and one thing that always worries me (well there are a lot of things that worry me but that's another story) is my data. In the past I travelled with 2 separate harddrives with USB3 connections that made pretty fast backups, but I have to be honest it's not the perfect solution.
So I was looking for a small Raid1 system where I did not have to think about backupping but where it would just happen. In other words, write everything to one drive and the enclosure automatically writes it also to the second (as Raid1 works).
During a tradeshow in the UK my buddy Glyn Dewis showed me his Toughtech Duo setup and I was sold. This review I'm writing after working with the system on the road.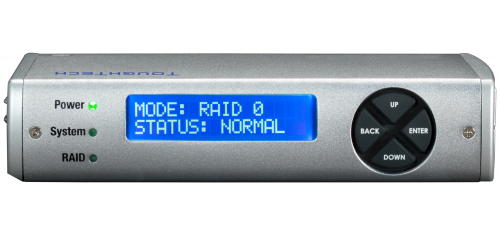 Setting up the system is incredibly simple.
Just select if you want Raid0 or Raid1 and you're actually all set, yep it's as simple as that.
If you want to be just safe load the TTD with 2 drives (I choose 750GB WD drives) and go, I wanted to be a little bit more safe so I opted for another drive in a separate bay (which you can also order) and every night I would remove one of the drives from the unit and plug in the third drive. The system will start rebuilding the Raid system (which takes app 60-70 minutes with the 750GB drives) and after that you actually have 3 different backups, now that feels incredibly safe.
Do make sure you don't transport all the drives in the same location of course.
Give one to your fellow traveler or friend and carry the main system yourself, or take on in checkin and one in carry one, whatever you find easy.
If a drive fails, or is starting to fail the system will let you know so you can take action, I hope I will never experience this of course but that's one of the reasons I'm using 3 drives, call me paranoid but with a background in IT I know that it's a fact that all drives will fail at one point, it's just not certain when, and it's 100% sure it will always happen when you don't want it (ok that last one was easy).
Backups are incredibly important and in all the years we ran our computer store I was always stunned by people coming in the store crying and in total panic because they lost all their images, videos and documents. Some people only used their laptop as main storage, which in my opinion is sheer madness because if something is prone to break or get lost it's a laptop. Getting a good backup solution for home is very cheap, just use an external drive and you're all set (use Time Machine or the windows alternatives). For the road however it's much harder, I don't want to travel with something big and if possible I also don't want to use any power adaptors.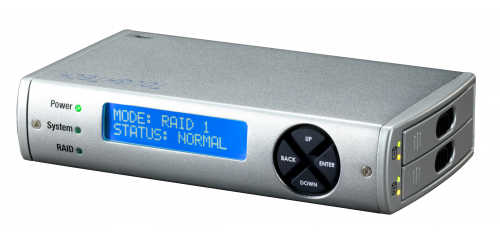 With the TTD you have several options including a firewire unit, I opted for this one (until the TB edition will be released), the reason is very simple, with the firewire (800) version you will run the TTD from the power of your laptop, it's a wise idea to keep the laptop on the power because two drives and running lightroom does drain the battery rather quick. And when the energy of my MBP drops under a certain percentage it was not possible anymore to let both drives spin up, so I had a lot of reboots on the TTD, as soon as I used the power again on my laptop everything went back to normal. (so keep the battery above 35%).
At night I would create the backup with the power adaptor from the TTD itself.
One of the other things I really like about the TTD system is the way the HDDs are mounted. No fooling around with little screws you can loose or that will be difficult to remove if you tighten them a bit too fast (yeah we all experienced that at one point), the TTD brackets just "snap" around the harddrives and you can slide them in very easily.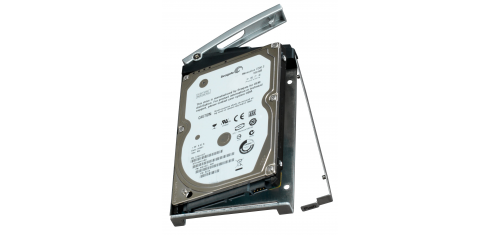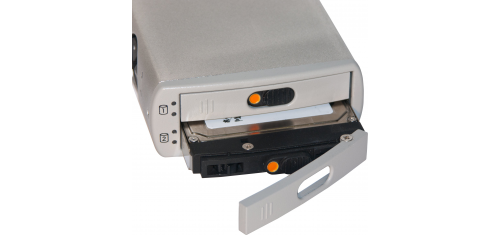 Working with the TTD is a very nice experience,
It's delivered in a nice small pouch and the only thing you need extra is a firewire 800 cable and TB connector to the MBP (the cables itself are included), of course you can also opt for the e-SATA connection (which I use at home).
The speed is more then enough for on the road, editing goes pretty fast and there is no noticeable delay between writing a file and seeing the second drive stop writing. We even played some 4K video from the drive from a Sony AX100.
Of course everything boils down to the drives you are using, the 750GBs we use are not the fastest but they are pretty quick, if you load the system with SSDs in Raid0 you will have a LOT more speed, but of course loose the whole safety thing.
If you're traveling a lot and you want to start using a system that is working very easily, is affordable and gives you the security we all love to have then make sure to check out the ToughTech DUO system, I can HIGHLY recommend them.
https://frankdoorhof.com/web/wp-content/uploads/2015/03/studioFD_Logo-1FV.png
0
0
Frank Doorhof
https://frankdoorhof.com/web/wp-content/uploads/2015/03/studioFD_Logo-1FV.png
Frank Doorhof
2014-05-08 22:00:05
2014-05-09 06:38:19
Toughtech duo backup solution