Today I share some images we shot during a "free style" session with Nadine.
Nadina (as usual) did all the styling and makeup herself.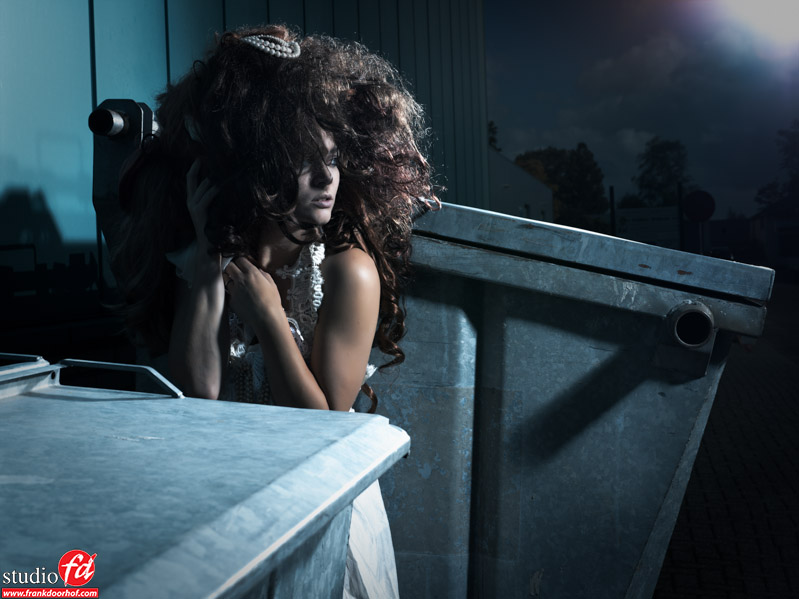 For me sometimes doing a "free style" session is incredibly important, these are the kind of session where everything goes, so time to experiment with light, smoke, colors, crazy themes etc. And it's a great way to find new techniques of course.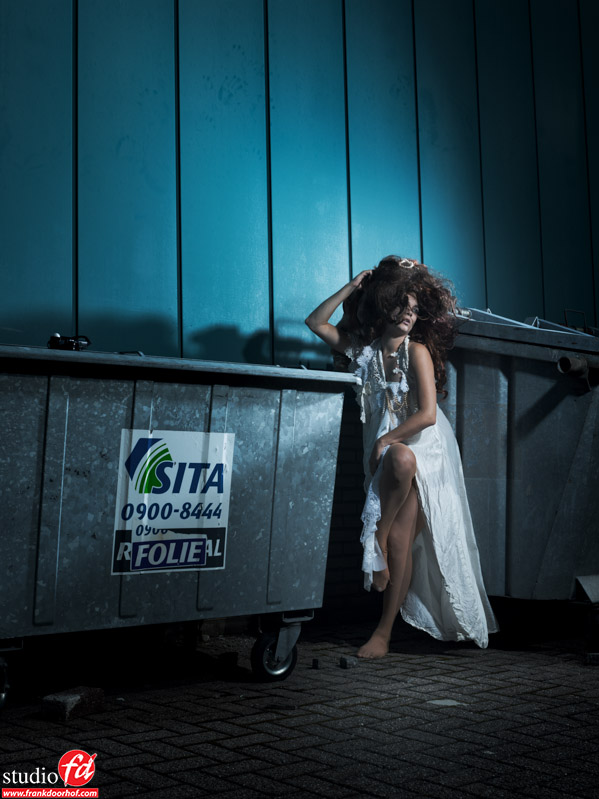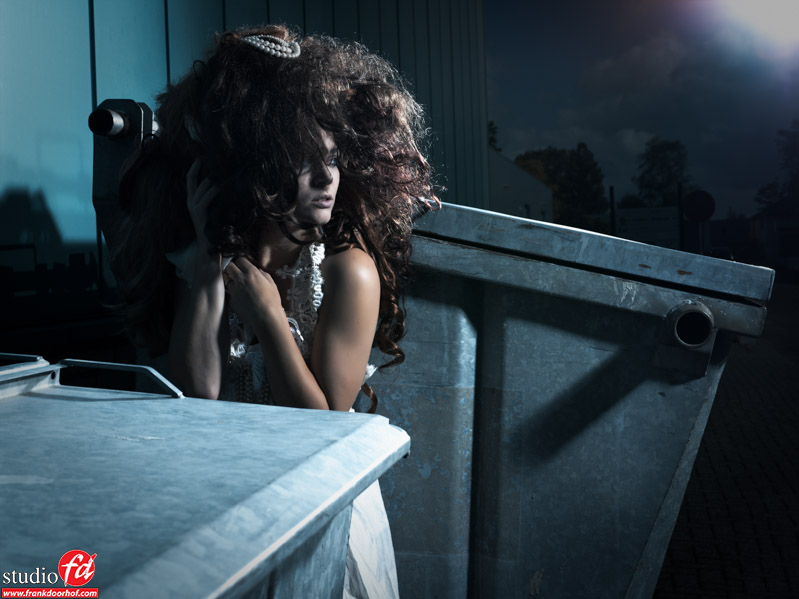 I've mentioned it some times before, when looking for great locations to shoot, always look close.
This location is not 10 seconds from our studio entrance and I love it for shoots, it's very versatile because it chances like every week, but still is relatively the same (yeah that sounds funny but you know what I mean) So the next time you are without inspiration and want a nice location…. look around you. If the theme is right and the models makeup and styling is great you can shoot anywhere and make it interesting, even in the garbage 😀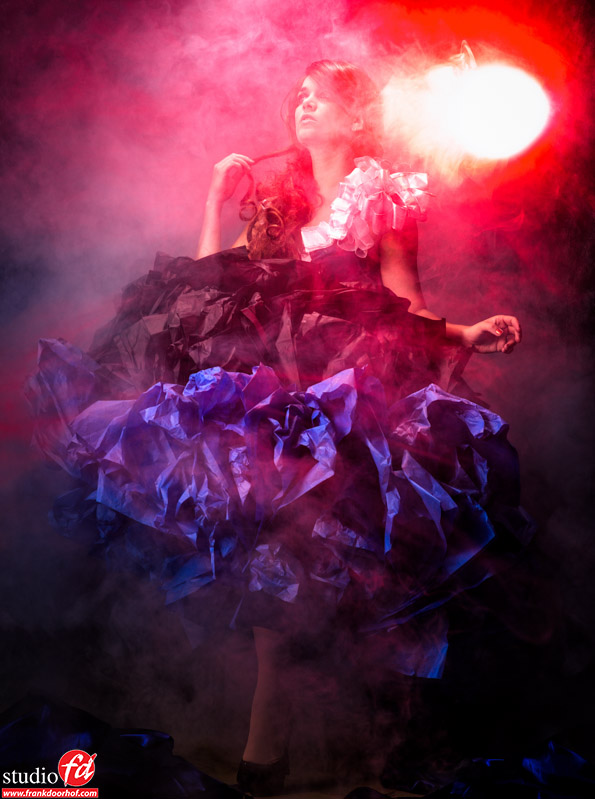 For the next set we moved back inside.
This and the following ones are pretty much what came out of the camera.
Using smoke in photoshoots is without any doubt one of the most powerful tools to transform something from OK to WOW. Smoke machines can be bought for a small budget by the way see for example these machines at our friends of B&H.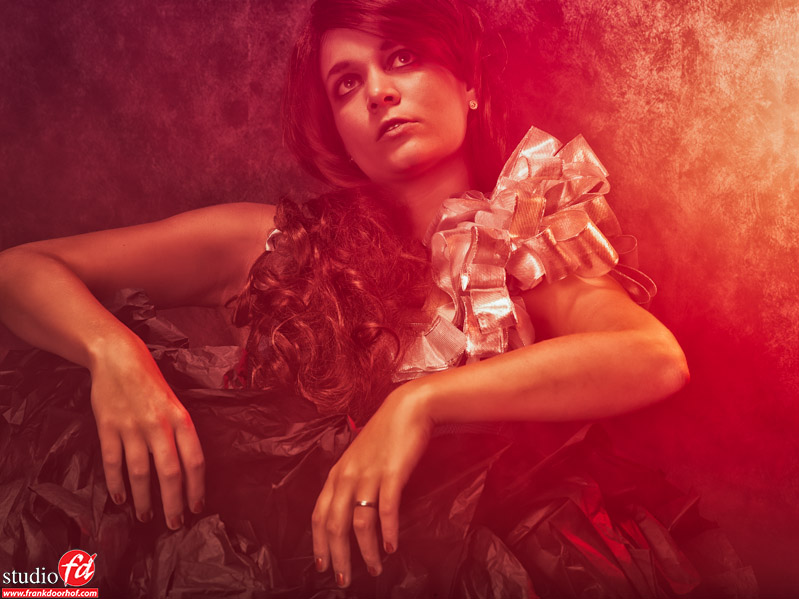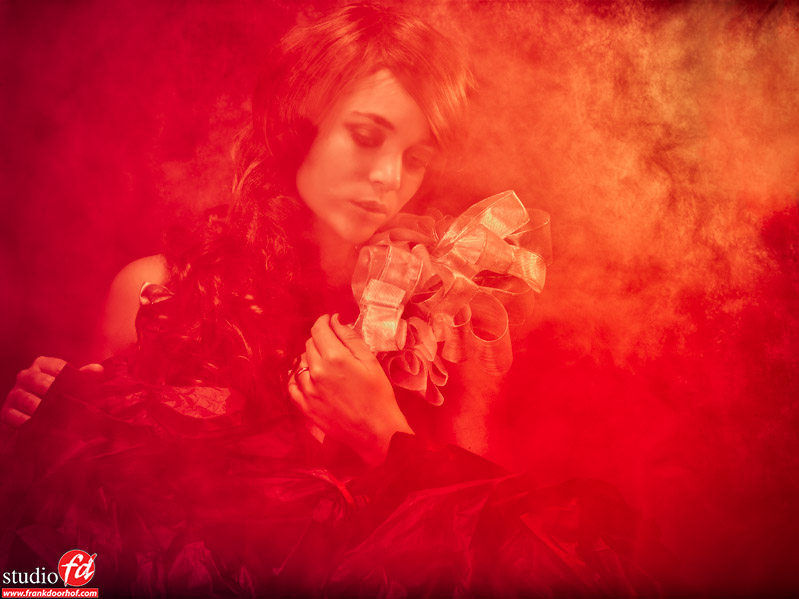 The next setup is a bit more basic, but I loved the combination of the browns and the clothing.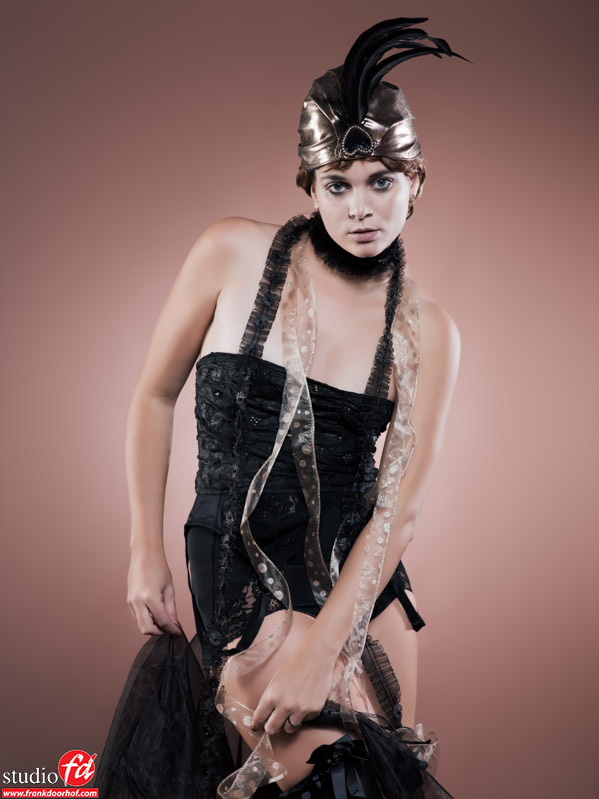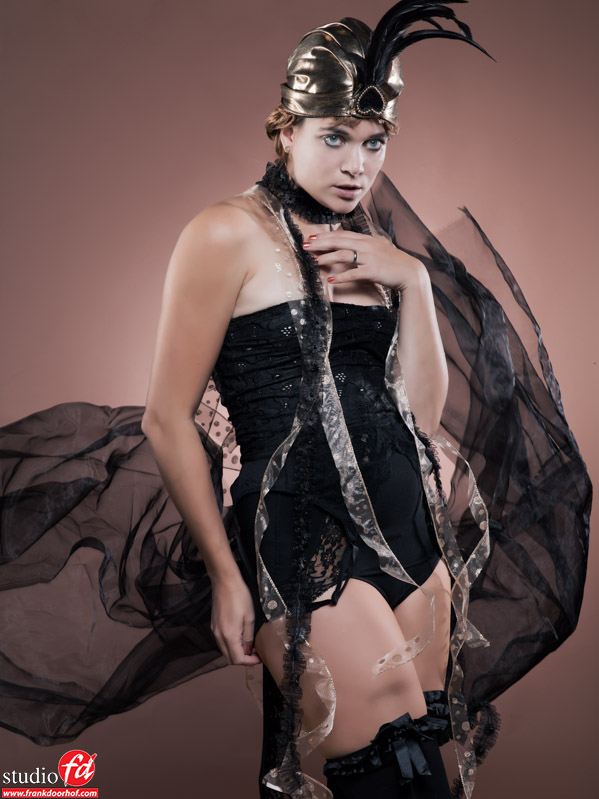 And finally we tried to freak a bit with the Elinchrom 1.50 Deep Octa indirect (LOVE that box).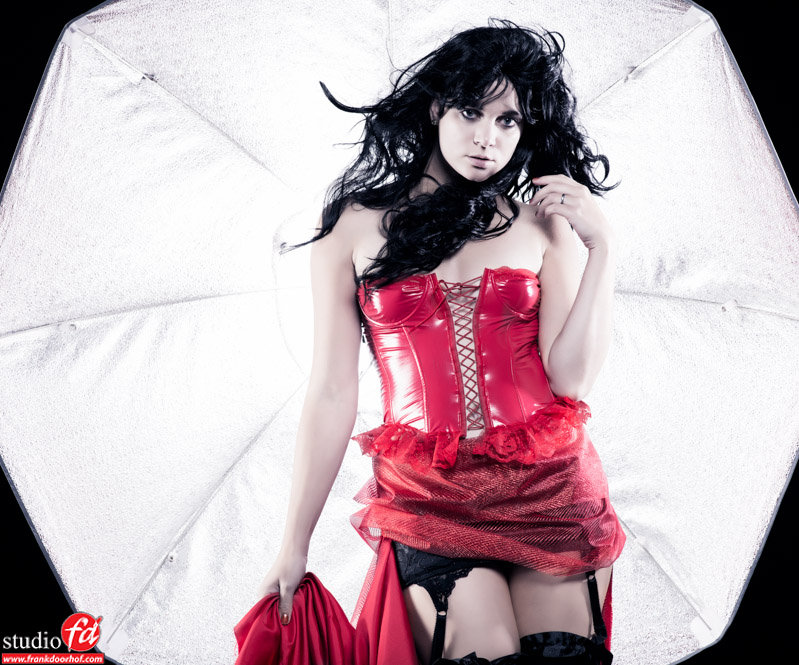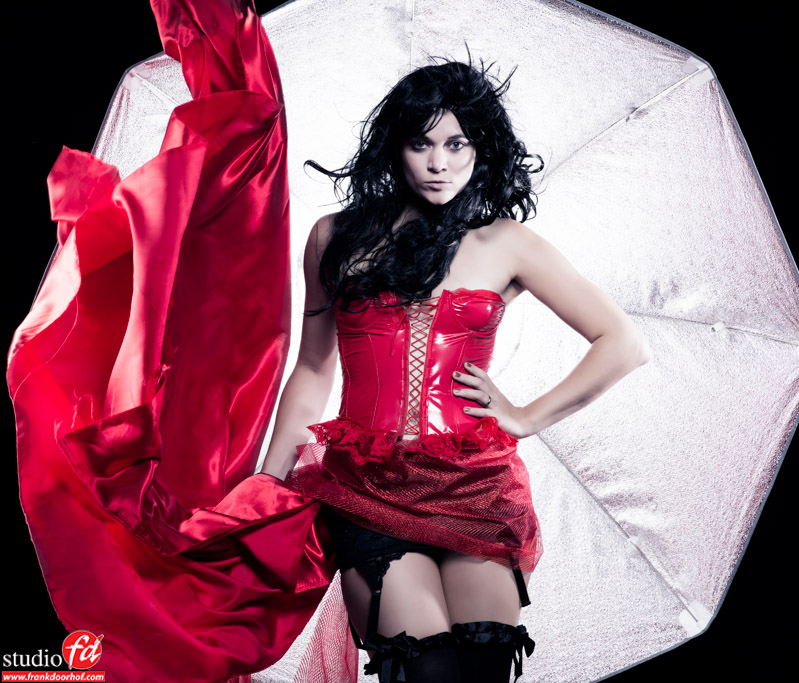 And because I know some of you want lightsetups 😀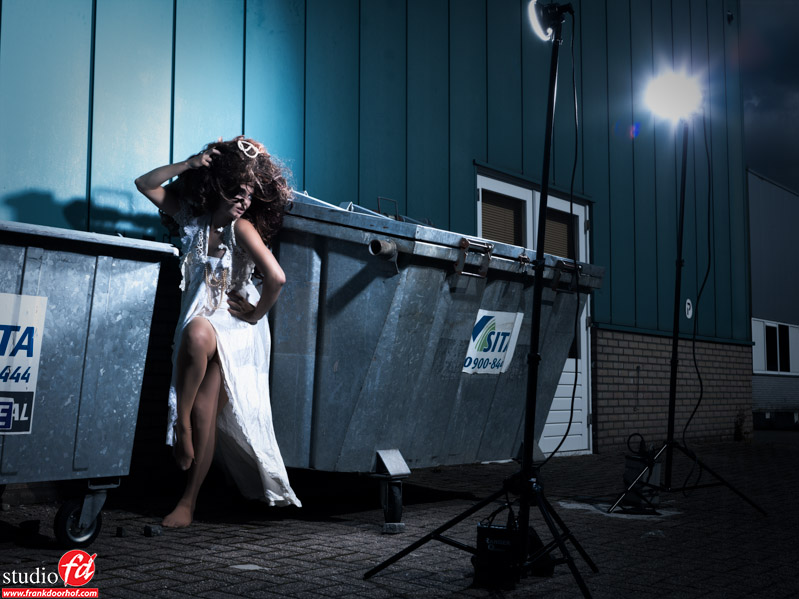 https://frankdoorhof.com/web/wp-content/uploads/2015/03/studioFD_Logo-1FV.png
0
0
Frank Doorhof
https://frankdoorhof.com/web/wp-content/uploads/2015/03/studioFD_Logo-1FV.png
Frank Doorhof
2012-10-09 07:00:09
2012-09-29 18:57:11
Nadine in style