I'm not a wedding photographer, although……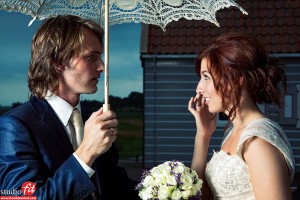 When one of your favorite models who has been one of my muze s for many years asks you what can you say ?
Marie joined our models some years ago and has been in some of my favorite concepts and locations. Her casting was one of a big reset, she mailed me many times to join the model group I was working with at that time and to be honest the images she mailed me did not convince me…… however finally I decided to give her a chance (hopefully after that she would stop mailing :D), she came in and was more interesting than on the webcam shots she mailed me, but I was not convinced yet. Her posing was not that good and she was obvious nervous. After 10 minutes she said "Wait a minute Frank" went to the makeup room and stayed there for a few minutes, she came back a model…. her posing was awesome and she really was someone completely different after the big reset.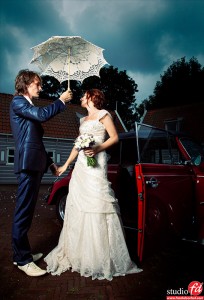 After this test shoot Marie joined me on countless photoshoots, workshops, advertising campaigns etc. etc. there was no idea to crazy of Marie would be up for it and she always nailed it, I have only a few models that I trust with almost every assignment and she is one of them.One day during a workshop she was not feeling well but she really shined, the best images I ever got from here, until I turned around and heard a big bang. Marie collapsed and was totally out. Now one advantage when you call 112 (911) and say that a model has fainted in a photo studio is that within 3 minutes there was an ambulance and they took good care of Marie. The good news arrived a few weeks later…. Marie was pregnant.
We never lost contact but it was quiet for some time, getting a child is a huge change of course. But a few weeks ago Marie got the urge again to pose and who did she ask…… 😀 yep she still got it. During that session she told me she was getting married and wanted to invite me…. yeah sure….. and yes very soon the question followed that she would love me to take the shots after the ceremonie, and what can you say to one of your favorite models ? "yes I will".
The shots during the normal day were in the capable hands of another of my favorite models…. Corine 😀 yep she also picked up the camera and is doing some fine work, so it was fun in the church with both of us shooting the ceremonie because let's be honest as a photographer you can sit front stage and when you already have your camera with you, what else to do to kill time.
I won't bore you with the normal ceremony shots but I do want to share these shots with you, it was raining and they had to go the diner of course so I had to work really fast (although they had given me all the time, I just don't feel it's proper to take more time than needed). With this kind of sessions I always aim for 2 great shots that they will love and can hang on the wall, however I understand it are no model shots so I try to coach as little as possible and just let them be themselves and a good couple they are to shoot.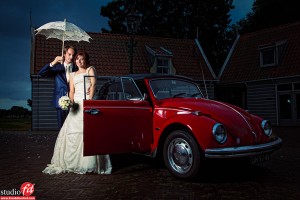 Technical information:
Camera : Canon 5DMKII
Lens : Canon 24-105 f4 IS L
Strobe : Elinchrom Quadra with 1 head and a shoot thru umbrella
Session time : app 10 minutes
From this side I would like to congratulate Marie and Symen (and Tijs) wish her all the best in her future, and of course hope to see her many times in front of my camera again.
And hoping for a lot of crazy themes, outfits and locations.
Marie you still rock 😀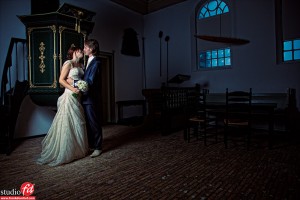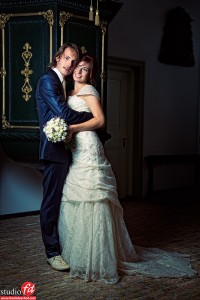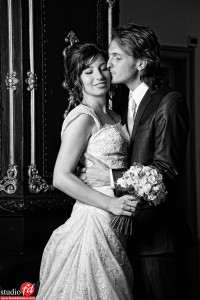 https://frankdoorhof.com/web/wp-content/uploads/2015/03/studioFD_Logo-1FV.png
0
0
Frank Doorhof
https://frankdoorhof.com/web/wp-content/uploads/2015/03/studioFD_Logo-1FV.png
Frank Doorhof
2010-08-17 20:23:02
2011-02-17 19:33:43
I'm not a wedding photographer, although……