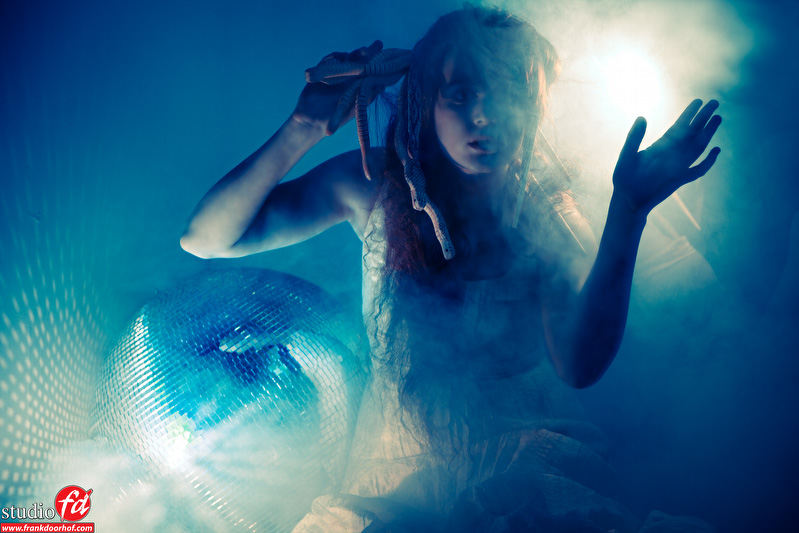 For me teaching workshops on locations is one of the most challenging and rewarding things I do, it forces me to do things differently and see things in a fresh and new way. That's also one of the things I always try to teach my students, know your gear and theory so you can shoot in any possible situation and deliver a good image. I'm therefore a big supporter of the idea that shooting on locations at least once every week or so will force the photographer to grow much faster than if he/she only shoots in the well known area of their studios. Because of the workshops I teach I'm often asked by companies and clubs to do the workshops in their (or an arranged) location and as you might have guessed it's always something I really enjoy.
March 6th it was time for the Kamera Express workshops with as theme, "Strobist".
You might have noticed that there is a lot of strobist stuff going on lately with me and that's true. I've always been a huge fan of "big flash" but after a nice chat with Joe McNally (who pushed me into "small flash") I decided it was also time to add the "small flash" or so called strobist way of using flash into my workshops. However I try to do it slightly different, in this blog post I take you backstage with the workshops I did for Kamera Express, you can see the backstage video at the end of the blog post (or now) and you can see my favorite shots of the day. I will also explain the techniques and vision behind the shots.
https://frankdoorhof.com/web/wp-content/uploads/2015/03/studioFD_Logo-1FV.png
0
0
Frank Doorhof
https://frankdoorhof.com/web/wp-content/uploads/2015/03/studioFD_Logo-1FV.png
Frank Doorhof
2011-03-10 15:40:02
2011-03-10 15:42:59
Strobist masterclass Kamera Express