During the corona crisis you see a lot of questions online to do this or do that, now in all honesty most of the times I don't take up the challenge unless it's really related to something that I do or that could be interesting for you guys. So that's why this challenge I did decide to take up.
The question, which 10 albums shaped your life in one way or another.
So I've selected 10 albums (which already was difficult) and give you a small explanation with each.

Let me start out why it was difficult.
It could have been really easy, most albums would be Queen, because very simple, if you want to know what band was the most important for me throughout my life… it has to be Queen. Heck our son is called Brian, I play a red special occasionally, during our wedding the song "teo torriatte" was playing in the church and on the birthcard from Brain the text read "it's a kind of magic" but I decided to make it a bit more "flexible" (and if you're into one of the artists I mention you get this joke)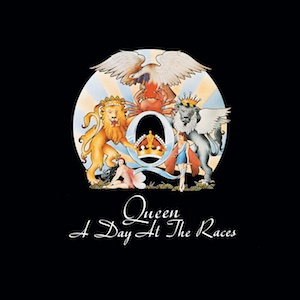 First of all there must be Queen.
And if there is one album….. day at the races.
Some of the most beautiful but also hard rocking songs including the stunning and probably best song ever Teo Torriatte, if you've never heard this song, take a deep breath and listen to it with your eyes closed, it will change the way you look at music from then on.

But in all honesty, choosing the best Queen album is just impossible.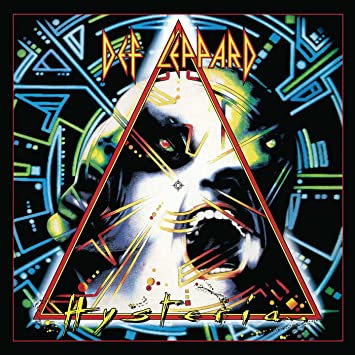 Not in particular order after Queen is Def Leppard.
I still remember the first time I heard Joe Elliot sing and I thought "OMG this is different", when hysteria was released it was a hit album in a form I think we've never seen again, almost every song on there was a hit, the production was insane. I remember a tour through the studio Wisseloord where they recorded Hysteria and the guy telling me they just installed a system that would never be taxed to the max, till the guys from Def Leppard showed up. Also their live performance "in the round in your face" that opened up with the cool lines from Dirty Harry, "do you feel lucky PUNKkkkkkkkkkkkkkkk" yeah, goosebumps.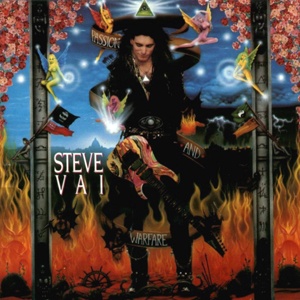 Steve Vai is a genius, but it's not everyone's cup of tea I think.
However together with his teacher Joe Satriani Steve Vai did pave the road for instrumental rock, and the album Passion and Warfare is a prime example of awesome guitar work that is just bordering on both terrifying and mind boggling but still very melodic and filled with feeling. Listen to tracks like "for the love of god" and "the audience is listening" and you will be treated to some of the best riffing and soloing you probably ever heard. One of the first huge live concerts I ever visited was "monsters of rock" the bill included Poison (which I also loved), Quireboys and two headliners Whitesnake and Aerosmith. Although Earosmith was last the show that Whitesnake put on was amazing, mostly due to the combination of our Dutch Adje v/d Berg and of course one guy named Steve Vai….. my goodness that was one awesome performance, still see the three neck guitar being pulled up to the ceiling of the arena hit with strong lights in the dark…. it was a goosebump moment.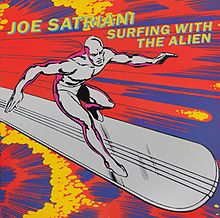 Like Steve Vai Joe Satriani is a guitar player that focuses on instrumental music a lot. What can I say about Joe….. he pushed me towards playing more melodic stuff in modes like Lydian, Steve Vai does the same kind of "moody" sounding modes but with Steve Vai you just know you probably never can play like this where Satriani…. well it just feels a bit more doable because there are stronger melodic lines….. doable till you try to play it that is. Anyway "Surfing with the Alien" and songs like "Always with you always with me" are just awesome and a must listen.
The Black Album, wow, wow, wow.
My mom actually bought this for me, I did know about Metallica thanks to Martin (one of my best friends) and he literally introduced me to all the more heavy stuff. But this is where there is cool border. I think the black album is awesome, at that point if I remember correctly he didn't like it. And in all honesty it's a different metallica, and although I love the black album I don't own any other albums by Metallica that I like that much, and even today "enter sandman" is awesome to play and to listen to.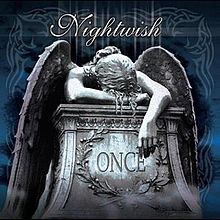 Nightwish I found out much later in life. The operatic singer (Tarja) and the incredible heavy music with huge classical influences are just absolutely awesome. There are bands that sound similar but the combination of the band and Tarja was just mesmerizing. Normally with bands the intro is cool and heavy but as the singer comes in… well you have to give room right…. not with Nightwish (or Queen), with nightwish you can even push harder because Tarja will overpower the band with her vocals. After Tarja left Nightwish just didn't have that magic anymore. Now fronted by dutch singer Floor Jansen gives us back a little bit of that old glamour, she's I think the proper replacement for Tarja, but still those days with Tarja…… those were special.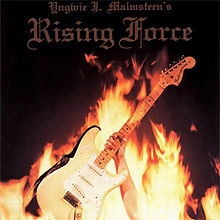 When Yngwie J Malmsteen hit the scene we all stopped and took a deep breath, WTF was going on here. Fluid arpeggios in good songs, awesome singers, even better keyboards and drums, this was a dream. Look at scenes from Live in Russia from the early days and listen to the song "rising force" and keep looking and listening to the end, this is neo classical rock/metal at it's best. I've ran the Malmsteen fanclub for a few years in the Netherlands, had some very nice encounters with Yngwie, till he became a bit too big for his head and he pushed me away after a concert where I was waiting (like usual) for the fanclub. And with all due respect I don't care who or what you are…. we are all equal, so I stood my ground and tore up my backstage pass in his face and walked out (luckily there was no body guard at that time) he didn't have a dutch fanclub for a while after that. Even now I still like those older songs and it's sad to see his ego winning over his performance, in the early days he was a really nice guy that took a lot of time for his fans, now he just wants to do everything himself and it's not a shiver of the old Malmsteen anymore… I miss that old one.
It did form me however in my approach in my photography. When I shoot celebrities my views are very simple. You do your job I do mine, if you think you're better than someone else there is no room in our studio for you. Luckily most celebrities are pretty down to earth, the most problems we experience are more with management or the people around the artist who think they are important because…..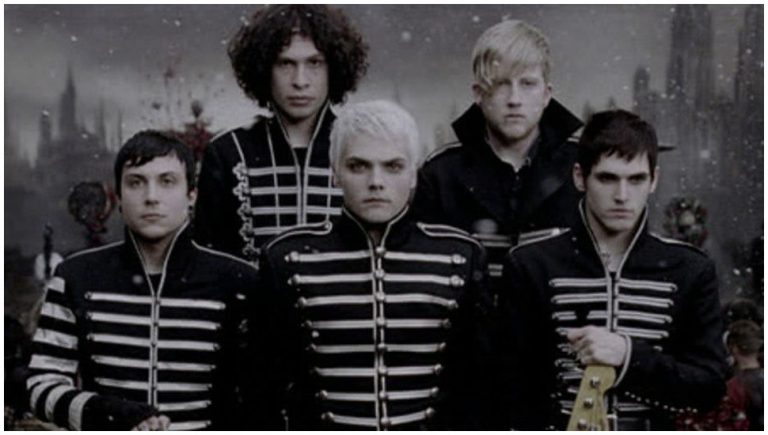 One night I was laying in bed watching some award show for horror movies and this band played. Immediately I jumped up in bed tried to wakeup Annewiek (no luck), the reason was that I loved the outfits of the band (see image) plus I absolutely loved the song they played "the black parade". Now with most bands when you buy an album (yes I'm that old that we bought albums) it's often a matter of 1-2 songs you like and the rest is "ok" (except with some bands), well My chemical Romance was one of those bands…….. that didn't disappoint. The CD from "The black parade" was in my car for at least 2 months on REPEAT, something that never happened before, every single song is a masterpiece, vocals are haunting and accurate, the music is the perfect blend between a bit of punk combined with metal and rock but also clearly some queen influences, it's insanely good. After that album and before….. it's ok but not that awesome.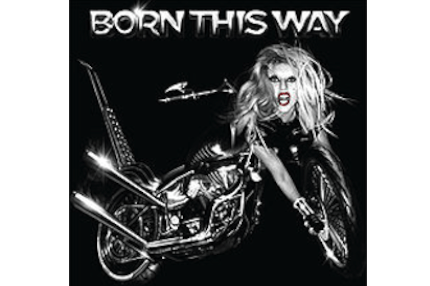 Lady Gaga
This might surprise you, but I have to explain.
I love music, and with music I mean MUSIC, meaning everything that has soul, power, passion, warfare, takes my breath away, is my Dr Feelgood, Kickstarts my heart etc. (you got them right :D) in other words if music is really done with the heart it's something I probably like. But that also means that most bands I listen to are more in the heavy segment, although I love Blues and even country music, but modern music…. I don't know a lot sounds over produced in a bad way, all the soul is taken out, everything is quantized to take out every single human error, clicktracks are used for the bands to stay exactly in sync etc. etc. when music comes out of a box it's often not for me. BUT…. that being said (and remember everything before BUT is BS) some artists really push my buttons in a very good way.

Let's see:
Lady Gaga, Rihanna, Eminem, Billie Eilish all artists that in my opinion use the music I'm not fond off and transform it into songs that I can listen to over and over again. At the moment I'm in my Billie Eilish phase, didn't hear a lot before this crisis until I found her song "bad guy" and I was sold, also when you watch her interviews and see how her and her brother create the music…. this is exactly how it's supposed to be, don't just go for the money, but create what you love and be nice to fans.
And finally……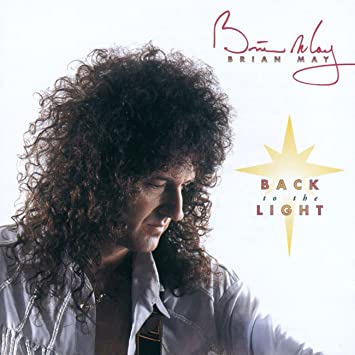 Dr, Brian Harold May…..
How long do you have…..
As a Queen fan my mom took me to London for a Christmas party, and some members off Queen would be there, at that point we did not know anything yet about Freddie. The Christmas party was awesome and I saw Smile perform. I bought a white guitar belt and an instructional video (starlicks) with Brian May at a local guitar shop. I asked him to sign it, but he had to run to look for someone, I thought "that's it", but to our surprise not 10 minutes later he joined our table to sign my stuff, it was very brief but it made me smile for weeks.
Years later we met Brian at a music auction in the Netherlands. Queen fans were allowed on stage (by request of Brian) but behind the curtains. Brian played "too much love will kill you", we saw the guitar under his rain coat and when he played the solo…. we all cried, not just for the song but the vibrations in the wooden floor and those AC-30 tube amps cranked to the max, I challenge you to keep dry eyes, you just can't help it. The only experience that comes close is when I'm on stage with Wibi Soerjadi (he is a close personal friend and piano player, the low notes on a concert grand piano is not possible to describe, those moments are better than…. well you know what)
20 minutes later we were outside in the pouring rain and Brian was sick so his manager didn't want him to stay, but… he resisted and we heard him say "those fans are why I'm here", he took his time, a LONG time and when he saw me "White guitar belt, London" WTF? really….. he openend up the back of the car and let me hold his guitar the red special (the real one).
Few years later I was married to Annewiek and we went to the "back to the light tour" I don't remember how but we ended up in his tour bus for autographs, Annewiek was really showing and it wouldn't take long before Brian would be born, Brian asked us if we knew what it would be, my answer was "when it's a boy we will name him Brian", to my surprise he wasn't like "cool", he did love the idea but he also warned us "don't name a kid after a star, what if you don't like his or her music after a while"….. Yeah sure Brian….. 😀
We were outside for less than a minute when I was pounded on my shoulder by someone bigger than me "Mr May doesn't want a pregnant woman standing in line, please follow me", we were escorted backstage (I was even allowed to touch some Queen flightcases, a magical moment) and guided towards seating areas, he was willing to exchange our tickets, but our own tickets actually were slightly better… I've never expected someone of that kind of status to think about this.
Brian May for me is a legend.
He build his own guitar and has changed the music scene forever thanks to Queen. He has openly battled depression and still does and showed that just like us he is human and has the same problems. However the most Brian influenced me in is behavior, NEVER forget the people that put you were you are, without fans, followers, customers or whatever you're nothing.

Even now Brian has a very active Instagram feed, inspires people worldwide to play songs with him via recordings and responds to fans online every day. For someone with a true legend status this is for me a sign of someone that has changed the music world forever but also shows that if you're a true star you never forget the real world, your fans.

Next to being one of the worlds biggest rockstars Brian is active in 3D photography, astrology and of course music.
The first time I heard the first notes of the solo in "you and I" from Lady Gaga I told Annewiek "that must be Brian May" and indeed it was. To be able to recognize someone's playing within a few notes in a genre where you don't expect it…. well that shows how unique he is. Now I have to be complete here. From Queen I also met Roger a few times and also he was a true gentleman and took plenty of time with the fans, I did however always found Roger to be more "selective" with his time and who he met.
Choosing 10 albums that changed your life was hard, but fun.
It's far from complete but it's close to the most important ones I think.

Hope you guys enjoyed it, although it had nothing to do with photography 😀
https://frankdoorhof.com/web/wp-content/uploads/2020/04/A_Day_at_the_Races_Queen.jpg
300
300
Frank Doorhof
https://frankdoorhof.com/web/wp-content/uploads/2015/03/studioFD_Logo-1FV.png
Frank Doorhof
2020-04-30 11:14:09
2020-04-30 11:14:12
My ten