We all love our gadgets, and when the gadgets can really add something to our photographic workflow it gets even more interesting of course.
As you have read on this blog before I recently sold my MacBookPro in exchange for a Sony Vaio Duo 13 which I still use and love, but in all honestly it's in a price range where not everyone is able to shop in for a tablet/laptop, so I was very interested to testdrive the new Microsoft tablet, Surface Pro 2.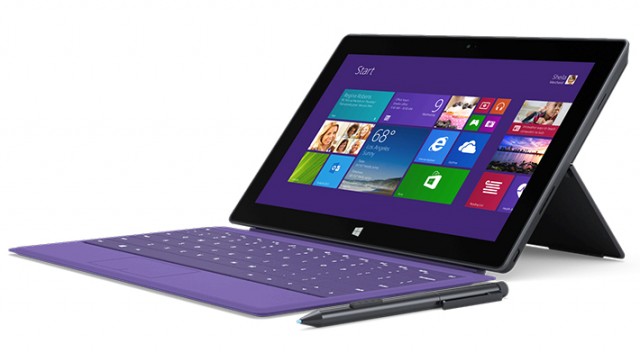 So what is it?
I always describe my Sony DUO13 as a mix between a laptop and a tablet, in my opinion it's more a laptop than a tablet and that's also what I really like about the DUO13, the Surface Pro2 is more a mix between a tablet and a laptop, in other words it's really a tablet but it runs the full version of Windows 8.1 and it has a keyboard with touchpad but that's really something that's "added". It seems like a small difference but it's really a big difference for me, I would see the Surface 2 really as a replacement for the iPad whilst the DUO13 is more a replacement for my MBP.
In todays market it's getting more and more difficult to really put devices into "boxes" so I think as a photographer you really should go out and hold the devices before buying. For example the Surface Pro2 is really a cool and great tablet, it works really nice and is great as handheld iPad replacement, the DUO13 is a bit less "tablet" like but is much better to "really work" on with a better and more stable keyboard. But later more on this.
So let's look at the specs of the Surface Pro2.
There are several options for the memory layout of the Surface Pro 2.
You can opt for 4 or 8GB internal memory and a 64 or 128GB internal storage option.
As a replacement for the iPad you should take into account that you will loose a large amount of this internal storage for the operating system, remember it's a full blown Windows 8.1 installation.
The Surface Pro2 has one USB3 port, a MicroSD port, a MiniHDMI port and a magnetic power connector (reminds a bit of the MacBook charger connector from previous generations).
The screen is a very nice 10.6″ screen with according to Microsoft "very accurate colors" but I always advise to calibrate the screen anyway with your color analyzer, and because it's the full Windows install this is no problem at all of course.
The power inside is the new powerful 4th-Generation (Haswell) Intel Core i5 processor. A dual-core CPU  at 1.6 Ghz which can be boosted to 2.6 Ghz with Turbo Boost. Battery life thanks to the new Haswell has increased to 5-7 hours (depending on the settings and the work you do)
What to do with it?
This of course is the question that a lot of people ask.
Well actually the answer is very simple, almost everything you need on location or travel.
Like the DUO13 the Surface Pro 2 is able to use a stylus on the screen for retouching, the DUO13 doesn't use the Wacom technique, the Surface Pro 2 does, so if you need pressure sensitivity in Lightroom and Photoshop make sure to check this out, for most people (like me) it's however often the quick retouching I do on the road and when I go into Photoshop it's more because I need to do something quick, and to be honest at the moment I never ran into problems with the DUO13 that I needed pressure sensitivity. When I retouch for the workshops or in the hotel room I will connect my Wacom and use that for the retouching, so unless you really paint or need that pressure sensitivity I think both are more than capable.
But most of all I use the Surface 2 and my DUO13 for tethering on location.
In the past I used the MacBookPro for this and it worked like a charm, don't get me wrong, however working with a much smaller "tablet" like solution simply rocks, you can walk around with it in your bag and shoot straight to the tablet running Lightroom or Capture One and the display (when protected from the sun) gives a good and clear view of the images coming in. One of the things I really like about the Surface Pro2 is the 2 option kickstand, the DUO13 for example only has one setting which is sometimes not the perfect one.
Tethering on location (or the studio) is something that some people are using all the time and some people never tried because they think…… well take my advice, really guys try it once and you will be hooked, I know it seems like a burden to take your tablet, a cable (or wireless) and shoot to a "screen" on location, but as soon as you get used to it… it will really help getting the perfect shot and even speed up your shoot a lot. I would not want to be without it.
But…. well…. it's Windows?
Yeah I know.
Our studio is dominated by Macs, iMacs, MacPros, iPads, iPhones, MacBooks etc. everything we use is Apple. But Apple misses something and thats an iPad running MacOs, meaning you're always "stuck" by what works with apps, now for some things this is no problem at all, I love working on my iPad, but I have hours of "free" time in planes, waiting rooms etc. where I would love to work in Lightroom on selecting, doing some adjustments etc. and that's not possible on the iPad, and for me a MBP is just way too big in the plane, so this is where a tablet like the Surface Pro2 REALLY shines, it's like holding the iPad but having a full blown editing suite under your fingertips (or stylus tip) and to be honest I actually started to really like the "double" windows approach, I find my self in the "blocks" mode when using the Surface 2/DUO13 in "entertainment" mode and I switch to the desktop version when I need to copy and edit. It's the best of both worlds. And with the Creative cloud from Adobe it doesn't matter which OS you're running, everything is synced and the same on both systems, also for most plugins you can use both systems without a problem, and otherwise just ask your suplier.
The whole Windows vs Mac is a bit old in the tooth I think, yeah I still don't like Windows registry and I'm afraid that in a year I have to reinstall everything from scratch, but the nice thing is that all your apps can be synced, so in essence you only have to reinstall your "non apps" which takes away a lot of the time, but still I like the Mac OS more in this area, on the other hand I only use the tablets for travel and tethered shooting…. so it's one install that I use and that's it, the total installation process took me less than an hour and everything ran the way I wanted.
And one thing I really like from the new Windows 8.1 is Miracast. In our studio we now run the tablets away from the big monitor on which the attendees/clients see the images coming in, no cables are needed we just use Miracast to "beam" the images straight to the monitor (or a Miracast device which retails for around 50.00).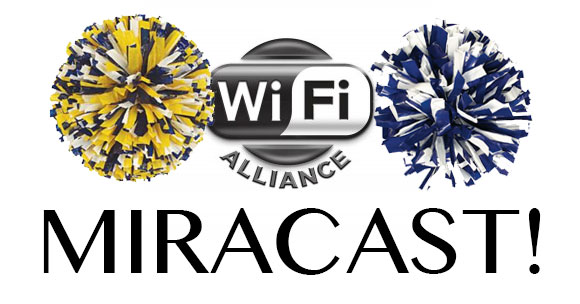 Conclusion
When I compare the DUO13 to the Surface Pro 2 there are some things that I like and some things I don't like.
The DUO13 for me is a very complete solution, actually everything you want is there, the 13″ screen is just big/small enough, there is a modem option for using internet on the road, 2 USB3 ports, full HDMI port, SD card reader etc.
The Surface Pro2 however is twice as cheap, but has only one USB3 port which is not really a problem, however I would have loved to see a full SD card slot and not only a MicroSD slot, I understand that this is great to increase the internal storage for movies on the road, but with the DUO13 I can leave my card reader at home and with the Surface Pro 2 I still have to carry the card reader with me. Same is for the HDMI connection, the microHDMI connector limits the connectivity, you can of course bring a convertor cable, but again you have to bring it, not loose it etc. The Smart Cover with keyboard is great, I never liked the DUO13 to be unprotected to be honest, the Surface Pro2 does this much better by using the keyboard as protection, but…. I also have to add that I don't like the touchpad, trying to drag and drop is a nightmare at first and an annoyance after a few days, you have to use two fingers otherwise it will just not work, but in all honesty the touchpad of the DUO13 also is not great, and I know I'm spoiled by using Apples for a few years but still I think both can be much better.
Overall however, especially seeing the price difference, I REALLY like the Surface 2 a lot.
It's the perfect travel companion, but do get the largest storage and internal memory option, it's great for tethering, even the 4GB version I'm testing now has no problems with working with the 36MP files coming from my Sony A7r into Lightroom, it's really fast, which actually stunned some of my students last week who were using 17″ high end laptops from 1-2 years old that were MUCH slower, when they heard about the 6-7 hours of "playtime" they went green with envy, their laptops were "empty" after approximately 2 hours of tethering… the Surface Pro 2 (and DUO13) are after a full workshop day around 30-40% on the battery gauge, which is really impressive because it means actually that when shooting tethered all the previews are also created and we always have the screens on full brightness plus we use Wifi for Miracast.
If you want to shoot tethered and don't want to spend a lot of money and are thinking about adding a tablet anyway make sure to check out the Surface Pro2, a lot of the apps I use for the iPad have alternatives on the Windows store and there are also a lot of free apps on there that are really fun, it's a bit getting used to not surfing the photography department for the simple reason I have a full blown Photoshop and Lightroom on my tablet, but hey there are worse things to get used to.
If you travel a lot and want to replace a laptop and want a full package (and you have a higher budget) I think the DUO13 is still an awesome choice, but for the price the Surface Pro 2 from Microsoft is VERY hard to beat for the Photographers, I simple really really like it.
What to improve?
Originally I was really happy with my MBP and did not even think about switching to Windows or a tablet.
When I saw the new Wacom companion my opinion however changed, I was blown away with the options we now had, shooting tethered on location on a tablet, but also having the full retouching suite under our fingertips, wow that's awesome, but I strongly believe Wacom did miss the boat on some parts, first of course the pricing which is rather high, but most of all the chosen processor, I really don't understand why they did not use the new Hasswell, let's be honest when you use something like this with Lightroom and Photoshop you don't want to run to a power outlet after 2-3 hours, you want to keep working for a full day, and even with the Hasswell this is not possible yet, but at least we can work at least 4-5 hours without the need of power and that's a huge deal for me.
What I actually really miss in both the DUO13 and Surface Pro 2 are a few extra buttons on the side, and it could very easily be added I think.
Let's day there would be 5 extra buttons which can be assigned to a keystroke via software, this would make the use of a keyboard absolute during retouching. Now I need a keyboard for my ALT, CTRL and SPACE bar, which is actually ridiculous of course, all the other options I could do with menus etc. but because these buttons are vital for retouching you have to add the keyboard, just add a few buttons to the side and this problem is solved and I think a lot of photographers would be very very happy.
Further I would really like to see a SD slot in a next version of the Surface Pro 2 and a slot for a SIM card.
Also the keyboard should be revamped, it does work great on the desk but when sitting with the Surface balancing on your foot it's a bit unstable, this is where the DUO13 really beats the Surface Pro 2, it's a very stable solid combination, but as mentioned before I really see the Surface Pro 2 more as a tablet and the DUO13 more as a laptop replacement.
https://frankdoorhof.com/web/wp-content/uploads/2015/03/studioFD_Logo-1FV.png
0
0
Frank Doorhof
https://frankdoorhof.com/web/wp-content/uploads/2015/03/studioFD_Logo-1FV.png
Frank Doorhof
2013-11-27 06:00:49
2013-11-25 17:02:48
Microsoft Surface Pro 2