Focus on imaging 2013 Birmingham
Oempf, it's over and done…..
Well Focus on Imaging that is.
What an incredible show this was.
For us these shows are not only cool to look around but also a great way to network and meet up with a lot of great friends like Hector from DxO (we have some cool stuff coming from that corporation), Alastair and the team from SmugMug (more on that later this week), Erik from Expoimaging who just released an amazing striplight (reviewed on this blog a few days ago), the team from Mamiya/Leaf and Phase One (great new camera) and of course our friends from Tethertools and we can of course not forget our buddies/groupies/crazy guys Glyn Dewis and Daveeee (and many many more).
During the show I managed to film some interviews for the next episode of "The DOORhof is always open" with Maisy, Steve Howdle and our buddy James Schmelzer (In my opinion one of the best promoters for constant light) and this week we will also film an interview with no one less than Drew Gardner.
I've been one of the guestspeakers on the booth of our very good friends from "The Flash Centre". Normally during tradeshows  you are often incredibly limited space wise but not when you work for Elinchrom and "The Flash Centre" a spacious stage and when they asked me what I wanted to do and I replied "Get me a smoke machine" I thought "this is never gonna happen"…… well it did. And when you give me room and a smoke machine…. well weird things can happen.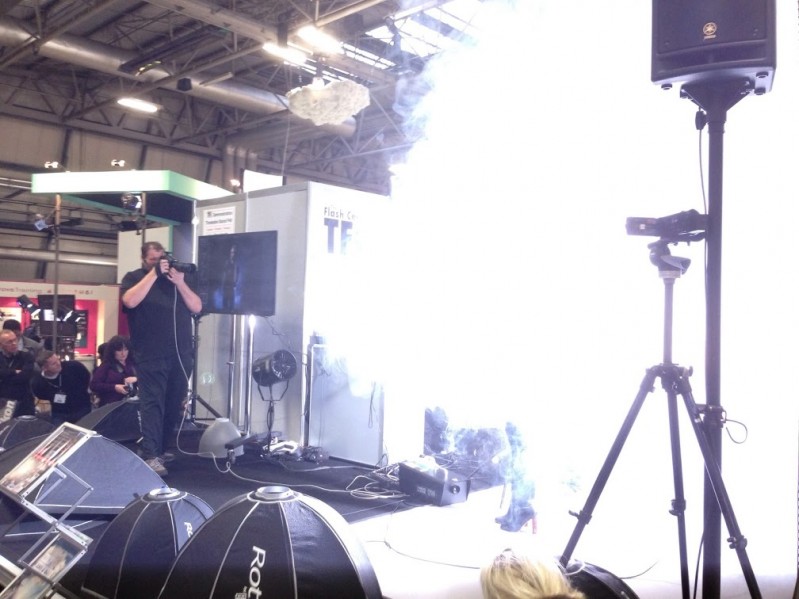 Many thanks to Owen Lloyd for the image (shot with his iPhone)
During the SWPP a few weeks ago it was the first time I really worked for the Flash Centre in the UK, of course I already knew Chris and his team from Photokina but working with him and his team already was an absolute delight during the SWPP but even better during the Focus on Imaging and I'm more than looking forward to my UK tour (London, Birmingham and Edinburgh) which the Flash centre is now finalizing.
During the SWPP it was also the first time I worked with our model Maisy, and I can honestly say that I was blown away by this lady, so when Chris asked me which model I wanted for Focus on imaging I knew that it had to be Maisy… well as with the smoke machine they arranged it again 🙂
Today some images I shot during the demos at the booth.
All editing was done on my laptop during the brakes at the tradefloor with Lightroom, DxO, Photoshop and Alien Skin. Now these are probably not images you would expect from a tradeshow but I decided it would be way much more fun to "trigger" people into being more creative with their shoots instead of just showing some lighting tricks….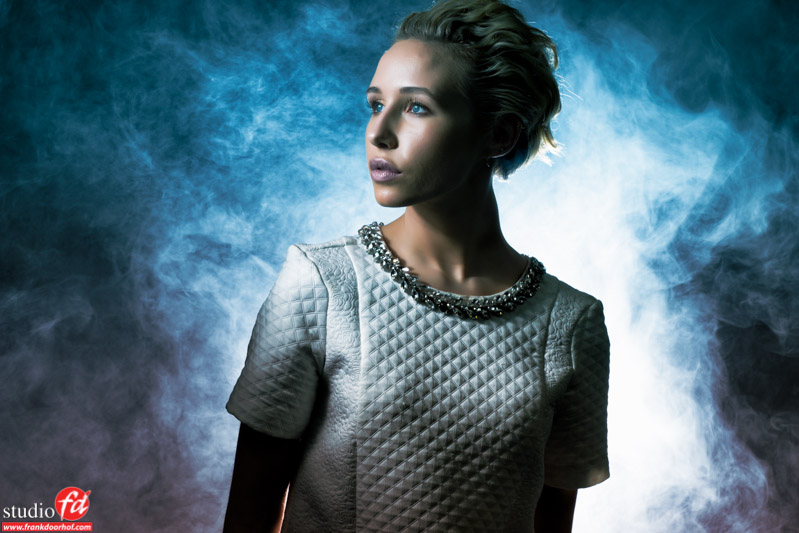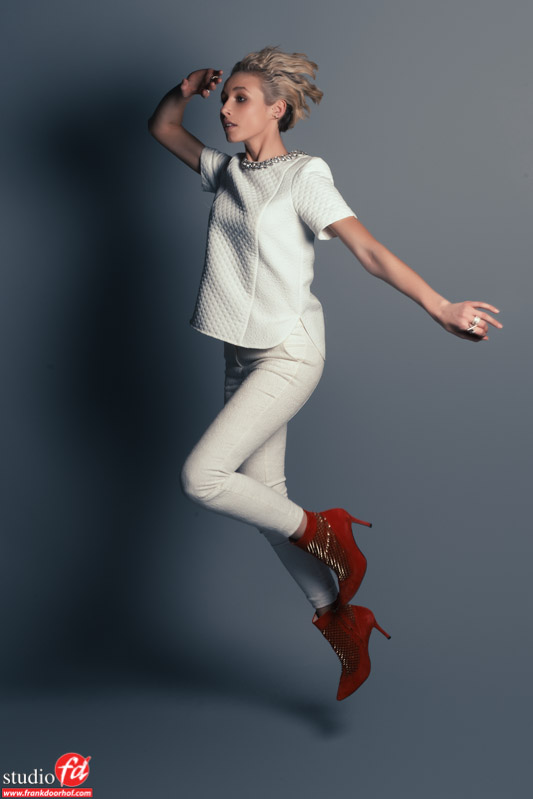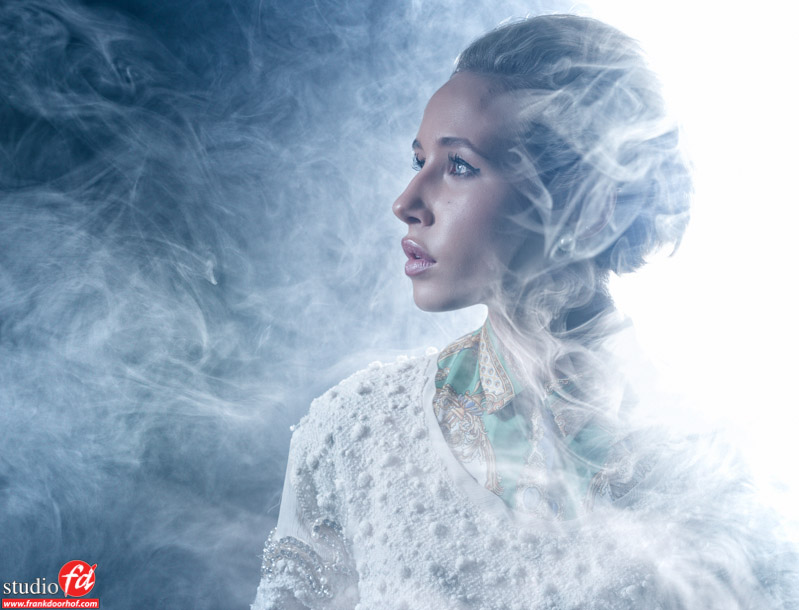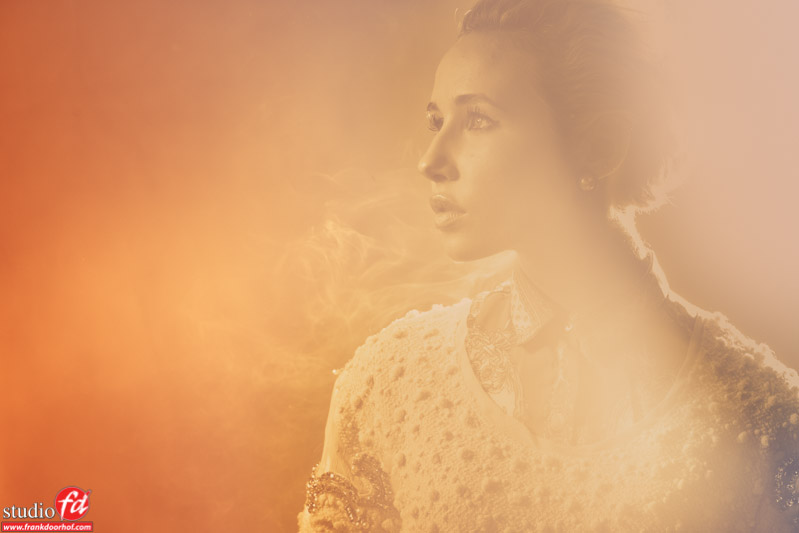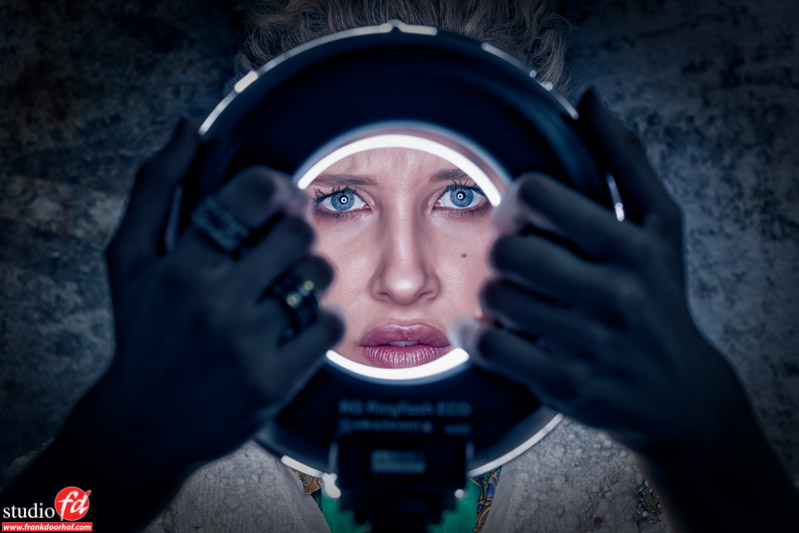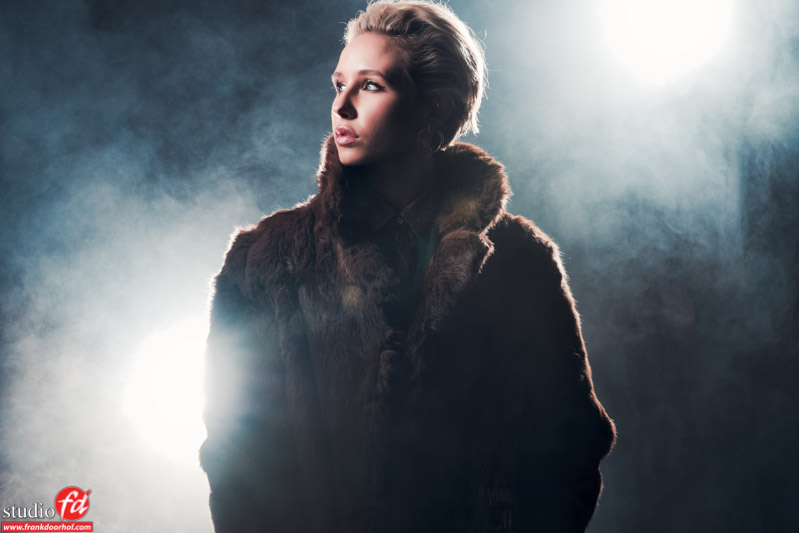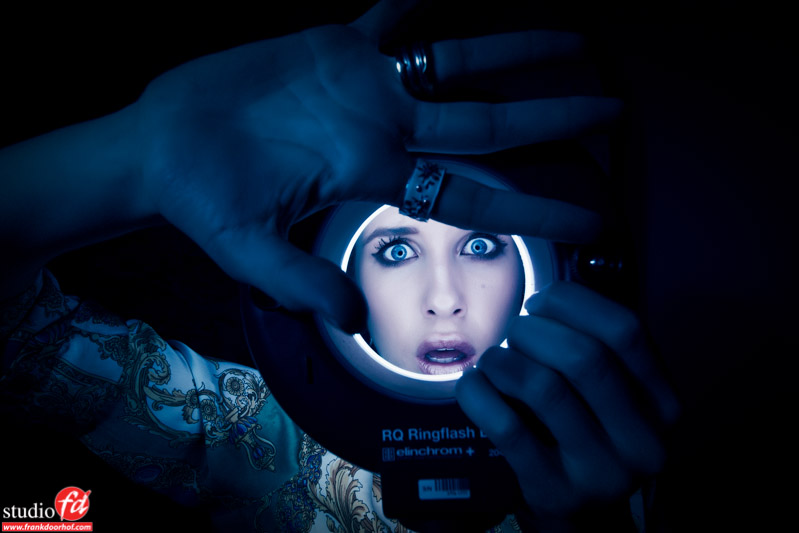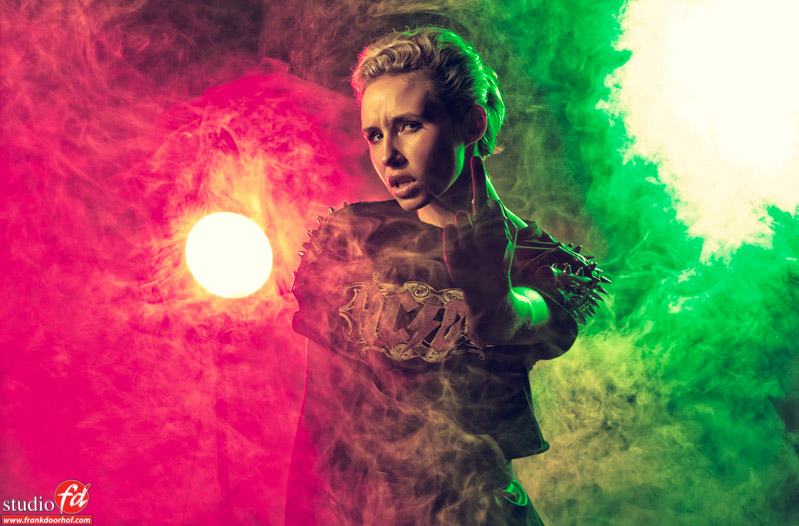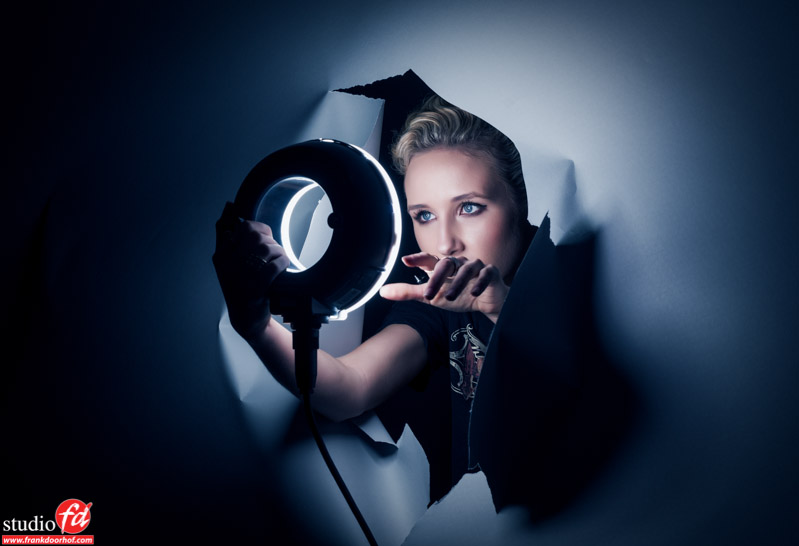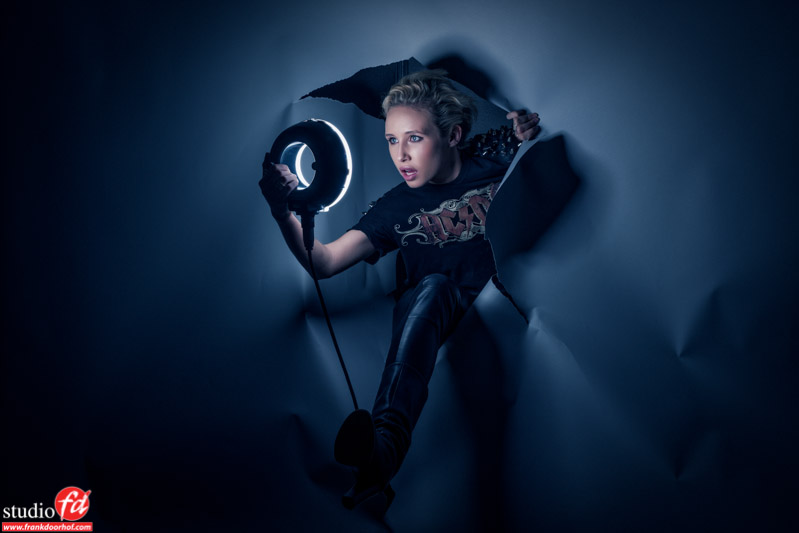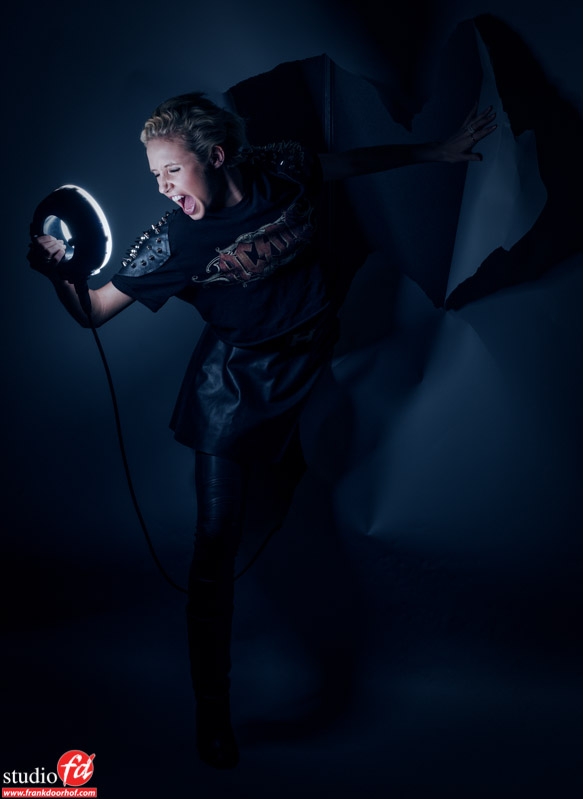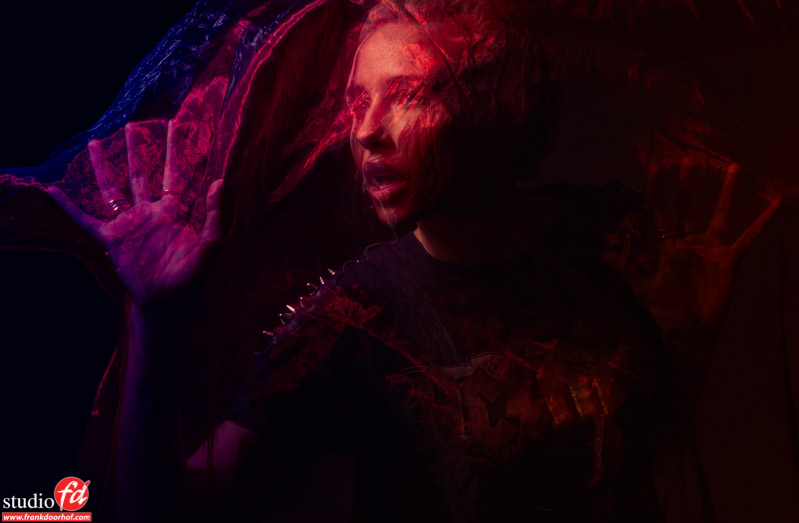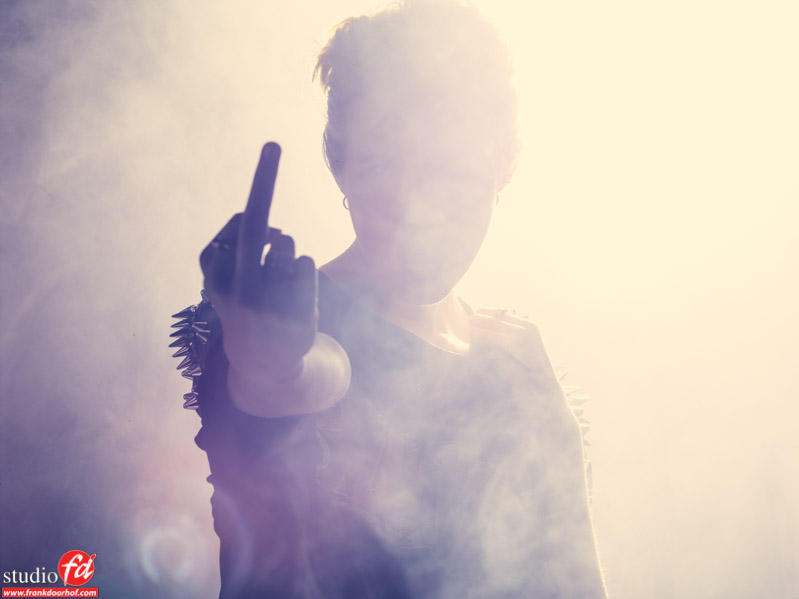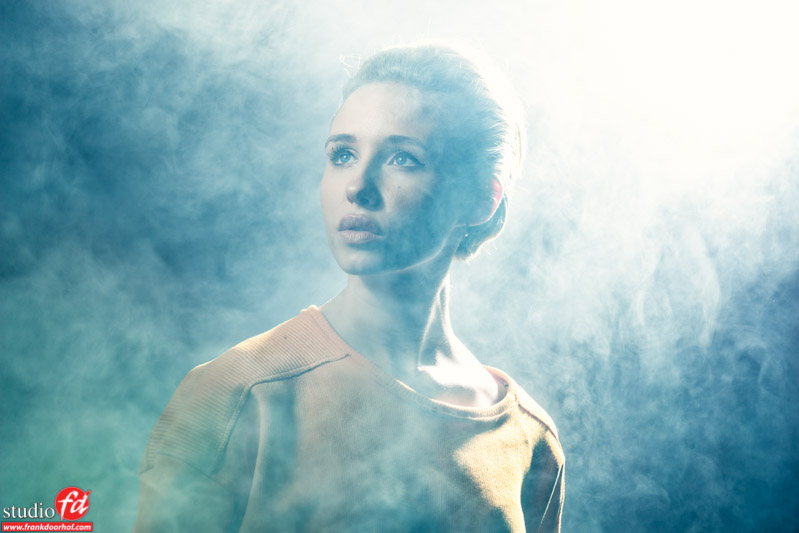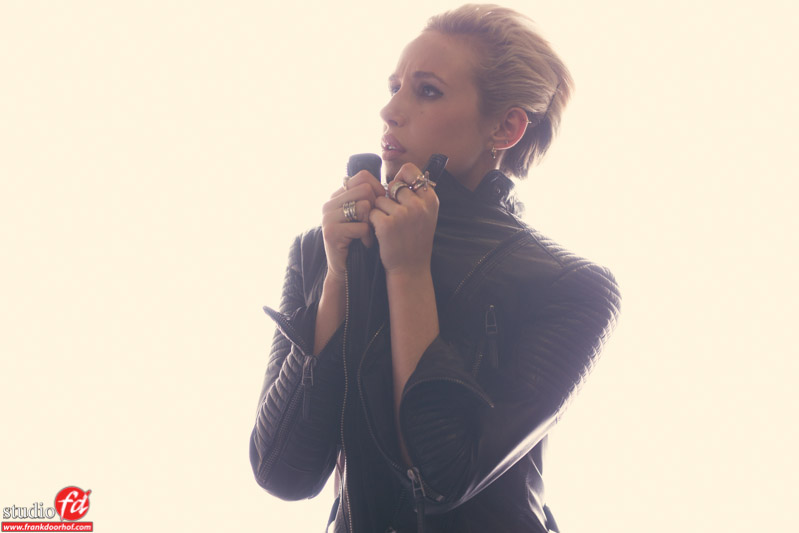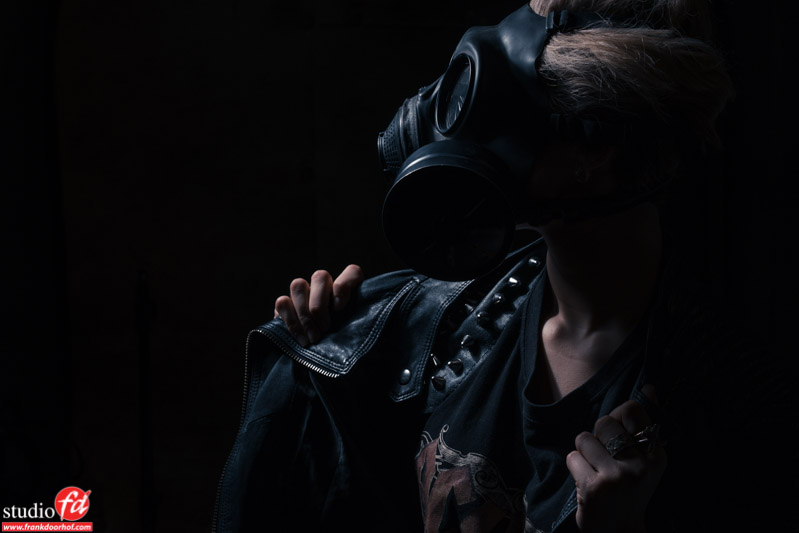 From my side I would again like to thank the team from "The Flash Centre" and Elinchrom for taking such incredibly good care of us and of course Maisy for keeping up with me and the great other speakers (all using light meters :)) Steve Howdle and John Denton
However I would without any doubt give a big shout out to all you guys that visited the demos and gave me an incredible warm welcome and even stayed well after the show officially needed to be cleared 😀 YOU GUYS ROCK!!!!
https://frankdoorhof.com/web/wp-content/uploads/2015/03/studioFD_Logo-1FV.png
0
0
Frank Doorhof
https://frankdoorhof.com/web/wp-content/uploads/2015/03/studioFD_Logo-1FV.png
Frank Doorhof
2013-03-07 07:00:12
2013-03-06 22:03:16
Focus on imaging 2013 Birmingham