A lot of people have asked me about my ideas on the Elinchrom LiteMotiv.
I won't make a review on this modifier for the simple reason…what's there to tell you guys except how it looks and let's be honest you can see that online right?
What I will tell you, and show you is some of the samples I made with it and what it can do.
In this sample I placed our model Manon straight between our custom background which was placed in a very sharp V shape.
The only light used was the LiteMotiv 1.50 direct without any diffusion material. Retouch was done in Photoshop with mostly just adding some MacPhun Intensify (and a very slight vignette).
What I like about the LiteMotiv can be clearly seen in this shot.
The light quality is different from a large softbox, it has more "pop" or "bite" as I love to call it. And because the box is almost round you can even play with some awesome vignetting when you feather the light (something I did not do here).
Overall I think Elinchrom placed a very interesting product on the market which will have a large draw on fashion shooters like myself and people that just don't like that overly soft image quality but want something a bit more "poppy" 😀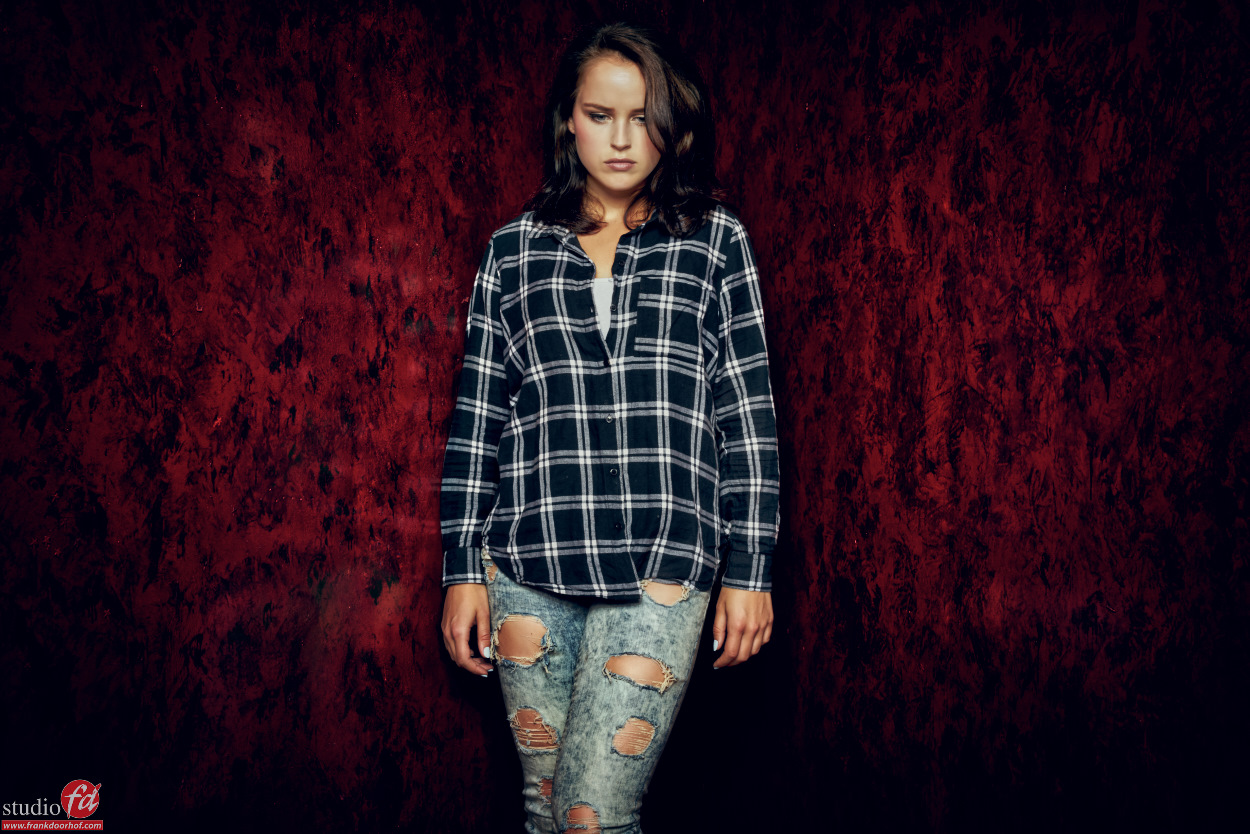 https://frankdoorhof.com/web/wp-content/uploads/2015/06/Manon-Juni-13-2015-1167.jpg
834
1250
Frank Doorhof
https://frankdoorhof.com/web/wp-content/uploads/2015/03/studioFD_Logo-1FV.png
Frank Doorhof
2015-06-24 08:00:23
2015-06-17 17:54:10
Elinchrom LiteMotiv sample