To be 100% clear….this camera was borrowed from our friends at Degreef & Partner. So I did not buy it myself (but there is a huge chance I will)
https://www.degreef-partner.nl/nl/insta360-camera.html
I love 360 cameras but have (so far) always been disappointed by the resolution. For social media it's often good enough but I just love to be able to zoom in and experience the scene a bit more like I saw it in real life. Coupled with the 180 degrees cameras this means you need a lot of resolution. In the last few years I've tried several low cost solutions from Huawei and Samsung and to be fair for what they cost they are fun but also junk when you want to do video or use it for something else than social media. I've also tried the Ricoh solution (4k) and was much more impressed by that one to be honest, but still….. video not that well.
So when I heard about the new modulair Insta360R one I was very interested and asked for a review sample.
Now to be fair, this is NOT the review.
Just some first opinions.
The thing I really like about the insta360 approach is that you can switch over camera modules (or battery modules) and that way you can switch from 360 to a 1″ camera and a normal action cam. At the moment I don't have a 1″ camera version so all my opinions are based on the normal action cam and the 360.
Photos are pretty impressive in 360 much better than what I tested before on the Ricoh (but that was 2 years ago)
Video is incredible with good light but don't use the enhancements because you'll see noise. Low light…. Needs improvement
Somethings I don't like
Would love to be able to switch lenses without taking the battery off
Startup time could be faster
Low light performance is not that good, photos are great but video really suffers in low light, this will probably be miles better with the 1″ version so in all honesty if you have the option I would skip the normal action cam and go straight for the 1″ version if you (like me) use the camera mostly in darker areas, I hope I can test the 1″ also someday.
What I do like
App and software is just fricking awesome. Editing 360 is almost childsplay it's so easy on both iOS and Android that you don't even think you need the desktop app, until you install it, it's very complete and includes a Premiere plugin (yeah) The thing I really like for video is the speed in which you can edit, in the app there is a sort of "go as you go" mode which means you just play the video and move the camera around and that creates the keyframes, you can also just add keyframes and switch from a normal camera look to a tiny planet and move around or twist, it's pretty insane what you can do and how fast. I remember trying to this a while ago in Premiere and after an hour or so I got something decent and decided it just wasn't worth all the effort, now it's almost in real time, this is really awesome and just pushes your creativity to the max.
The app itself has loads and loads of settings for different situations like HDR, nightmode, burst etc etc. are found in the mobile apps so the camera will fit almost any purpose.
Image stabilization is spot on although not as good as the Osmo Pocket (which is to be expected seeing that one has a gimble, but that being said… it's very impressive.
It's a modulair system. Just let's hope they keep adding modules instead of going to another modulair system. Which I think they probably won't. Because this works really well
First ideas
I still have to test a lot more and have some ideas how to use this in a educational and BTS setup. Let's just hope they don't need it back soon.
It's amazing to play with 360 images and videos and although it's very gimmicky I just love the little planets, so for now I'm closing this first post with some tiny planets I shot this weekend in Disneyland Paris, it was terrible weather so I didn't do what I wanted to do, but still I think you get a pretty good idea about the quality, now shoot in GOOD light conditions and you will be stunned I think. Let's see in the next post which I will make after the workshop this weekend.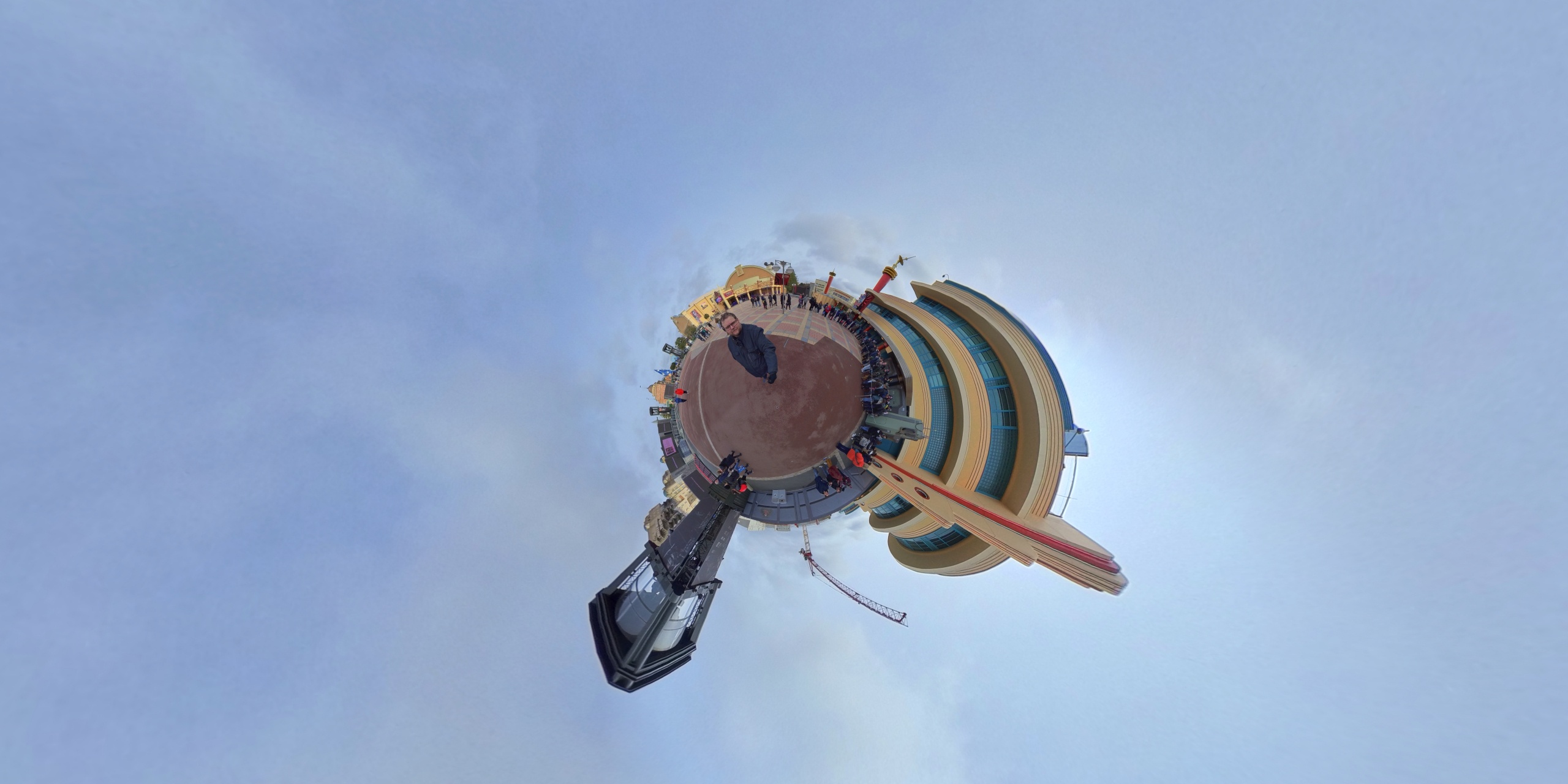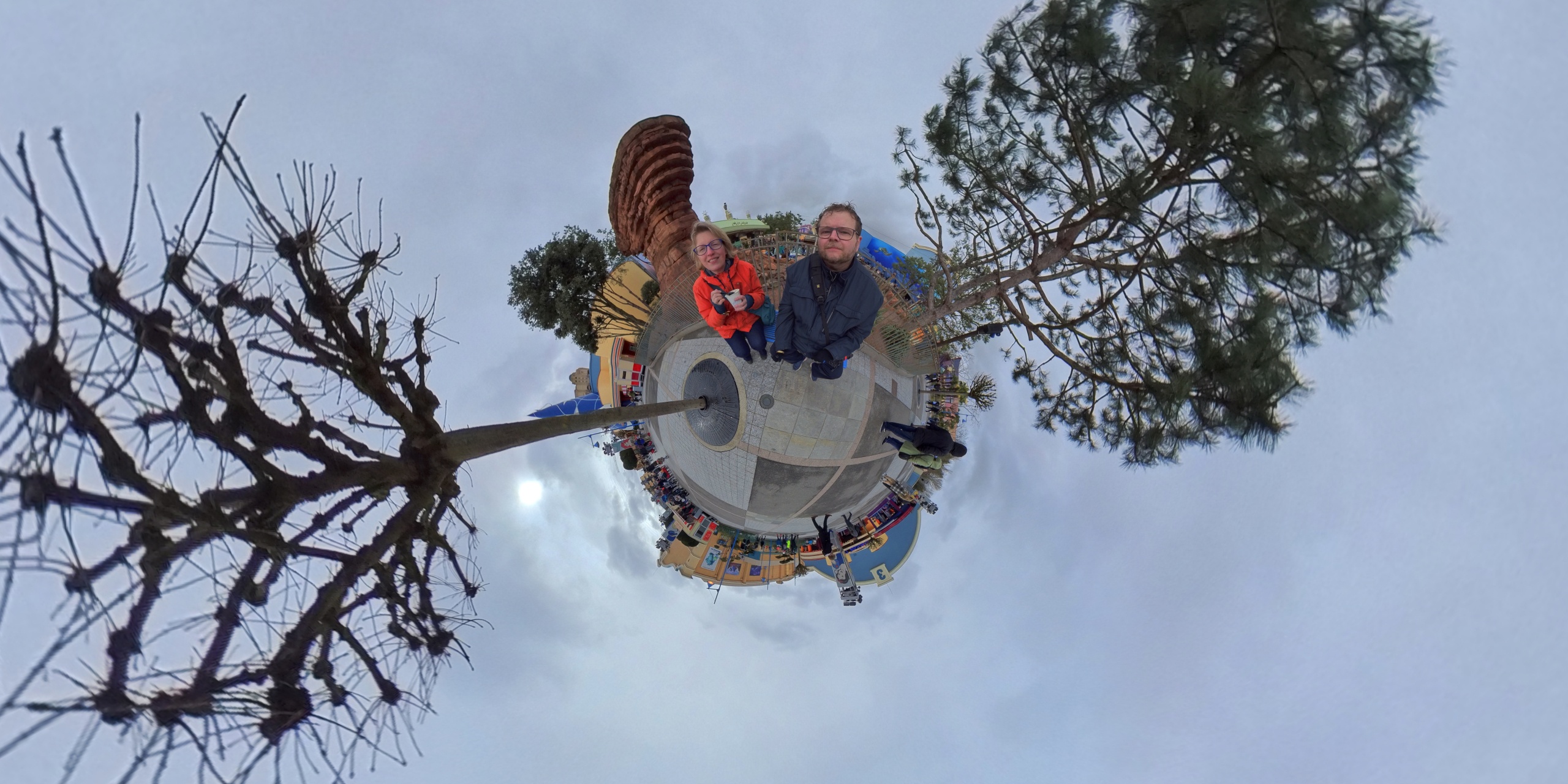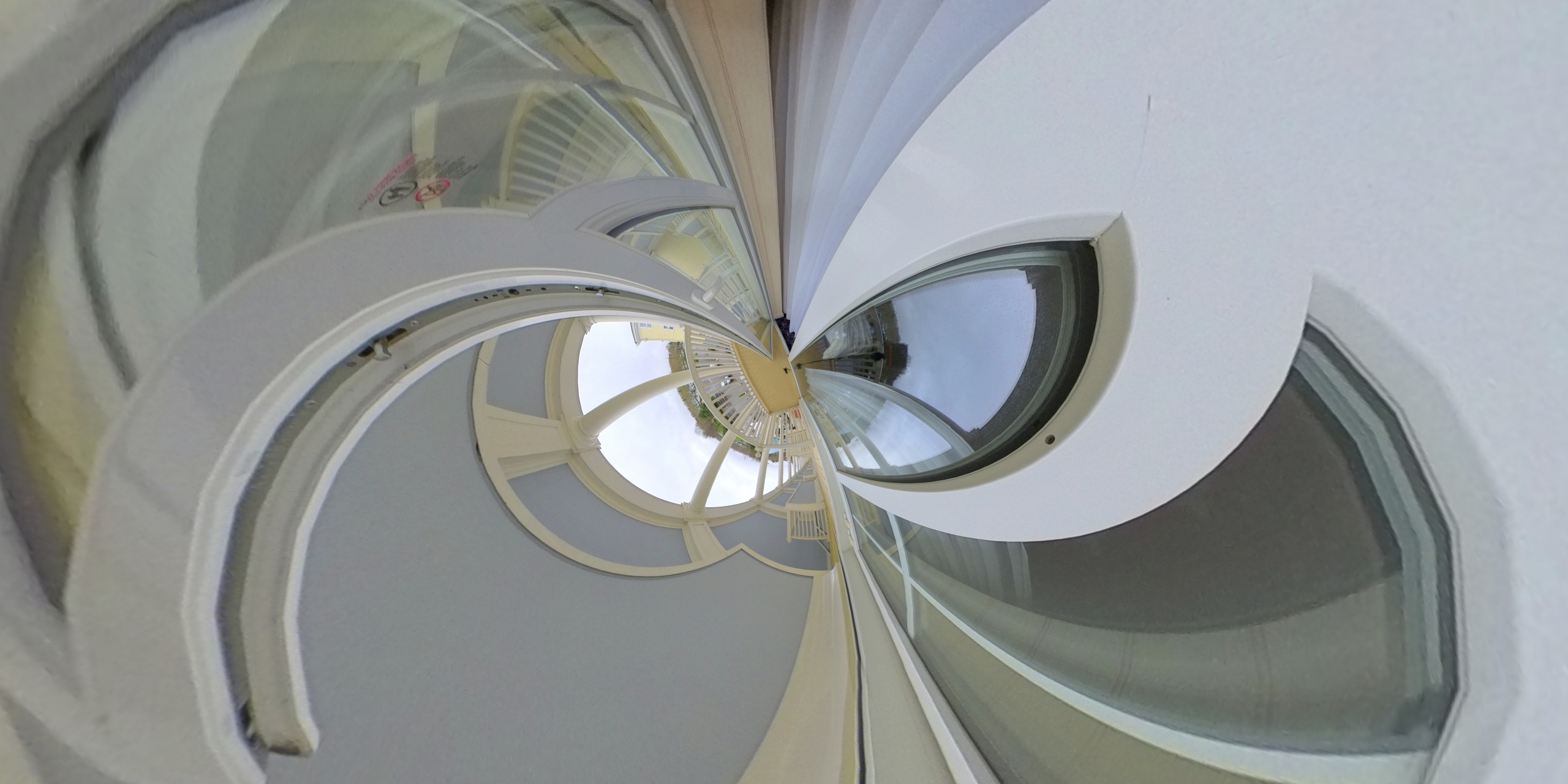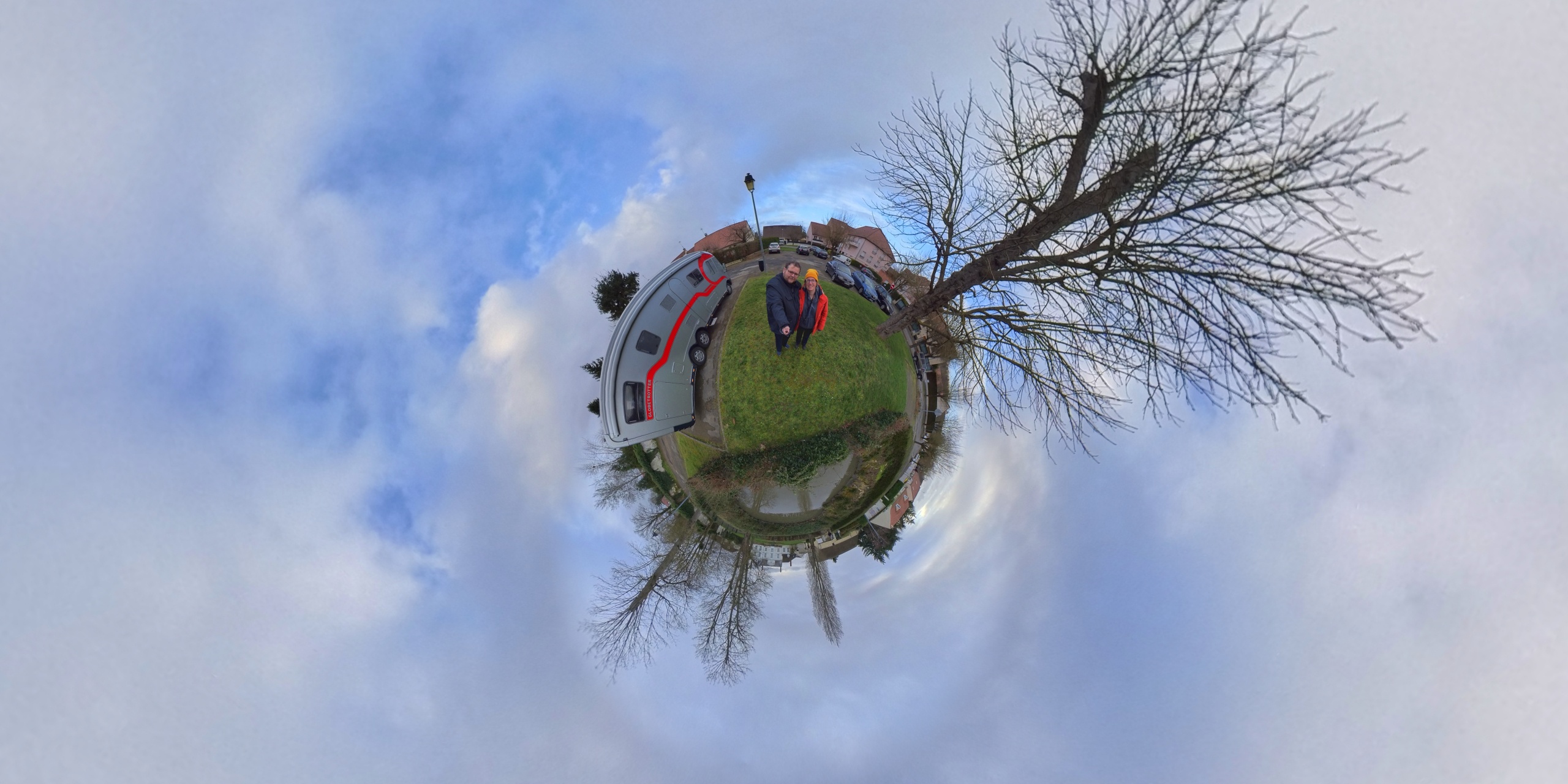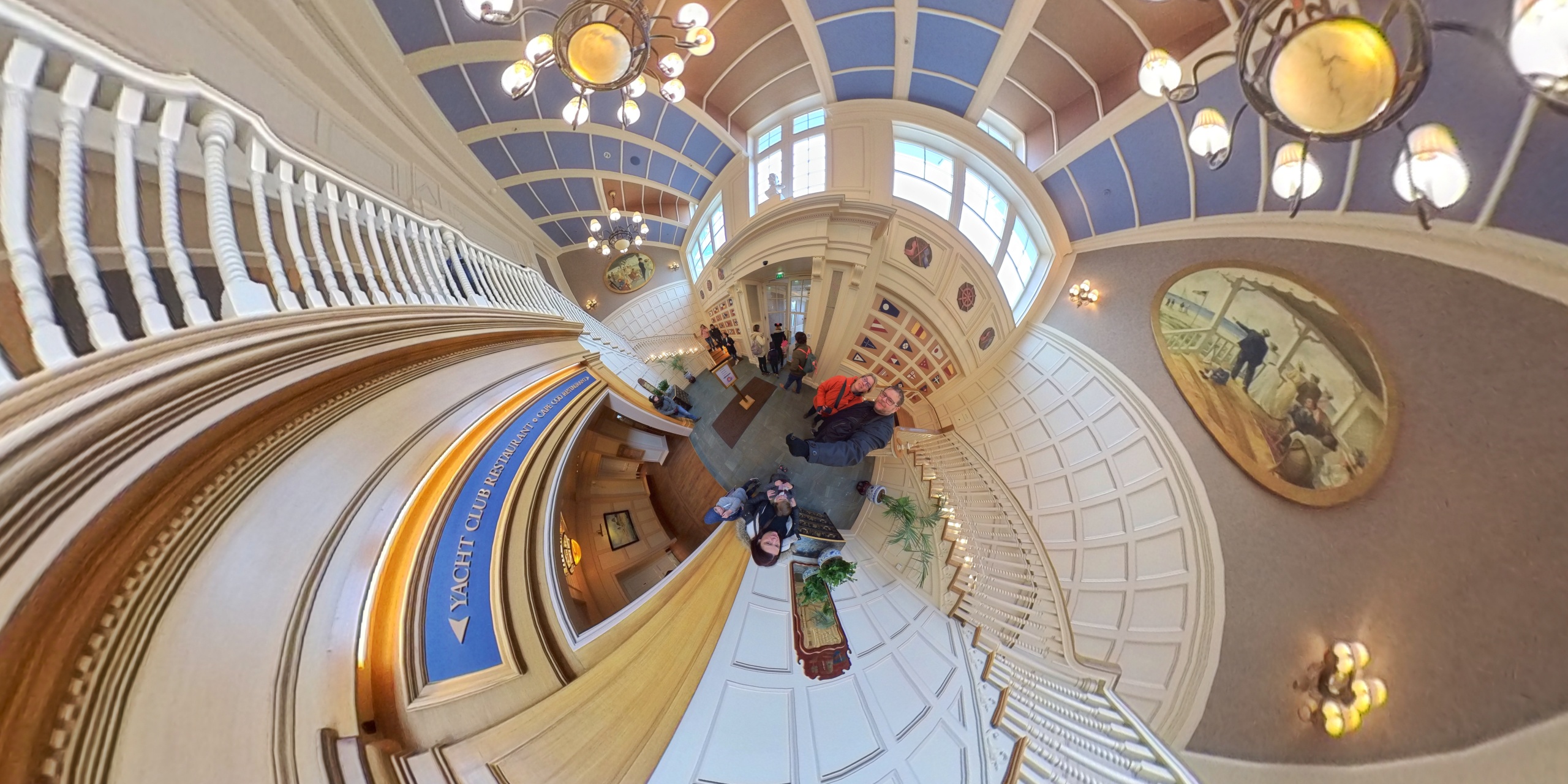 https://frankdoorhof.com/web/wp-content/uploads/2020/03/Insta360-2-scaled.jpg
1280
2560
Frank Doorhof
https://frankdoorhof.com/web/wp-content/uploads/2015/03/studioFD_Logo-1FV.png
Frank Doorhof
2020-03-03 13:52:35
2020-03-04 09:13:07
Insta360 R one first ideas and opinions