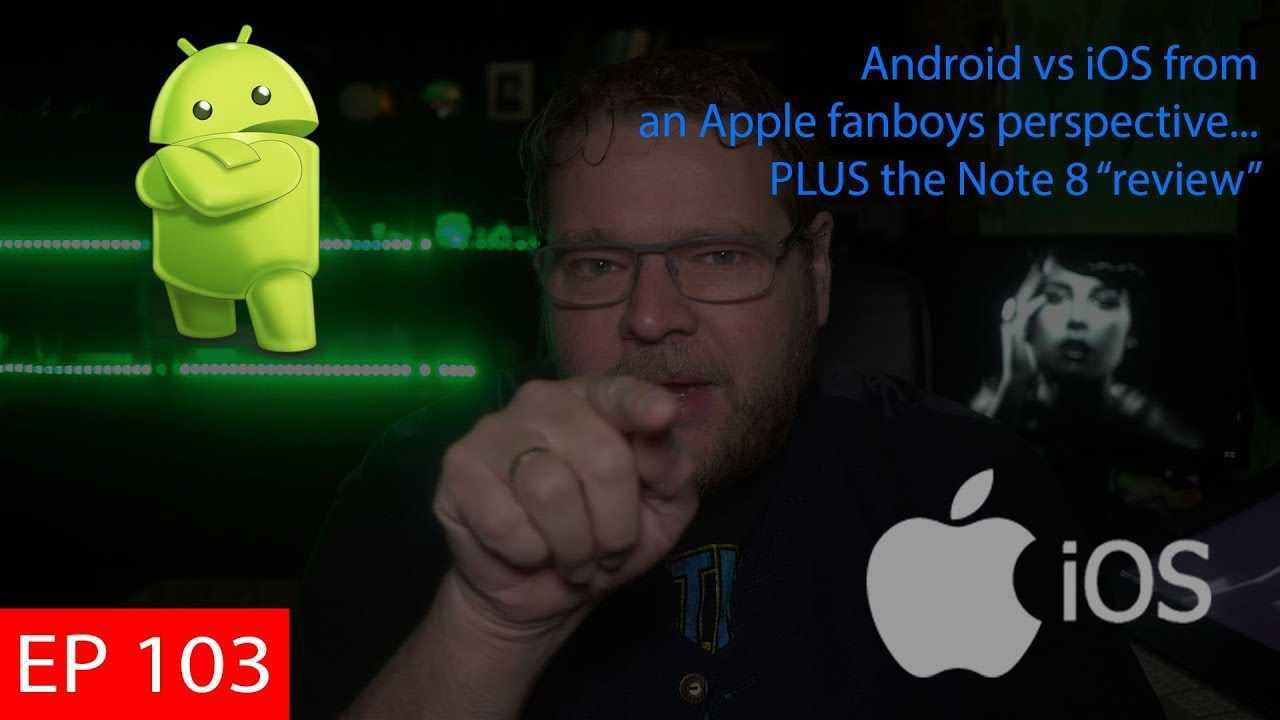 In this episode of Quite Frankly it's all about my switch from iOS to Android.
What did I encounter that I like, what do I hate and we throw in the Note 8 also.
We talk about screen, video and photography, the voice assistants, some cool things about android and iOS, keyboards, some hints and tips, I adress the video stabilization issues, speed and where it really counts, apps, clipboards, close all options, external audio, a cool wide selfie mode and much much more….
Including one terrible misstake samsung made with their dual camera system that up till now I didn't really hear other reviewers about.
Although my channel is normally mostly photography related, I'm pretty sure you guys are gonna love this one.
If you liked this video give it a big thumbs up and subscribe so we can keep on making them.
+++++++++++++++++++++++++++++++++++++++++++++++++
Follow me on G+, Facebook, Twitter, Instagram and I will see you in the next video!
Find me online via the following channels
 
G+: https://goo.gl/3OfnSi
Facebook : http://bit.ly/2pZ8kF5
Twitter: http://goo.gl/udzyzm
Instagram : http://bit.ly/2qMtYgj
YouTube: http://bit.ly/2qV7w0O
Join our Email community : http://www.frankdoorhof.com/email
Portfolio website: http://smu.gs/2qMooL2
Workshop agenda: http://bit.ly/29CJ7Gp
Join the Mastering the Model Shoot facebook group: https://www.facebook.com/groups/masteringthemodelshoot/
Patreon: https://www.patreon.com/frankdoorhof
See my gear guide (and buy it) via: http://www.frankdoorhof.com/gear
https://frankdoorhof.com/web/wp-content/uploads/2017/09/W0IPC85qPXo-3.jpg
720
1280
Frank Doorhof
https://frankdoorhof.com/web/wp-content/uploads/2015/03/studioFD_Logo-1FV.png
Frank Doorhof
2017-09-26 13:32:25
2017-09-26 13:32:25
Android from the perspective of an iOS fanboy and Note8 review QF 103