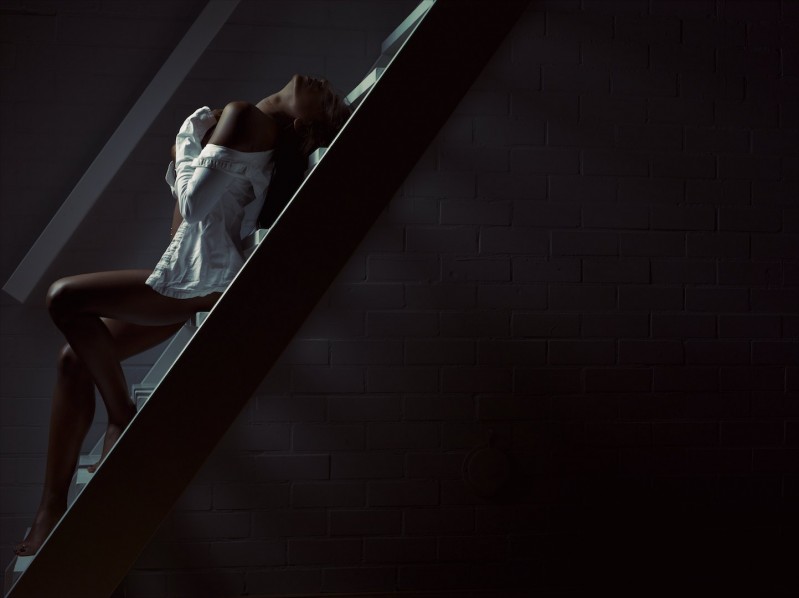 This time a small tip on the use of… a staircase.
When we got our studio there was this huge staircase in the middle of the studio so that had to go, for months we didn't have any other option to reach the upper floor than by using a fold-up stair which was ok because the upper floor wasn't used except for storage and I didn't want to waste any floorspace by adding another staircase.
When our business expanded (this was before the new studio) we really needed to start using that upper floor and there had to be a staircase, so we planned one in the back of the studio, very steep and as small as possible, because this would be ugly and a waste of space right….?
In the end however we used that staircase more than almost any other set in the studio, when you think about it there are so many ways to incorporate a staircase in your set, and in the end we even made a whole set around the staircase.
This is the problem with most photographers I speak too, we sometimes just don't see the options right in front of us due to a certain mindset, I didn't want the staircase so the staircase was bad…. however when it was there I started to see the opportunities and used it a lot you might even say that if I knew that before I would have build it differently.
Anyway, the tip for today is very simple.
Try to look at everything with "photographers-eyes" try to see opportunities for shoots and don't think "that's never gonna work" somehow when you think that…. well it indeed will never work.
In essence I think there is no space where it's impossible to create some "magic". Although some are harder or let me put it this way.. easier 😀
Good luck and show me the images you shot in places where you thought "this will never work".
For much more in depth tips and techniques check out my book "Mastering the modelshoot" or our instructional videos which you can find on this site under the video downloads.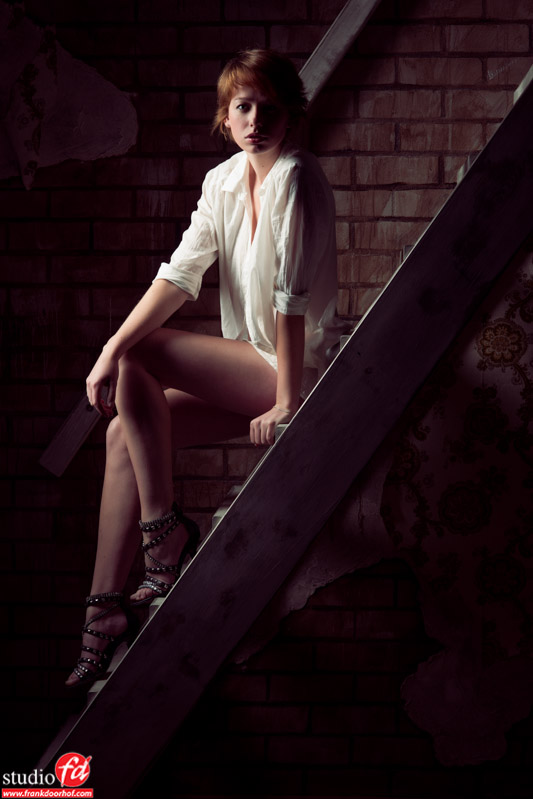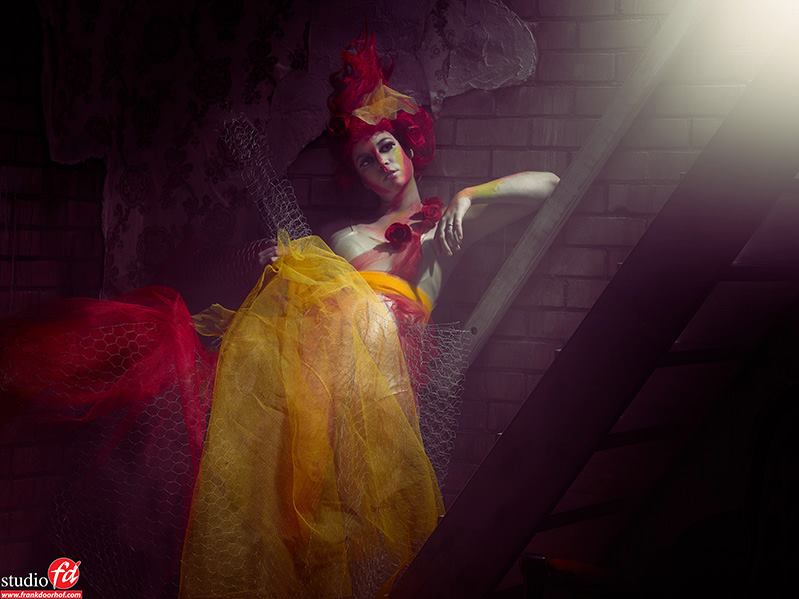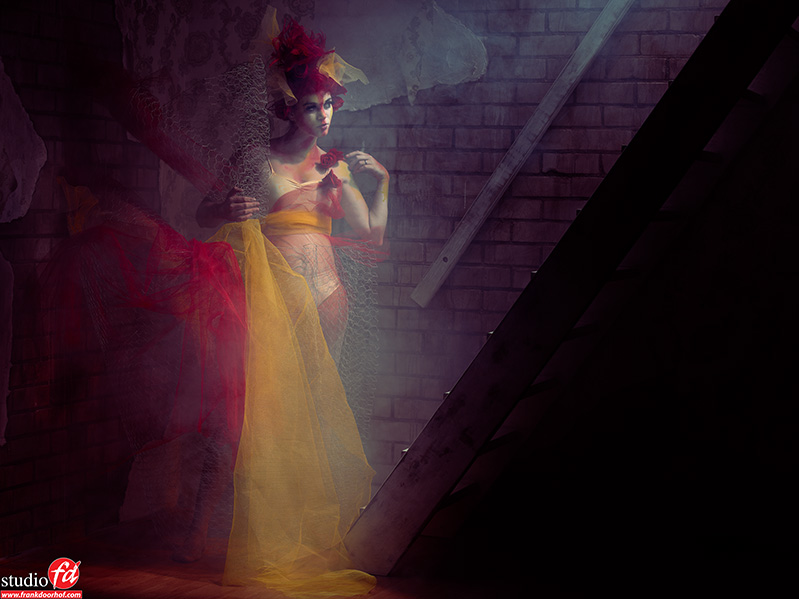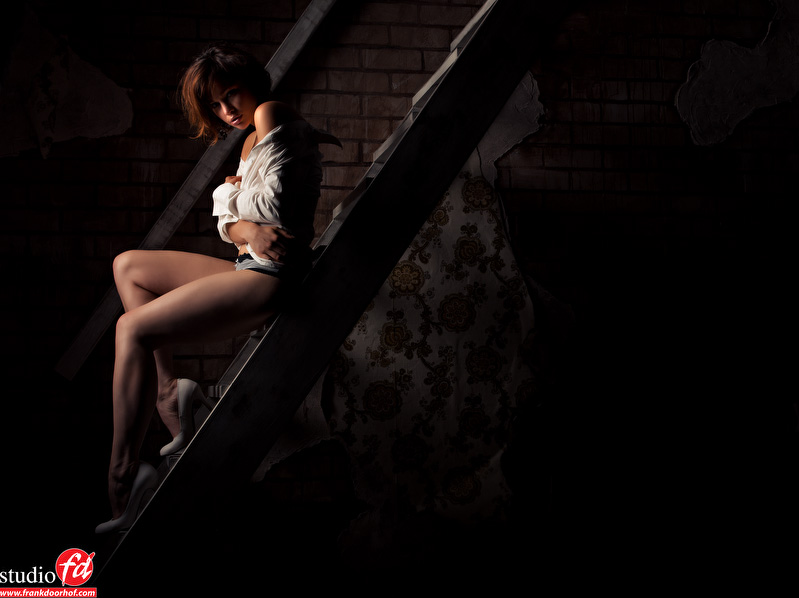 https://frankdoorhof.com/web/wp-content/uploads/2011/04/Nirmala-3-September-2010-115-e1303841710688.jpg
598
799
Frank Doorhof
https://frankdoorhof.com/web/wp-content/uploads/2015/03/studioFD_Logo-1FV.png
Frank Doorhof
2015-12-09 06:00:15
2015-12-08 10:21:38
Tip on using your area