Guestblog Richard Sterkenburg
During one of the Twitter critique days my eye was caught by an amazing shot by Richard, and there were more….. I love natural light and in this serie I just love the way Richard worked with the light and the models. also the overal look really "talked" to me, so I really had to feature these shots here and asked Richard to write a small piece on them.
So Richard take it away…..
The engagement shoot
A few months ago I was asked to do a engagement shoot.
I had met the couple during previous shoots I had done with the bride and after some sketching and thinking we came up with something special. We wanted to do a engagement shoot in the early morning sun of spring. Playing with the white balance, tweeking the colors so it would get a old fashioned sort of yellow look. We used no lights, strobes or high fashion light shaping tools. Just the sun and a 5 feet reflection screen to fill in the hard shadows.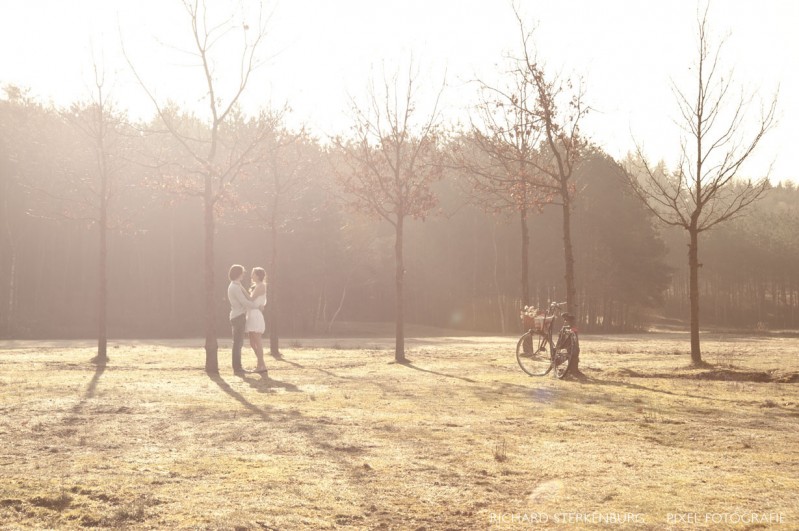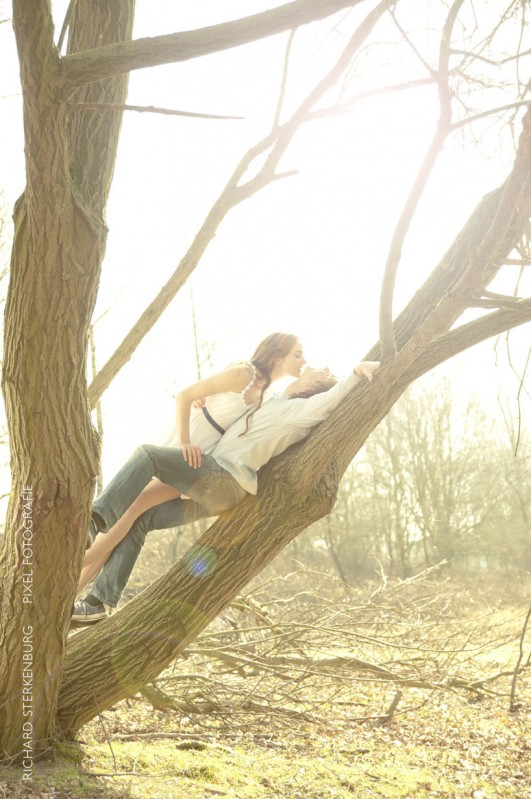 I'm always the type of photographer that brings the studio outside and try to create an image popping from out of the dark. That's what photographers do. Making an image from out of the dark. This shoot I wanted to try it the other way around. A white canvas was my starting point when we went out shooting. And from out of the white several objects appear in the photo's leaving lots of information totally white. I had the feeling this way of shooting tottaly went good with our concept. The only use of light modifier was a big reflection screen to get the hard shadows  lighten up a bit, so the overall contrast in the image was as little as possible.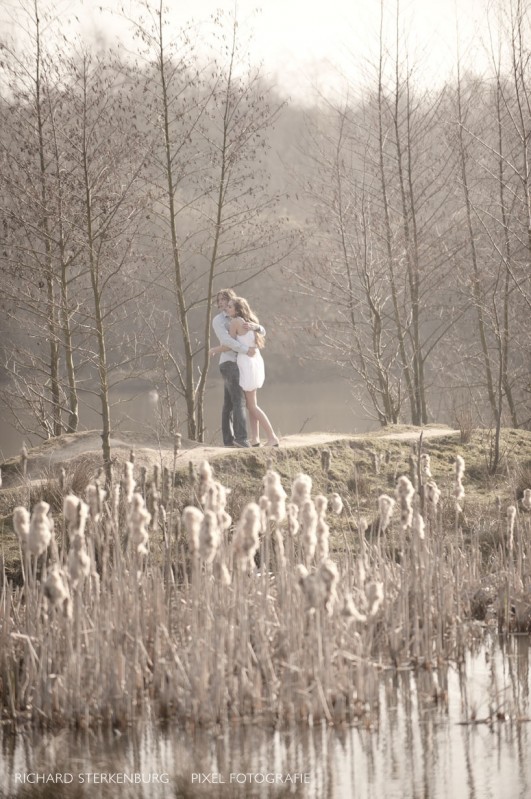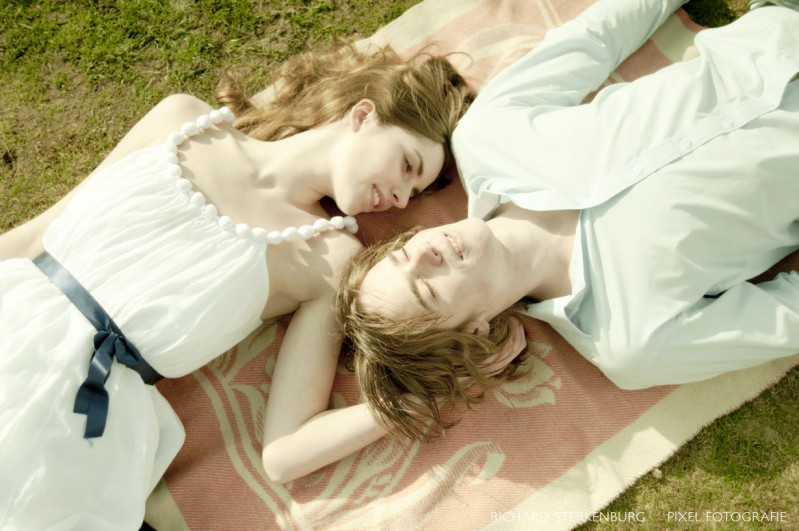 We were having a lot of fun during the shoot and I let the couple totally do their thing and I was just shooting, shooting and shooting. I only said something if I felt they should turn a little bit or look the other way. The location was just five minutes out of our hometown so the couple decided to go there by bike and gave us the possibility to mak some good use out of it.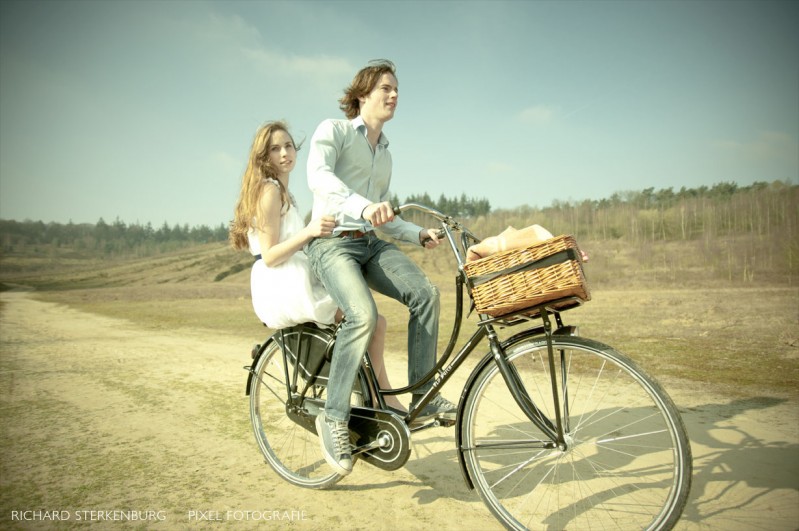 After the shoot the photo's were processed using adobe camera raw and the only thing I did was playing the white balance, used a little color adjustment and took out most of the contrast in the images. After the images went down this proces, I saved them and delivered them to the couple, who were very satisfied with the result, same as I was and stil am.
For more images check www.pixel-fotografie.nl
https://frankdoorhof.com/web/wp-content/uploads/2015/03/studioFD_Logo-1FV.png
0
0
Frank Doorhof
https://frankdoorhof.com/web/wp-content/uploads/2015/03/studioFD_Logo-1FV.png
Frank Doorhof
2011-06-16 08:00:23
2011-06-10 00:20:50
Guestblog Richard Sterkenburg