One of the most heard excuses is "my space is too small for a good shot".
Well you might not be able to shoot a model in front of a white seamless, or fit in a whole family, or make a model jump (although that could be funny… for the photographer, not the model,….. nah don't do it), but in essence EVERY location has potential as long as you use it to the max.
In this case we used a small staircase that is located at the back end of our studio and leads up to the "stage". Our building is actually and old "church" and this was where the preacher was standing, it's a tight space but for me it's always fun to shoot there.
As you can see in the following shots I used some smoke to give the scene a bit more of an edge, but I also used my lighting to the max by moving around my model. Now always remember that smoke acts as both a diffuser and reflector so the more smoke you get… well let me put it this way, it's always different. Also remember that as soon as the smoke gets in between the model and the front light source "all bets are off" smoke will start to act as a reflector and it will be one big white out.
We used one Elinchrom beauty dish with grid from the front and one gridded (and later open) reflector from the back with a blue gel.
Styling and model : Nadine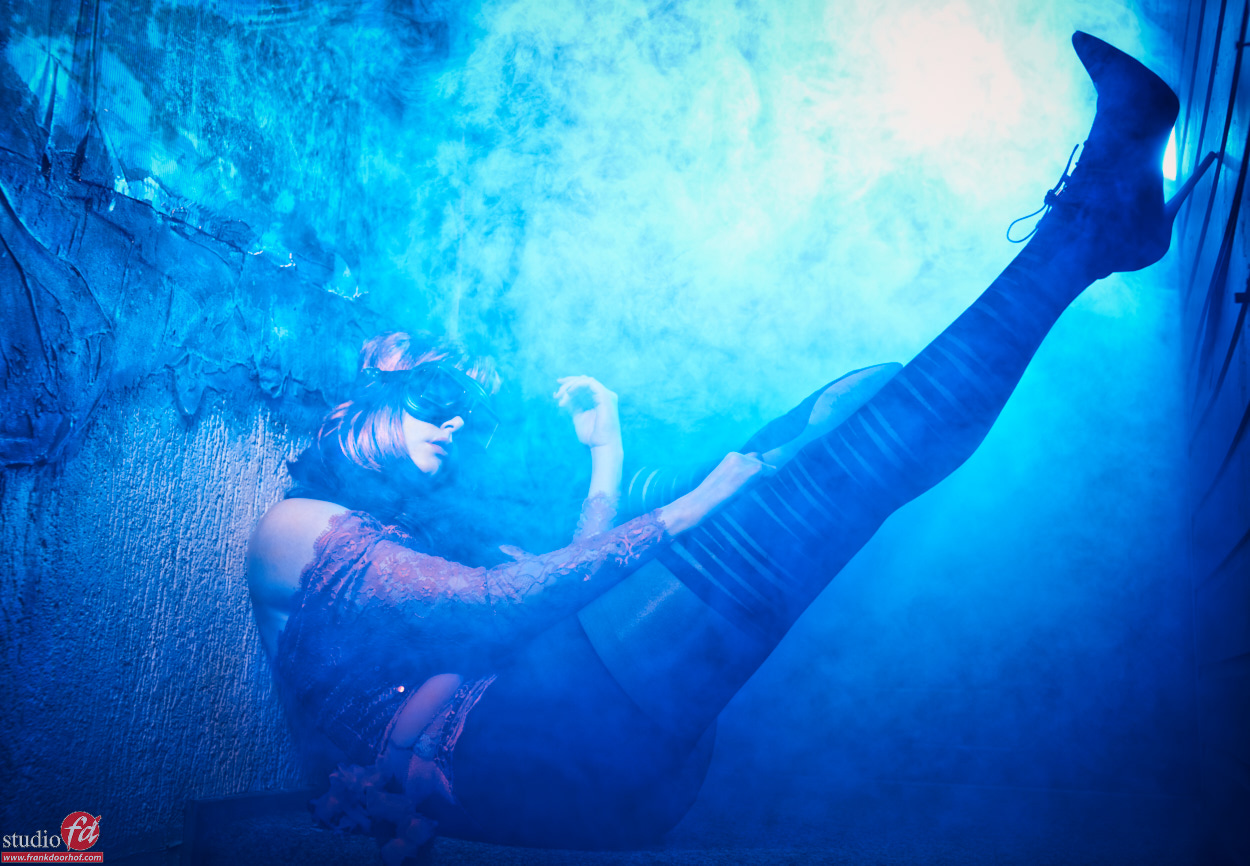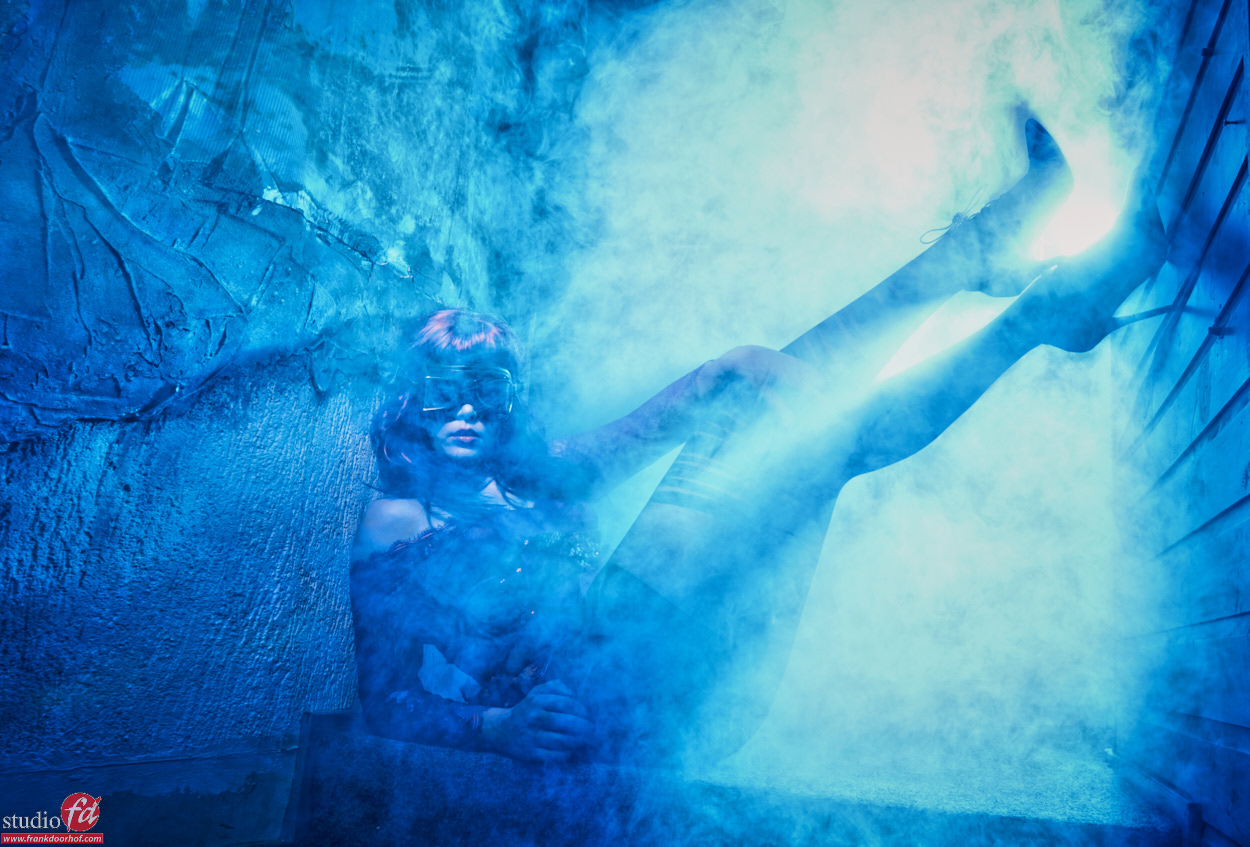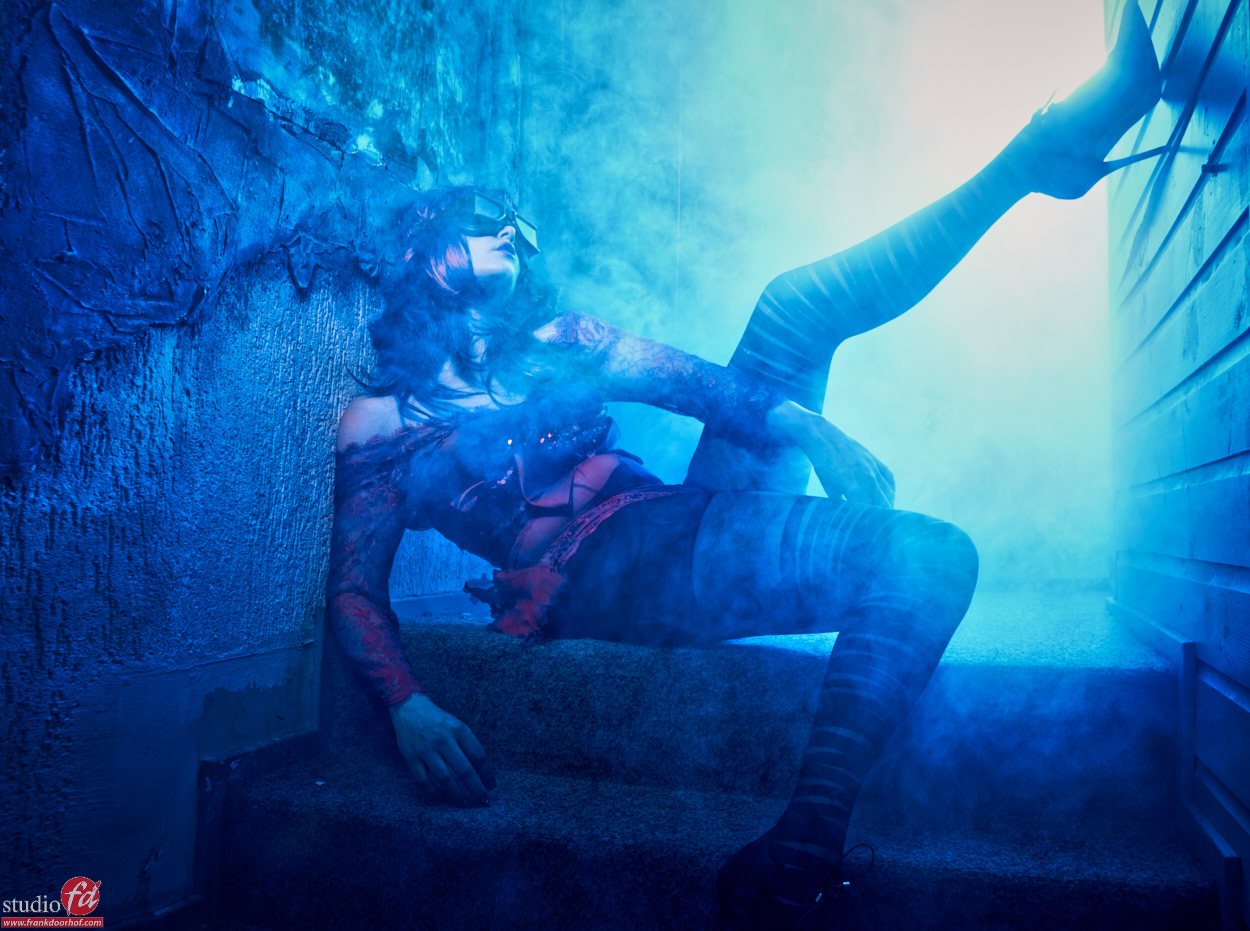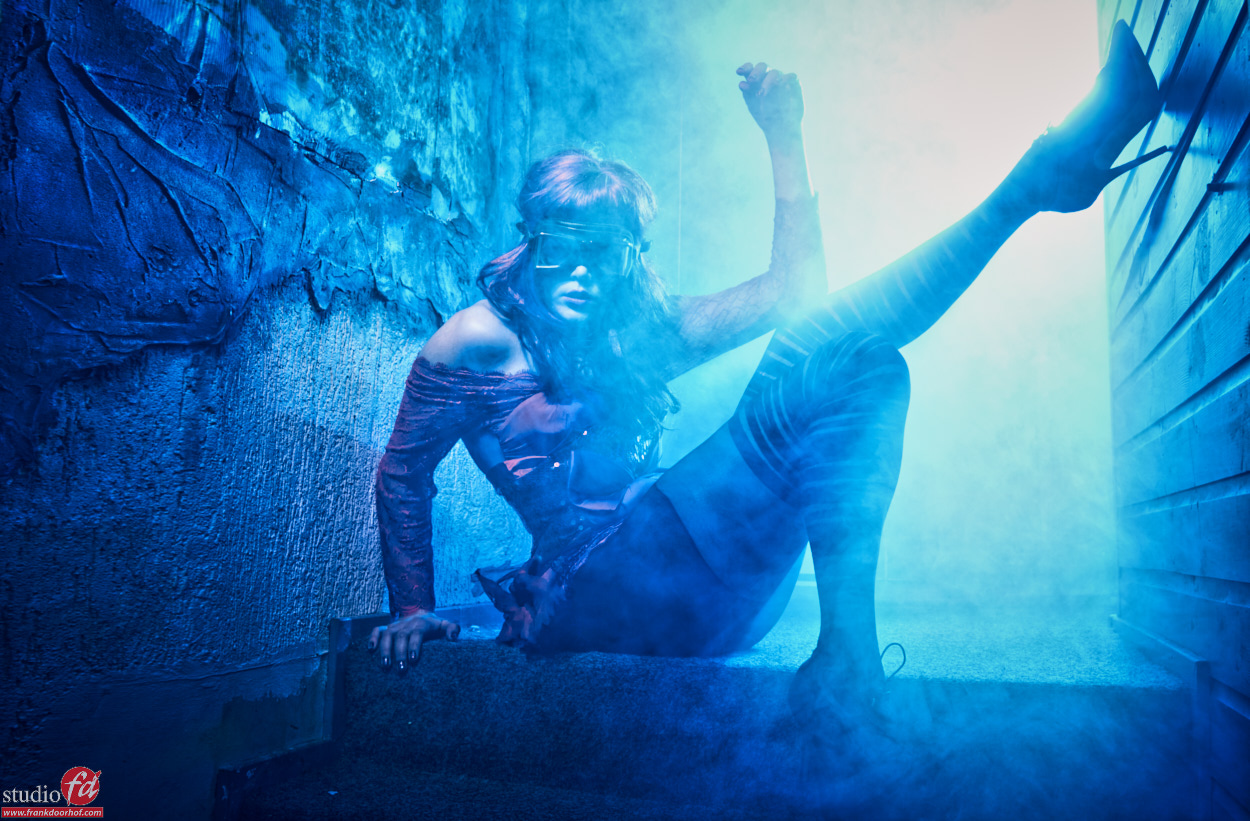 For the next one I left in a bit more red.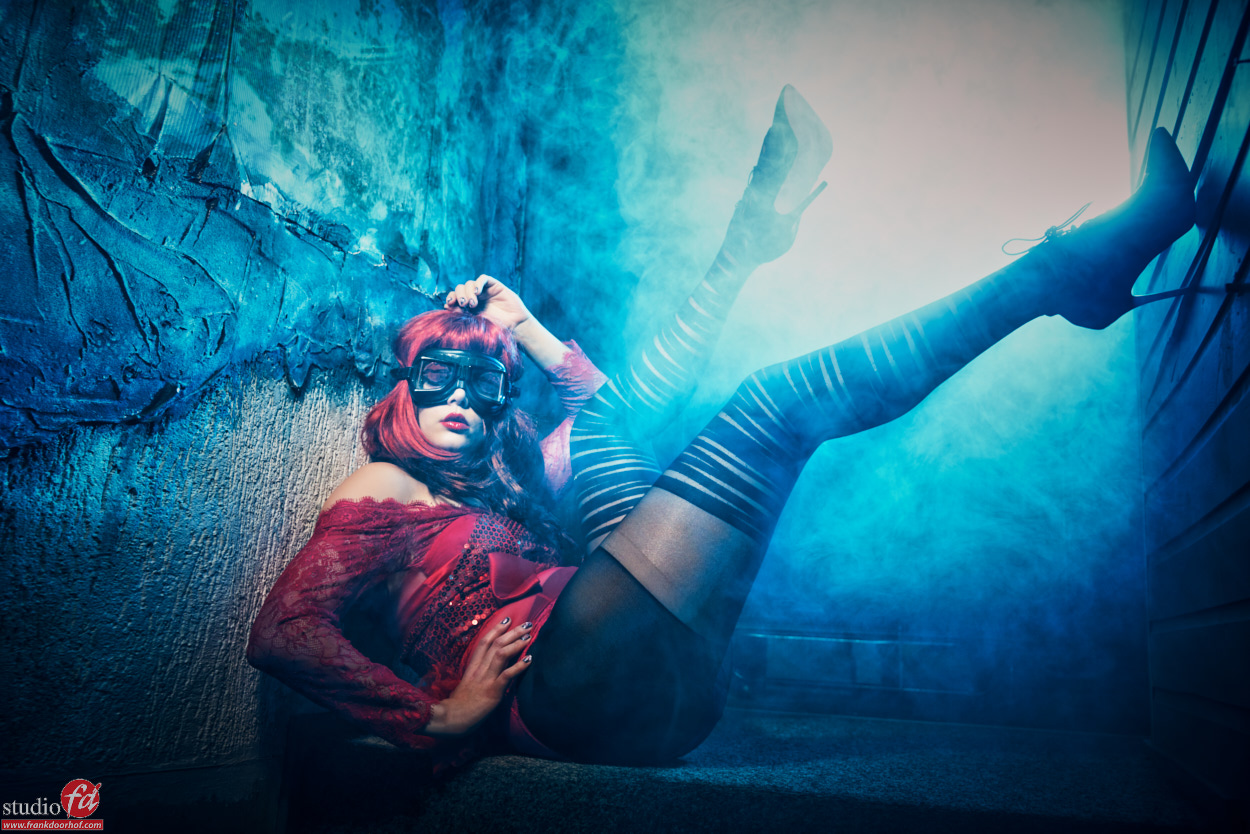 But you don't always have to use the same pose of course…..
Why not shoot one from the back for example.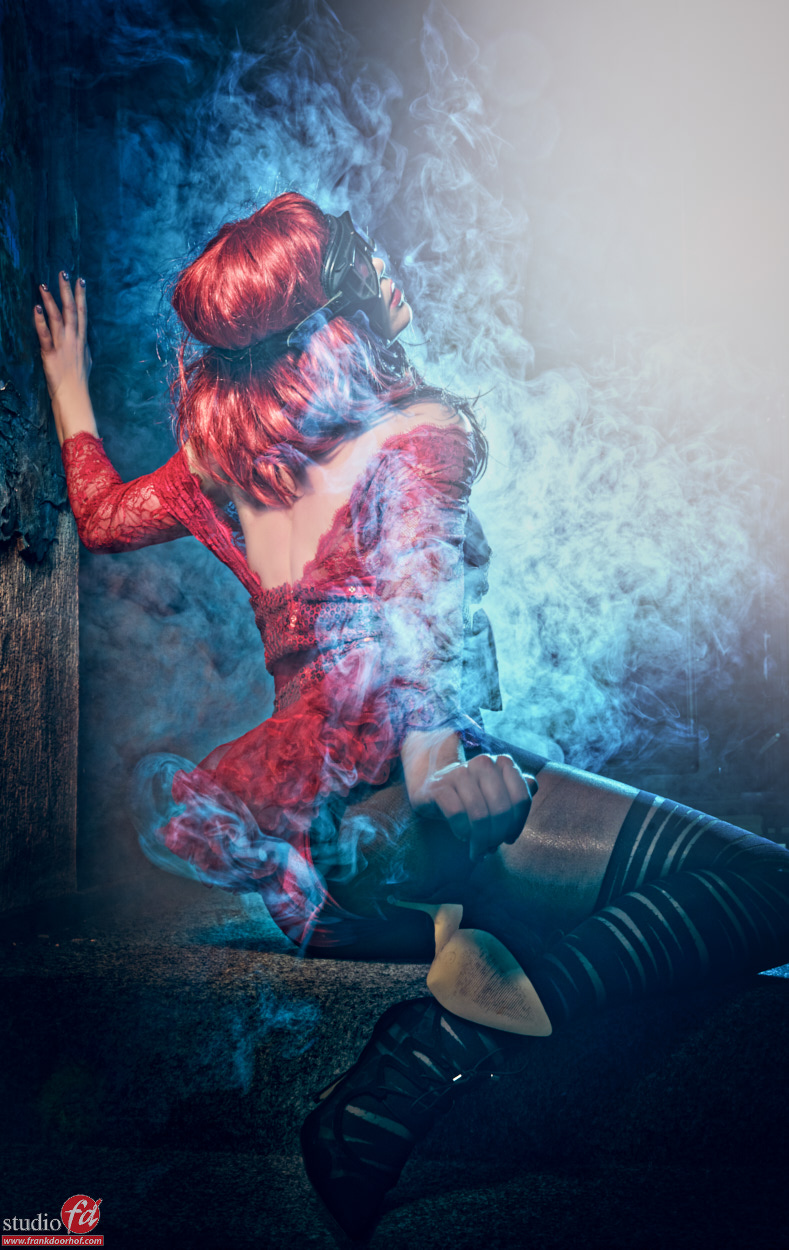 And while you're at it. Why not move around your model and get a completely different look?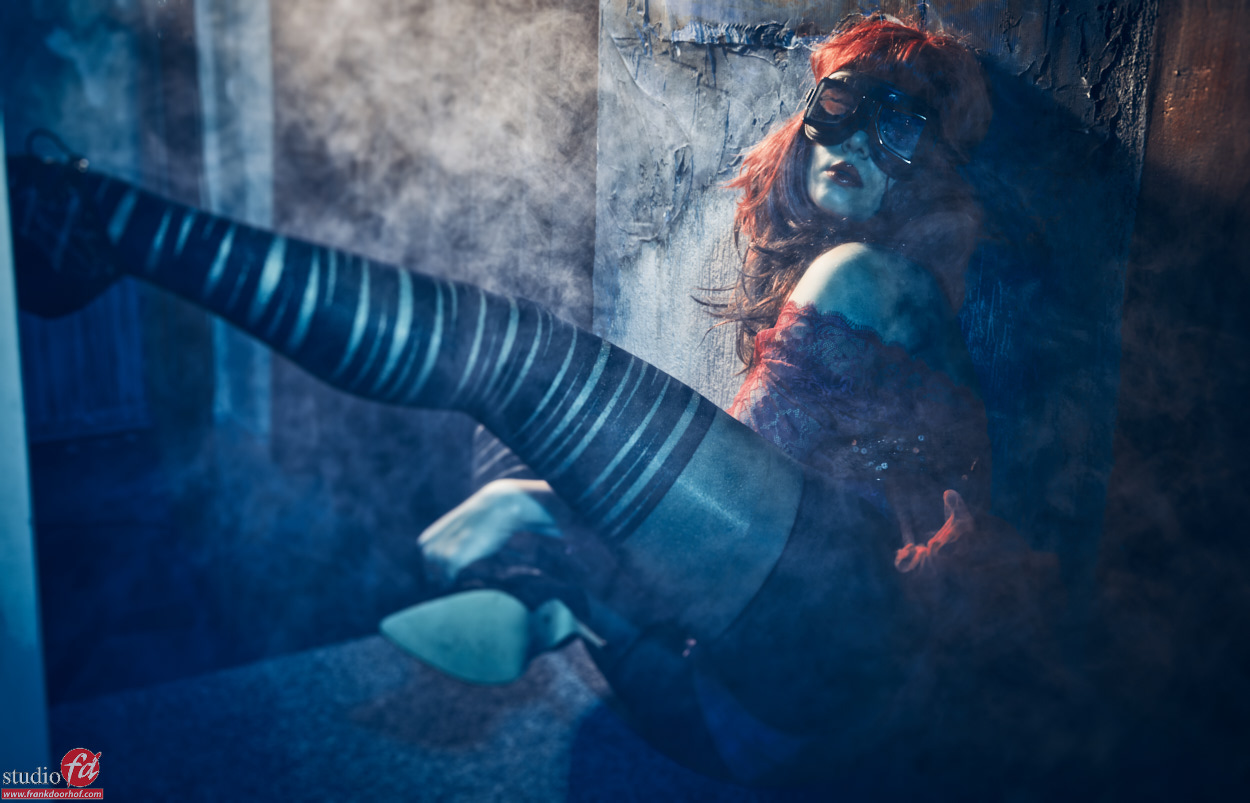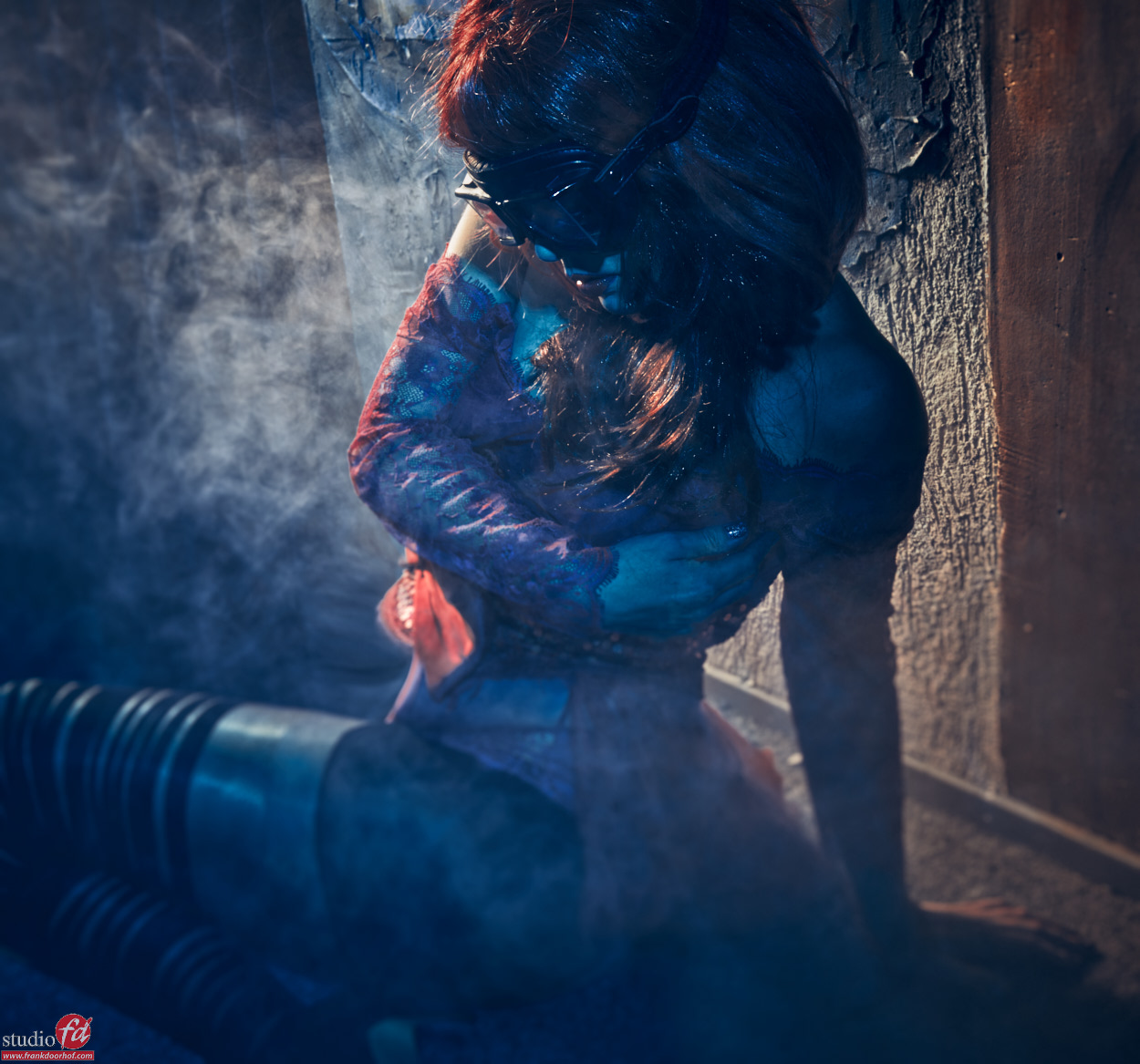 As you can see with the same light setup and the same very tight space you can create something really cool… just think outside the box… or in these kind of cases probably inside the box 😀
Good luck.
https://frankdoorhof.com/web/wp-content/uploads/2016/01/Nadine-Januari-2-2016-0817.jpg
834
1250
Frank Doorhof
https://frankdoorhof.com/web/wp-content/uploads/2015/03/studioFD_Logo-1FV.png
Frank Doorhof
2016-01-07 06:00:56
2016-01-04 17:37:06
Small spaces are limiting? … nah