"My studio is not big enough"
"I can't shoot full bodies because…."
Well we all heard the excuses, or maybe even used them ourselves.
In reality however it's often much less dramatic than one might think, often it's just a matter of being creative with the area you have available, don't just think about shooting full bodies (or whatever) against seamless where you have to have the model 2-3 mtrs from the background (although close to the seamless can be very interesting as I will show in another blog post), but think about what you can do with small spaces, and trust me, often the smaller the space the more interesting it can get.
In these shots I shot the model in between two walls in our studio, it's just a small area where we normally walk on the stage, it's tight and not really an area where you would think you would shoot, but when we prepared the studio with walls I did let the painters paint the walls because I thought I saw the potential… 😀 in the end it indeed is one of my favorite spots.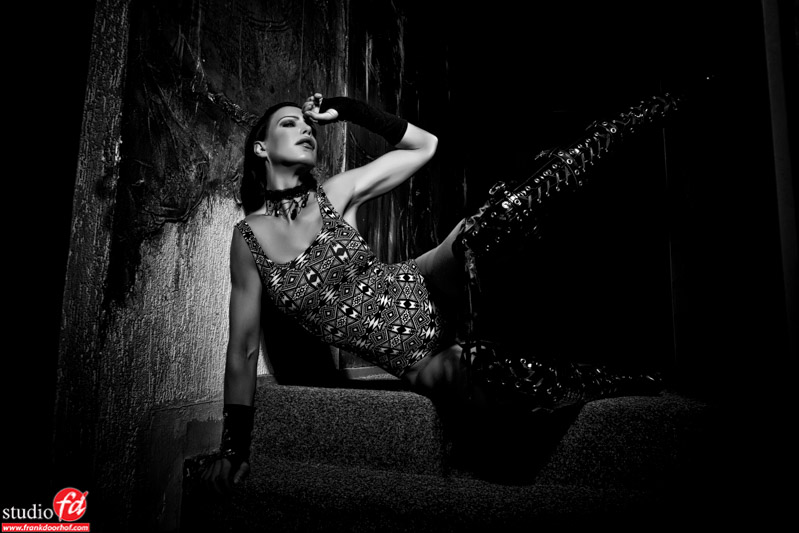 https://frankdoorhof.com/web/wp-content/uploads/2015/03/studioFD_Logo-1FV.png
0
0
Frank Doorhof
https://frankdoorhof.com/web/wp-content/uploads/2015/03/studioFD_Logo-1FV.png
Frank Doorhof
2014-05-29 21:00:58
2014-05-26 16:31:40
Just between two walls