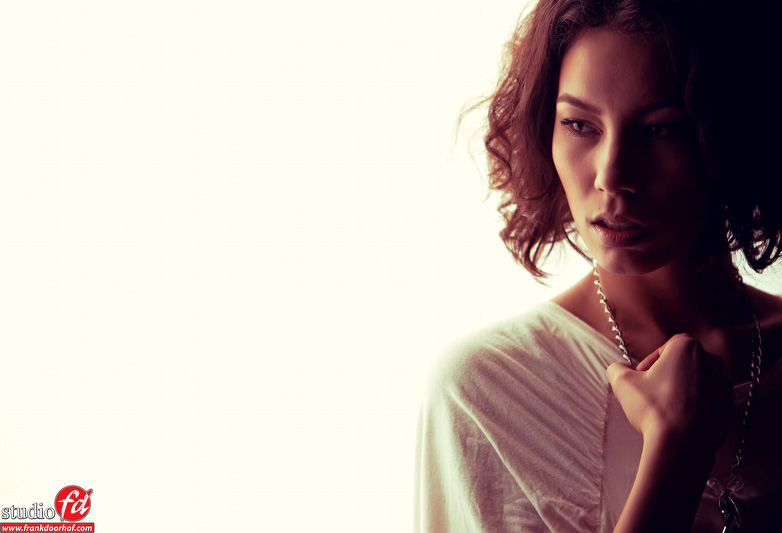 As you might have figured out by now I love to work with light, but I'm also a photographer that strongly believes that a setup should be measured and stable, meaning that you can deliver a system that works over and over again regardless of your own position, composition etc. I mainly work with studio/location strobes separate from the camera which I always call "big strobes" even thought the Elinchrom Quadras are in fact rather small still they have to be operated separate from the camera and measured with the light meter. Setting the "big strobes" up takes some time (although when you know what you're doing it can be very fast) and in some situations there are simply put limitations to what you can do on location. Also take into account that when you travel, travel with the "big strobes" can be very limiting, not to say expensive.
But luckily there is an alternative the so called "system strobes" or what I call them (and many others) "small flash).
When I was demoing on Photokina last year I met up with Joe McNally (one of my absolute heroes) and somehow he triggered me to start looking into the "small flash" area again for the workshops, and to be honest he was 100% right. I teach the workshops a lot but mostly aimed at the "big flash" and there are of course a lot of people out there who are shooting with the "small flash" system, and since the theory behind light is exactly the same it should be a small change to include a workshop about the "small flash" into the program, this bugged me for some time and in my head I was thinking about the options and what I wanted to teach, because to put it mildly, to just put some strobes there and let people work with E-TTL would not cut if for me as an instructor, I really want my students to leave the workshop with some knowledges and tricks they did not think off before. Also because there are so many books out there and sites aimed at "strobist" style shooting I wanted something that would trigger people to think about the "small flash" differently than they are now.
https://frankdoorhof.com/web/wp-content/uploads/2015/03/studioFD_Logo-1FV.png
0
0
Frank Doorhof
https://frankdoorhof.com/web/wp-content/uploads/2015/03/studioFD_Logo-1FV.png
Frank Doorhof
2011-02-20 12:45:55
2011-12-17 10:39:35
First workshop Small Flash