Making a photo work is part of many many elements, light, storytelling, poses, composition, tinting, "retouch" and so much more.
But one of the key elements is also finding the right angles.
There are always books/videos/sites that will tell you HOW to shoot something or how NOT to shoot something, if you would follow ALL the NOTs you would probably not make a picture anymore and if you follow all the HOWs you will probably shoot images that don't work. I strongly believe that making a good shot is very personal, not only depending on the photographer but most of all the situation, model etc.
Today some attention to finding the right angles.
According to some a wide angle is not really used in model photography (and according to some it's cool, I'm in that category) so today some images and tips for shooting images a bit differently.
In this shot we used a mirror on the floor and I shot it with a 24 from slightly above the model (It helps to be tall, or a ladder also).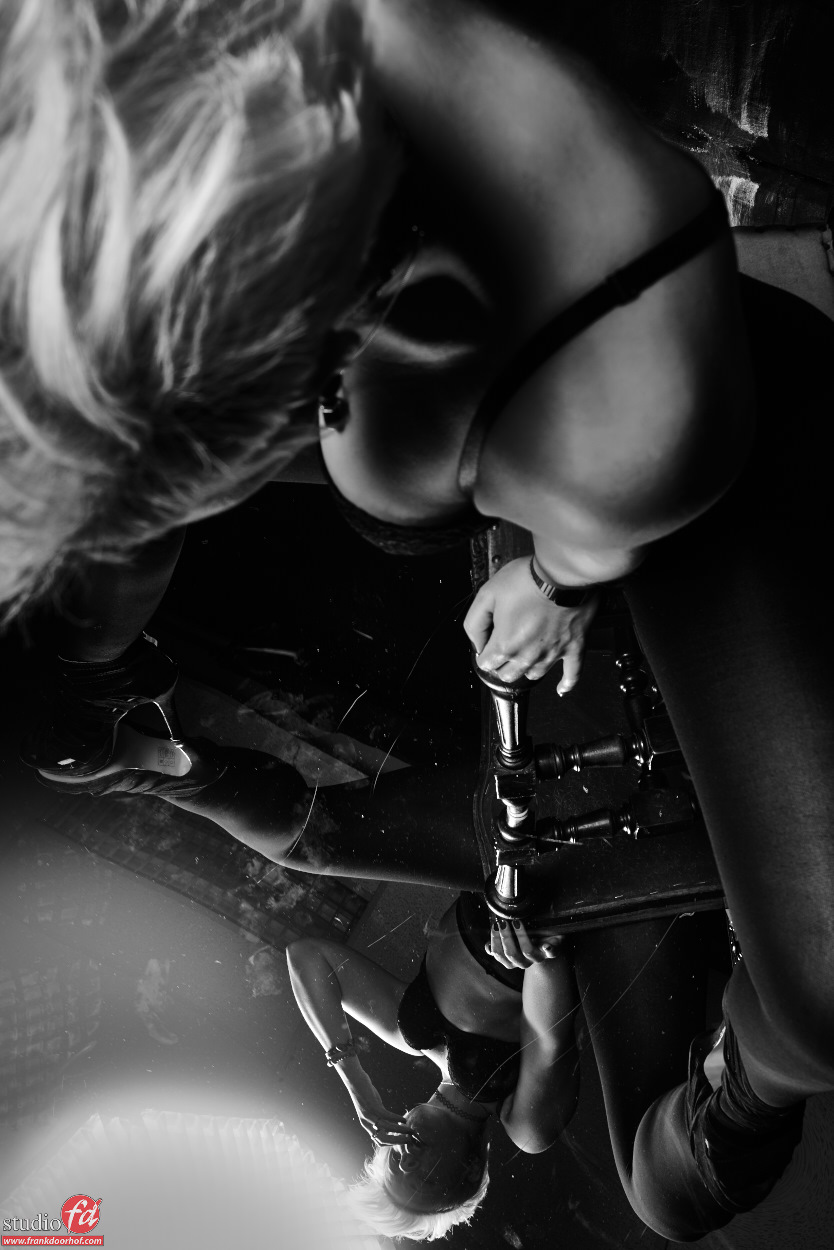 https://frankdoorhof.com/web/wp-content/uploads/2015/05/Twiga-May-2-2015-0141.jpg
1250
834
Frank Doorhof
https://frankdoorhof.com/web/wp-content/uploads/2015/03/studioFD_Logo-1FV.png
Frank Doorhof
2015-05-10 08:00:36
2015-05-05 08:46:48
Finding the right angles