A lot of times something is released (or announced) and the words revolutionary, best in it's class, world chancing etc. are used to make people more interested in the new product. Most of the times I have to be honest that I'm disappointed, yeah sometimes there are some things that are really new and cool but most of the times it's just the same "old" thing in a new jacket……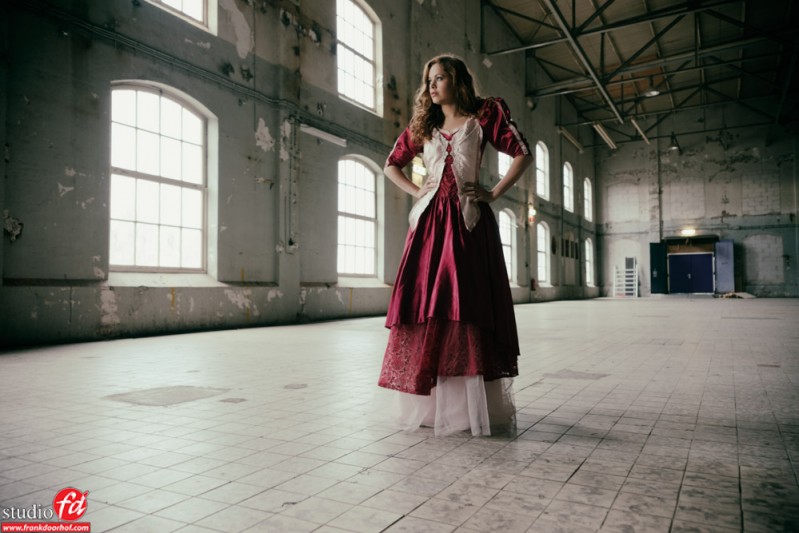 However when I read the announcement of the new Sony A7r I was going like "oh…. I have to see that one".
Now before we go any further I have to make something 100% crystal clear. I'm NOT paid by Sony, I'm NO Sony fanboy. However over the last year I've sold my Canon 5DMKIII for the Sony A99 and I recently switched away from my MacBook Pro to a Sony DUO 13, which I paid 100% out of my own pocket by the way. Sony did lend me a camera for this review and 2 lenses, but the review you will read today (and the coming days) are 100% my honest opinion.
Now why this disclaimer……
Well very simple because this camera is awesome and I wanted to make sure that you don't think it's an advertorial for Sony.
Let's first take a look at the camera itself: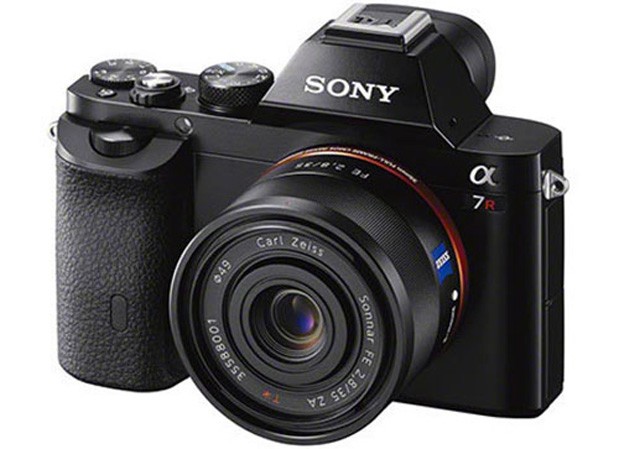 In the image above you see the A7r with a standard lens, this is a new lens mount called the FE mount, so this is a 100% new mount for Sony, and that's necessary because the real "kicker" is that this little camera (I compare it with the FujiFilm X-Pro1) has a full frame sensor and with a staggering resolution of 36MP, now don't think that this number impresses me and colors my review in any form. On a daily basis I shoot with a Leaf Credo 60 so I know how a big resolution image looks. And to be honest my opinion is actually that 36 is a little bit pushing the limits of what you really need, that said….. I love high resolution images so for me it's perfect, but I also know that in all honesty you probably will not need something more than 16-22MP for 99% of your needs, but again I just LOVE to zoom in.
As you probably know we travel a lot and for me it's always a problem with my gear, the Sony A99 is a great camera with a staggering dynamic range and that took care of us traveling with 2 cameras, in the past I always also travelled with a Medium format camera and 2 lenses because I just wanted some shots to be shot with that super sharp (no AA filter) high-resolution quality. Problem with MF is however High-ISO, around ISO400 it's usable but above I don't really like it anymore. So I always travelled with both the MF camera and a DSLR.
When I switched to the A99 I started leaving the MF camera at home, the A99 has great color, great dynamic range and very good high ISO performance. However having said that…. well we always also took the FujiFilm X-E1 with us, sometimes you just want something smaller right…..?
Well this has all come to an end with the release of the Sony A7r.
It's a very small form camera (like the FujiFilm series), when used with the FE lenses it's incredibly light and portable, but the real fun comes when you combine the A7r with one of the many convertors, in this shot you see the A7r with a convertor which makes it possible to add the Sony A mount lenses (and of course all the Minolta glass).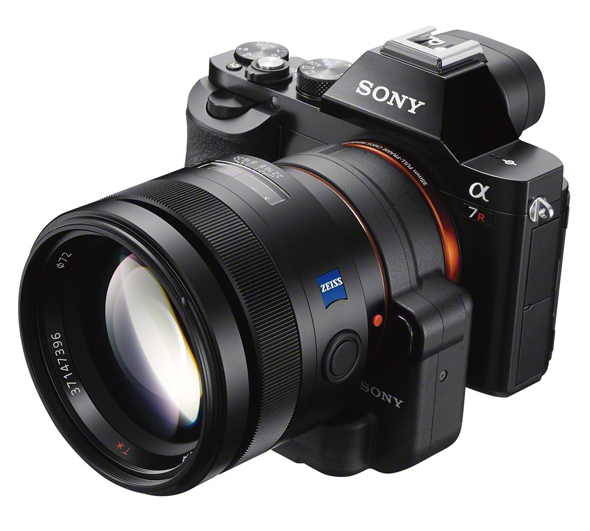 As you can see the camera is now transformed into something a bit bigger, however for me that's no problem, on the contrary I love this because it also gives the camera a bit more "body". Because without the grip I have to be honest that the A7r is a little bit too small for me, my pink just drops below the camera, but luckily Sony also delivers a grip 😀
But the real fun thing is that because of the NEX legacy and the A mount convertor there is a HUGE amount of lenses you can fit to this combination, think about old M42 glass, Leica R and M glass, Minolta, NEX and even Nikon and Canon glass, this could very well be the most adjustable camera on the market today with a Full Frame sensor. I can't wait to see what this camera can do with Leica M and R glass, because those lenses should be awesome with the 36MP from the A7r.
For us as travelers this means also something else.
I will just bring the A7r without a grip and my familiar A mount glass but also 1-2 FE mount lenses if I want to go "stealth", and….. well…… no other cameras (well probably a backup body) and I really can't wait to really test this camera out during a longer trip because what I've seen so far is really good.
So how does it perform.
In this review I don't want to go into the details yet that are hidden in the menus, I promise that I will come to that within a few days. In this blogpost I will give you the first "quick" rundown of what I think about the camera after shooting a full workshop day with it.
1. Can it tether
First thing I always have to check if I consider a camera for serious work.
The official response is "no"
The unofficial response is "no"
However I can already tell you that I've done the whole workshop tethered to lightroom…. with one problem I had to shoot RAW + Jpg because Lightroom doesn't support the RAW files yet. The plugin is still under development by our friends from DNA software but as it looks now it will work. But…. officially there is no plugin yet so ssssst.
2. EVF
An EVF is something you have to get used to and I strongly think HAVE, I cannot imagine that in 5-10 years time there will still be cameras without an EVF (maybe a few), when you get used to it it's just way too handy. The EVF in the A7r is the same quality as found in the A99 as far as I can see and that means it's great, very bright and detailed and well it just works.
3. AF speed
For the first test I used the convertor for A mount with the included SLT mirror (there is also a version without) and with this convertor and the Zeiss 24-70 f2.8 I have to say that the AF speed was great. I'm a photographer that uses center focus point and recompose but I will test the new layout of focus points over the weekend and I will also check the AF speed when you don't use the SLT mirror. The A7r has a contrast detection focus system when used with it's own lenses (the A7 has a hybrid focus system), when coupled with the convertor with SLT mirror the A7r however also uses a "hybrid" system.
4. Handling
The camera handles really well, boot up time is fast enough, menus are logical (when used to) and all the dials work nicely and are located where they are easily accessed. The only thing I really find frustrating is that there is no button (correct me if I'm wrong) to quickly switch from monitor to viewfinder. I don't want the monitor on during a shoot but when I want to change something in the menu it's now a bit frustrating to do everything (including aperture and shutter speed) through the viewfinder, Sony would be smart if they would assign a button to switch between the modes.
5. Battery life
When I switched from the 5DMKIII to the A99 the big shock was the seemingly unsatisfying hunger the A99 had for powerrrrrr. the 5DMKIII was almost magical with it's battery use but for a full day of shooting I often use up to 3 batteries on the A99. The A7r is also hungry, I only have one accupack and at the end of the workshop it was dangerously low on juice. A spare or 2 is a must I think. Cool thing for the travellers among is is that you don't have to drag a charger with you, the camera can be charged via USB, you can get a separate charger if you want more speed, but for traveling I will probably just use the USB solution.
6. Results
Yep this is where it all comes down to right?
Well you don't have to be disappointed because the A7r ROCKS.
I have to be a little bit careful with comparisons between the A99 and A7r because I'm using a different RAW convertor at the moment and I still have to get used to it a bit, many thanks to the guys from http://www.iridientdigital.com/products/rawdeveloper.html who were so kind to help me out with a copy of their RAW developer software, which by the way is without a doubt something to check out, I've been testing some files from other cameras with it and… well check it out, it sucks more detail out of some shots than I can get with Lightroom.
Let's first look at sharpness.
I'm used to 60-80MP's so I'm not easily impressed by MP's and the "Oh my look how far you can zoom in" effect. But… having said that, seeing a razor sharp 36MP file coming out of camera of this size… well it will get every photographer excited. And the images are really razor sharp. There is no blurry pixels due to the AA filter, this is MF quality in sharpness.
Contrast and 3D look.
This is something I love so much from MF and it's part due to the AA filter that DSLRs don't have that real round look to it's images, well because the AA filter is now gone in the A7r we can welcome that 3D look also into the A7r, it's still different from the MF files but man this is a step forward compared to the A99 (which also has a very 3D look)
Noise at higher ISOs.
I really can't say anything about this yet because as mentioned I'm working with a different RAW convertor AND it's not a production camera yet, but what I can see now I would say that (taking into account the higher resolution sensor) the A7r has at least 1 stop advantage over the A99, which is already is a good performer.
Dynamic range.
This is where the Sony cameras shine in my opinion and the thing that made me fall in love with the A99, the dynamic range. When playing around with the highlights and shadows sliders in Lightroom you can make a "normal" shot look like it was shot as HDR it's incredibly what detail you can get back. With the A7r I "think" there is approximately the same amount of detail but I really have to wait till I get it working in Lightroom to make sure, but what the Iridient RAW developer already pulls out of it is amazing. Some of the shots you see in this review are shot under very high contrast situations and it looks like the shadows were much less dark then they were. This is something I find very important in a modern camera, you can take away 10MP in exchange for 2 stops more dynamic range any day in my book.
First careful conclusion
I will post more reviews over the coming days but my first impression of the A7r is one of pure "greed" this is the camera I want for my travels, it's the perfect stealth camera that houses a beast in resolution and sharpness but also in high ISO performance, this is the camera that can do a commercial job and look like  pro body with the convertor and grip but can be transformed to a FujiFilm like stealth camera by switching the lens and removing the grip, it's a traveling photographers dream camera (and yeah I REALLY mean this).
Are there things I don't like so far?
Well yeah, the switch to switch between display and EVF, I don't like the fact that the WIFI connection is not really suitable for tethered shooting, although I have to note that I don't have a manual yet, but as far as I can see now it's only to download images and it does not work while shooting, although there is a camera remote option which I can't seem to get to work *yet*
The following images were all shot during the scouting of the location of the workshop a few days ago I taught in the old sugarmill in Groningen. I will follow up this review with some images from the model part, but you will have to wait for those till tomorrow 😀
All images are slightly changed in color and contrast.
So these are not out of the camera images.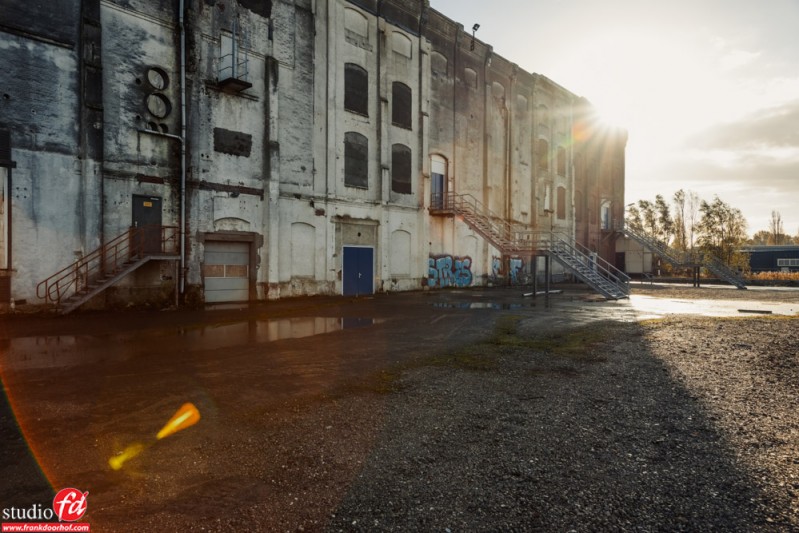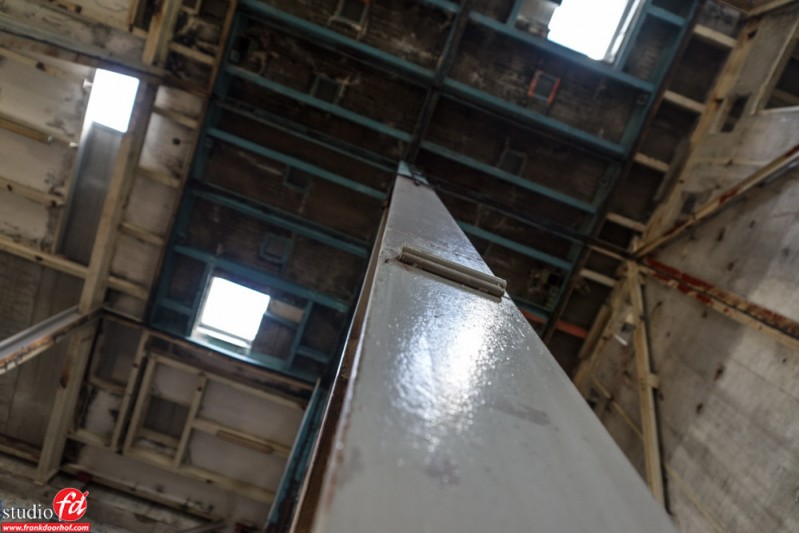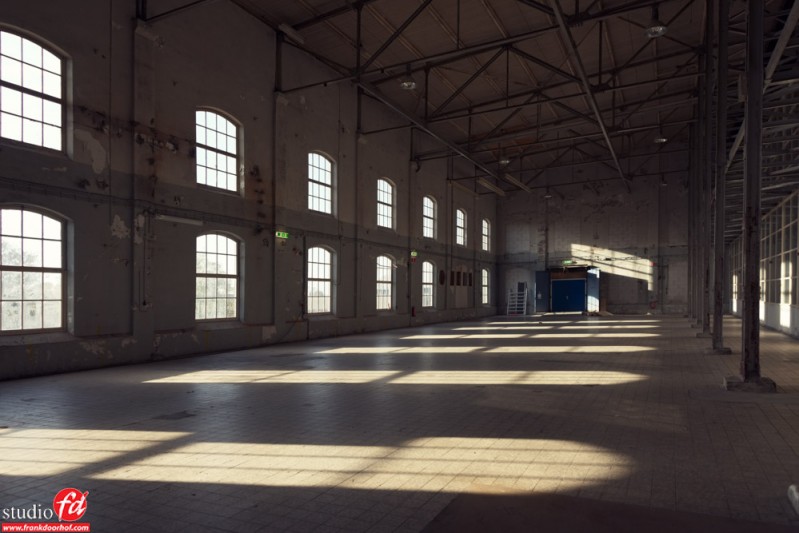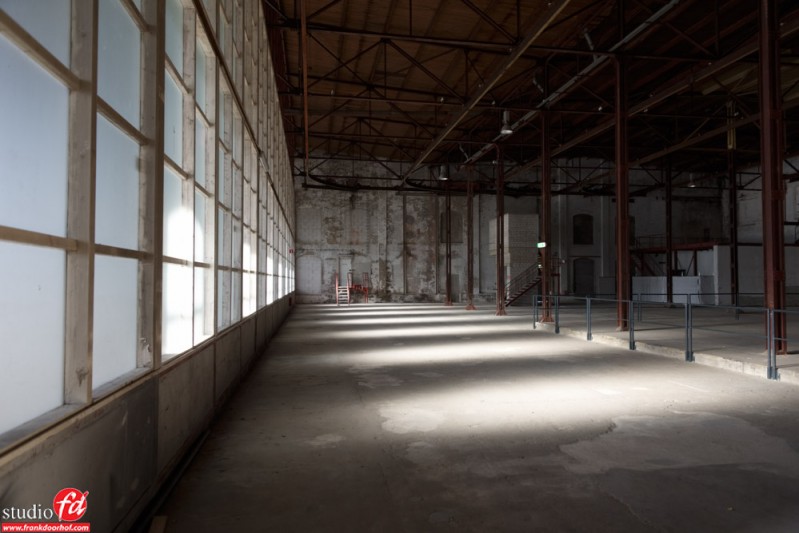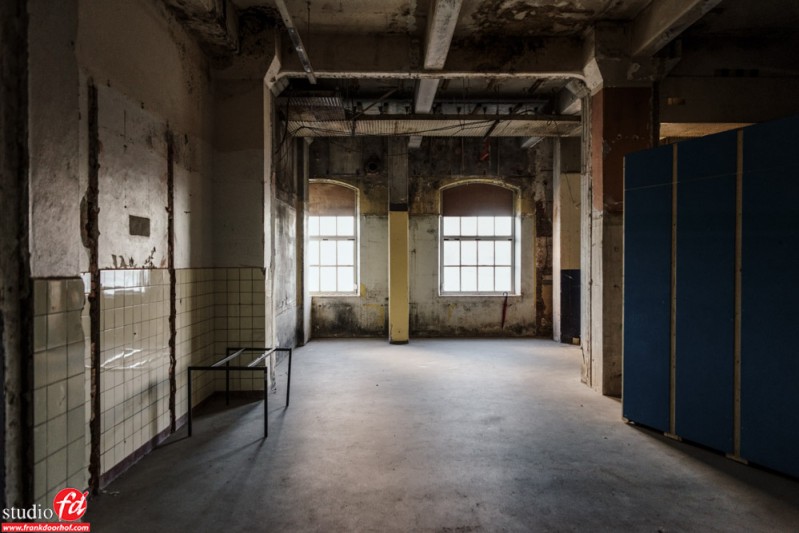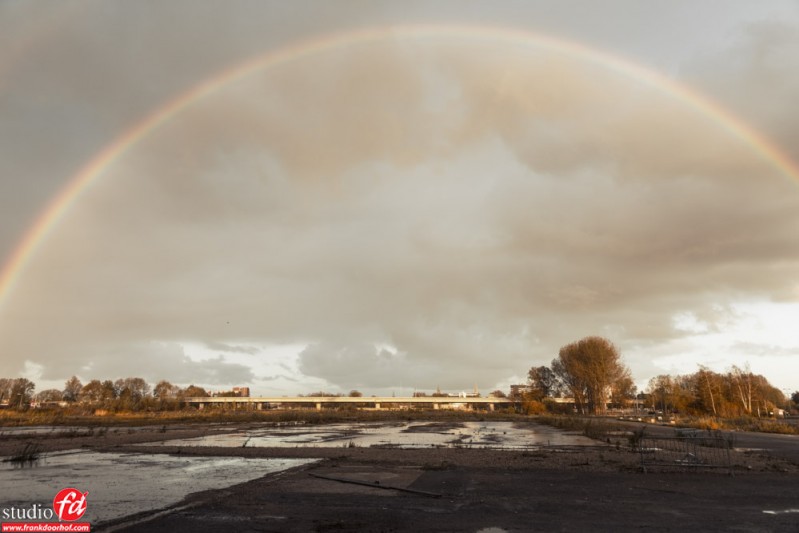 https://frankdoorhof.com/web/wp-content/uploads/2015/03/studioFD_Logo-1FV.png
0
0
Frank Doorhof
https://frankdoorhof.com/web/wp-content/uploads/2015/03/studioFD_Logo-1FV.png
Frank Doorhof
2013-11-01 05:00:56
2013-10-31 19:42:35
Sony A7r part I