Frank Doorhofs Liquid Lighting on tour, starts here ….
Added an extra date…. August 15 and August 20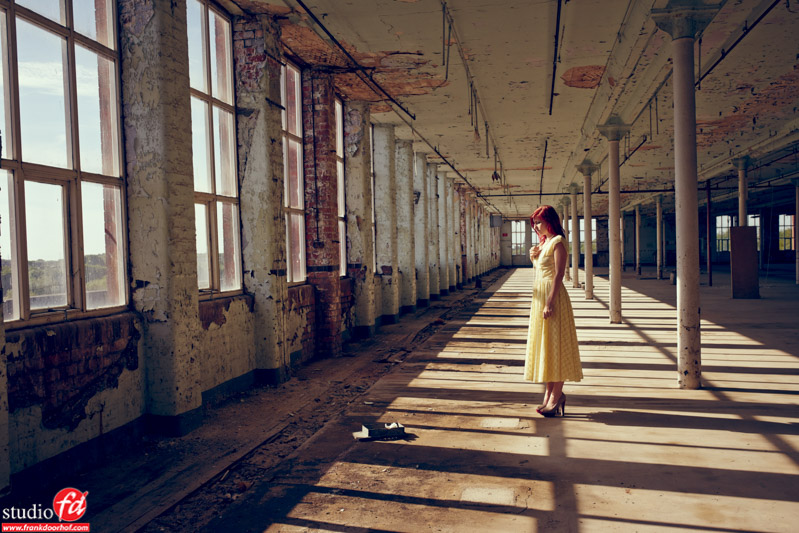 Participate in an exclusive "hands on modelphotography workshop" in/around a beautiful abandoned factory in the middle of the Netherlands. From 10.00 till 16.30 you will be instructed by Frank Doorhof and shoot yourself with professional models styled by Nadine Stephan. Small lunch included.
The language of this workshop is : Dutch.
What you will learn ?
With Frank it's always difficult to give a fill program, during an intense Q&A at the start of the workshop the attendees talk about the problems they experience on location and what they would like to learn to boost the level of their work, after the Q&A Frank will incorporate all (if possible) questions into the setups he shows during the first part of the workshop.
After the first part the group will be divided into 2 groups who are working on their own under guidance of the team of StudioFD and Frank will switch between groups to assist, give tips and shoot with the attendees, this is the fastest way to practice the things you learned in the first part of the workshop.
The following topics are covered in almost all workshops:
* working with natural light & flash and a combination of both
* workflow on location
* manipulation, metering and understanding light
* coaching models, finding the perfect pose, expression and movement
* how to tell a story, creative thinking, going from ok to WOW
* and a lot more…..
This factory will be torn down in October 2014, so this is your last chance to shoot in here.

Register now, only €250.00 
Some samples from location workshops