Interview Jimmy Beech Alienskin
Today the start of a new series you will find on my blog.
I'm always looking for new things to get the blog more interesting for you the readers, I know it's always nice to see new images and read some tech tips but for myself I also always love to read interviews with people that I recon as being the experts in their area, so I decided to send out some interviews to people I think are very interesting for you guys and today the first in this series.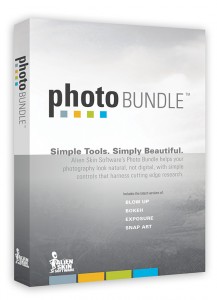 It's no secret I absolutely love Alien Skin Exposure. Actually almost all my images have some form of color treatment from Alien Skin Exposure or DxO film pack, so when I was thinking about a new series for the blog with interviews with industry professionals my first selection included Jimmy.
Now we know that a lot of the photography businesses are also run by avid photographers, how is that with you?
Our team is filled with both hobbyist and advanced hobbyist photographers. In addition to our team we use conversations about our products with a network of well-respected photography gurus to help guide our development plans. Utilizing a pool of photographers ensures that the feedback we get is complete. This helps us to develop software that caters to a wide variety of photographers and graphic designers.
What are your interests within photography and what's your background?
I studied Fine Art up until the term 'starving artist' defined me. So I moved headstrong into architectural design school. It took me a few years in the field to realize I'm not anal-retentive enough for the corporate architect's daily routine. I went back to my roots in art, this time digital.
My interest in photography focuses mainly on lighting. The years I spent doing 3d renderings taught me a great deal about what light can do. Outside of the computer, it's much easier to play with the lighting. I'm no photographer, but I do enjoy photography; it's fun to dabble.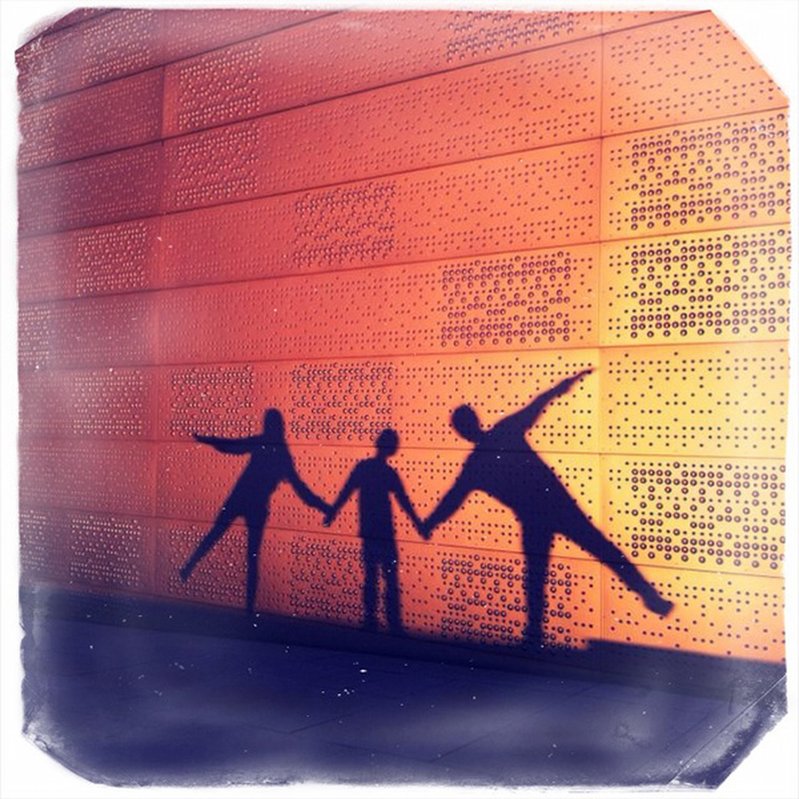 Products often start out of frustration with products that doesn't work the way you want it, or it misses features etc. How did it start for you guys, what was for example the first product and what was the motivation to release that product?
George Browning and Jeff Butterworth dropped out of grad school at UNC Chapel Hill in 1993 to commercialize some texture creation code they developed. It was inspired by the work of Karl Sims in his 1991 paper "Artificial Evolution for Computer Graphics" and by the texture explorer in Kai's Power Tools.
The product became Alien Skin Textureshop. Unfortunately, the product had a short life because of a falling out with the publisher. Eventually George left to get a real job and later started Zengobi. Jeff is glad they made Textureshop. It got them both moving and taught them lessons about programming and business. This helped Alien Skin's second product, Eye Candy (then called The Black Box), start strong.
Working with the photography community is in my opinion very important, having ambassadors out there promoting the products is vital, what's your take on this? When I take myself as an example I always use a little bit (or a lot) of the Alien Skin Exposure "look" and show this to a lot of people this way during the workshops and seminars, most of these people are interested and will start to investigate the product.
I couldn't agree more. Promotional ambassadors create a trustworthy voice for us in the photography community. Word of mouth advertising like this is the best kind.
In my opinion having a calibrated workflow is very important, that way when I run a certain look on an image it will render the same results on all the images, do you still get a lot of questions on why looks vary per image? because if you don't calibrate and you run a certain action that changes the colors a lot it will of course multiply the differences on the shots, in other words, it could seem like the images are almost the same but have for example a slightly bit more red or green but hardly noticeable, now when you run a certain action/look that changes the color it could very well be that the 5% difference get's multiplied to 25% which is very noticeable… how do you guys handle questions like this?
Many Exposure presets increase contrast which can darken shadows and add saturation. That is how many films behaved compared to modern digital cameras. You can compensate for these changes with the color or tone controls, but the best thing to do is plan ahead.
For portraits, try presets in the low contrast groups. Those presets will give your shots healthy-looking skin.
I'm a very satisfied Exposure 4 user, but…. I'm always curious to know what's to come, can you give our readers a little bit of a peak of what's to come?
A few of the improvements in the next version of Exposure are thumbnail browsing, an updated and improved UI, floating panes, improved textures with more variation, and new host program options.
Looking back over let's say the past 5 years, what did you see as the major game changer in the photography business, and part 2 for Alien skin?
Mobile devices have changed the photography community greatly. However, I believe the number one game changer in photography is the ongoing improvement of consumer cameras. Now, you don't really have to be a professional photographer to get great-looking snapshots. Most off-the-shelf consumer cameras have similar capabilities to the professional models and are a fraction of the cost.
This has drastically changed the photography industry. The balance of professional vs. amateur photographers in the field is much different than before. Alien Skin Software makes software for all types of photographers, but trained professionals take full advantage of the features.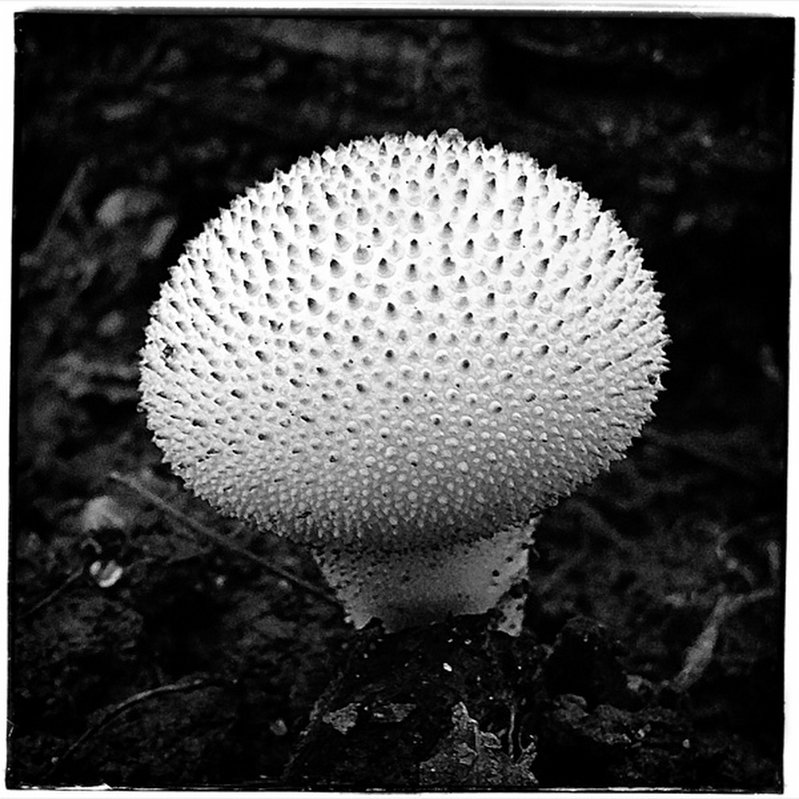 Now most of the time I use Exposure 4 but you have more products, if you had to choose 2 other products which 2 would you say "You really need to check these out"?
Our Photo Bundle includes all of our photography titles; it's my first recommendation. The Photo Bundle gives you access to Bokeh's creative focus effects, Blow Up's razor sharp enlargements, Exposure's accurate film simulations, and Snap Art's realistic digital painting.
For graphic designers, I recommend Eye Candy. Eye Candy renders realistic effects that are difficult or impossible to achieve in Photoshop alone, such as Fire, Chrome, and the new Lightning. Effects like Animal Fur, Smoke, and Reptile Skin are rendered in exquisite detail down to individual hairs, turbulent wisps, and shiny scales.
Getting back on Exposure 4, somehow I've tried a few film emulation packs and actually the only two that I really like are DxO's filmpack and Alien Skin Exposure, now there still are some differences when I select the same filmtype between the two plugins, I know that both of you have invested a lot of time in getting the look right. Can you shed a little bit of insight on how you create a filmlook, and maybe also shed some light on why there sometimes are differences in look?
Some of the films emulated by Exposure are discontinued and nearly impossible to replicate. To reproduce these films, we rely on help from our network of photographers. More often than not, we know someone who specialized in a specific film type or process. They provide us examples to study in order to properly recreate the effects. I could see this situation could be a place that research could yield different results, especially with some of the older processes like Daguerreotype.
In closing I would like to thank you so very much for the interview and can't leave without asking this question… is there something in the future of Alien Skin that has something to do with mobile devices?
Alien Skin has developed our own photography app for the iPhone, Alt Photo. It gives mobile users a taste of what Exposure can do. It's easy to use, easy to share, and it's easy on your pocketbook.  Right now, it's available for free in the App Store.
https://frankdoorhof.com/web/wp-content/uploads/2015/03/studioFD_Logo-1FV.png
0
0
Frank Doorhof
https://frankdoorhof.com/web/wp-content/uploads/2015/03/studioFD_Logo-1FV.png
Frank Doorhof
2013-05-03 06:00:48
2013-04-26 09:18:59
Interview Jimmy Beech Alienskin