There has been a lot of speculations and rumors but yesterday it was finally announced the Canon 5DMKIII.
For me the 5DMKII was a game changer due to the video options, there were a lot of limitations at start but Canon released some firmware fixes and the video rocked, only real problem for me is the fact that when you change to record mode the HDMI output switched to SD output, but I can live with that for now….
Today on the blog the specs and my opinion, it's just a fun blog post but feel free to add your thoughts.
By the way you can pre-order the camera here : B&H or here (use these links and support the blog)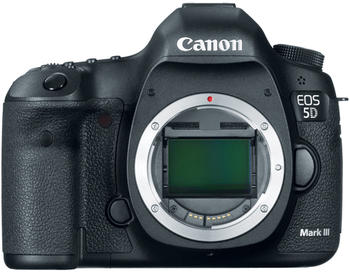 Let's start with the specs :
22.3 MP, 14 bits RAW, 6 fps, Dual card, new superimposed LCD, 100% coverage viewfinder, ISO 50-102400, new metering and AF system.
I already hear people complaining that they want more MP, well I can be short with this, you don't.
Ok I shoot MF and I own a 33MP back but when I shoot outside or in the street I often use the 5DMKII for the simple reason that it's boots faster, it's got better ISO performance, it's quicker overall and the image quality is MORE than enough for A2 prints (about the biggest I ever print) and I mean MORE than enough. So I'm actually a little bit glad it's not running into the 30MP's or more. The reason is simple.
I don't need more than 22MP for most of my work (I think all of my work), but what I do need it CLEAN 22MP, files I can push and pull and that don't fall apart quickly. The new 5DMKIII promises just that, smoother transitions, less noise and better overall quality (what ever that might be), when I compared for example the ISO100 files from my Leaf Aptus22 to the 5DMKII 22MP files there was a clear difference after Photoshop (although little on most files), however the files that needed to be "pixel pushed" those stayed a lot better on the MF camera, so let's hope the new MKIII files also show some of that performance.
New Digic5+
Promises to be 17 times faster than the Digic4, meaning the camera will perform better, but will also of course give you some better image quality. The bump from 3.9 to 6 fps is something I welcome, I love to do sports as a hobby and although I never really hated the 3.9 fps the new speed bump to 6 will be fun.
61 Point AF system
Yes, that's huge. I never really liked the AF performance of the 5DMKII compared to the 1D series, it was ok (don't get me wrong) but especially when shooting a series there often were some images not as sharp as they could be, now we get a professional kind of "array", 61 points.
The autofocus system is broken down into several modes, featuring up to 41 cross-type AF points across the image and 5 dual diagonal points. Focus control is segregated into 6 different methods: Spot, Single Point, Single + 4 Adjacent Points, Single + 8 Adjacent Points, Zone Selection and Automatic AF Point Selection. This variety helps to suit the requirements of any situation, including extremely low light conditions. The AF system revolves around a 100,000-pixel RGB sensor for intelligent automatic AF point selection. This intuitive point positioning is especially crucial when using autofocus to track quickly moving subjects. Making use of the EOS iTR (Intelligent Tracking and Recognition) system, the 5D Mark III is able to recognize and address the facial and color characteristics of different subjects, for focus tracking while panning and moving across the scene.
iFCL 63 zone DL metering
Playing off the AF system, the metering system has also become more intelligent and critical in terms of analyzing subjects to help determine the best exposure possible. The 5D Mark III independently analyzes focus, color and luminance across the 63 zones that comprise the image area. The dual-layer design of the metering sensor provides a wider sensitivity to different wavelengths of light, countering the common issues that are generally associated with electronic sensors. On the 5D Mark III, these layers are split between a red/green channel and a blue/green channel, giving relief to the inherent red bias that sensors are usually known for. Data from each layer is analyzed and combined into a highly accurate metering and subsequent exposure setting.
HD Video
This is something that gets me more and more excited.
I hope of course that the HDMI output will now be 1080P or at least 720P, and I see no reason why not with the new CPU.
But we now also get 720P 60 which is awesome for slow motion material and we can now record up to 29.59 minutes in one run. There will also be manual adjustments during video for audio and video. I hope the storage of the video will be better but we will see when it's released and the pros test this. The storage will be done as H262 MPEG4 AVC IPB or I frame only.
In camera HDR
I don't yet know how this will translate for myself but the idea is great. HDR is getting more and more into my street photography, so time will tell if this is a real enhancement I will use, but I think I will.
New viewfinder
On the surface, the optical viewfinder provides 100% field of view and aspherical lens elements for a bright, clear view with a reduction in chromatic aberrations and distortions. This high-grade viewfinder is further enhanced with the integration of a superimposed transparent LCD that displays autofocus and exposure information. This newly developed Intelligent Viewfinder gives a range of information, and is easily turned off to return you to the clear, unadulterated view from the optical finder itself. The displayed AF information and grid lines can be customized and the AF meter can also be segregated to the side of the viewfinder outside of the image area. A newly designed LCD shows an increase in size (3.2″ compared to the Mark II's 3.0″) and resolution (1,040,000 over 920,000-dots). Increases in size and resolution allow for even more critical review of imagery and videos and a reflection-resistant multi-coating enables monitoring in bright conditions. Both the viewfinder and rear LCD support Dual Axis Electronic Levels, a feature that visually displays a level as well as roll and tilt information. This is particularly useful for photographing landscapes or in situations where horizons must be straight and convergence is to be avoided.
Dual cards
Love this feature. I still have a lot of CF cards but let's be honest for the future it's a wise decision to have two cards in a camera like this, for example one for video and one for stills, and with pricing going down and memory going up I love the new SD cards as an option.
Will I get it?
I always say that I will only upgrade when I hit the edge of the performance of my camera, or in other words don't burn money if you don't need. This is also a reason why I still use the AptusII7 back and did not yet upgrade to the more MP versions (I will probably when the displays get better) However seeing the difference in High ISO performance of the 1Dx I can't wait to test-drive the 5DMKIII, I'm always pushing the envelope with High ISO when I use the 5DMKII and although it never really let me down I would love a noise free ISO3200 and a usable 12800 let's hope the 5DMKIII will give us that. Also I hope the output for video will be of better quality than it's now, I'm using the SmallHD monitor and seeing the preview in 1080 is awesome but when you hit record you can really see the video taking a huge hit (duh) so if that changes it would be worth the upgrade alone.
The new additions of a GPS tracker and wifi are options I'm looking into, the GPS will probably be bought by me although I use a loose tracker now but having it in the camera would be a welcome addition, the Phototracker I use now means I have to use different software when I'm back in the hotel, sync the files and the tracker eats my batteries, so having it in camera would be great. I've already pre-ordered mine looking forward to receiving it.
Some parts are taken from this article from our friends at B&H
https://frankdoorhof.com/web/wp-content/uploads/2015/03/studioFD_Logo-1FV.png
0
0
Frank Doorhof
https://frankdoorhof.com/web/wp-content/uploads/2015/03/studioFD_Logo-1FV.png
Frank Doorhof
2012-03-03 07:00:25
2012-03-06 08:21:56
5D MKIII