Phottix is leverancier van systeem flitsers en kleine flitsers, met bijpassende softboxes maar ook kleine studioflitsers, klik hier voor de website van Phottix. 
Na het enorme succes van afgelopen november in het Honig complex in Nijmegen, gaan we verder met de Phottix Tour in de studio van Frank Doorhof zelf.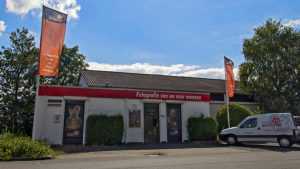 We starten met een demonstratie van enkele Phottix producten met model Nadine. Frank zal je laten zien hoe je ook met beperkte middelen toch een gave plaat kan maken. Vervolgens mag je zelf schieten met een model en loopt Frank rond om advies te geven.
De middag is bedoelt voor Canon en Nikon gebruikers, maar Sony shooters zijn ook welkom (Frank schiet zelf ook met Sony)
Tijd: 13.00 tot 17.30 uur. Kosten: €50,00 inclusief BTW.
Studio FD/ Frank Doorhof ,  Constructieweg 8,   8305 AA EMMELOORD 
Het aantal plaatsen is beperkt, dus schrijf snel in! 
Bekijk het VLOG van de vorige Phottix PRO Tour

Koop hier je ticket met paypal of Ideal en stuur een mail naar Annewiek voor je factuur
meer informatie of inschrijven via Phottix (België), SONY SHOOTERS ook welkom! 
Hieronder een slide show van het afgelopen Phottix Event, met dank aan de vorige stagiaire Afra.