Zaterdag 18 november kun jij heel veel flitsers van Phottix zelf uitproberen. Niet alleen systeem flitsers maar ook de Indra studio flitsers. Uiteraard met diverse modifiers zoals softboxen, paraplus, een beauty dish en nog veel meer. Ervaar zelf hoe makkelijk fotograferen met flitsers is. Uiteraard wacht na afloop een mooie goodybag met korting op de Phottix producten.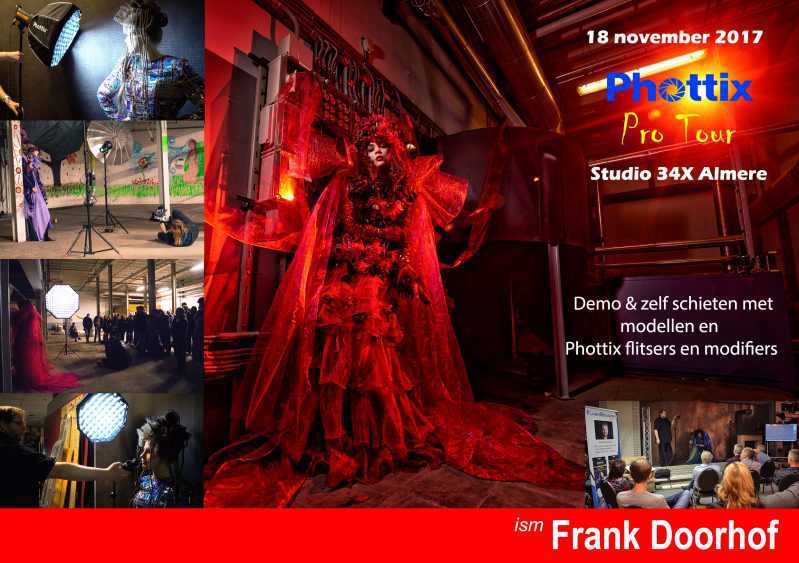 Programma:
We starten om 13,00 uur met een presentatie en live shoot van Phottix Ambassadeur Frank Doorhof. Hij laat je verschillende lichtopstellingen zien met een model. Ook in kleine ruimtes kun je geweldige platen maken, door bijvoorbeeld een ander standpunt te kiezen, of kleur gels te gebruiken.
Daarna ga je zelf in kleine groepen aan de slag met een model en de flitsers. We wisselen van sets, zodat je alles een keer kunt proberen. Modellen worden gestyled door Nadine Stephan, die zelf ook een van de modellen is.
Deze workshop is voor iedereen die geinteresseerd is in fotograferen met flitsers. Basis kennis van je camera is gewenst. Wij zorgen voor een trigger/remote.
Locatie: Studio 34x, de Steiger 33A, 1351 AB, Almere
Kosten €50,00 te betalen met ideal of paypal en stuur even een mail met je merk camera, je krijgt dan ook een bevestiging. 


PAYPAL, klik op de knop Nu kopen hieronder