Mastering the model shoot on tour
April 30th 2017
(10:00-16:00)

Little Falls / New Jersey
$399.00

This is an awesome experience for everyone that wants to know more about model photography because this workshop will be taught by both me and Nadine and that means that you will not only learn a lot on lighting, coaching the model, retouching etc. but also get the insights of Nadine on styling, working with a model and much much more. We have secured an awesome location with both options for inside studio work, roof acces AND a nice and gritty outside shooting area meaning we can cover everything from the nice fashion shots in a studio to the more urbex looking edgy images.
What can you expect during these workshops :
We start all workshops with an Q&A in which the group can ask any question they want, some questions will be answered right away, and some will be incorporated into the workshop after the Q&A. This means that the workshop is in fact 100% tailor made for the group and everyone gets exactly what they want from it, this is an unique concept that works very well for all levels of photographers.
Topics in the workshop always include the following :
Speeding up the workflow by using a light meter, advanced light meter techniques for outside use, mixing light sources, calibrated workflow, shooting tethered into Capture One (tips and tricks), coaching the model, finding the right angles and poses, maximizing the scene, story telling, styling, using props, expression, adding motion, working with clients, retouching and much much more.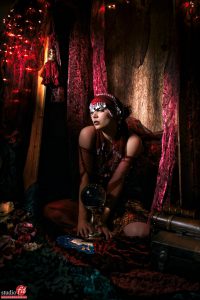 One of the topics that is incredibly important for a successful photoshoot but actually hardly ever taught is the maximum use of your location. In this segment we will not only discuss varies techniques for working on location but I'll also show several setups in different locations using just the available space, proofing that with very easy to understand techniques you can literally create something spectacular in every single location.
During the workshop you will also get several retouching tips to speed up your workflow and most of all create an unique look.
I always teach in a small group, meaning there is a lot of room for questions and shooting yourself, although this is NOT a shooting zoo workshop, I always try to aim to maximize the learning experience, you will shoot images of course but don't expect to shoot thousands of images, but do expect to go home inspired and a lot wiser on how to master your model shoot.
Topics will be :
Understanding/Manipulating/metering light
Using the light meter in incident and reflective mode
Mixing light sources
Coaching the model and working to a great shoot
Adding motion for that WOW effect
Advanced techniques for location shoots
Maximizing the location
The right gear
The complete workflow for model photography
Color managed workflows
Using Capture one during and after the shoot
Retouching and selecting images
Styling on a budget
Creating a look on the fly
Working with colors and materials
And MUCH MUCH more…….
Retouching topics will be :
Skin retouching without spending hours behind the computer
Adding an unique look within seconds without plugins
Tinting your images 
Body shaping within Photoshop
Using BW convertors for stunning color enhancements
Adding skin detail back if necessary (this can save your shot)
Manipulating light
Adding atmospherical lighting to a shot
Enhancing the look of the scene
And MUCH MUCH more…..
Some samples of what you can expect to shoot (although the locations are always different of course)