On Sunday June 5 Frank Doorhof will teach a full day workshop in Amersham Studio & Training Centre, close to London. Together with model, designer & stylist Nadine Stephan.
At the moment this workshop is sold out, already! stay updated to be informed about new dates, just sent us a mail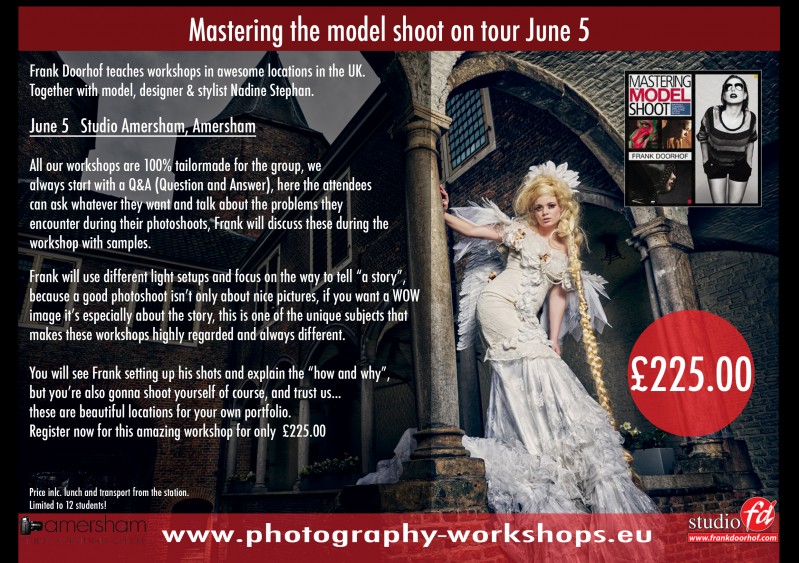 All our workshops are 100% tailor-made for the group of maximum 12 attendees. We always start with a Q&A (Question and Answer), here the attendees can ask whatever they want and talk about the problems they encounter during their photoshoots. Frank will discuss these during the workshops with samples.
Frank will use different light setups and focus on the way to tell "a story", because a good photoshoot isn't only about nice pictures, if you want a WOW image it's especially about the story. This is one of the unique subjects that makes these workshops highly regarded and always different.
You will see Frank setting up his shots and explain "how and why", but you're also gonna shoot yourself of course, and trust us.. these are beautiful locations for your own portfolio.
SOLD OUT