Because this workshop is in the Netherlands the language is Dutch. But don't worry if you don't speak dutch, we have assistance to help you.

Vrijdag 13 juli zijn we te gast bij Het Nederlandse Openlucht museum in Arnhem. Hier zie je de geschiednis van Nederland in authentieke gebouwen en voorwerpen. En wij mogen daar voor een kleine groep van maximaal 8 deelnemers een workshop model fotografie geven.
We gaan buiten en binnen fotograferen met flits, natuurlijk licht en een combinatie daarvan. Model en styliste Nadine zal zorgen voor geweldige creaties. Portfolio materiaal gegarandeerd!
De onderwerpen zijn flexibel en worden na een korte Q&A aan het begin van de workshop bepaald.
Vaste topics zijn:
Coachen en aansturen van het model voor de beste pose
Hoe voorkom je dat er andere mensen op je foto komen
Begrijpen, meten en sturen van licht
Werken met flitslicht en combineren van flits en natuurlijk licht
Welke modifiers gebruik je en waarom
Storytelling
Uiteraard allemaal onder begeleiding van Frank en zijn team. Zijn foto's zijn direct te zien op de laptop of tablet en vervolgens mag jij het model fotograferen.
De kosten van deze full day workshop zijn €250,00 inclusief BTW en lunch. Bij deze workshop schiet je natuurlijk zelf ook mee. Maximaal 8 cursisten. Start 10.00 uur, einde 16.00 uur. 
Betaal via één van de onderstaande betaallinks en stuur een mail dat je mee doet. Je krijgt dan een bevestiging. Wil je een factuur of woon je in het buitenland en heb je een BTW nummer, laat het dan ook even weten.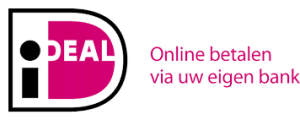 voorbeeld foto's