Dit event begint om 10.00 uur en duurt tot circa 16.00 uur  MultiBusinessPLAZA (MBP), Pieter Zeemanweg 71C, 3316GZ, Dordrecht. Er zijn niet veel parkeerplaatsen dus indien mogelijk  kom met het OV! 
In deze interactieve Live shoot laat Frank zien hoe hij werkt,  net als in het boek komen alle aspecten van de modelfotografie aan bod.
Frank laat je zien hoe hij spectaculaire foto's maakt in verschillende opstellingen, en leert je natuurlijk hoe jij dat ook kunt! 

Model en styliste Nadine Stephan laat zien hoe je met styling een fotoshoot van "ok naar WOW" laat gaan, Frank fotografeert met verschillende licht opstellingen die passen bij de styling en legt tevens bij elke opstelling precies uit waarom hij deze kiest en hoe de opstelling werkt en gemeten word. Doordat je de resultaten direct ziet op een groot scherm is het erg duidelijk te volgen. Daarnaast kan iedereen gedurende de workshop natuurlijk vragen stellen en zullen deze (indien mogelijk) ook verwerkt worden in het programma.
Onderwerpen zijn onder andere:
planning, zoeken en vinden van een model

styling

lichtopstelling, 1 of meerder lichtbronnen

het aansturen/ coachen van het model

beweging en sfeer

licht meten, beheersen en begrijpen

werken met lens technieken voor unieke resultaten

retouchen met Capture One/Photoshop/Lightroom en plug ins

social media tips

"build your brand"
business tips

en veel veel meer over (model) fotografie.
"De meest complete workshop over model fotografie" 
"..als jij iets doet met modellen of mensen fotografie dan is dit boek een absolute aanrader, met praktische tips en inspiratie. Mastering the Model Shoot is het beste boek over modelfotografie wat ik tot nu toe gelezen heb"
"Frank is an absolute Lighting genius. His vision, creativity and casual style make him one of the best instructors out there today. If you get a chance to take a class, then jump on it! You won't regret it"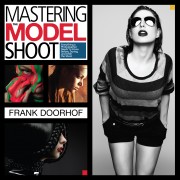 Mastering the Model Shoot Live Shoot Tour 2016. Mis deze kans niet neem en kom naar deze workshop op Zondag 3 April.
Kijk, Beleef en Leer!
Early birdprijs  € 45,00 incl consumpties.
Cafetaria aanwezig.  
Stuur na betaling met ideal ook een mail en je krijgt een bevestiging.
Je kan betalen met Paypal of Ideal door te klikken op één van onderstaande afbeeldingen. Een factuur met btw ontvangen is mogelijk.
De workshop wordt gegeven in MultiBusinessPlaza, Pieter Zeemanweg 71C, Dordrecht